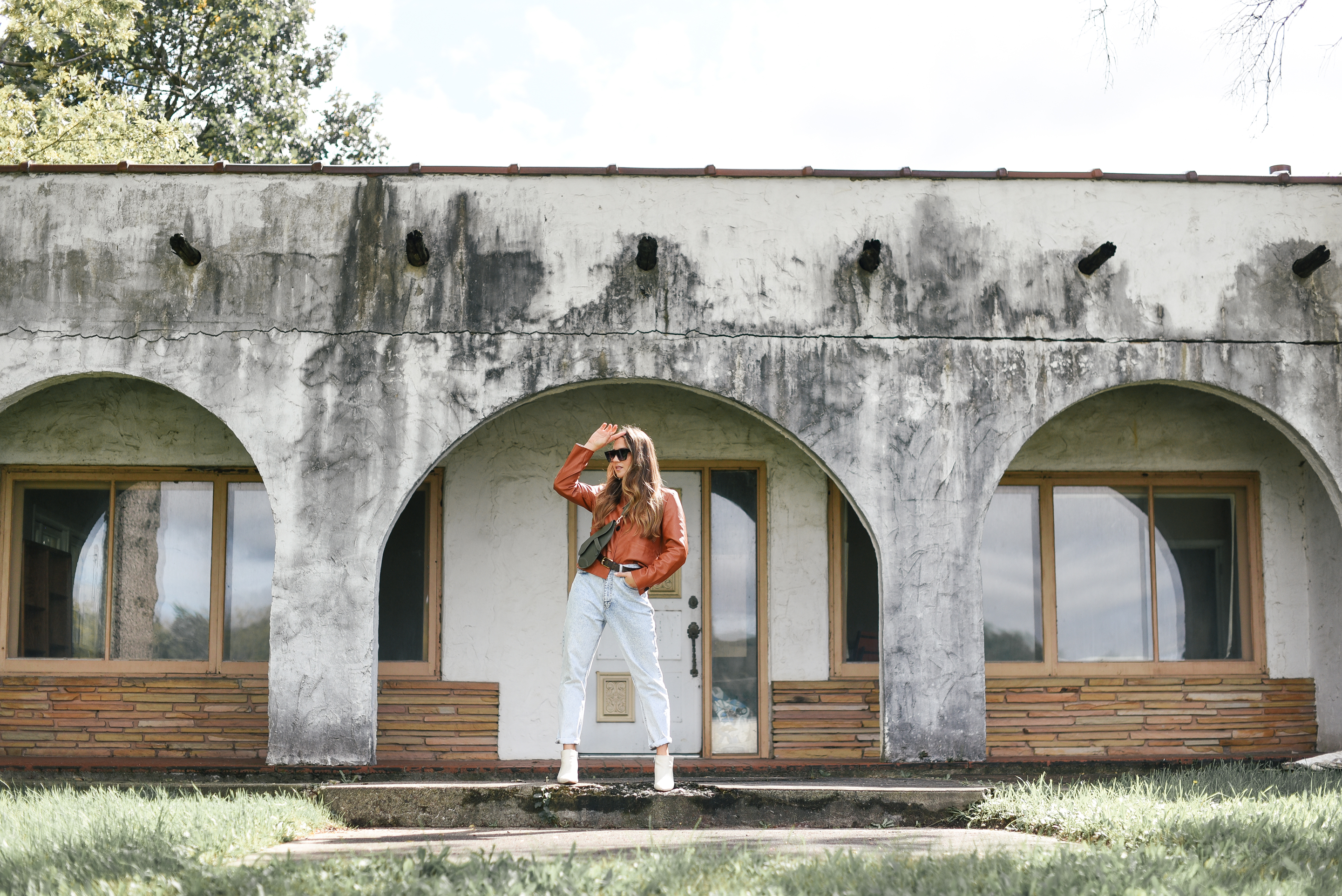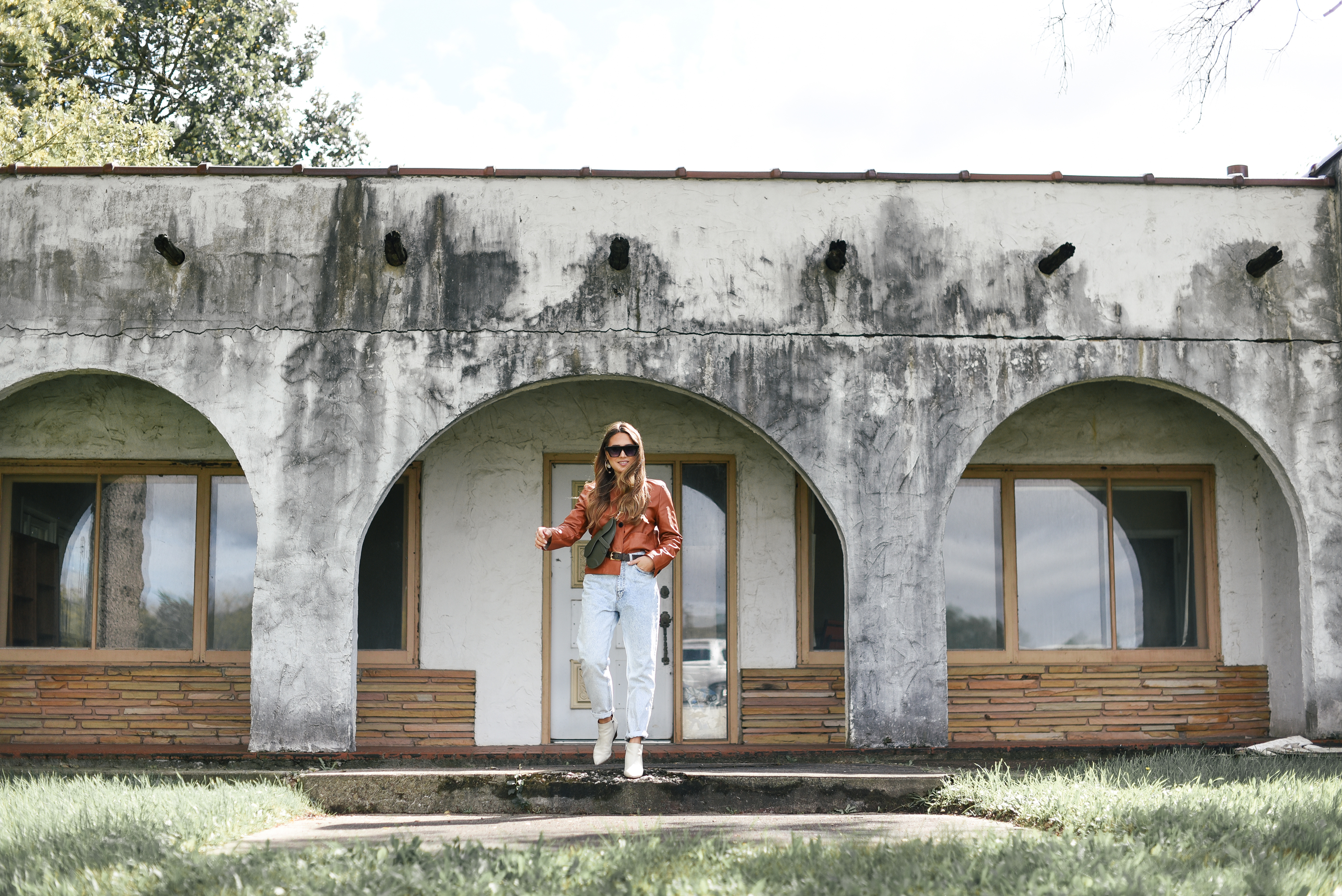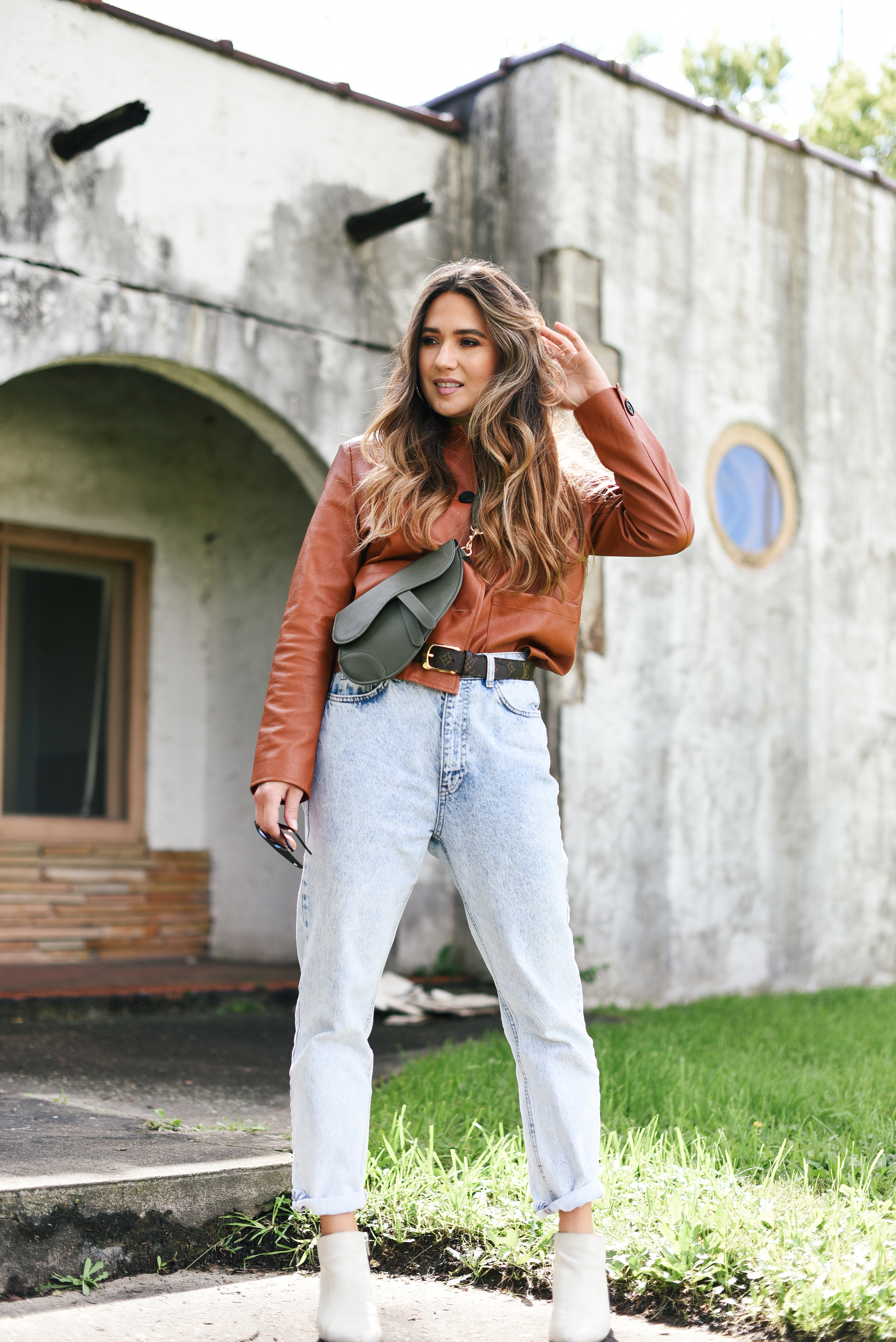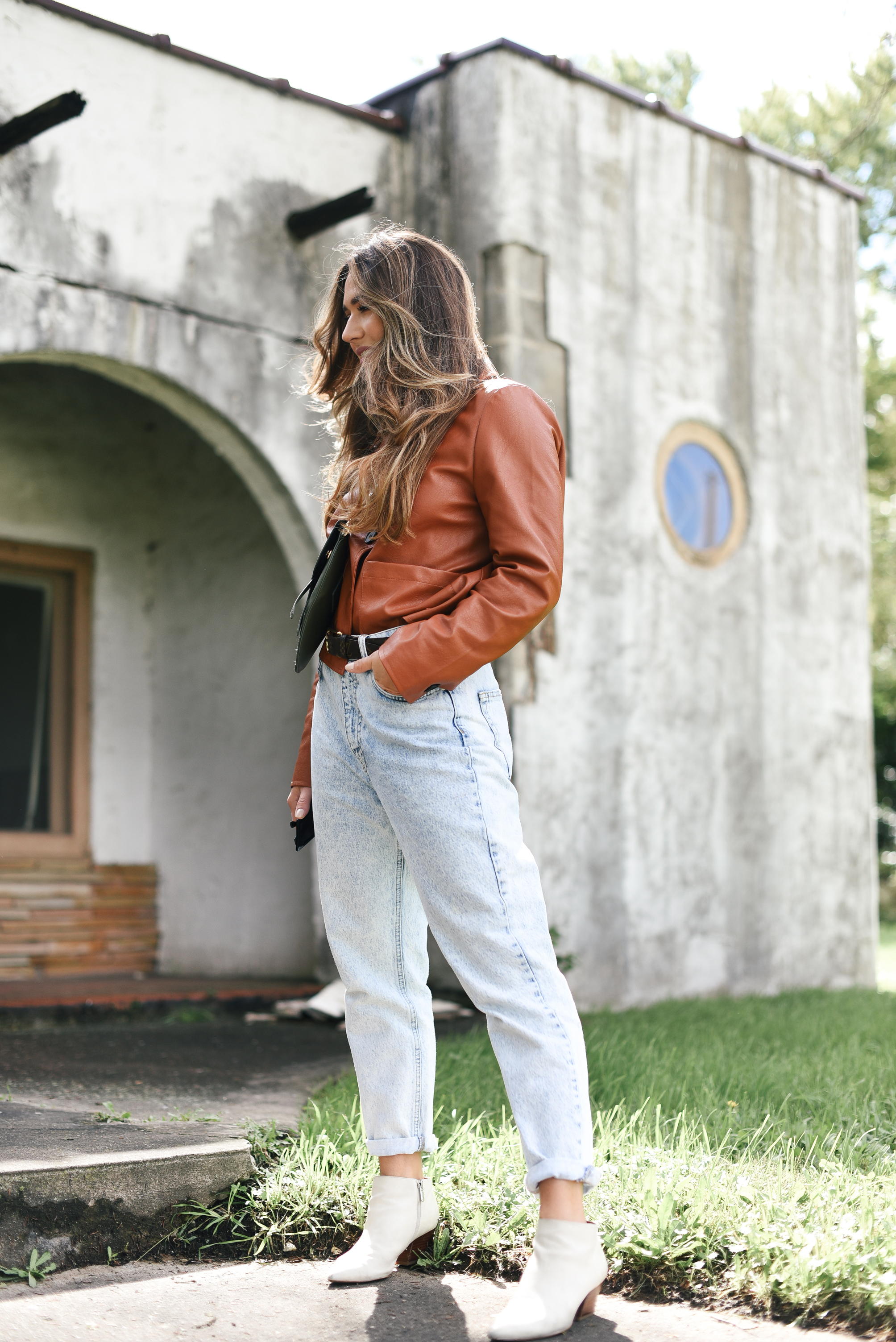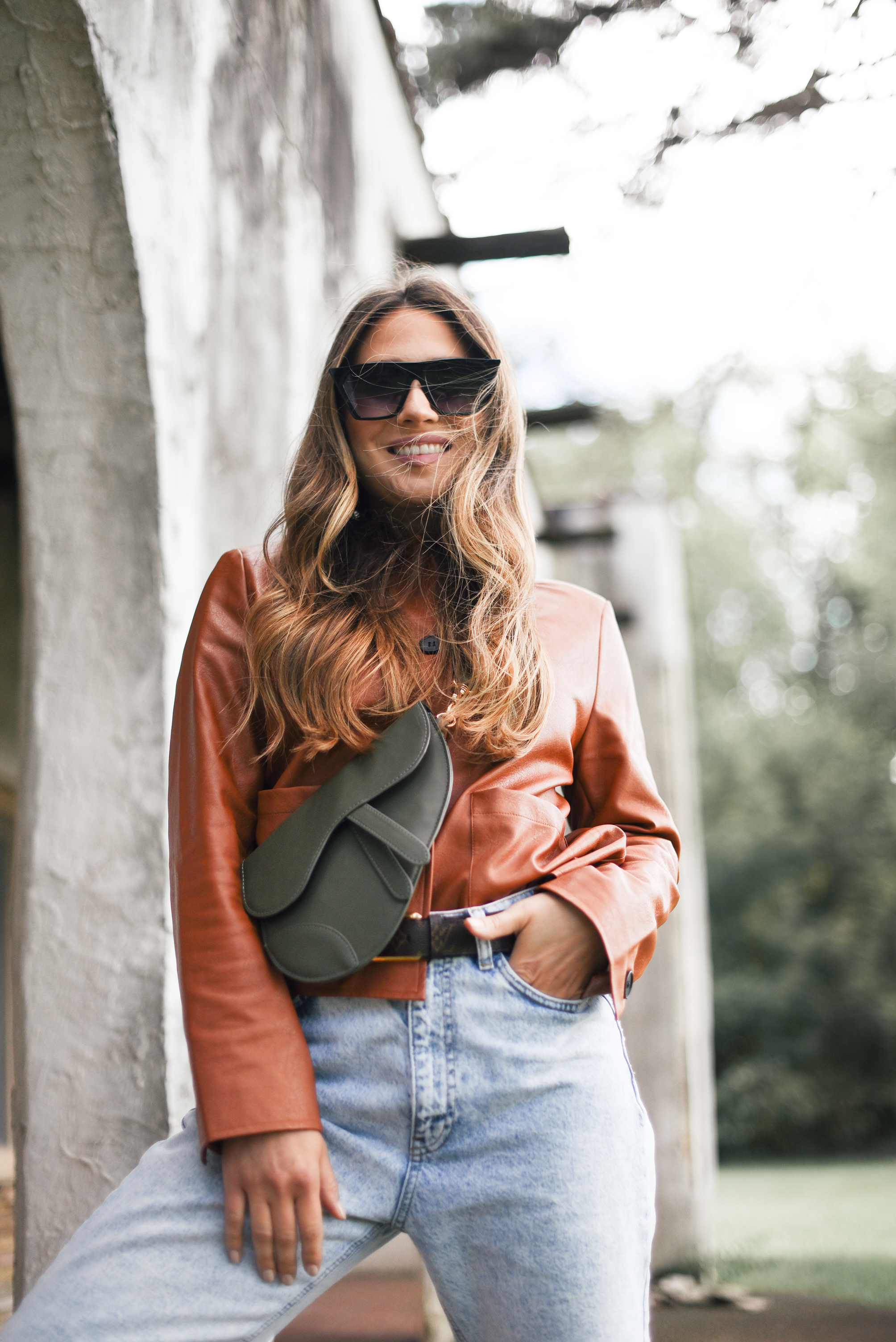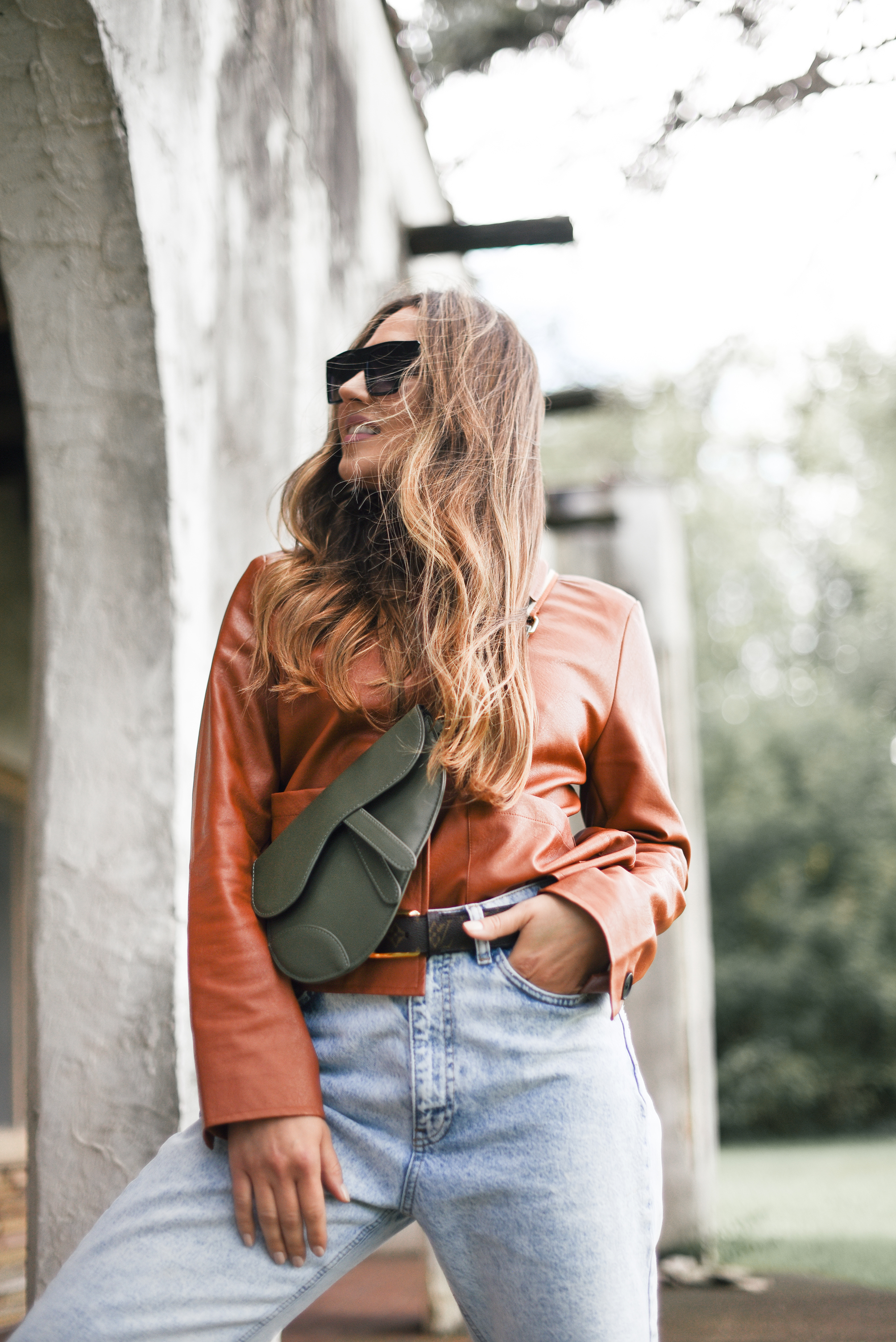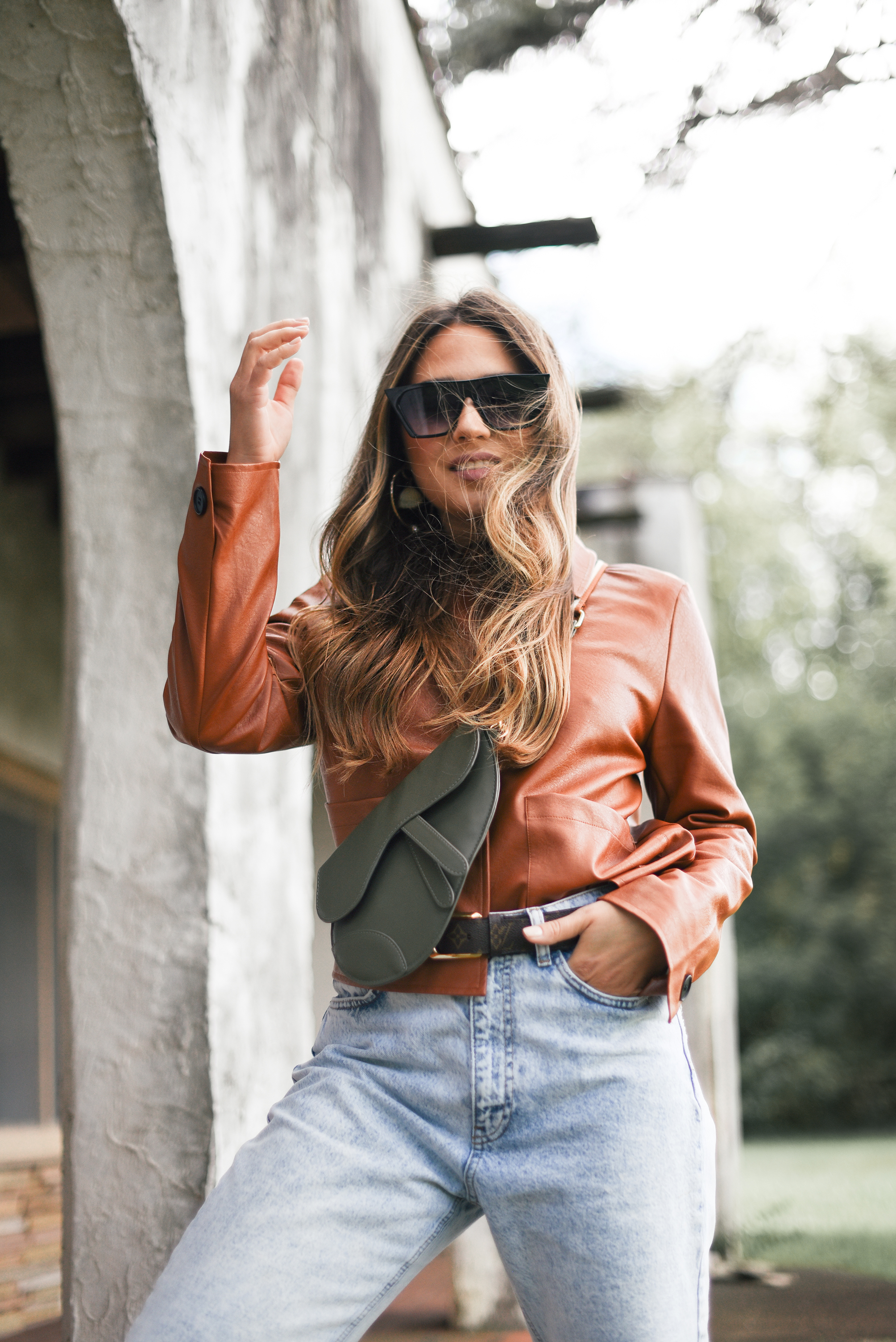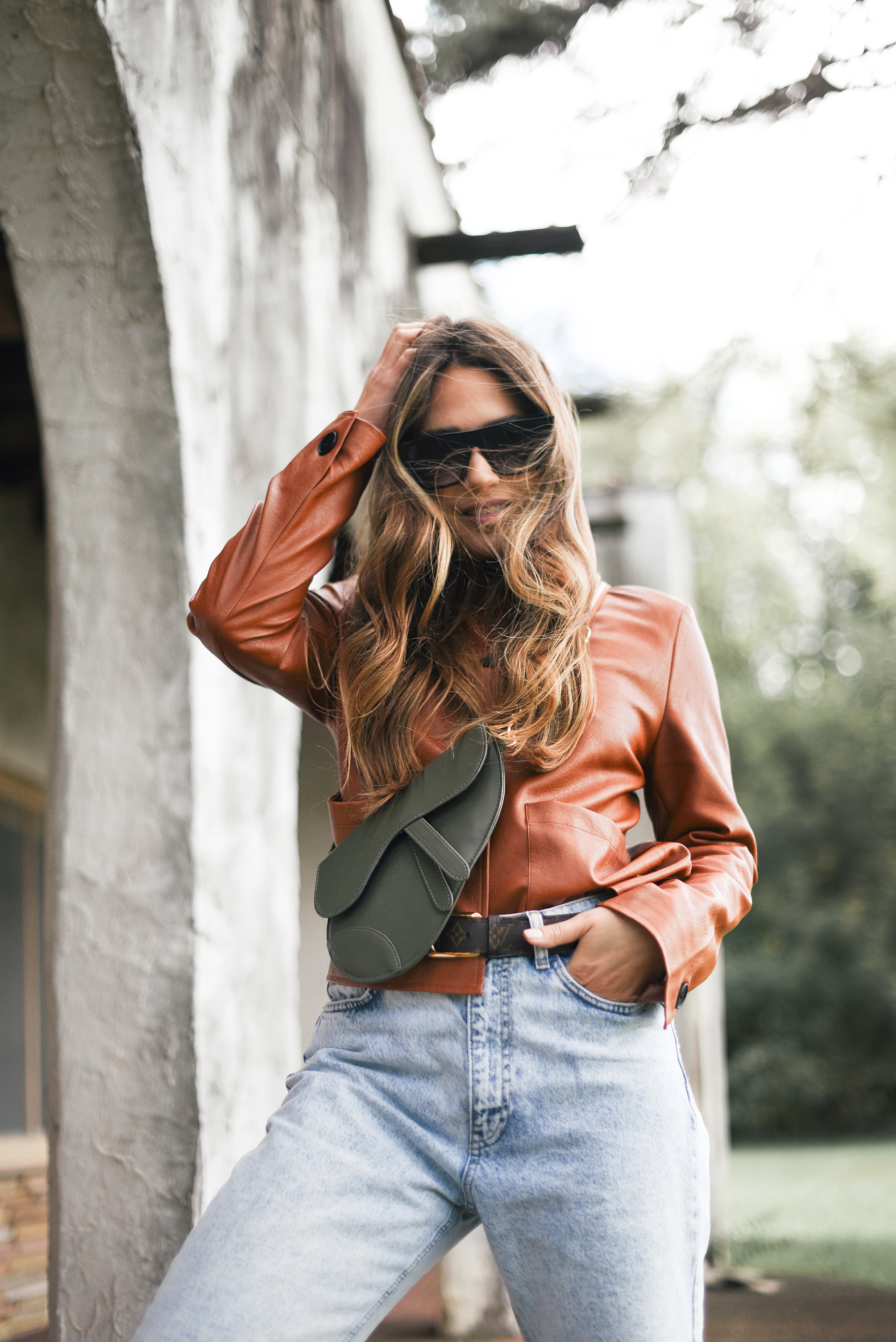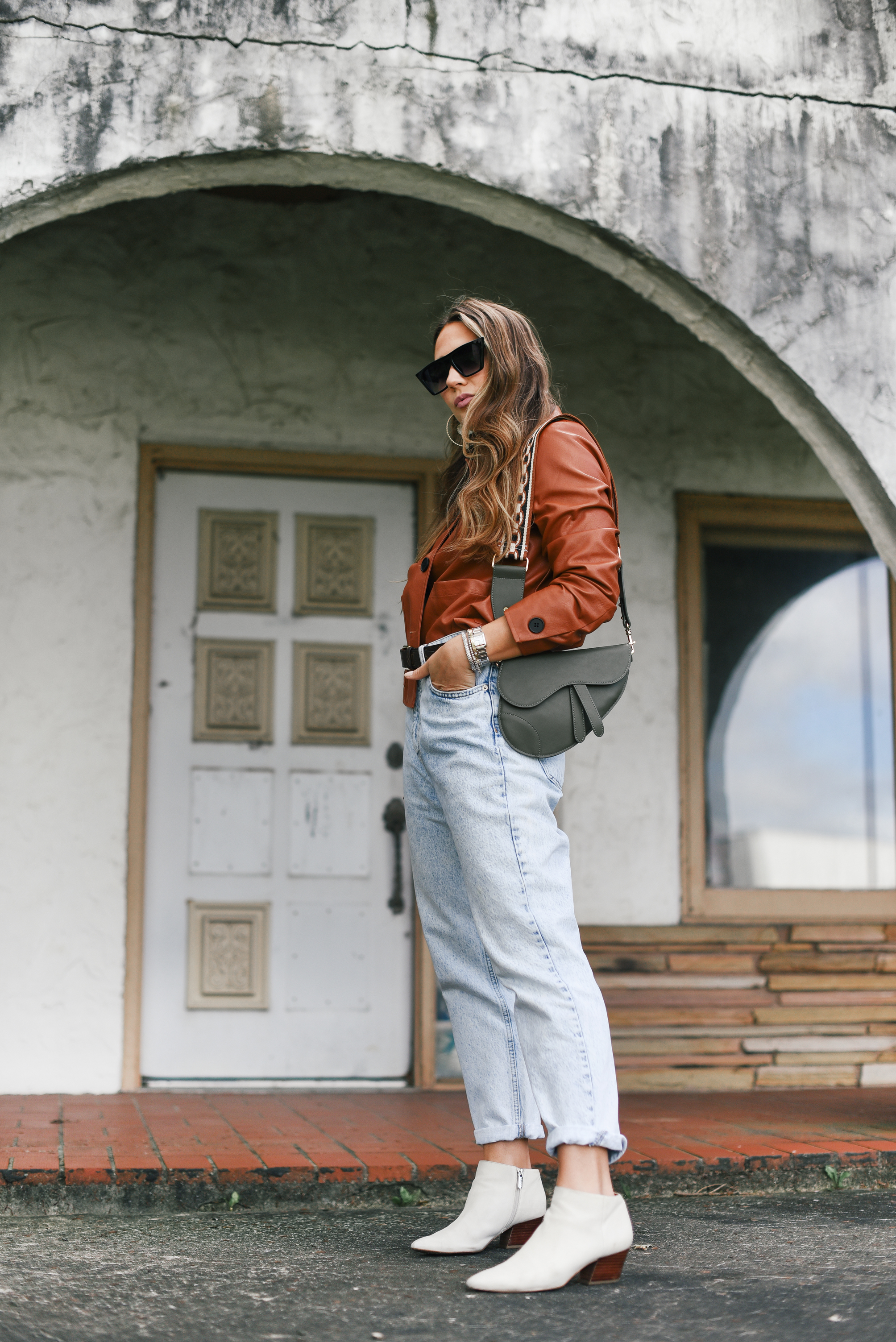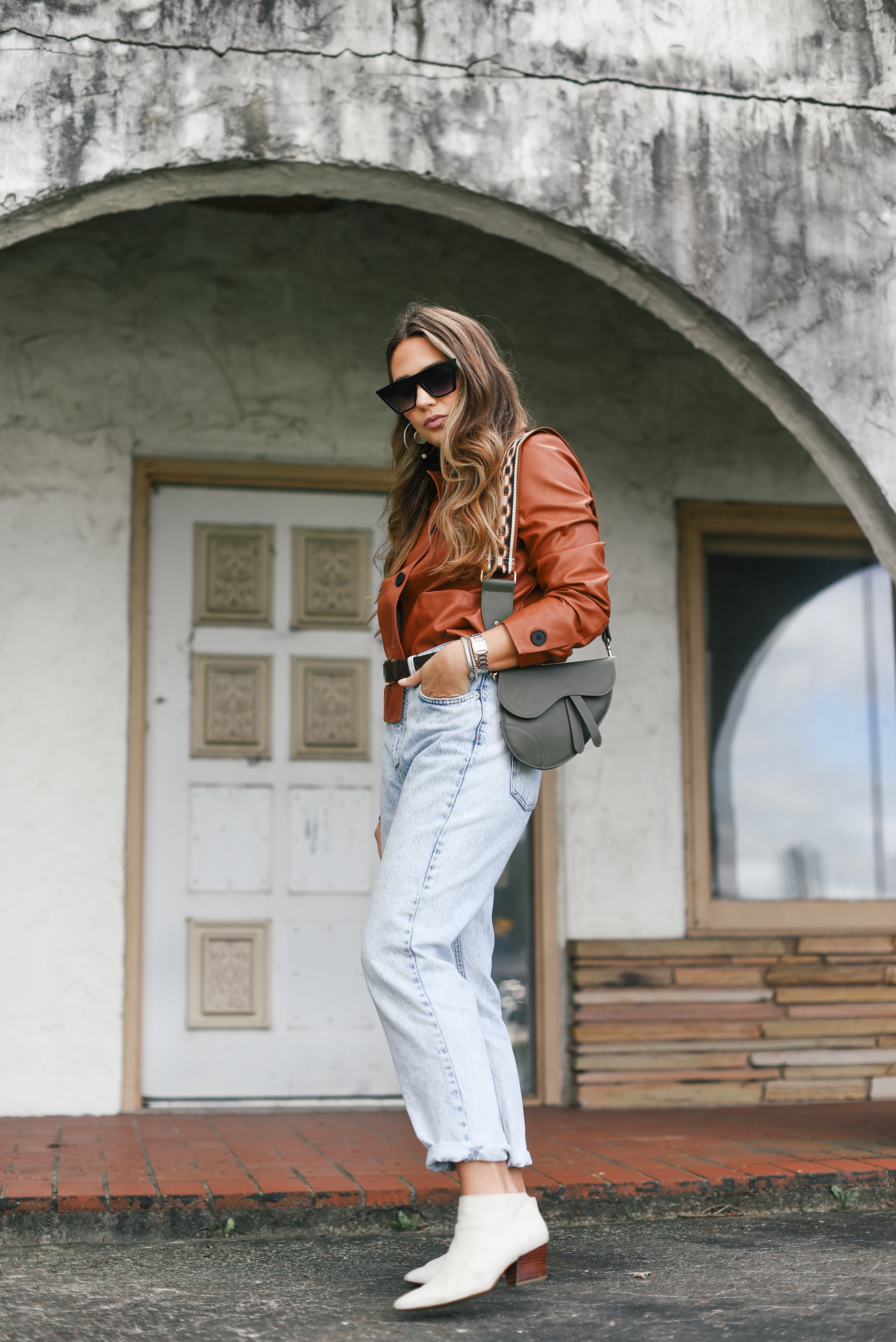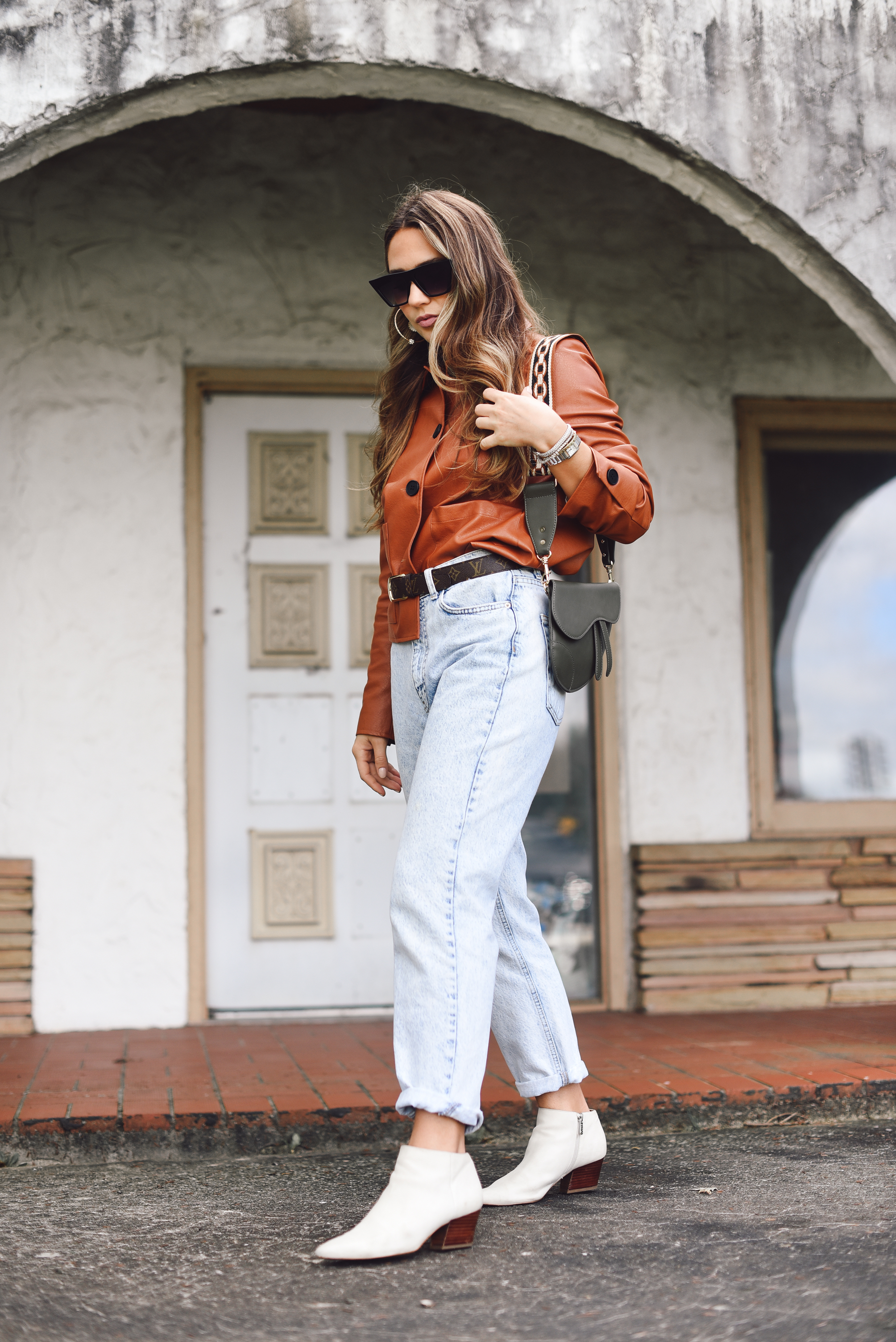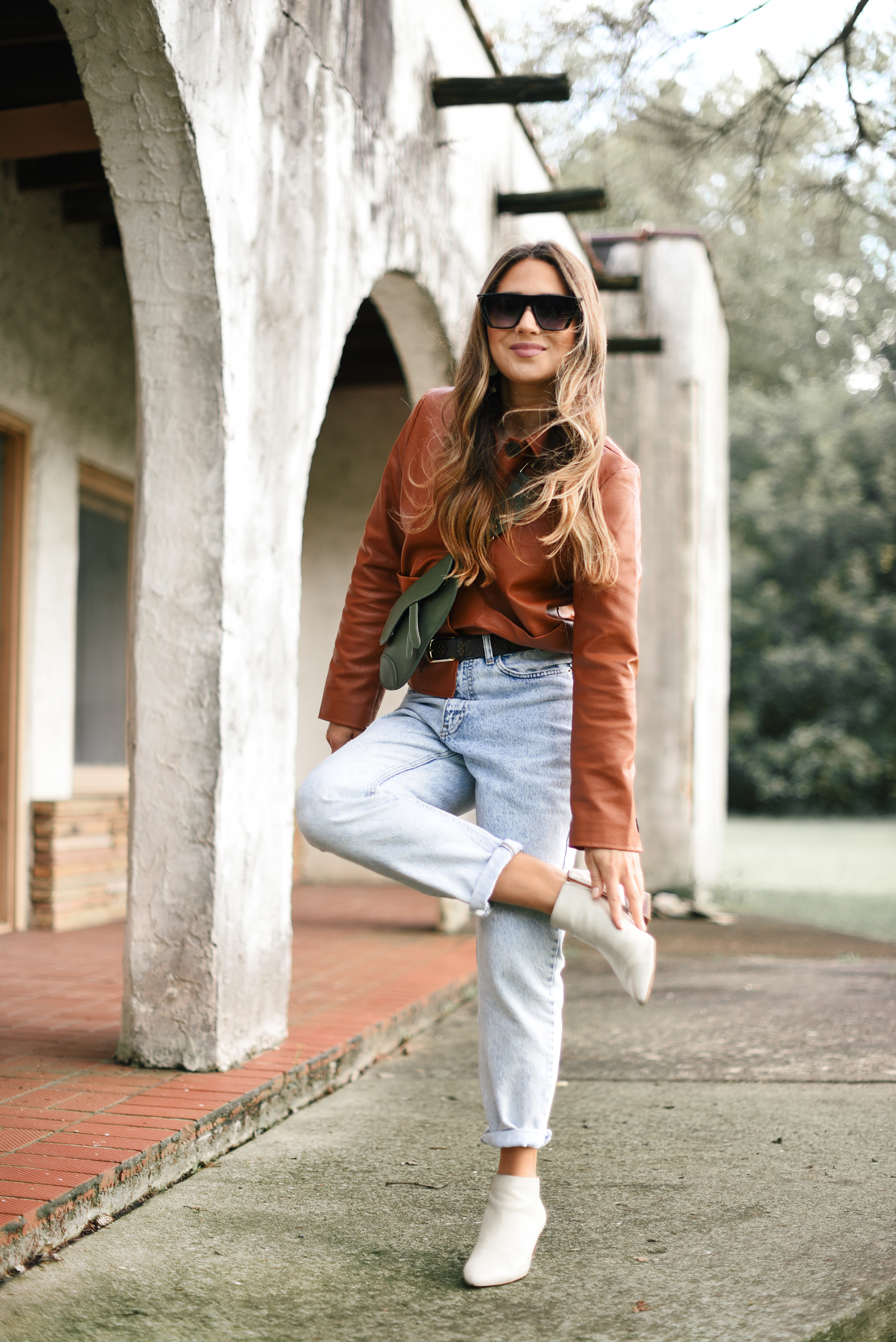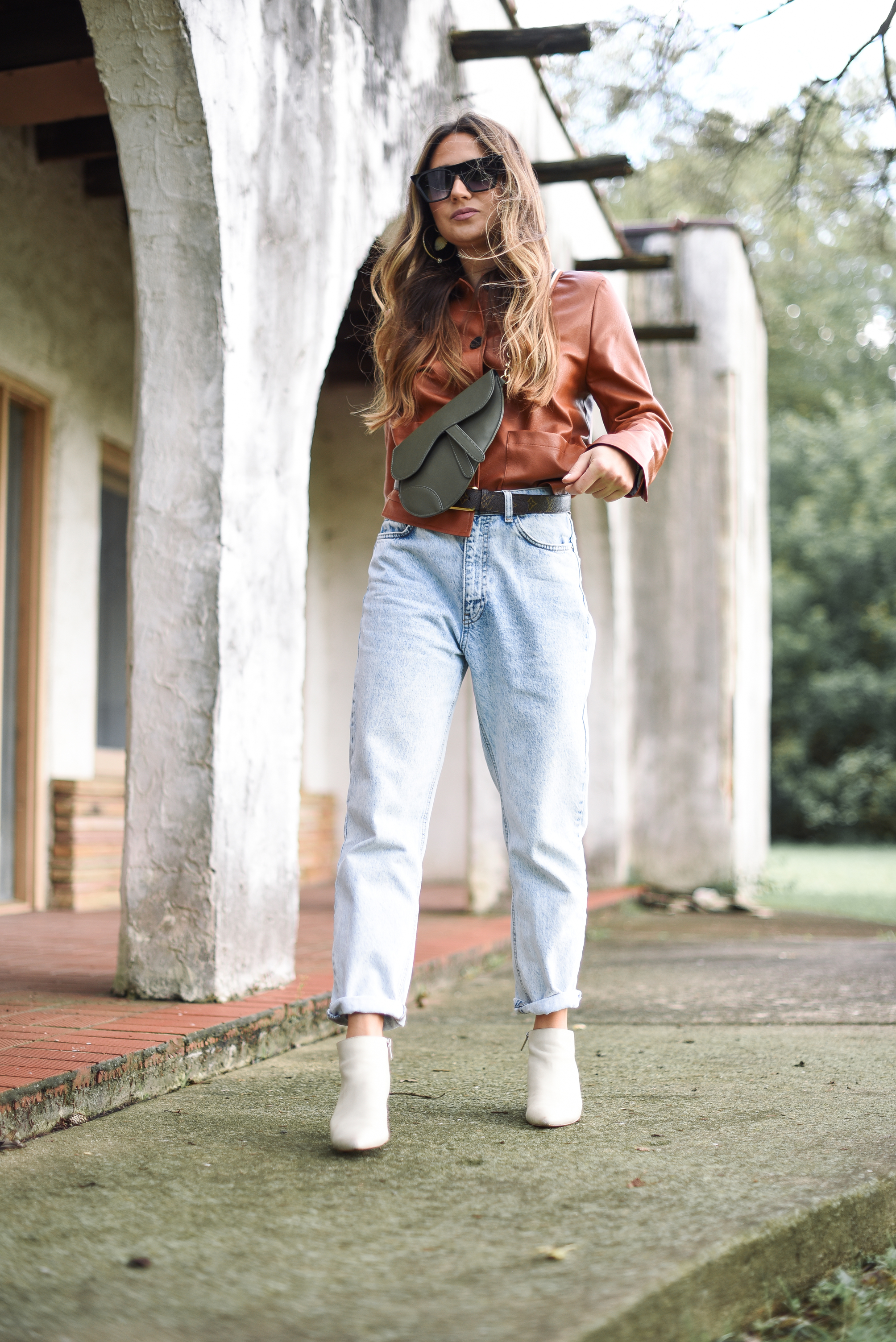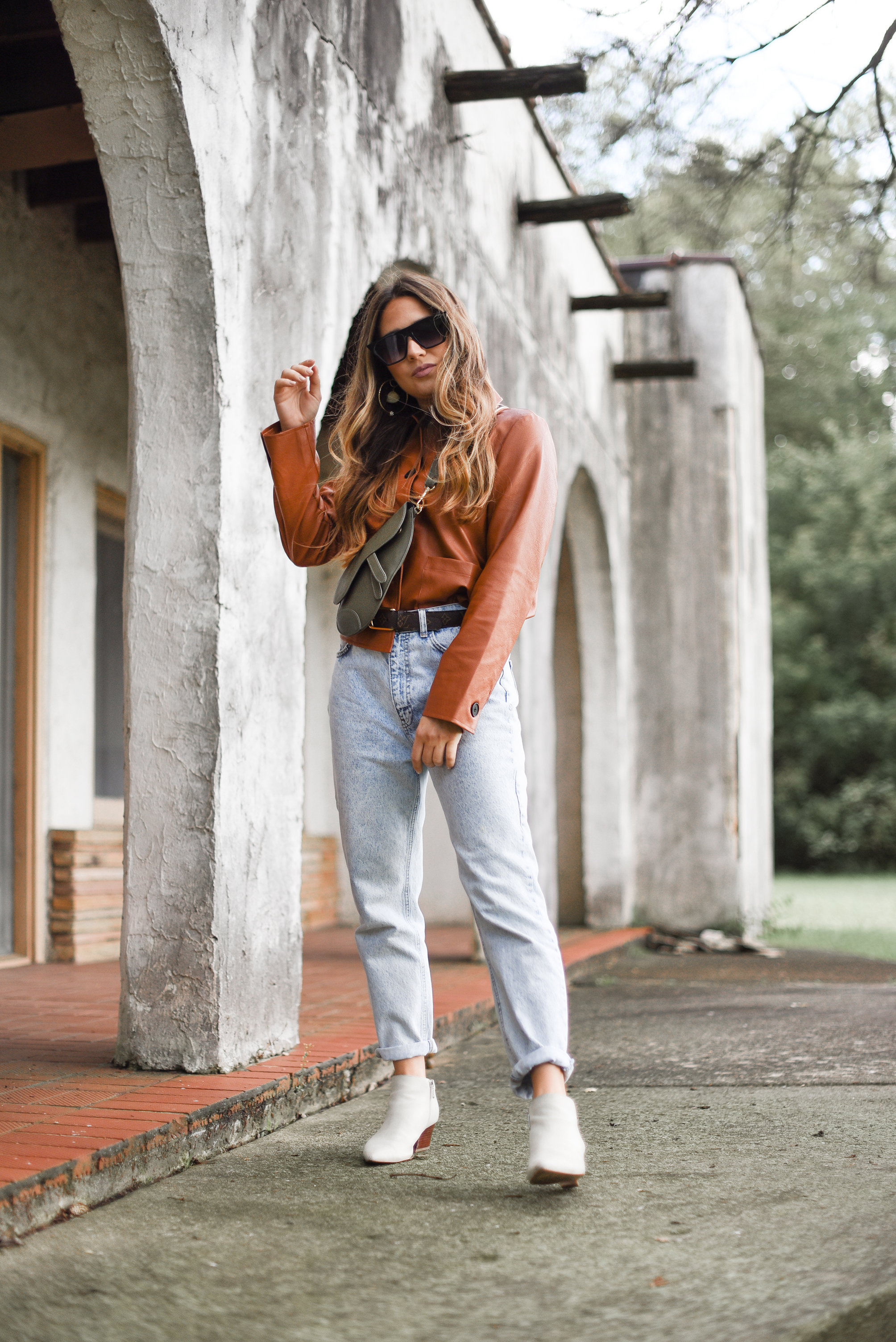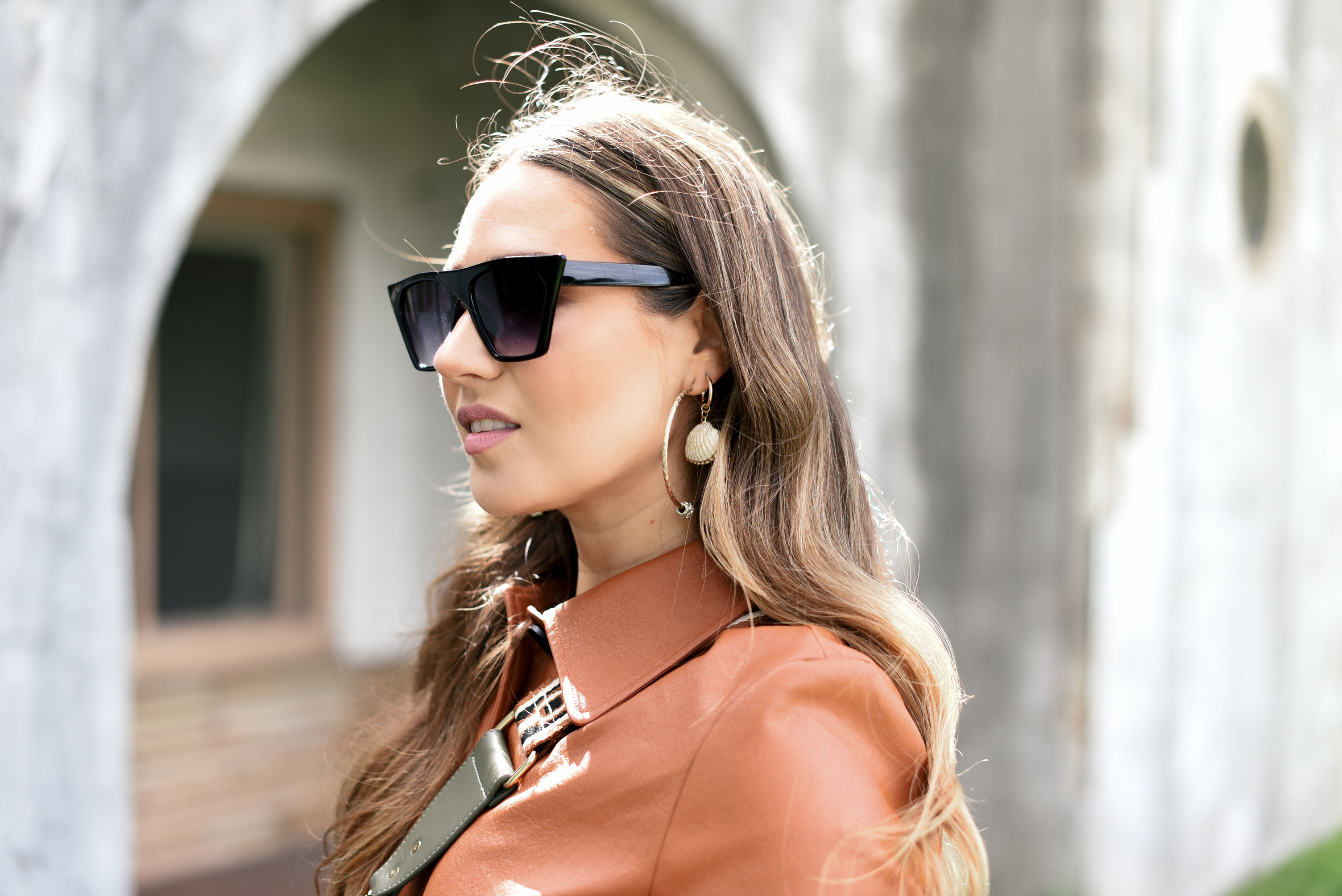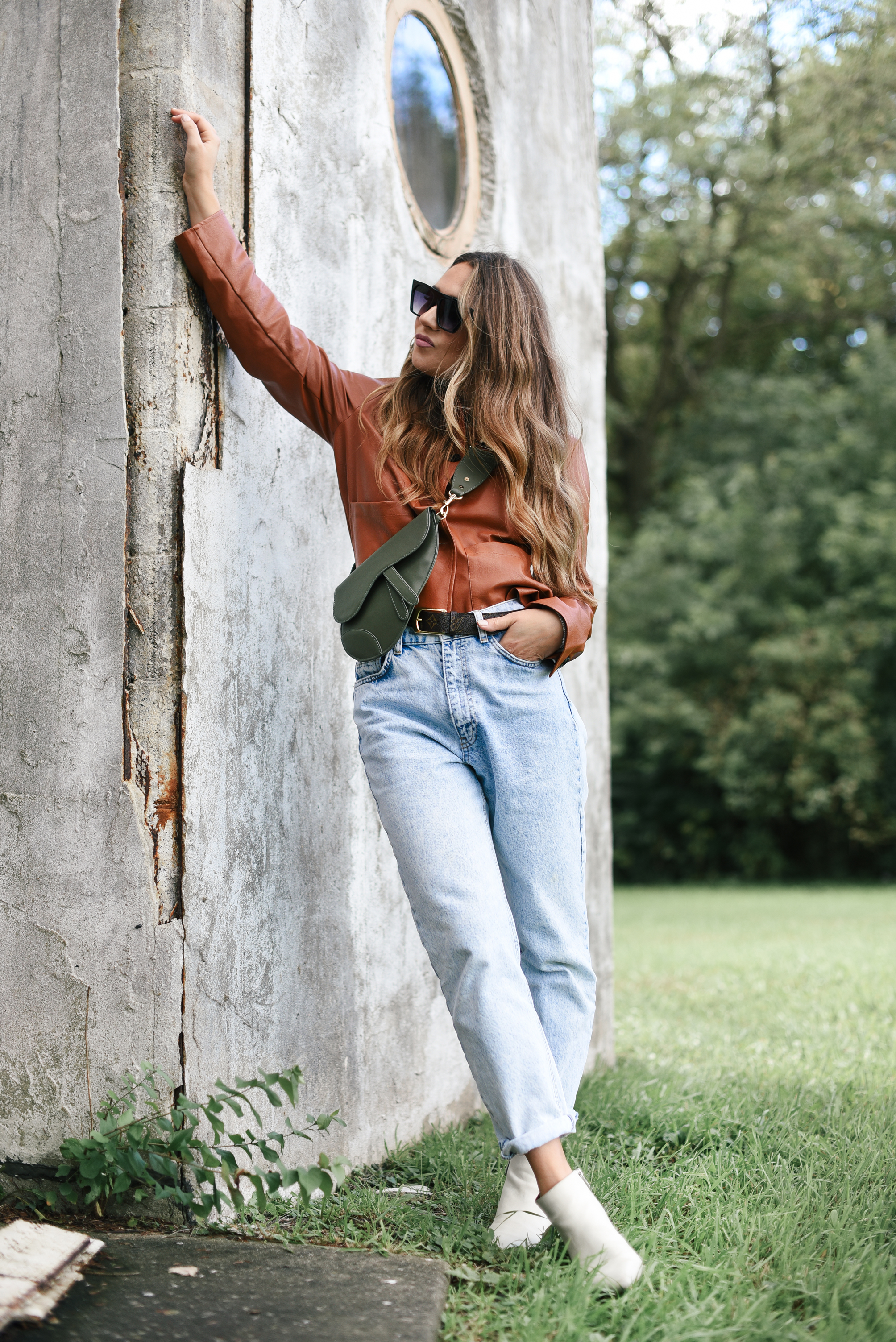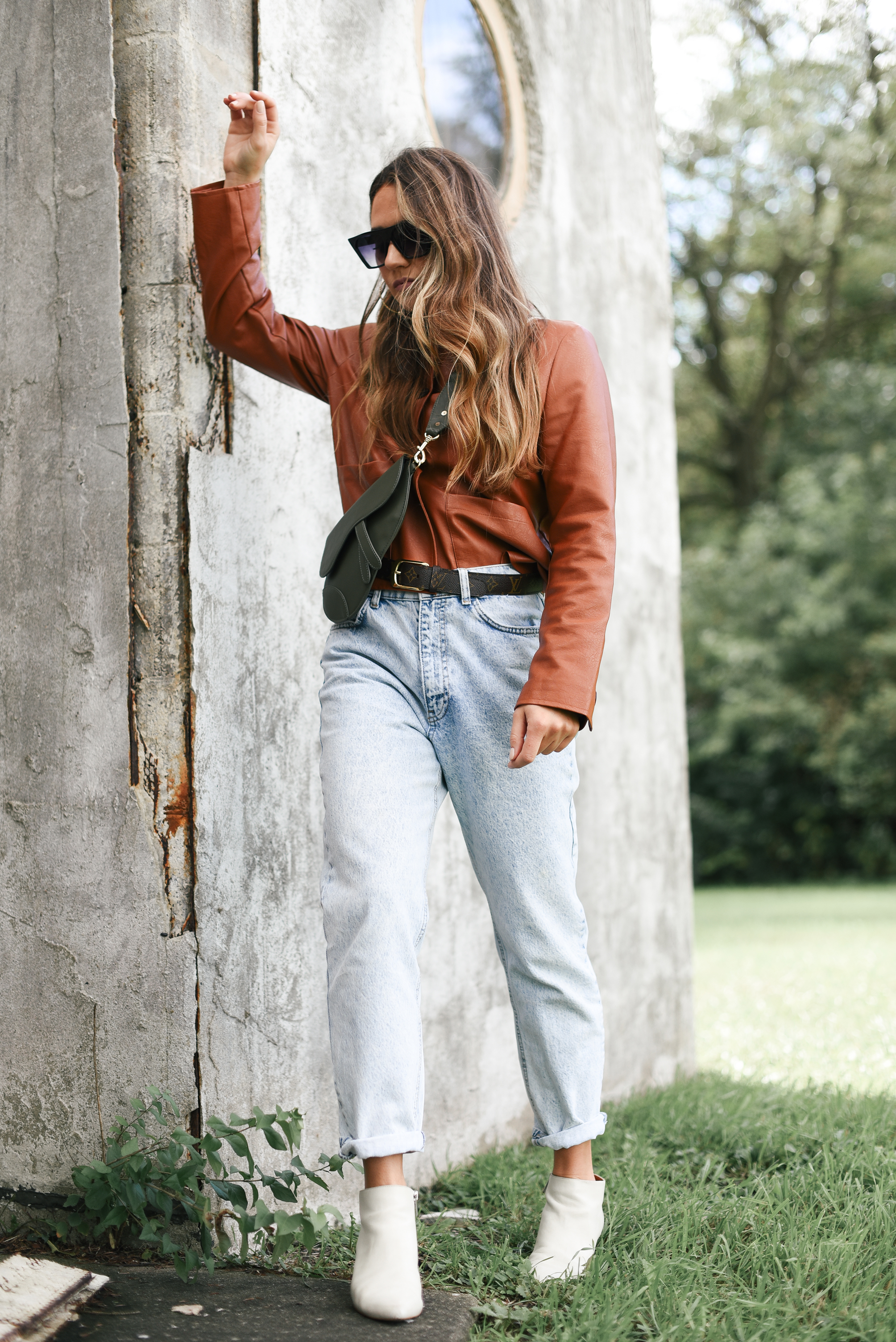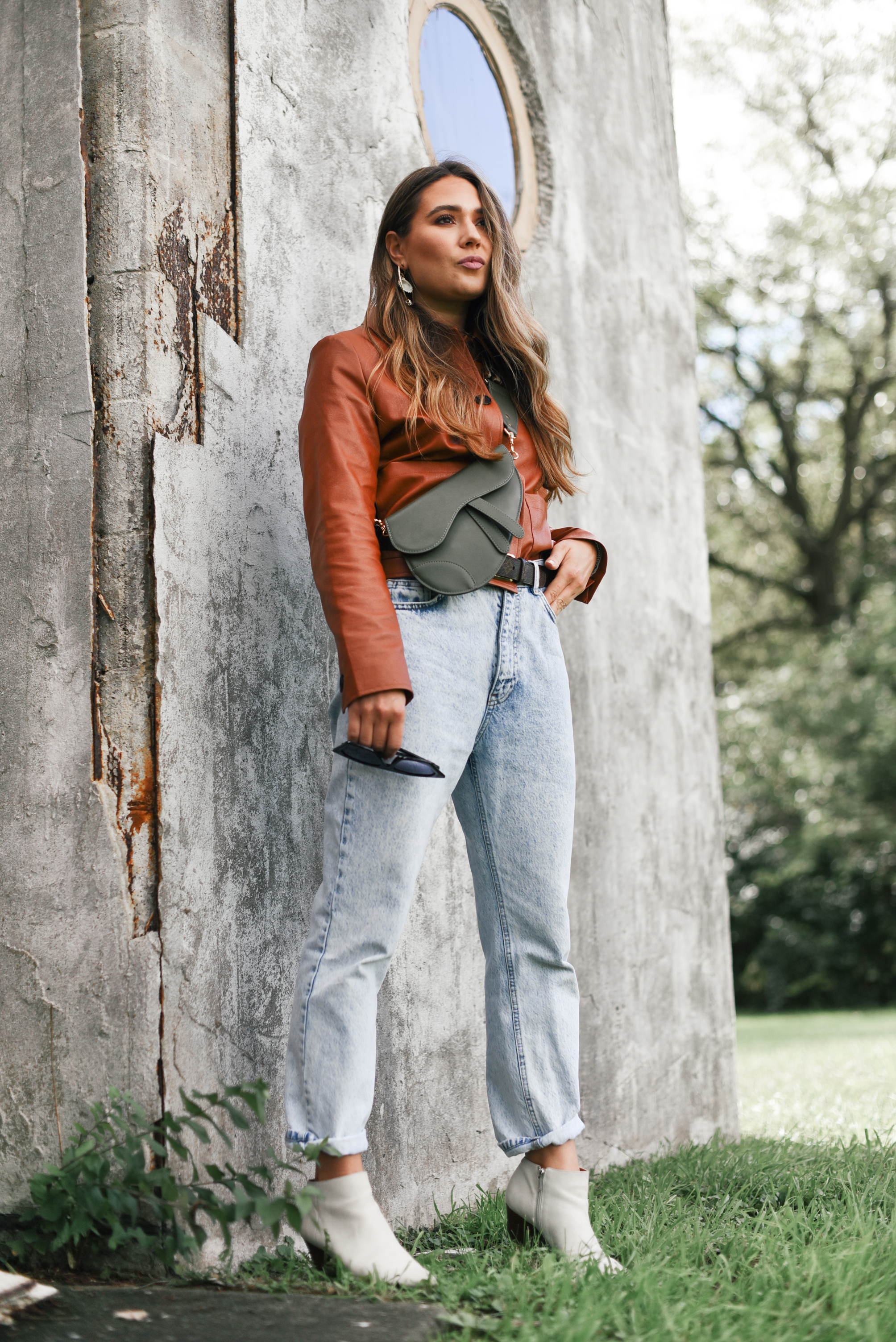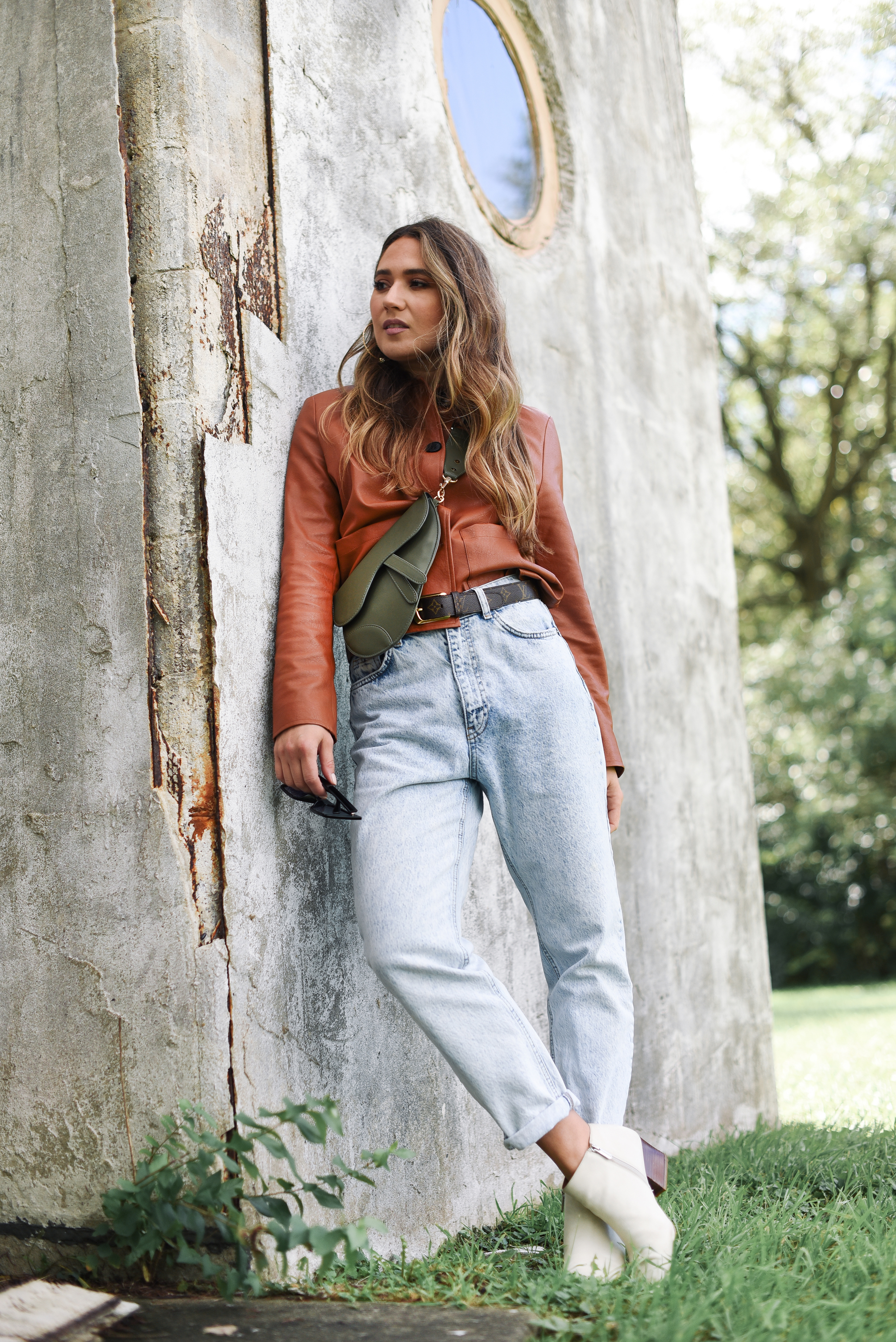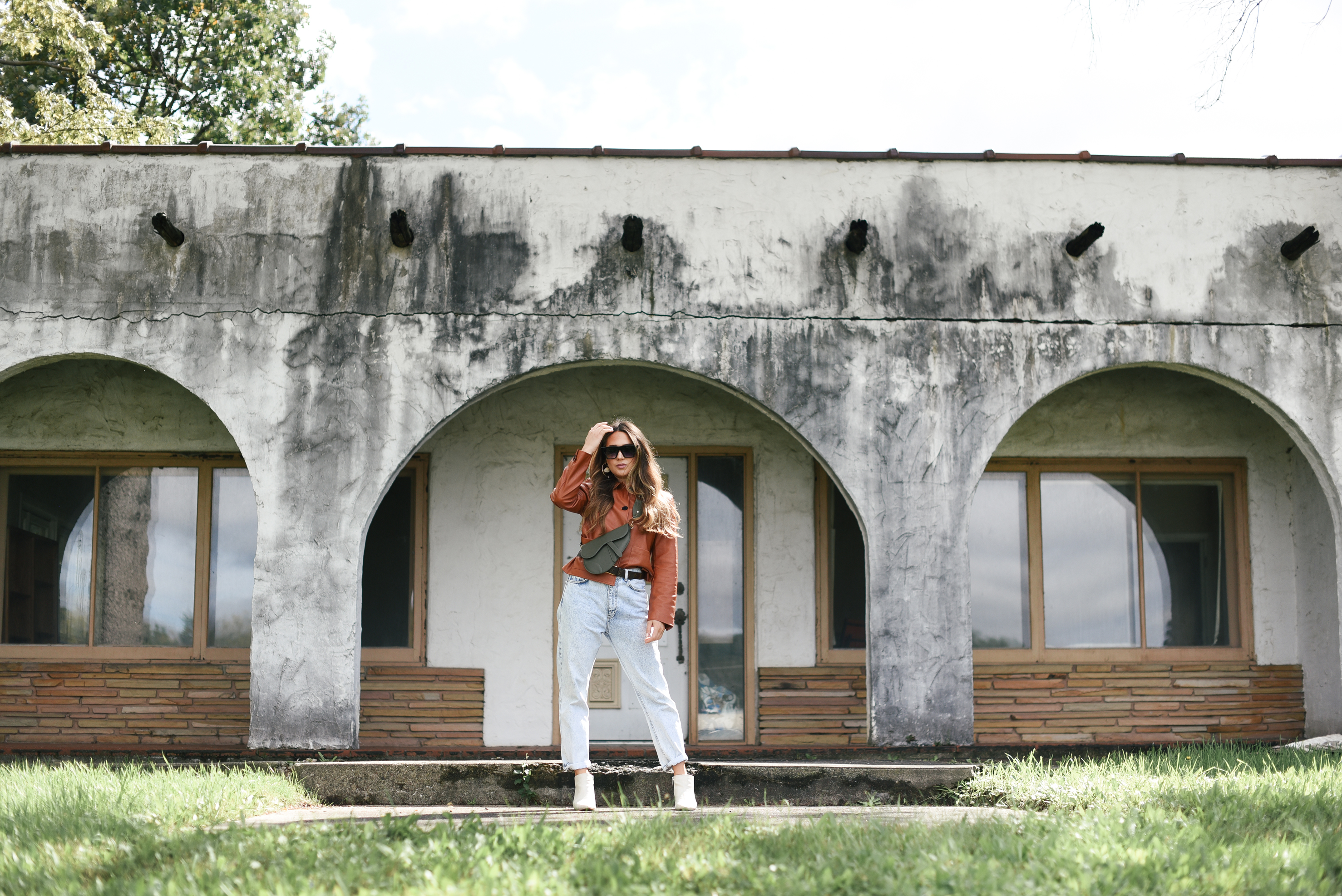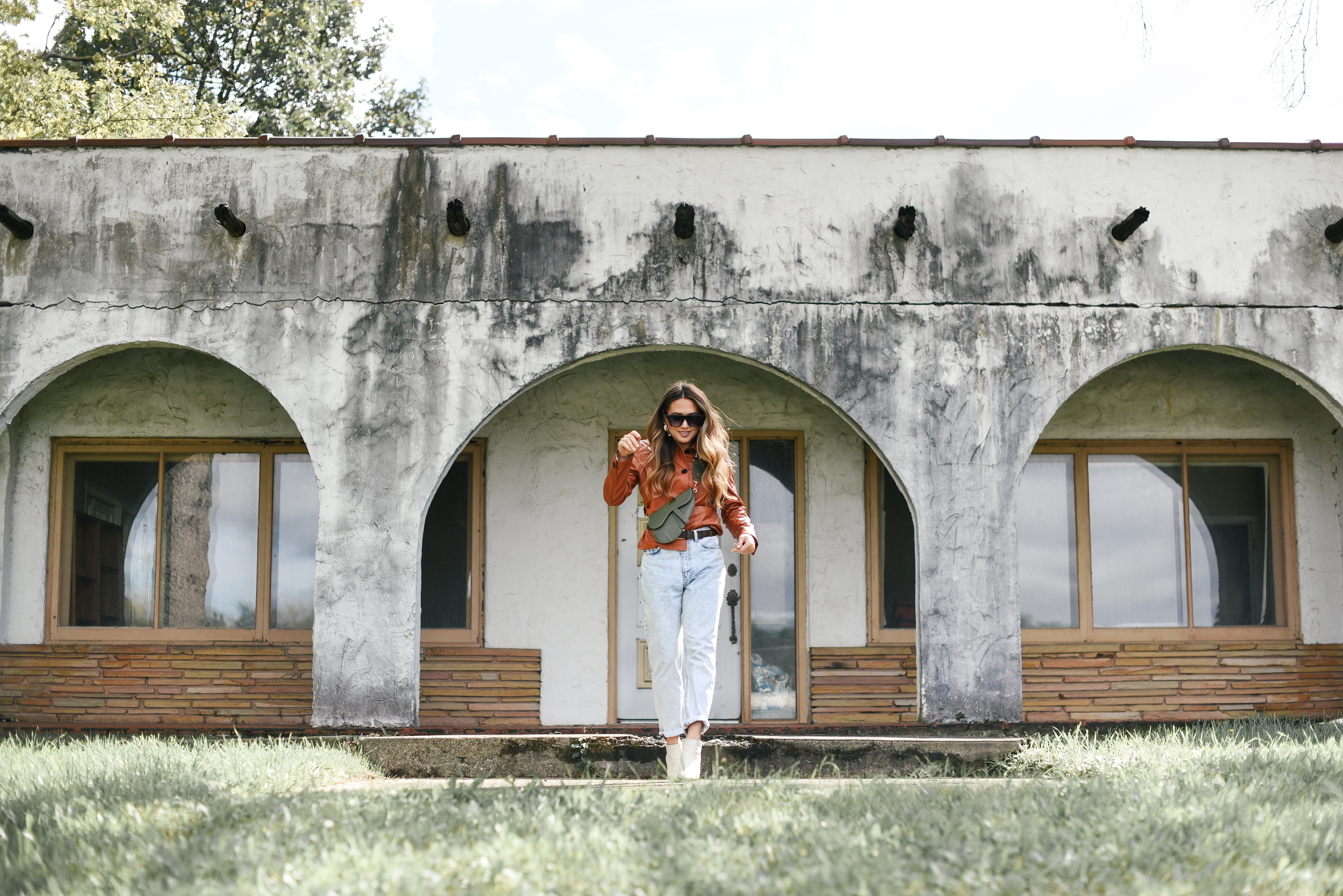 Brown leather- I'm into it.
Always drove past this abandoned establishment and forever imagined shooting it.  Desolate, run down structures with gritty foundations seem to be my type of scene when it comes to documenting outfits.
I like doing weird things like tucking my jackets into jeans, inserting my belt through just one loop and wearing a belt bag as a cross body.  Adding unconventional touches is the way I roll.
Try it- makes fashion more fun 😉
Photography by Allison Cooling of Quiet Lion Creations