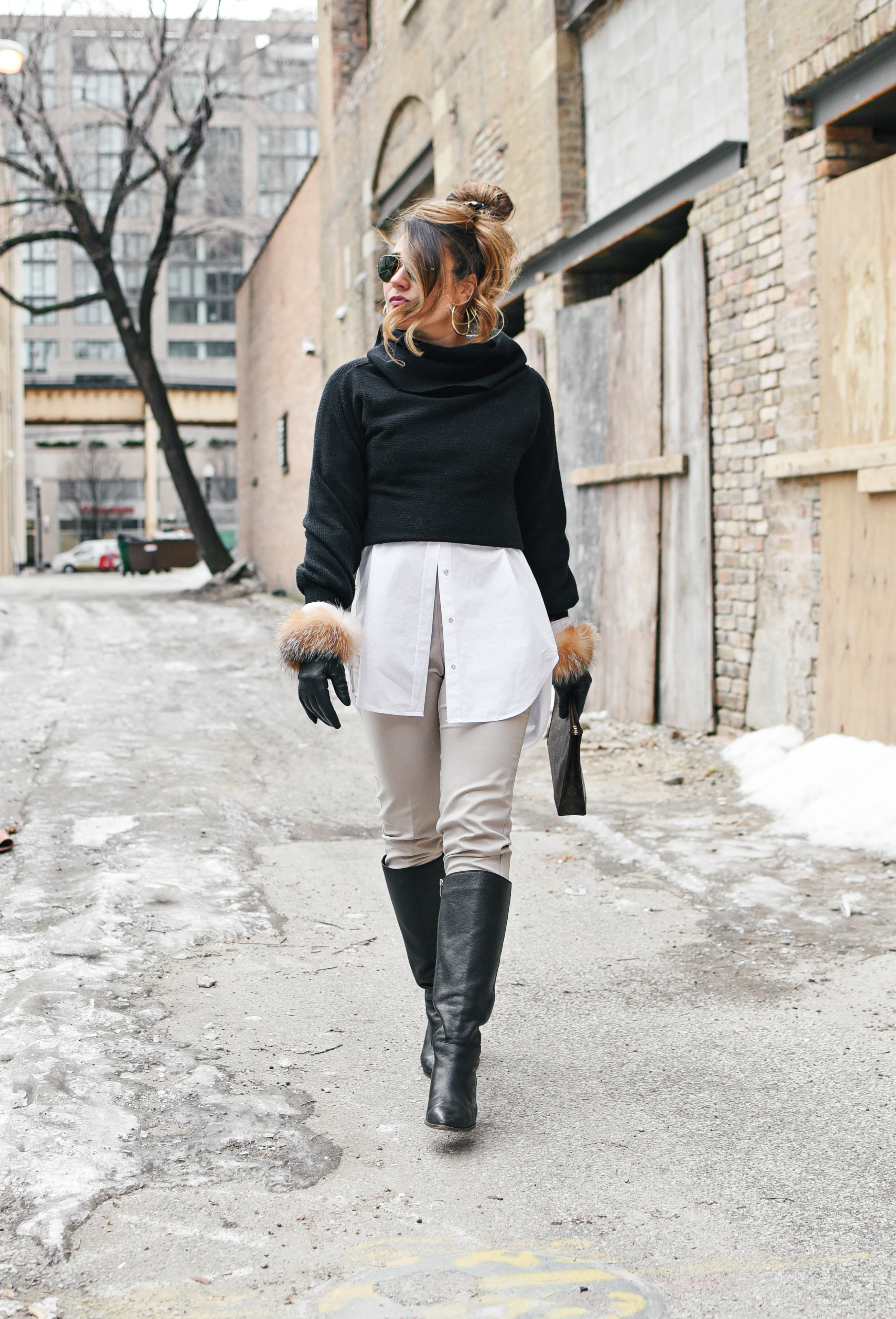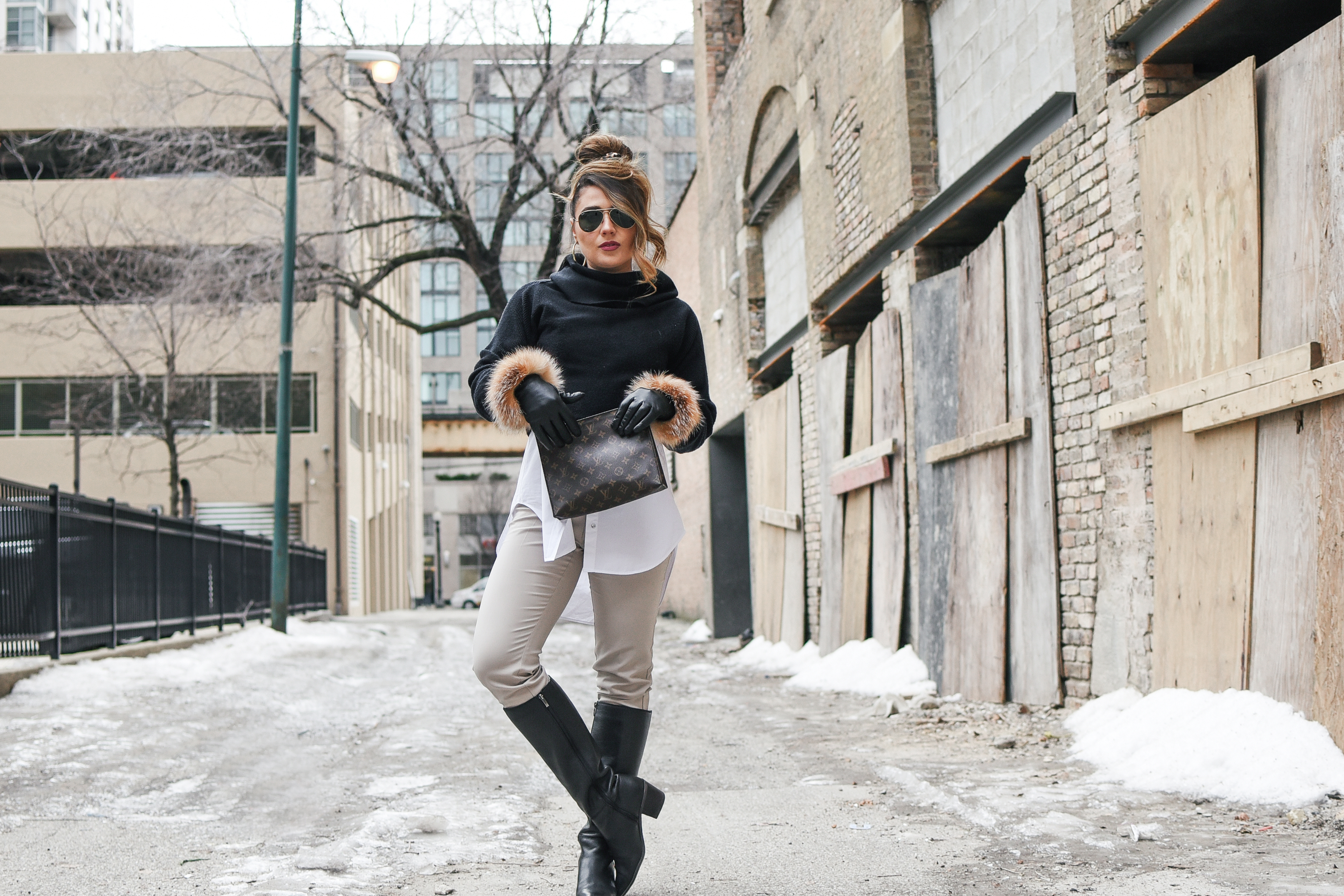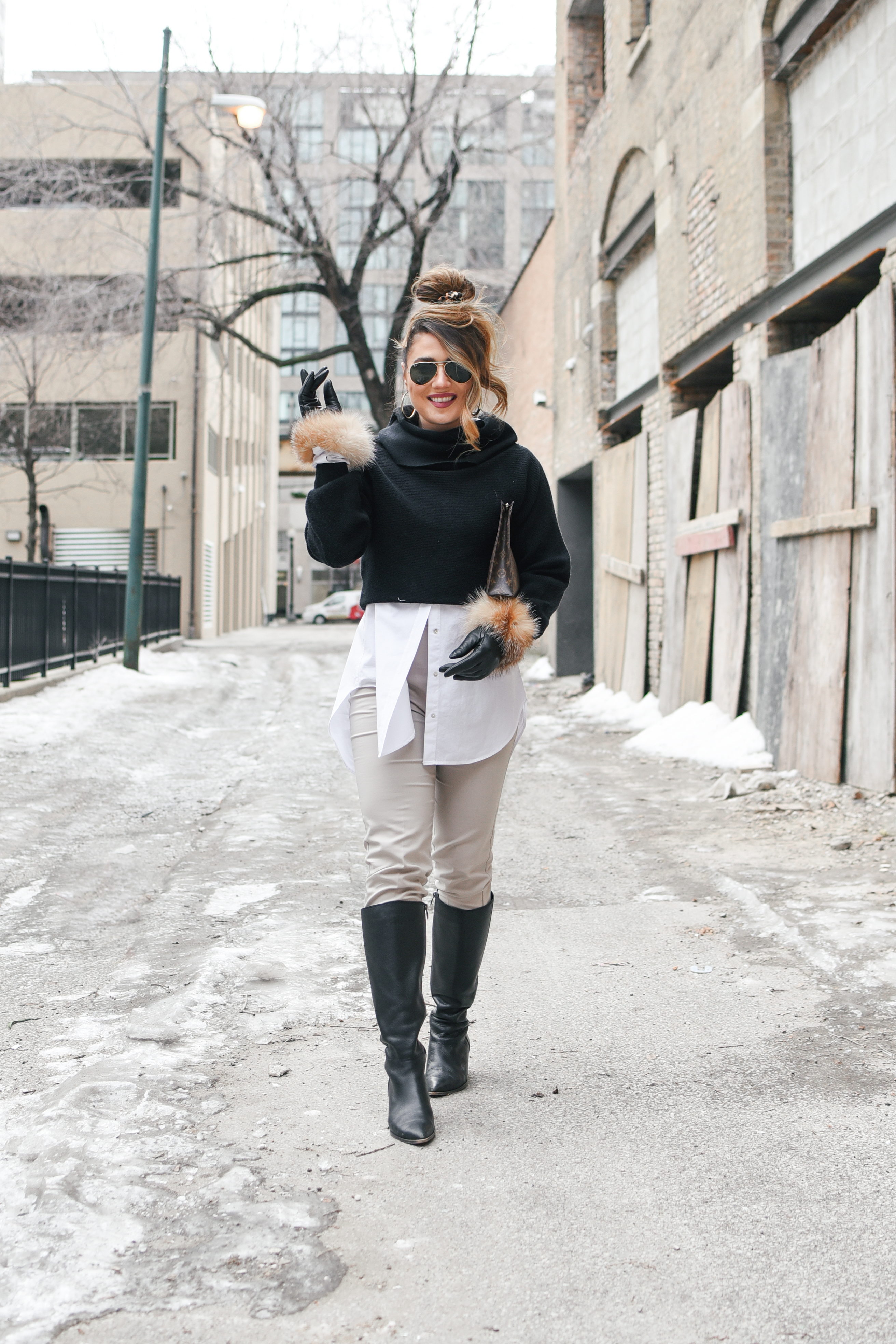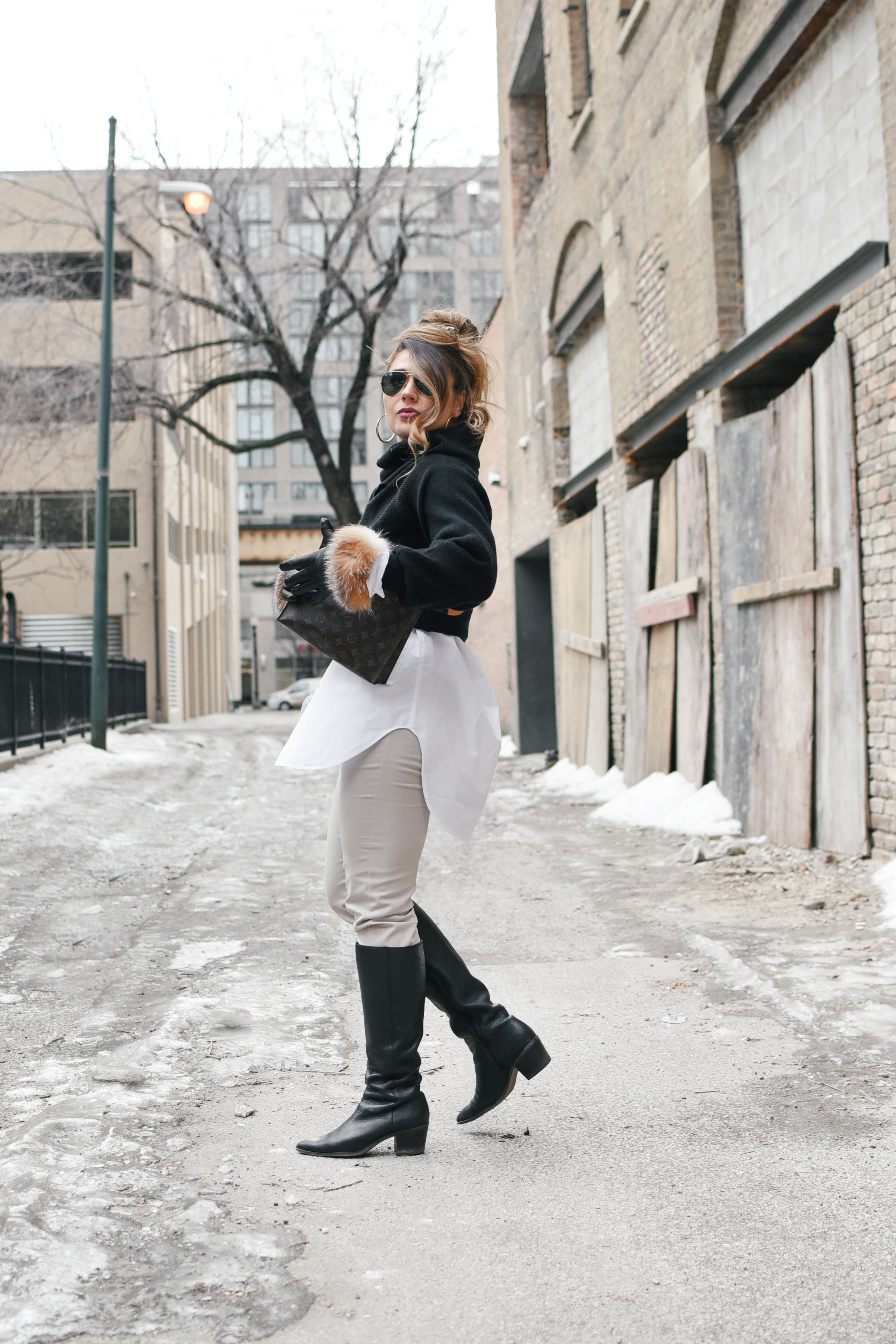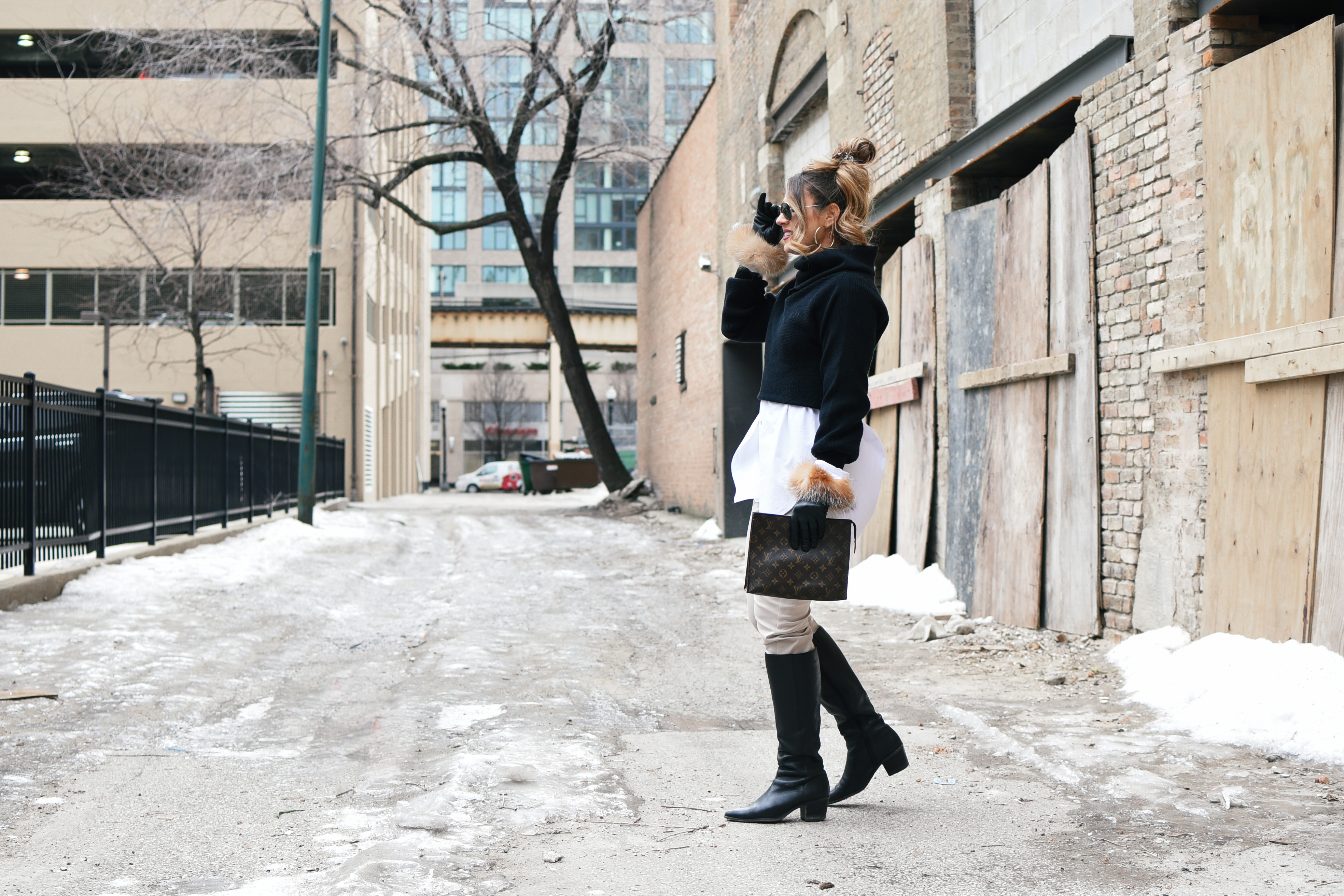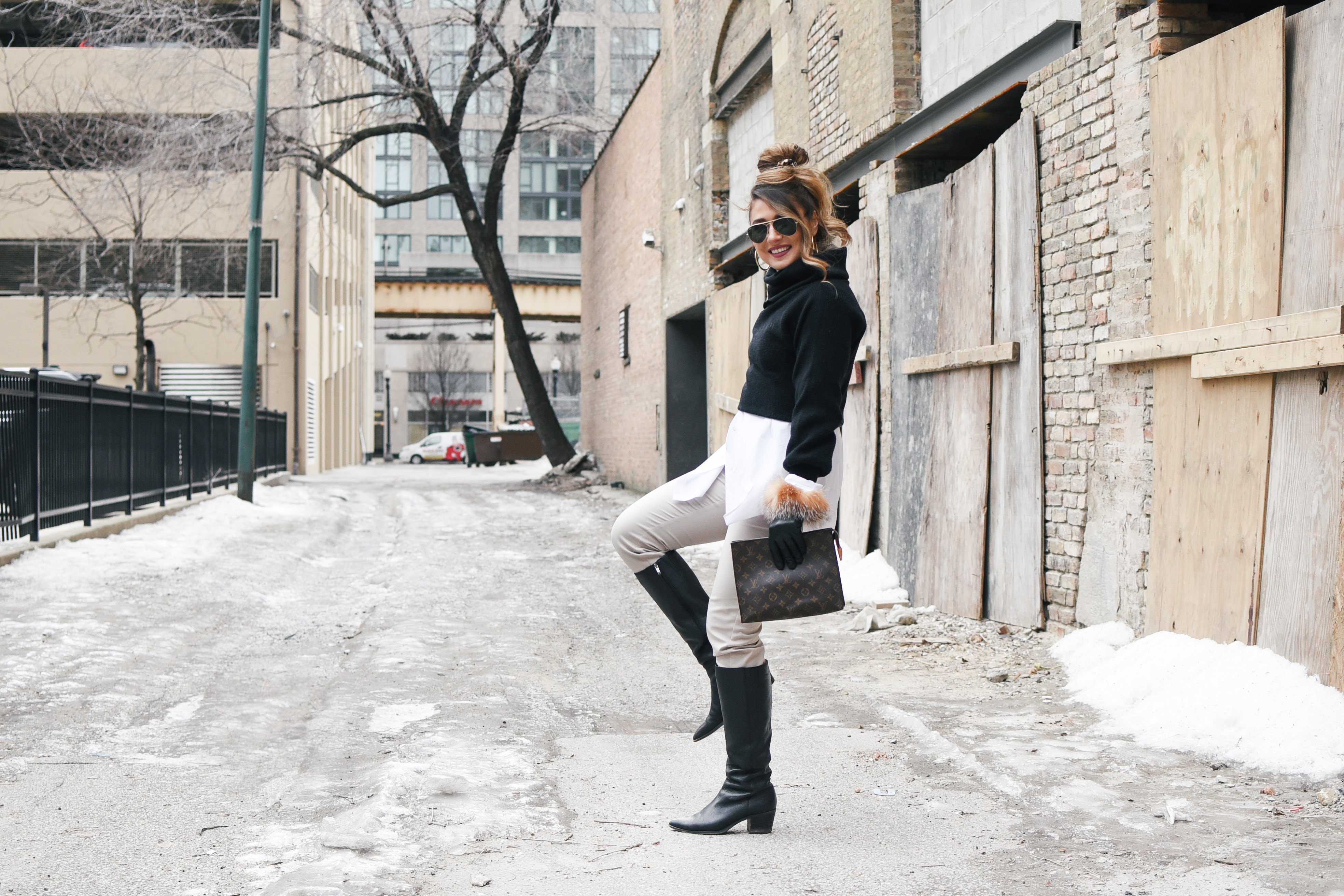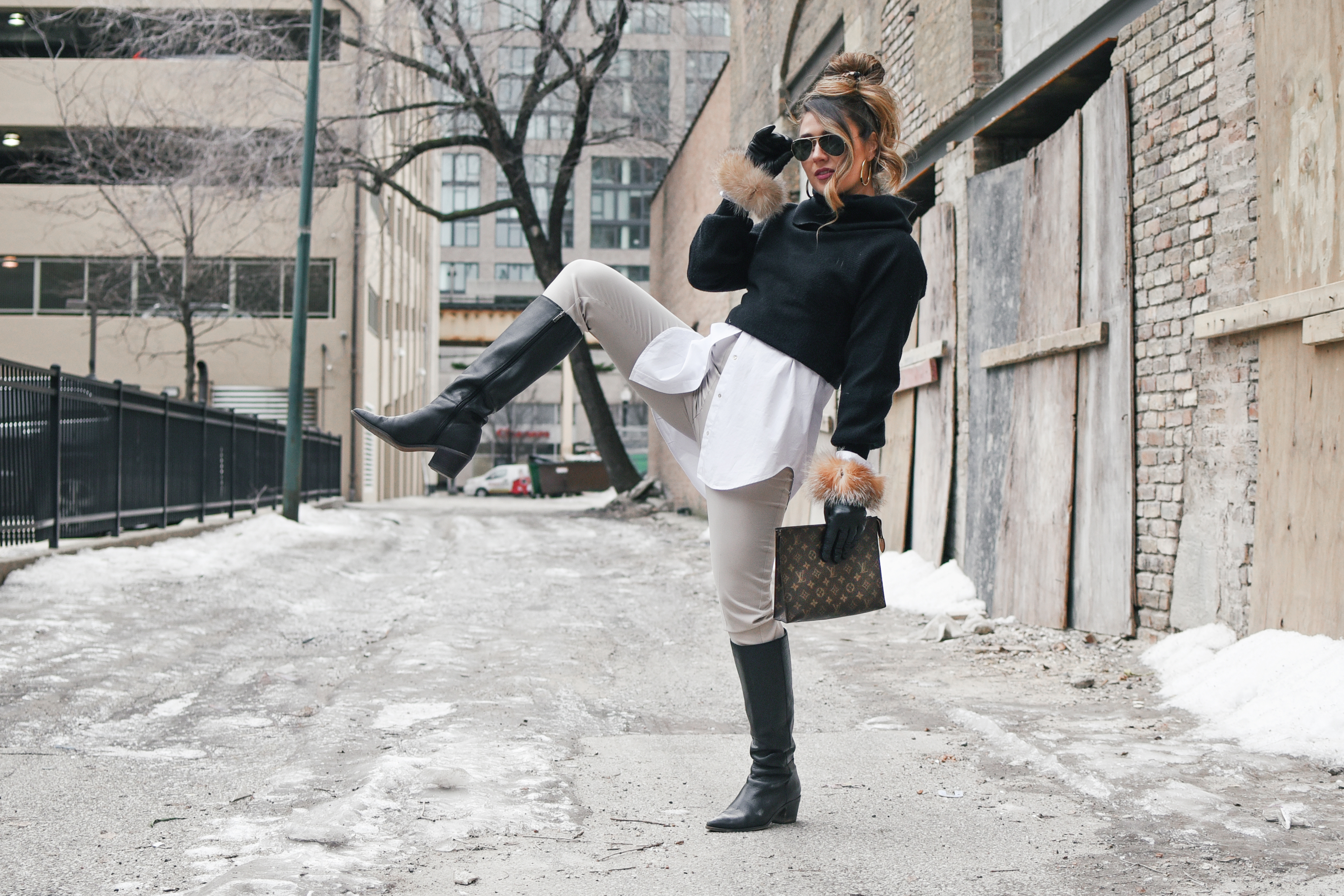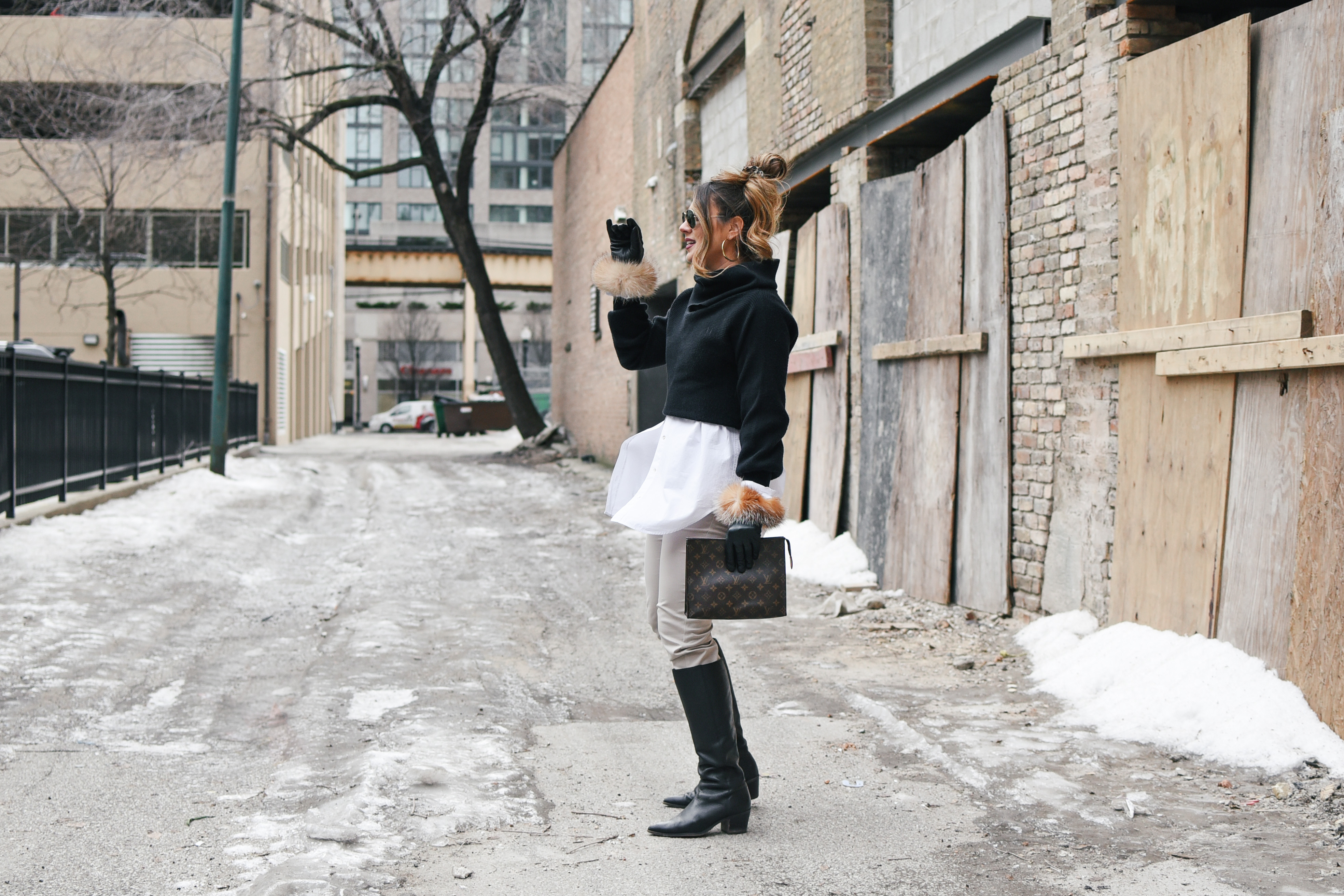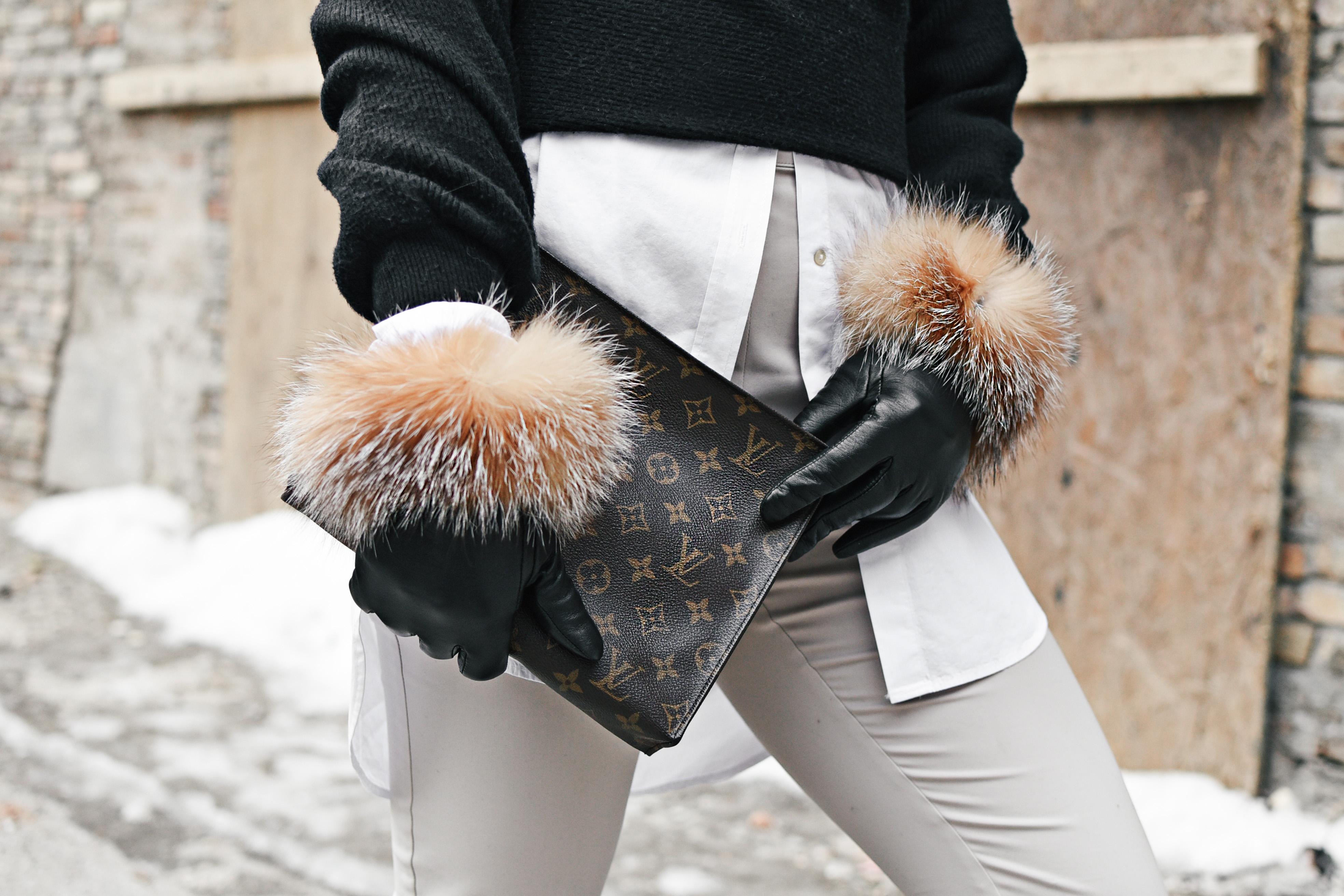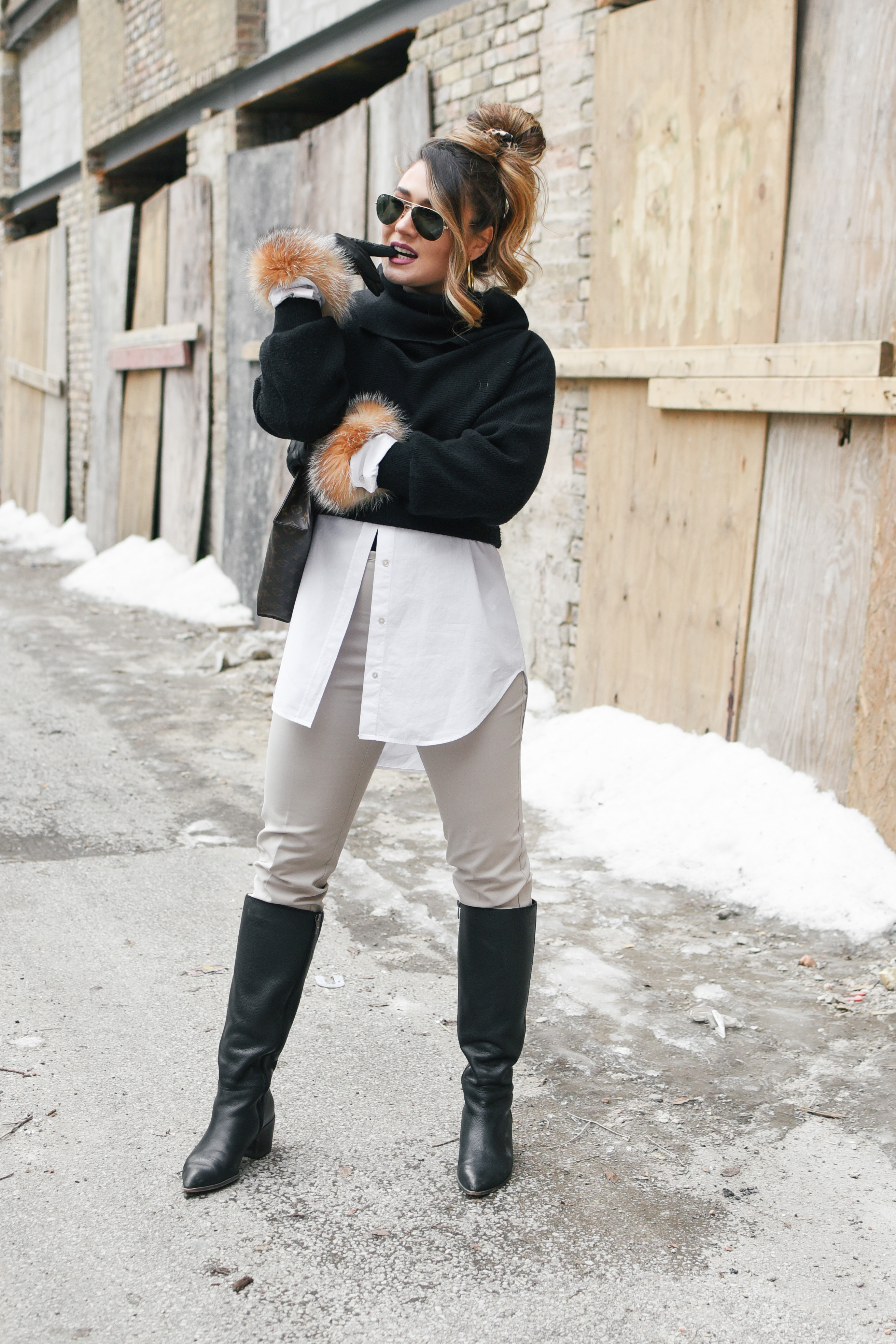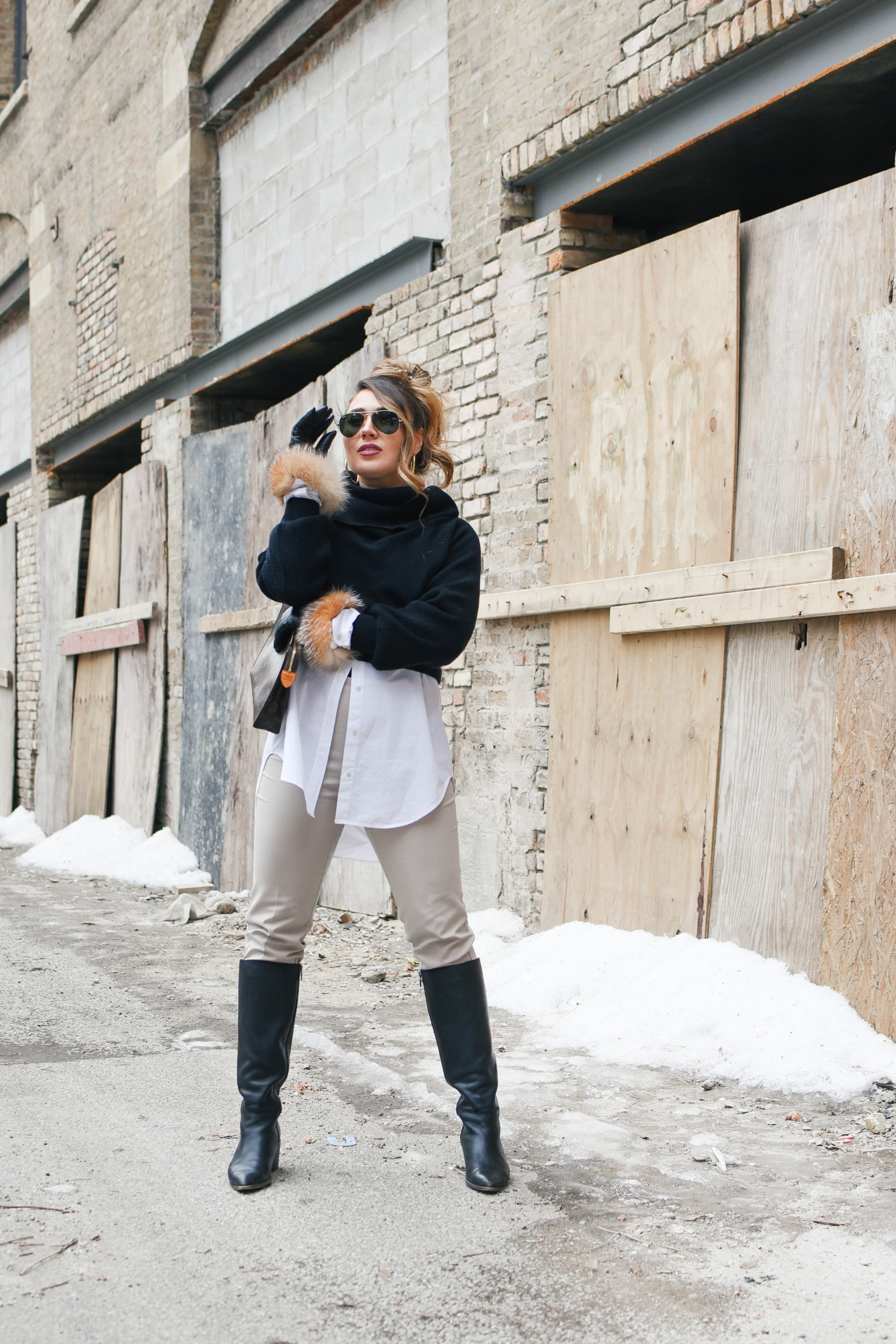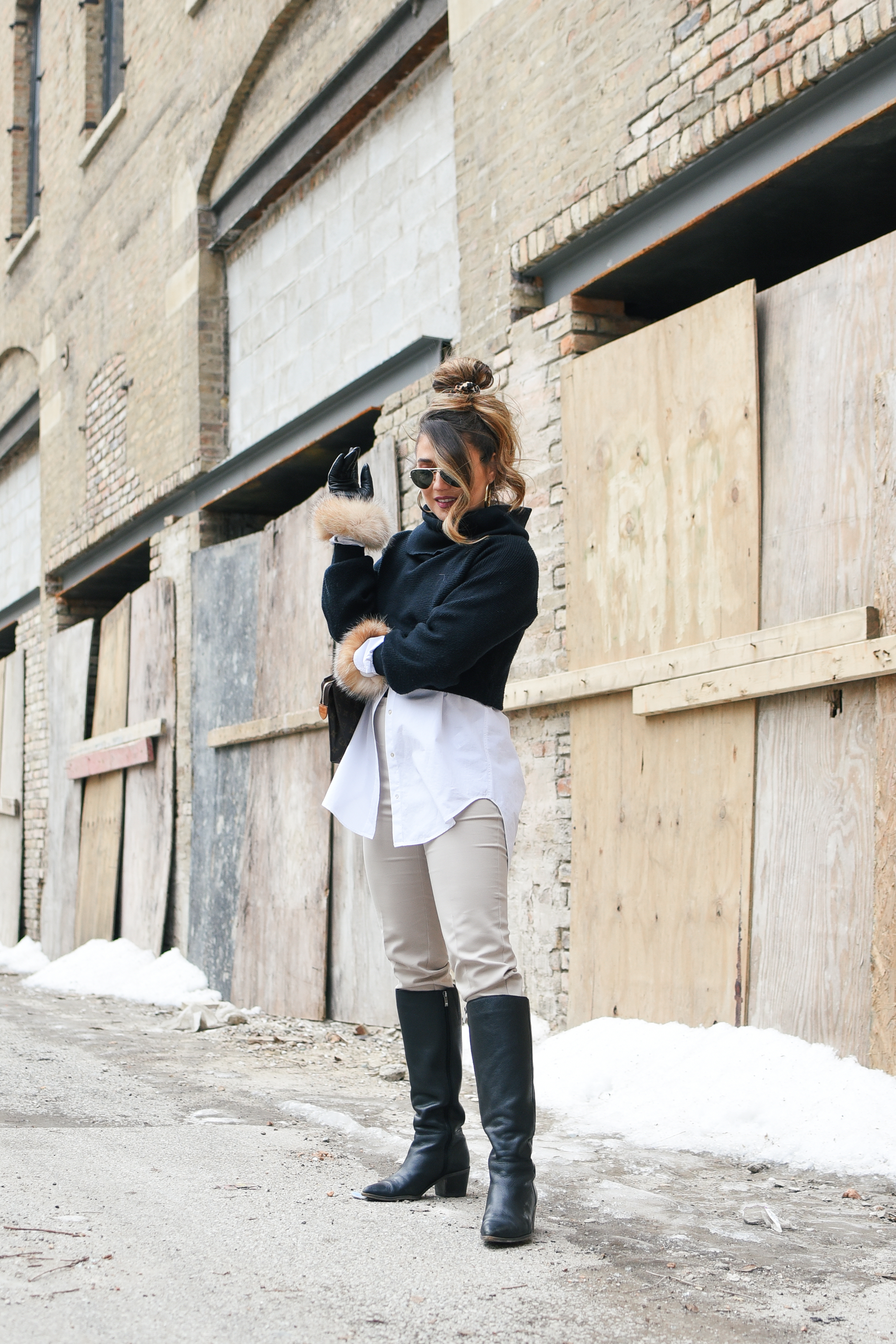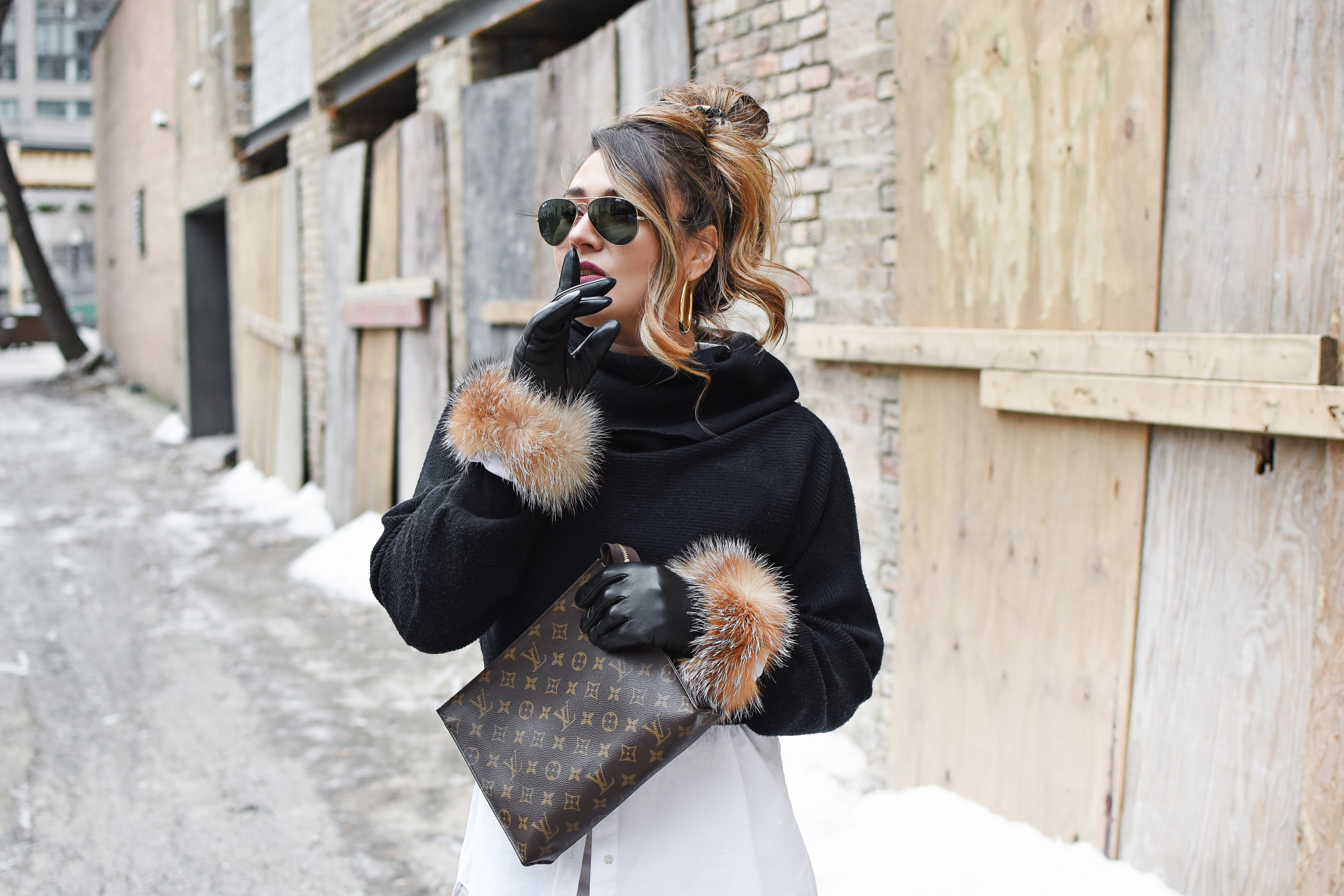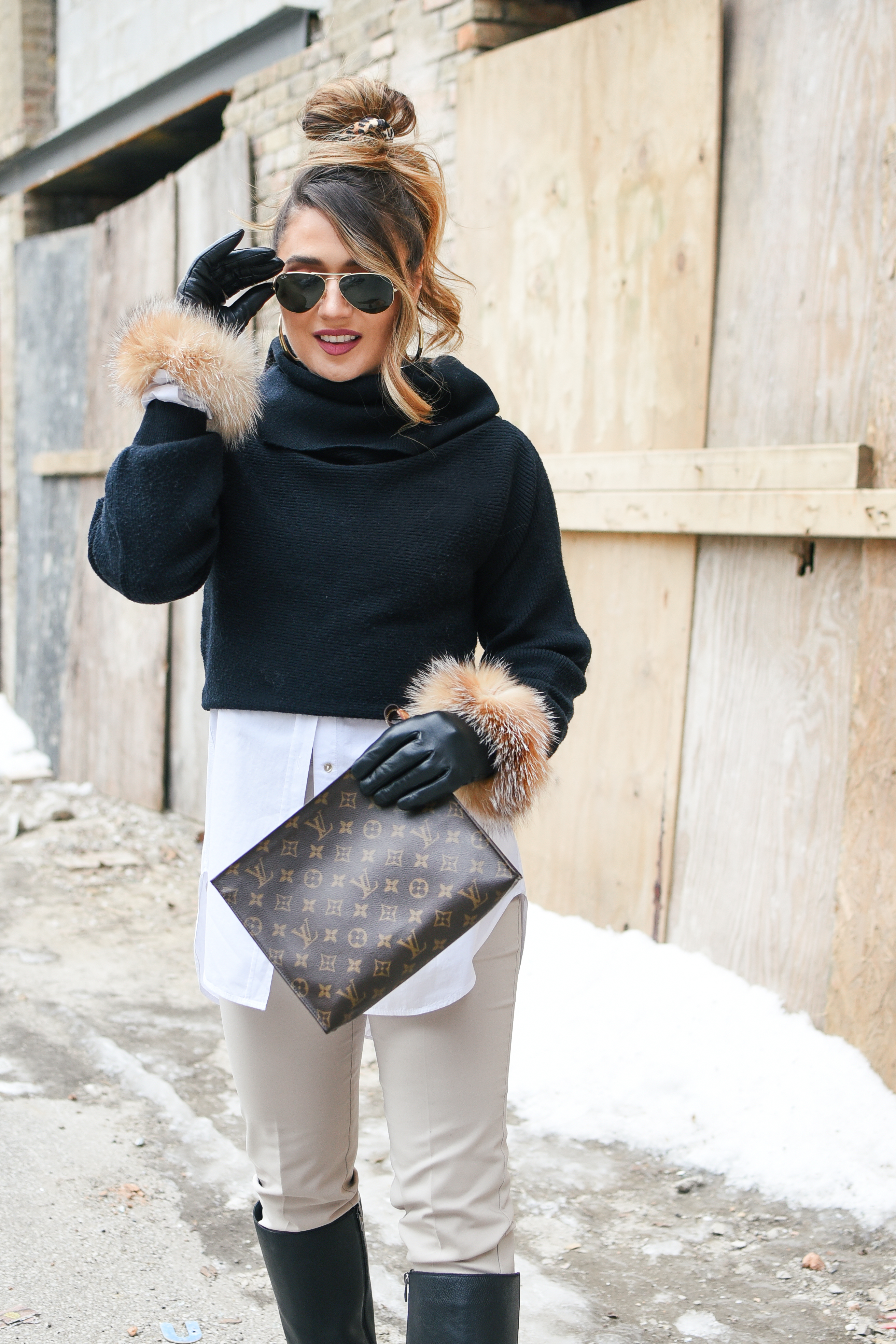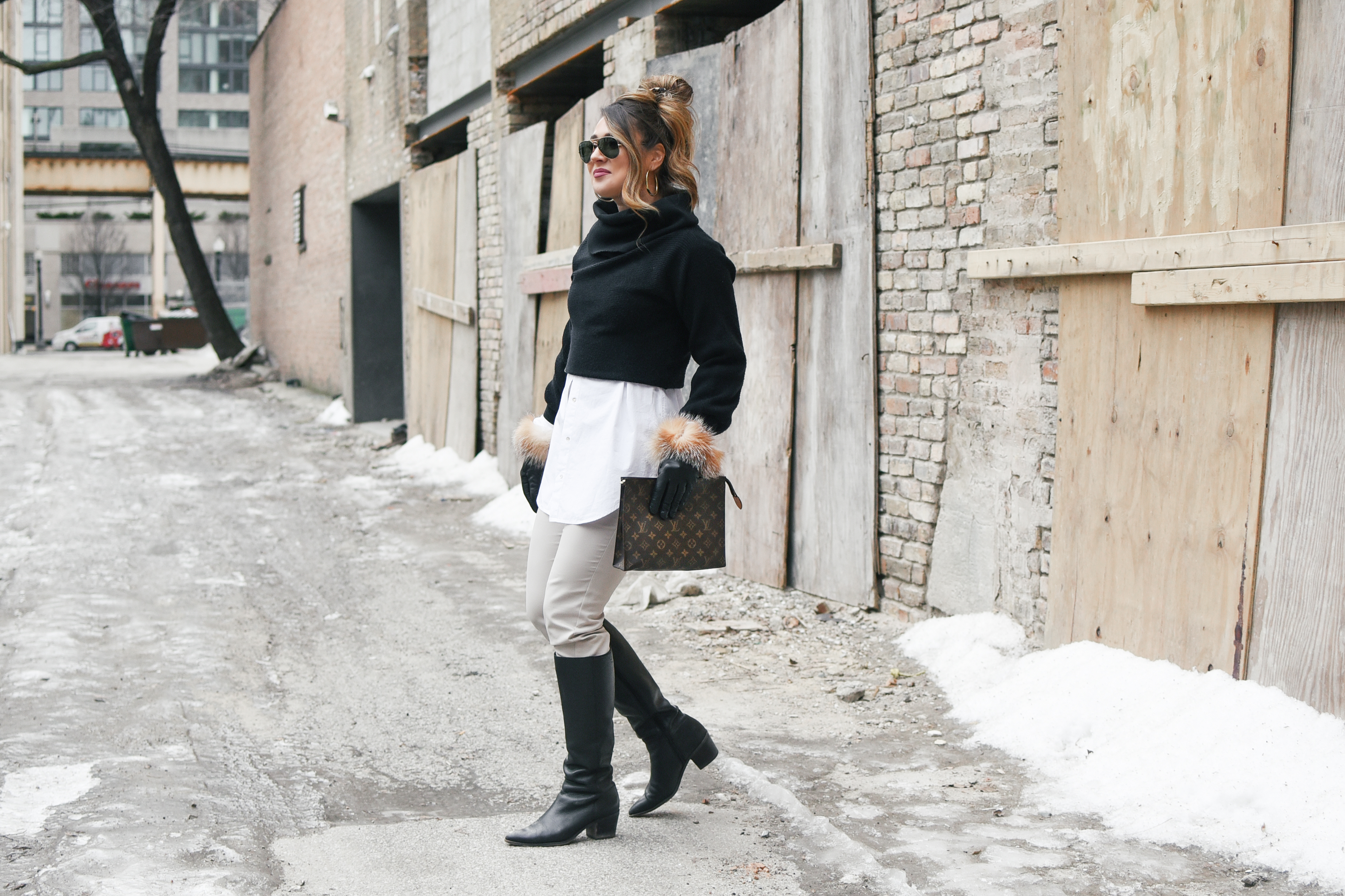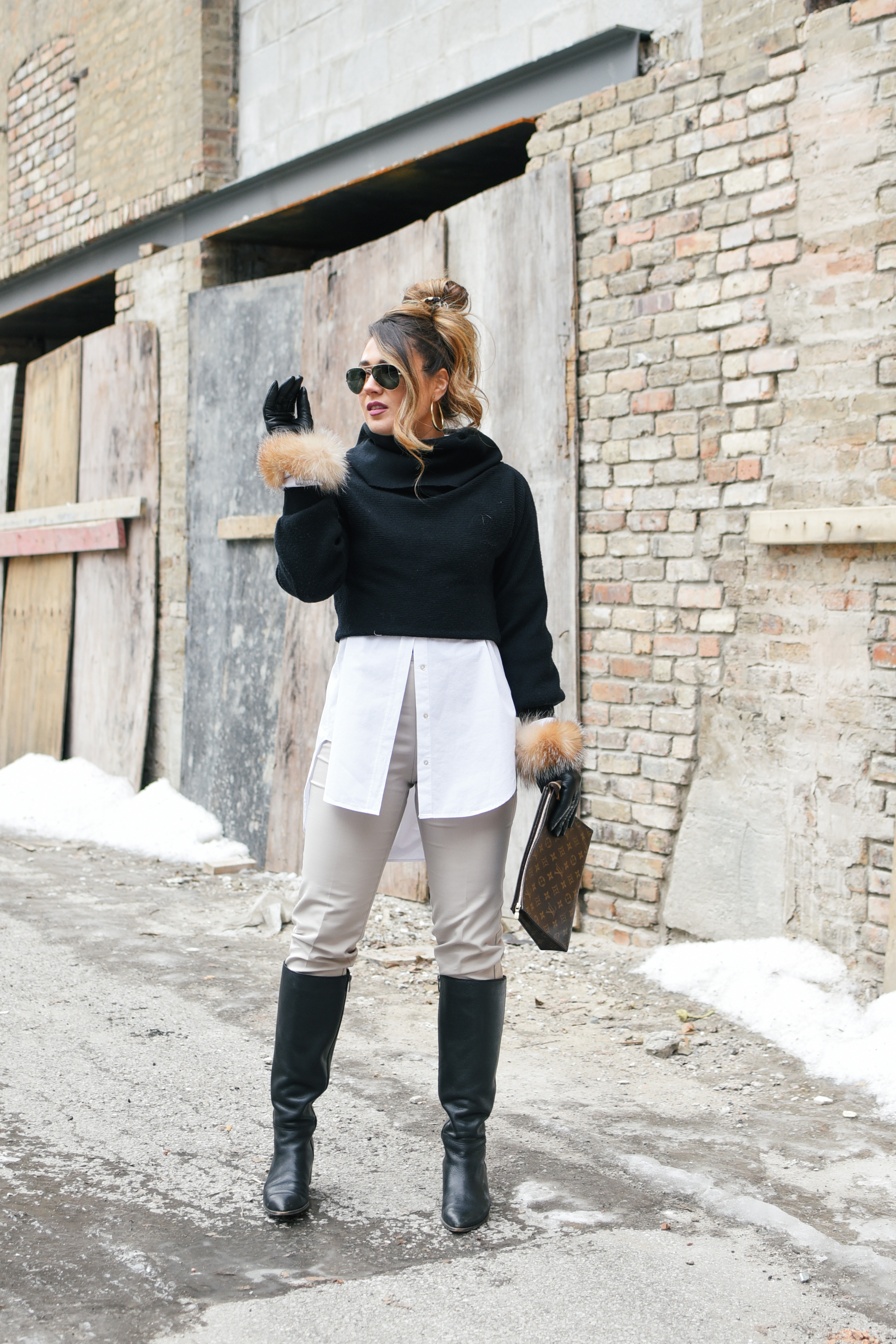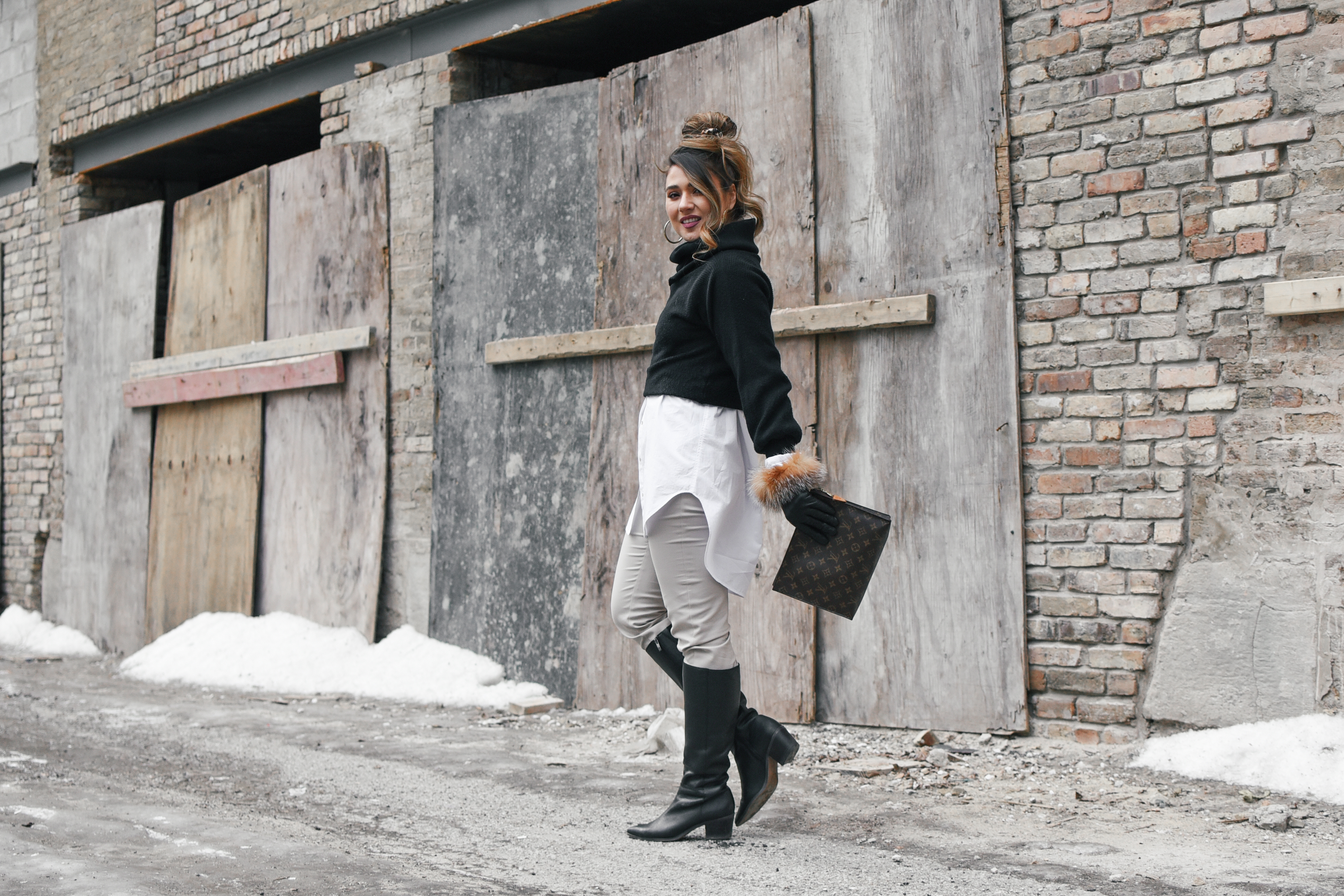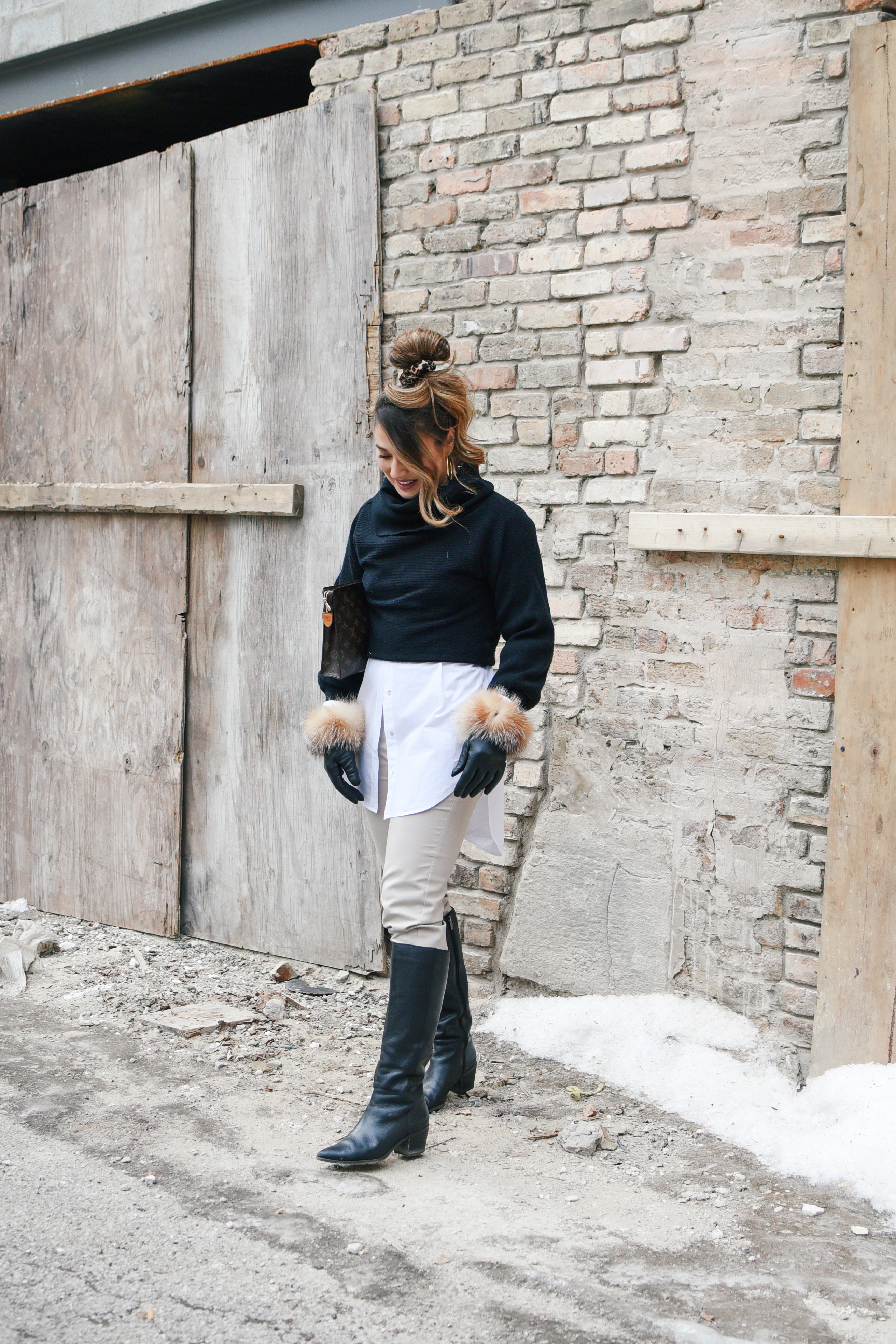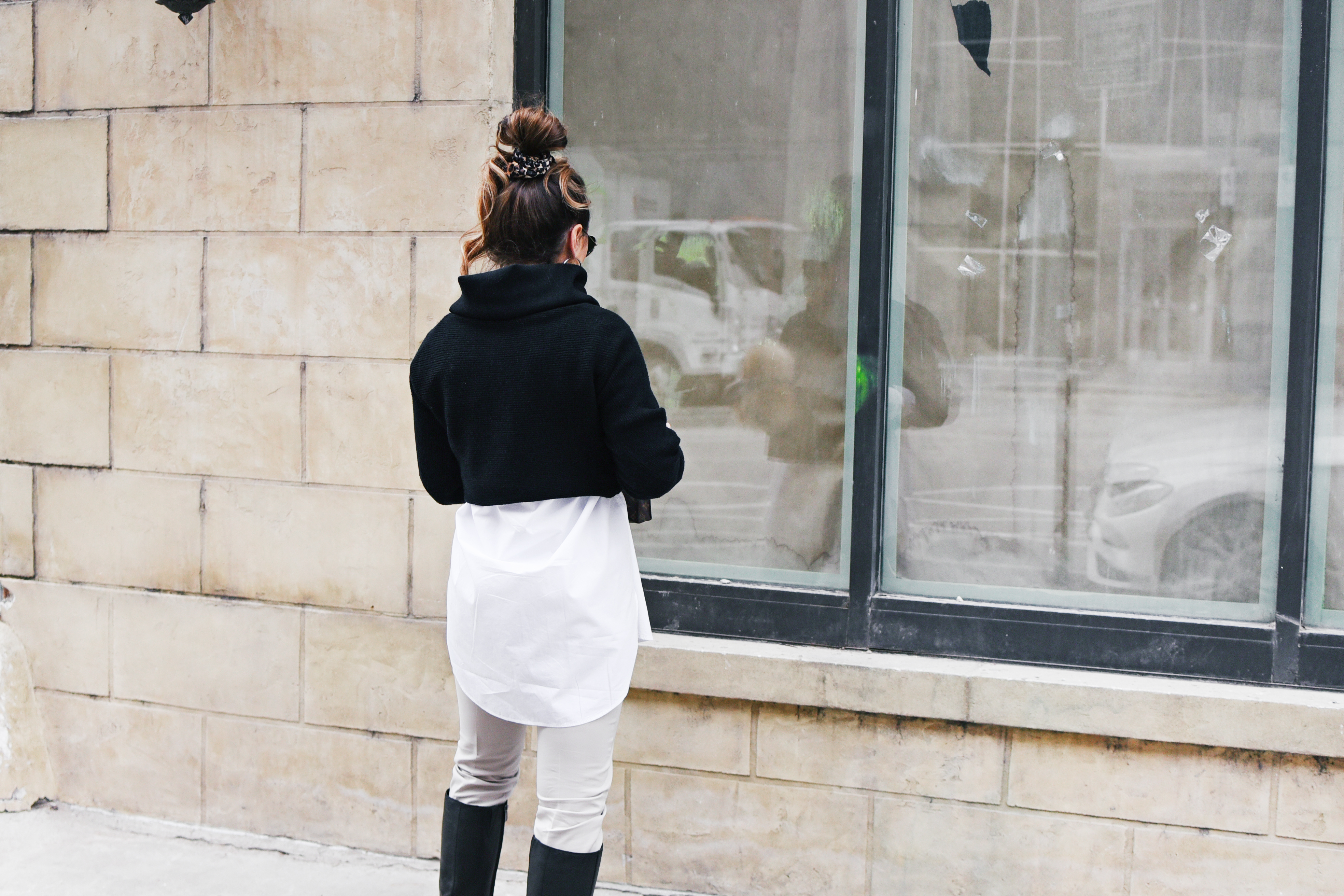 Ralph Lauren meets equestrianism.  That's the look I'm fashioning here. Nothing like a crisp white shirt, tall riding boot and classic leather glove to make you feel elegantly proper yet comfortable at the same time.  Mastering that is like winning the golden ticket.  Which makes me think, I don't recall ever watching Willy Wonka and the Chocolate Factory… along with ten other classics like E.T. that I probably should make an effort to see at some point in my existence?!
Not rushing to it for now…
Been wearing these boots and gloves on repeat and will probably continue doing so until bipolar Chicago finally wakes and decides to turn spring!
Happy St. Patrick's to all the Irish (on which this day, EVERYONE is Irish) 😉
Cheers!
Zara shirt and sweater (old) Franco Sarto boot, Surell glove, Theory Slack (similar here)
Photography by Allison Cooling