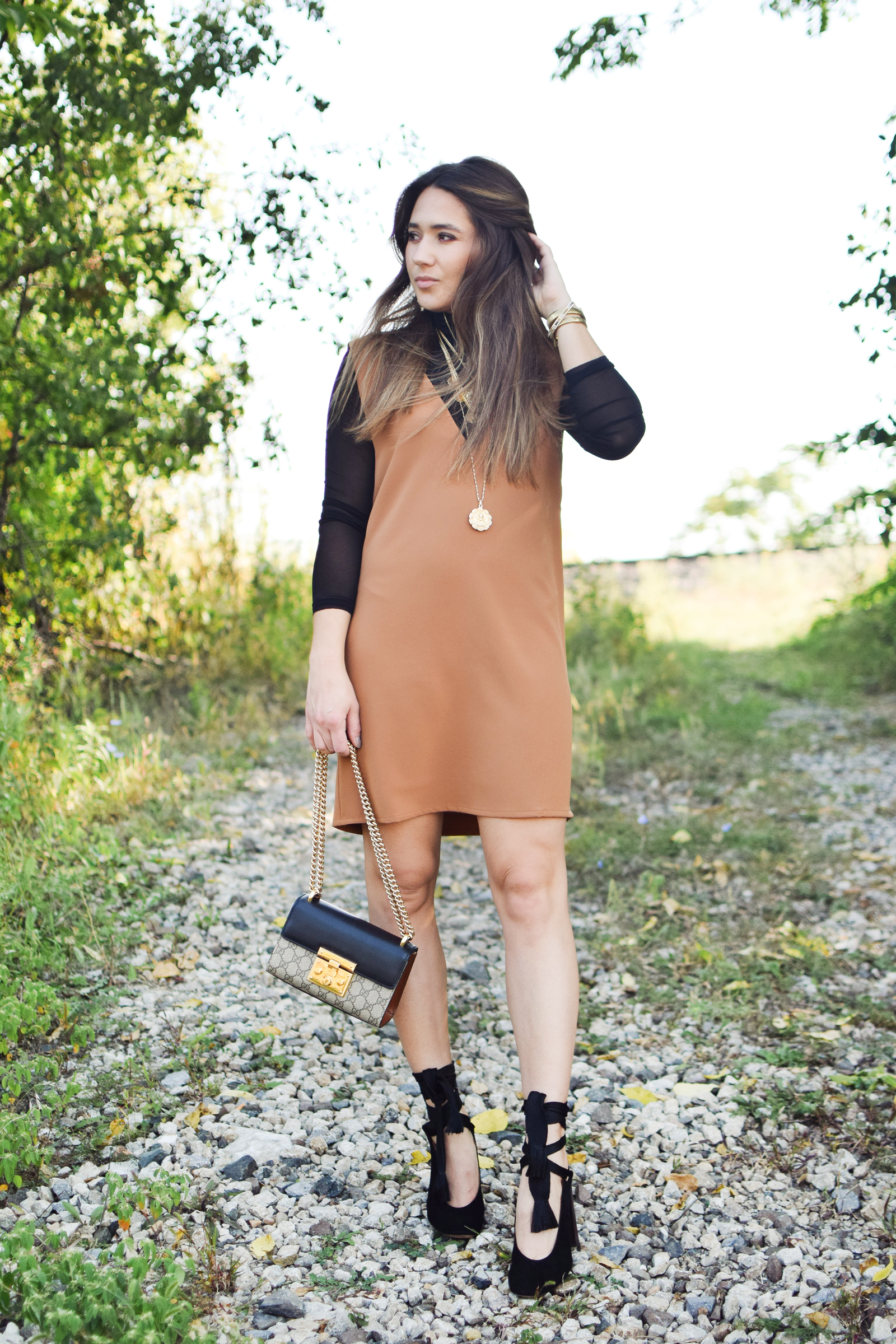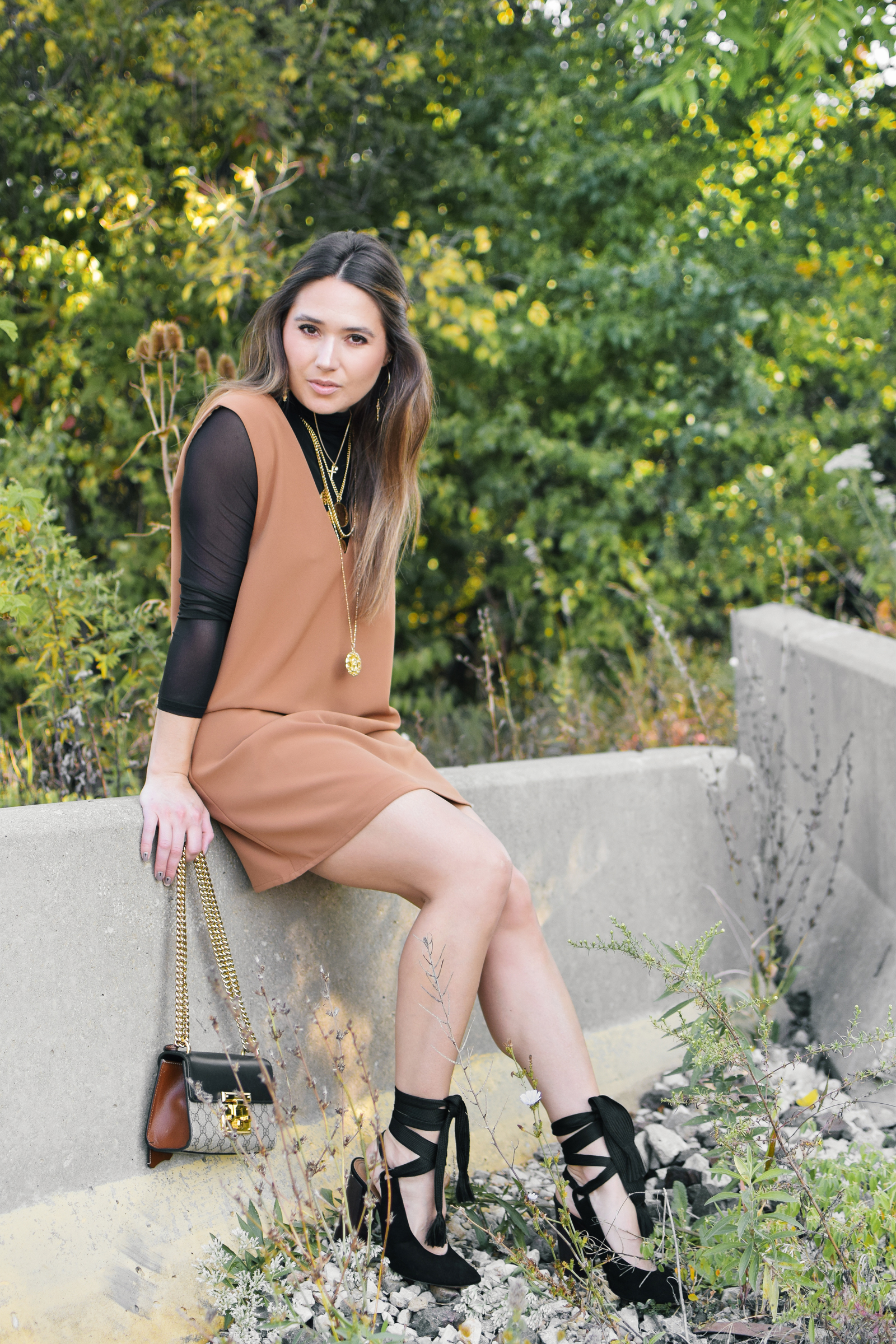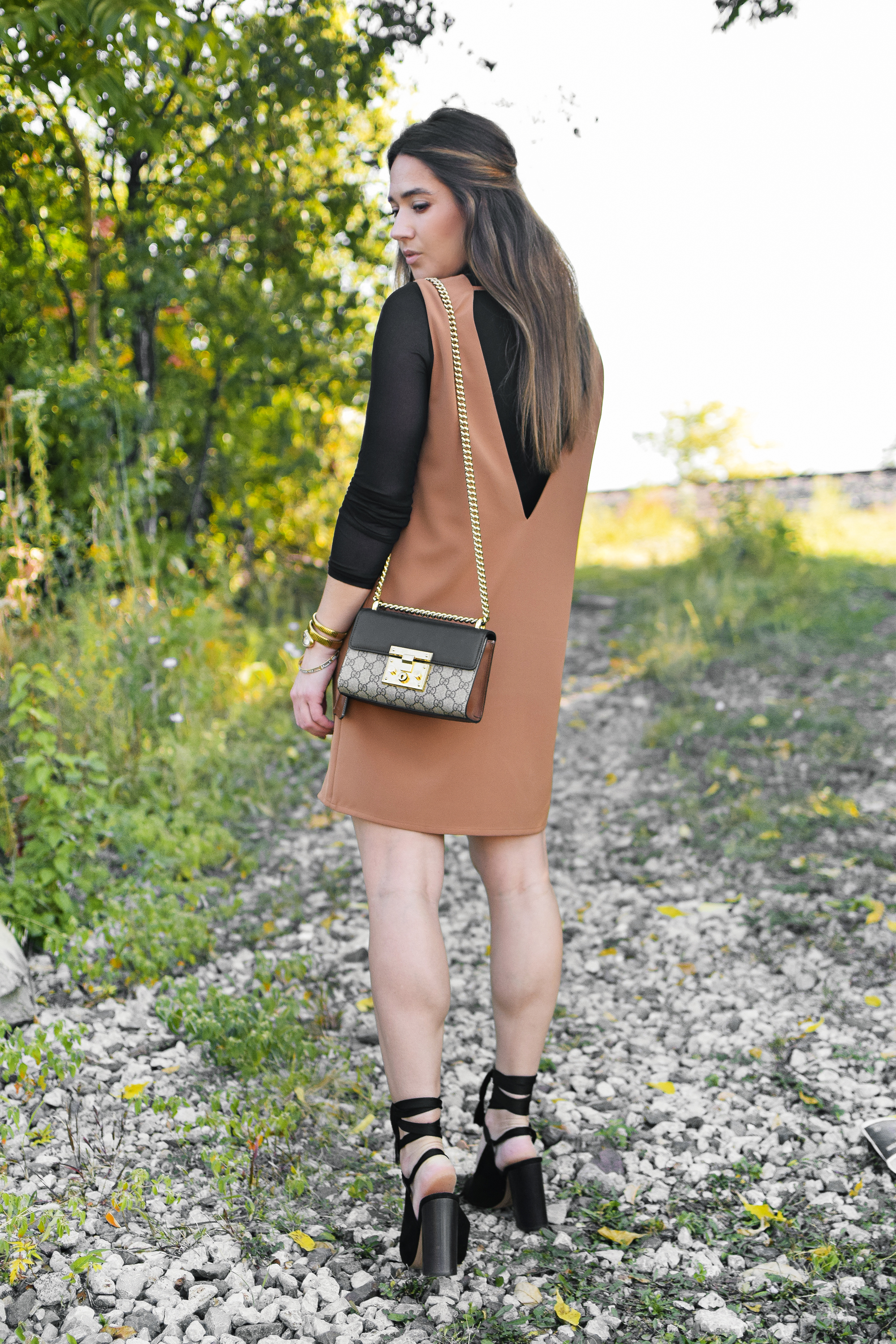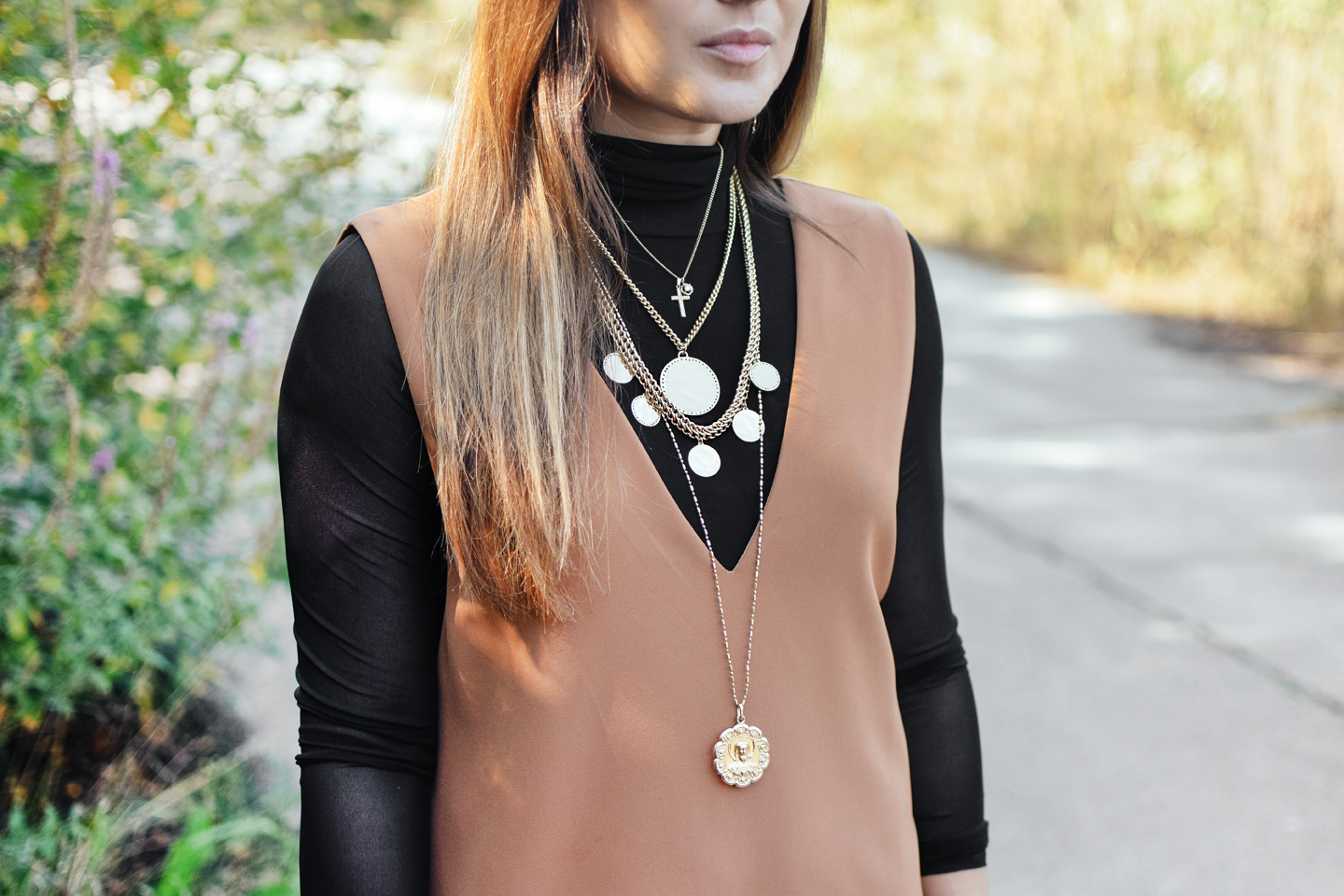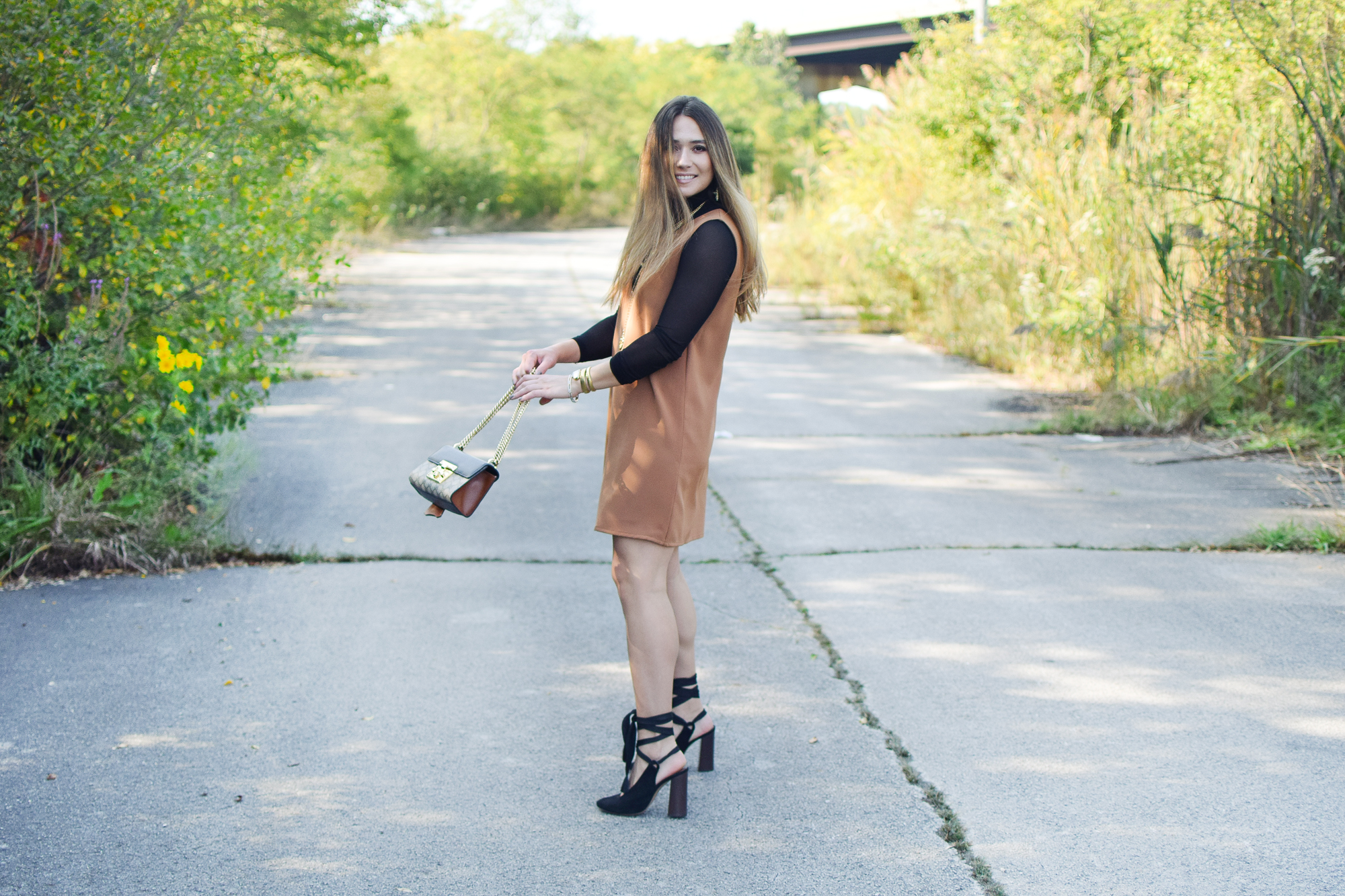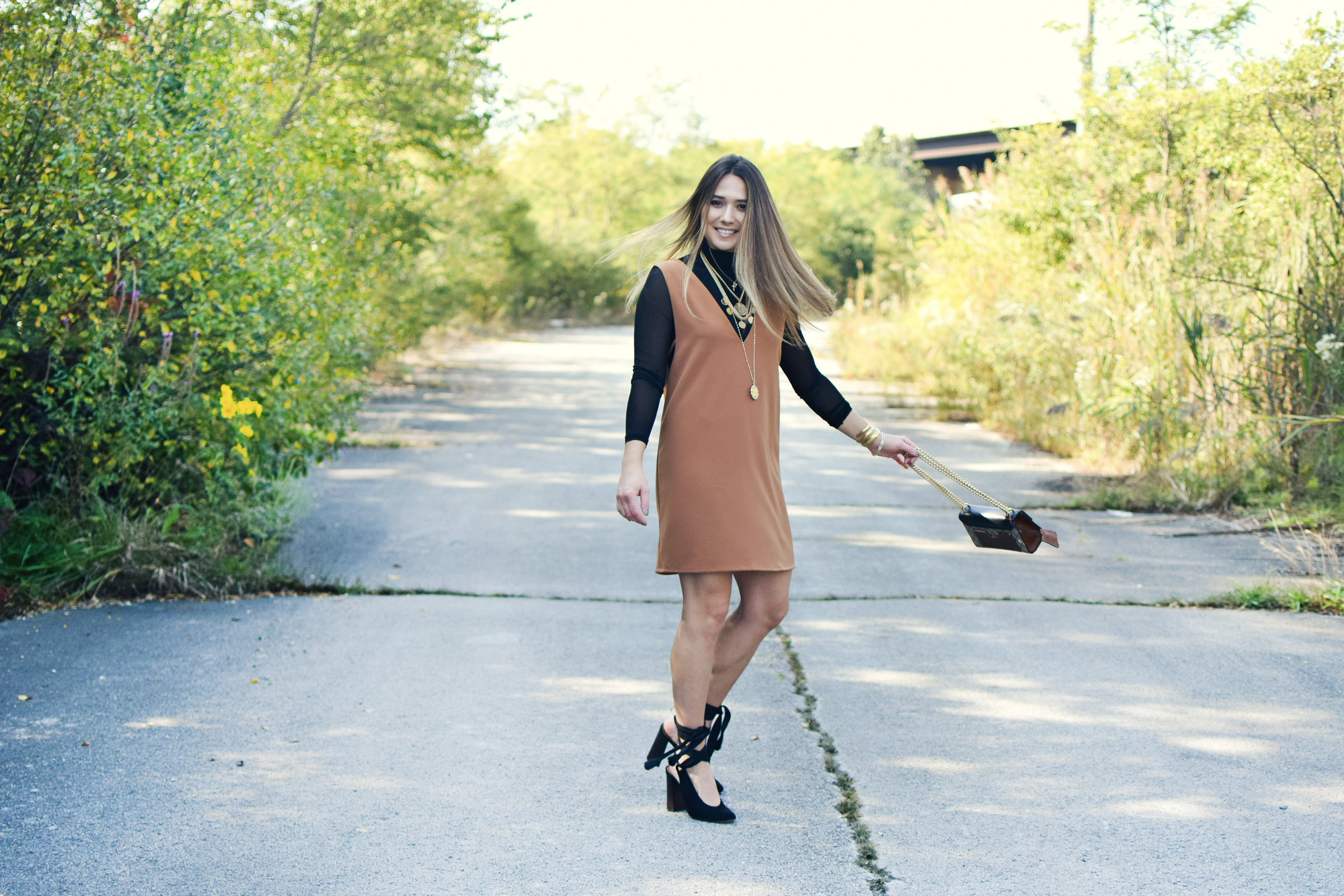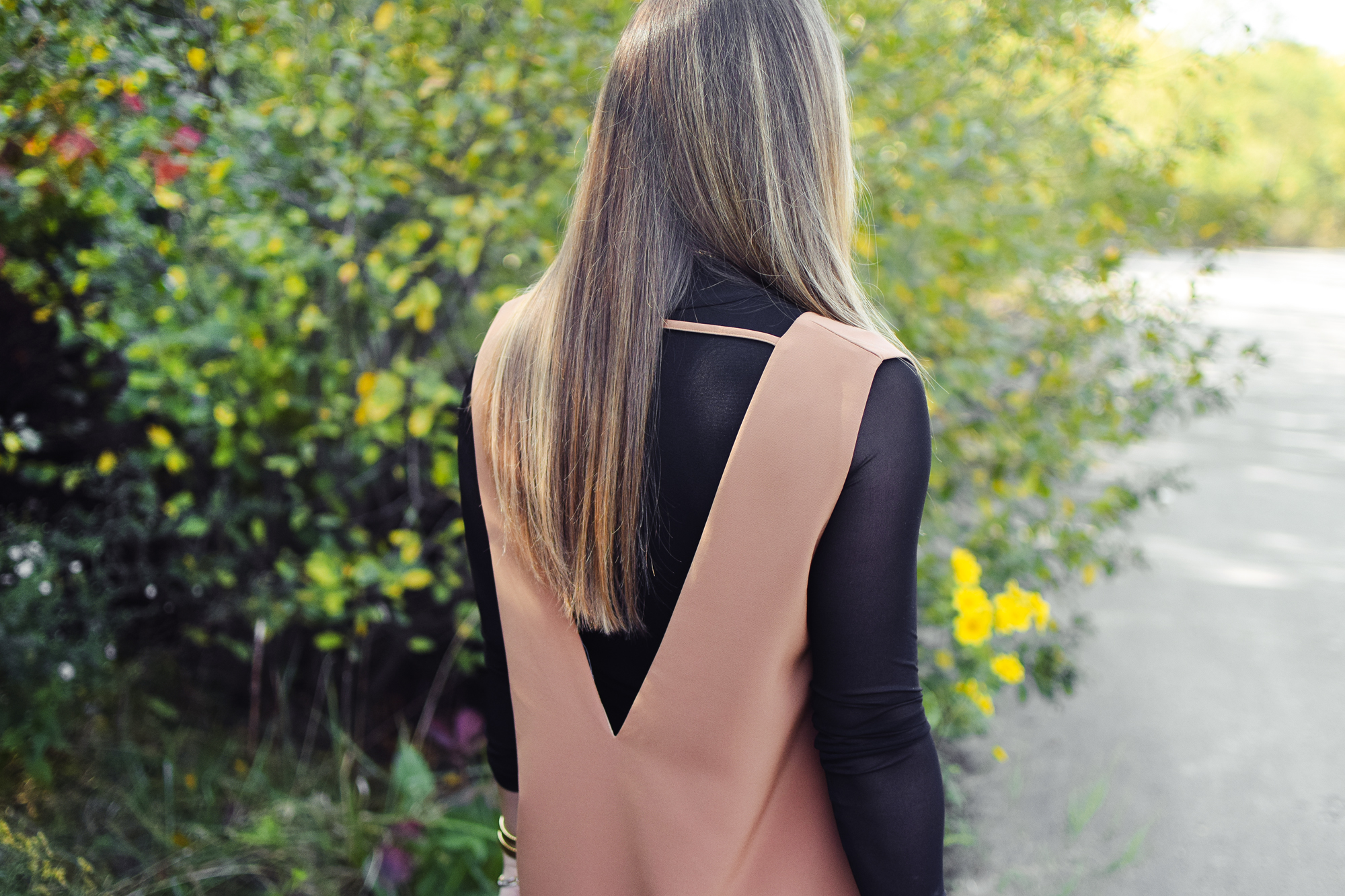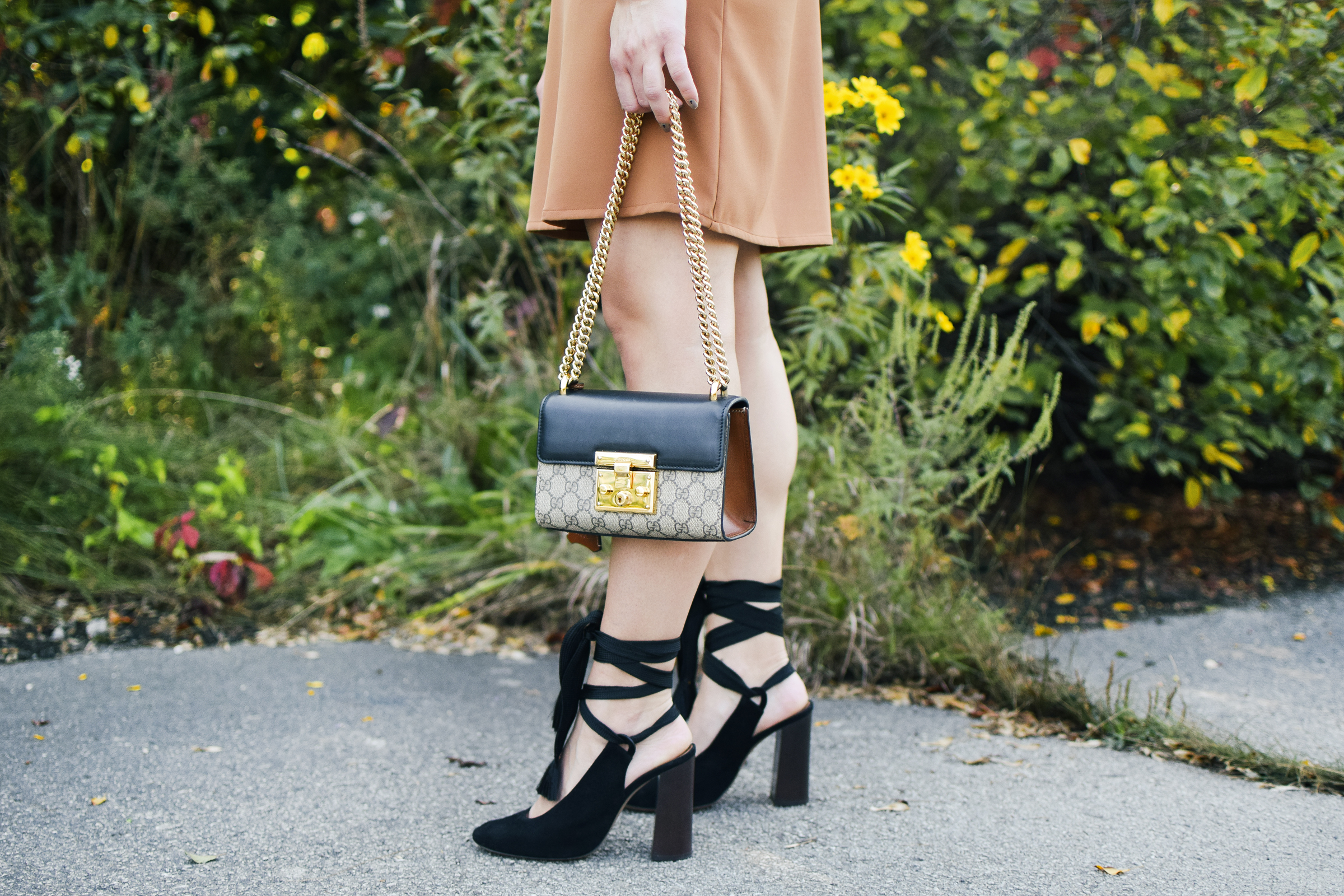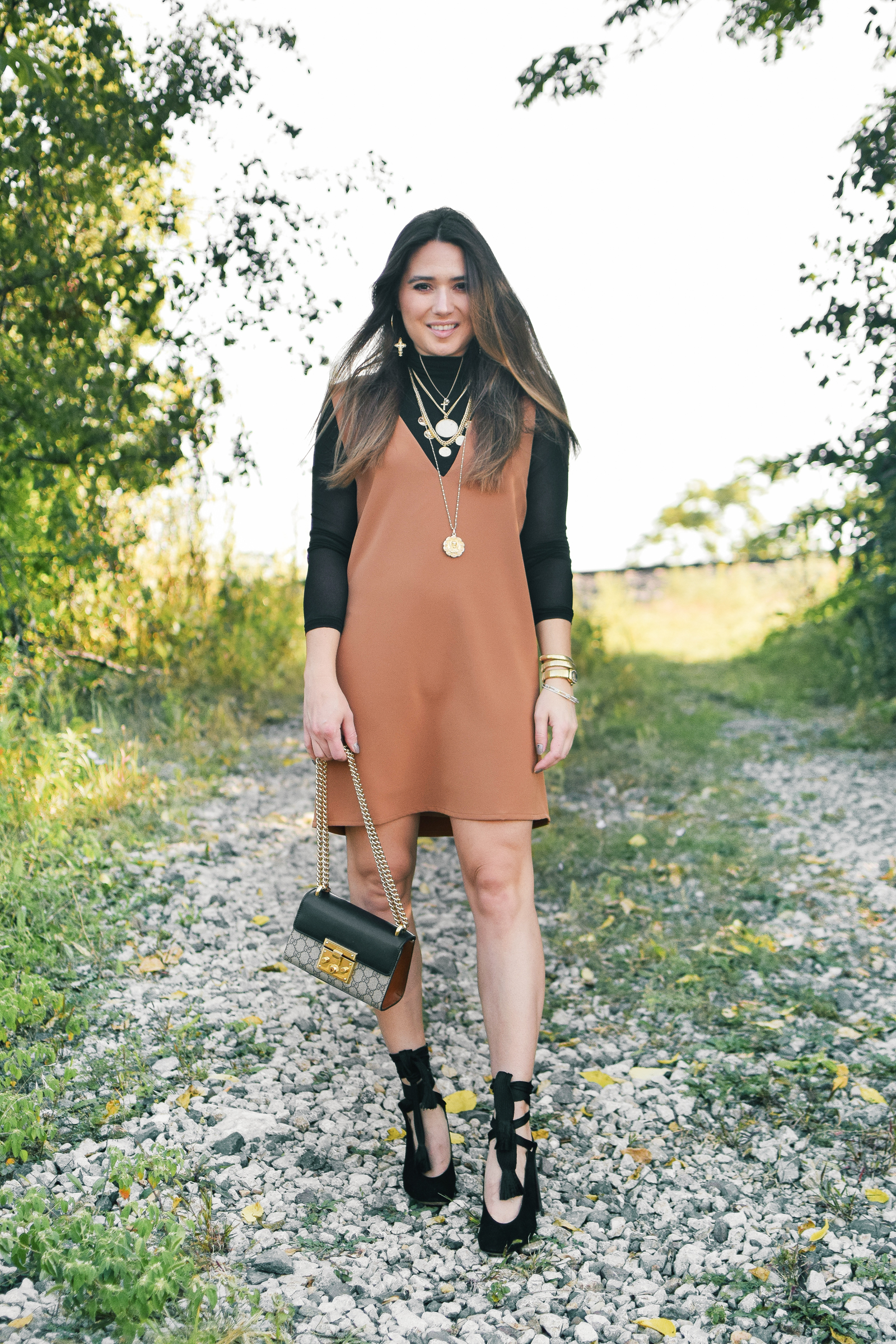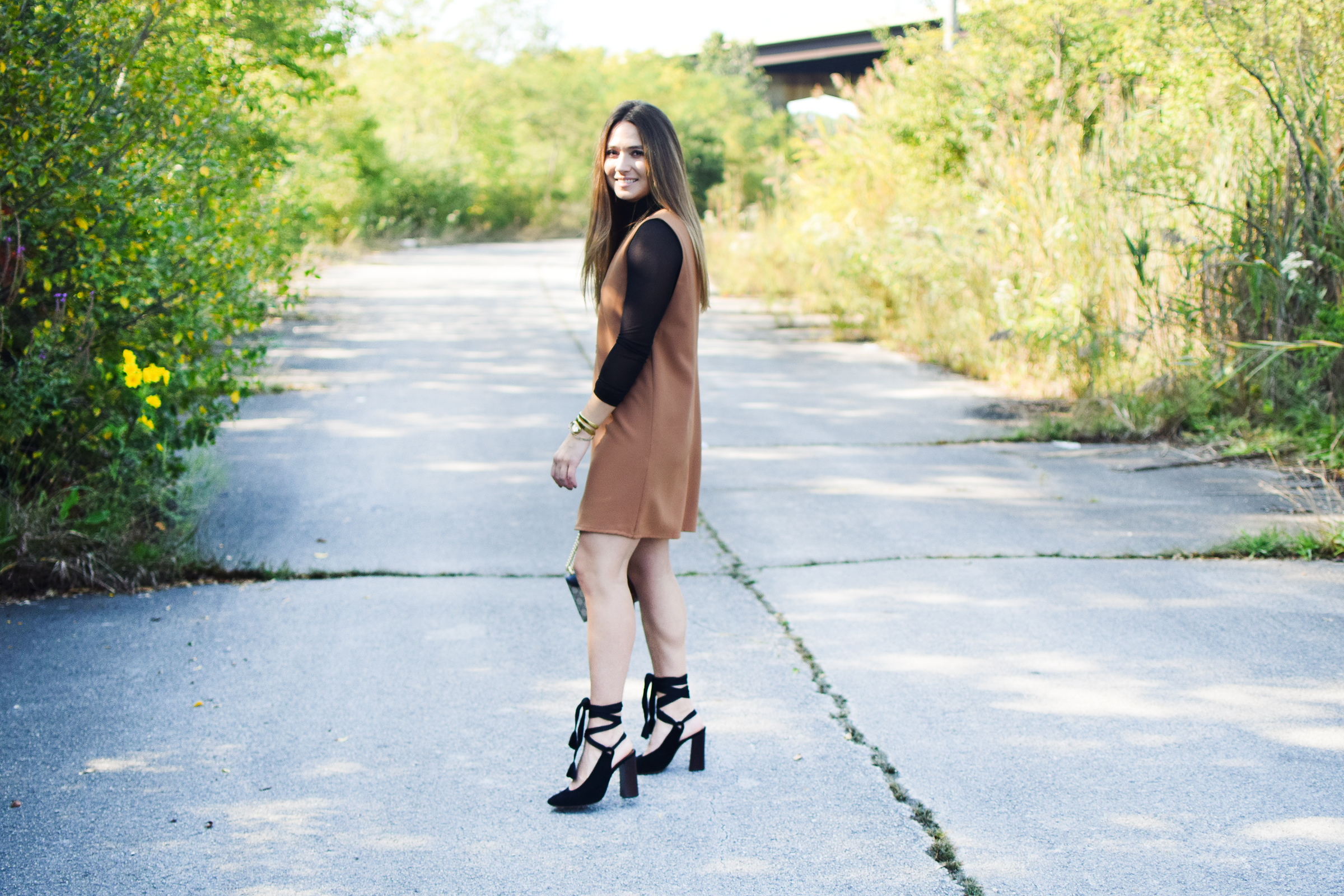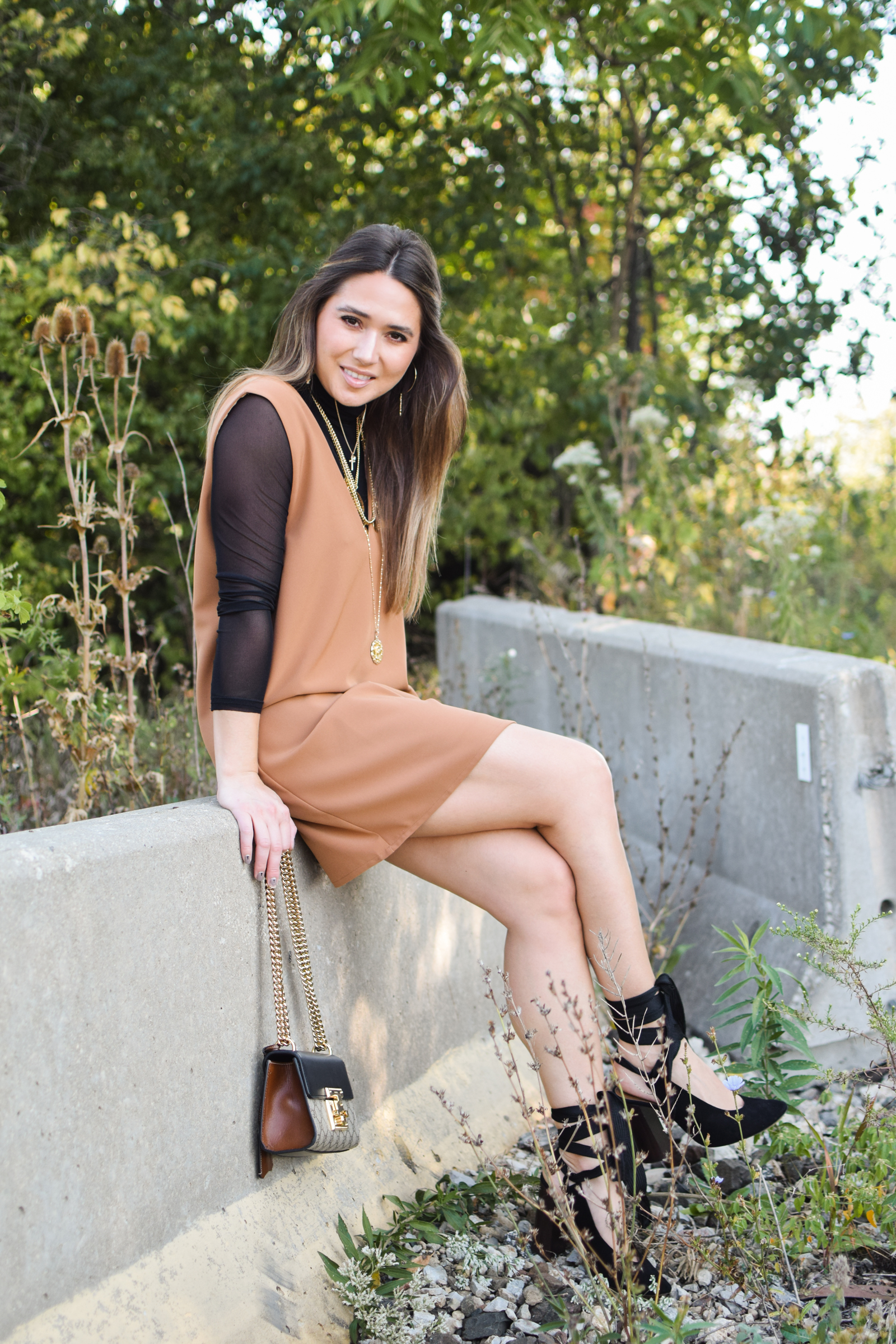 As the cooler months settle in, I can't help but want to discover new ways to transition my wardrobe from season to season. One dress I adore, this camel shift summer number; the dress so perfect for a night out with friends while simultaneously goes straight to work wear for next day. (Did I just say that out loud?) Nonchalantly typed so, yes. Guilty of having that perfect outfit for after work events and oh so badly wanting to prolong the wear, I'll casually pair it next day with fun flats. Day to night, or in my case, night to day. It works. It works. It always works!
So now, it's how can I continue to build this piece into my autumn wardrobe routine?! Layer a black bodysuit under it or leather bomber over it. And when it's rather real chill, add both!
Cue applause for a subtle mission accomplished on my part.
Shop my look here!
dress
bodysuit
heels similar here
purse
earrings