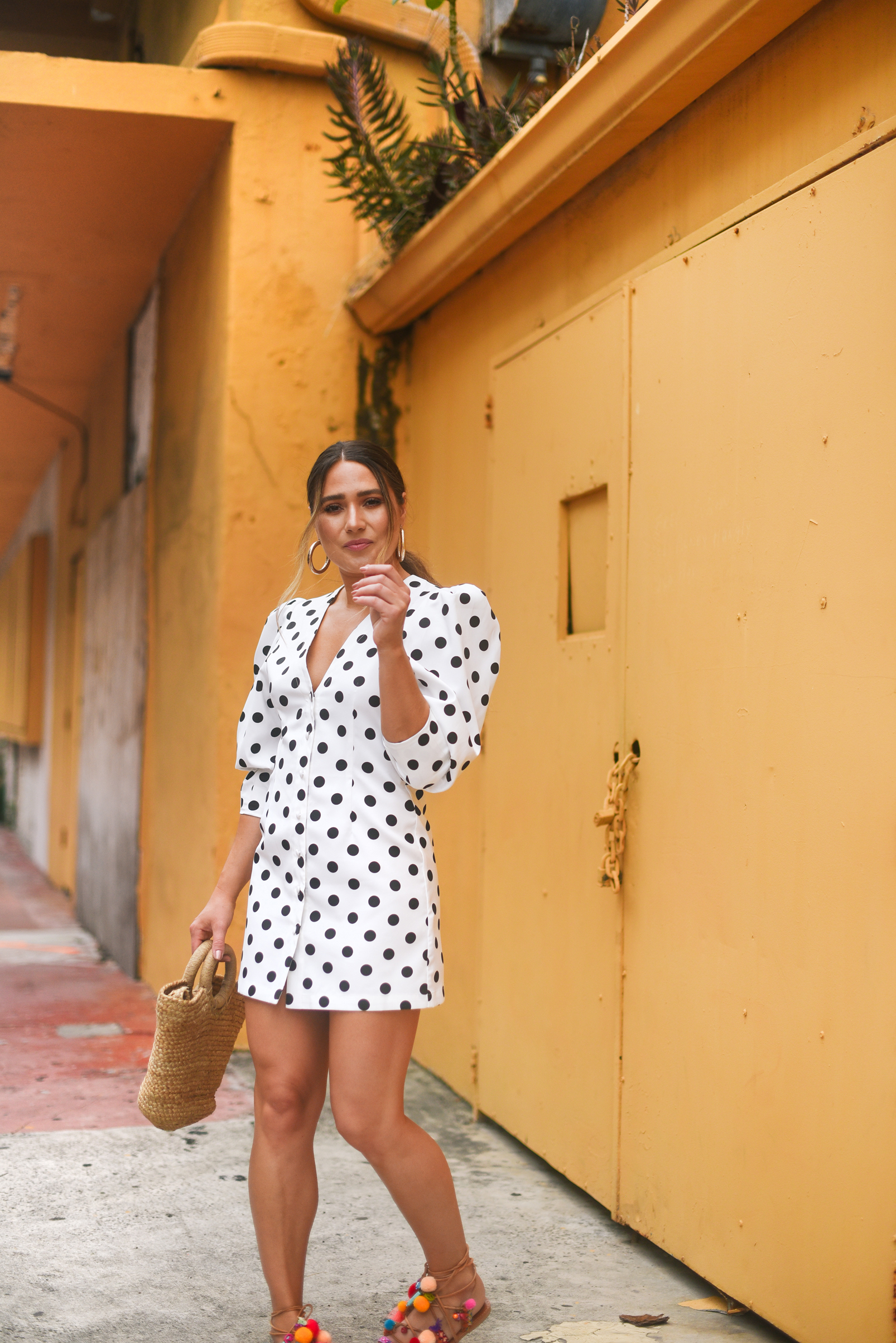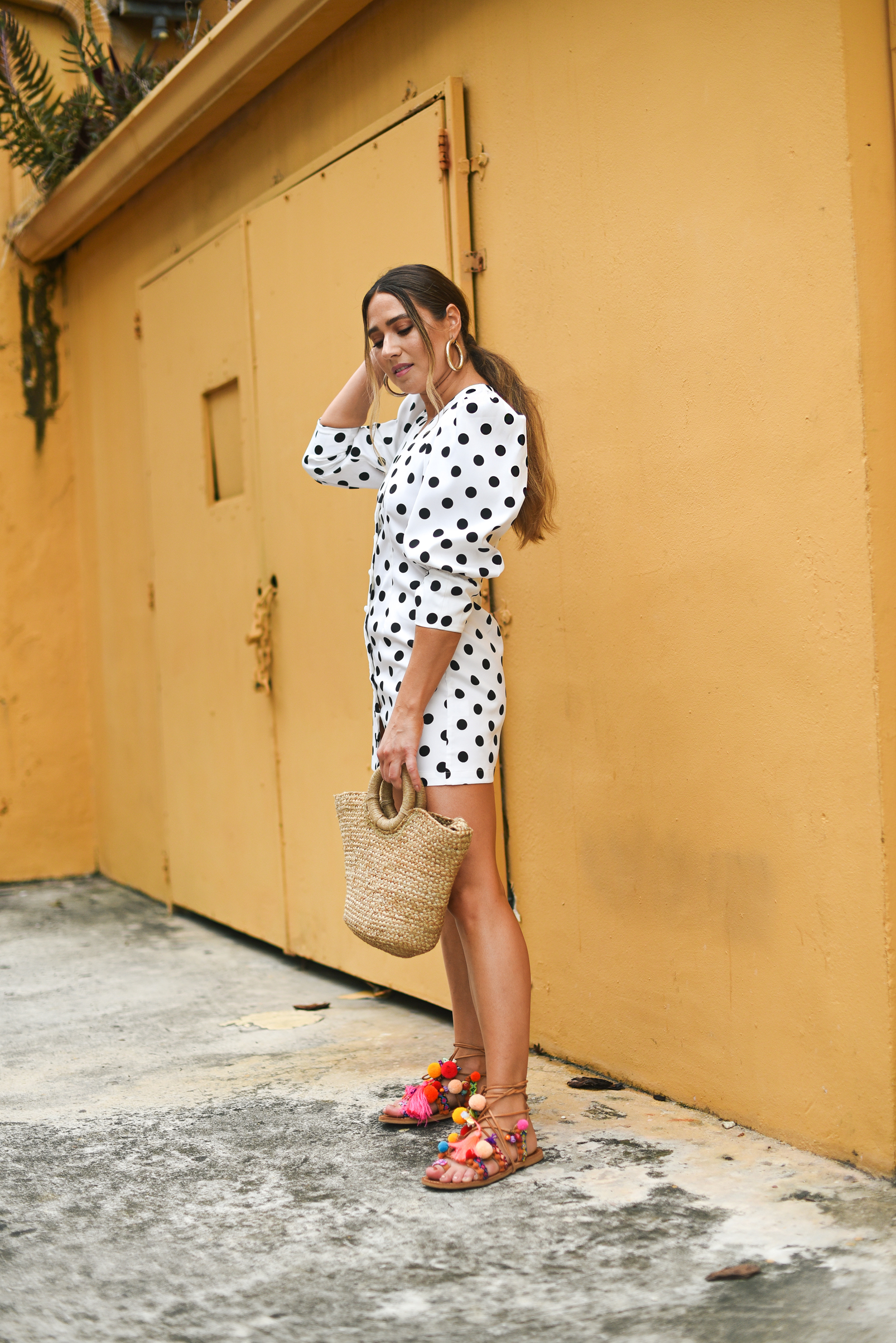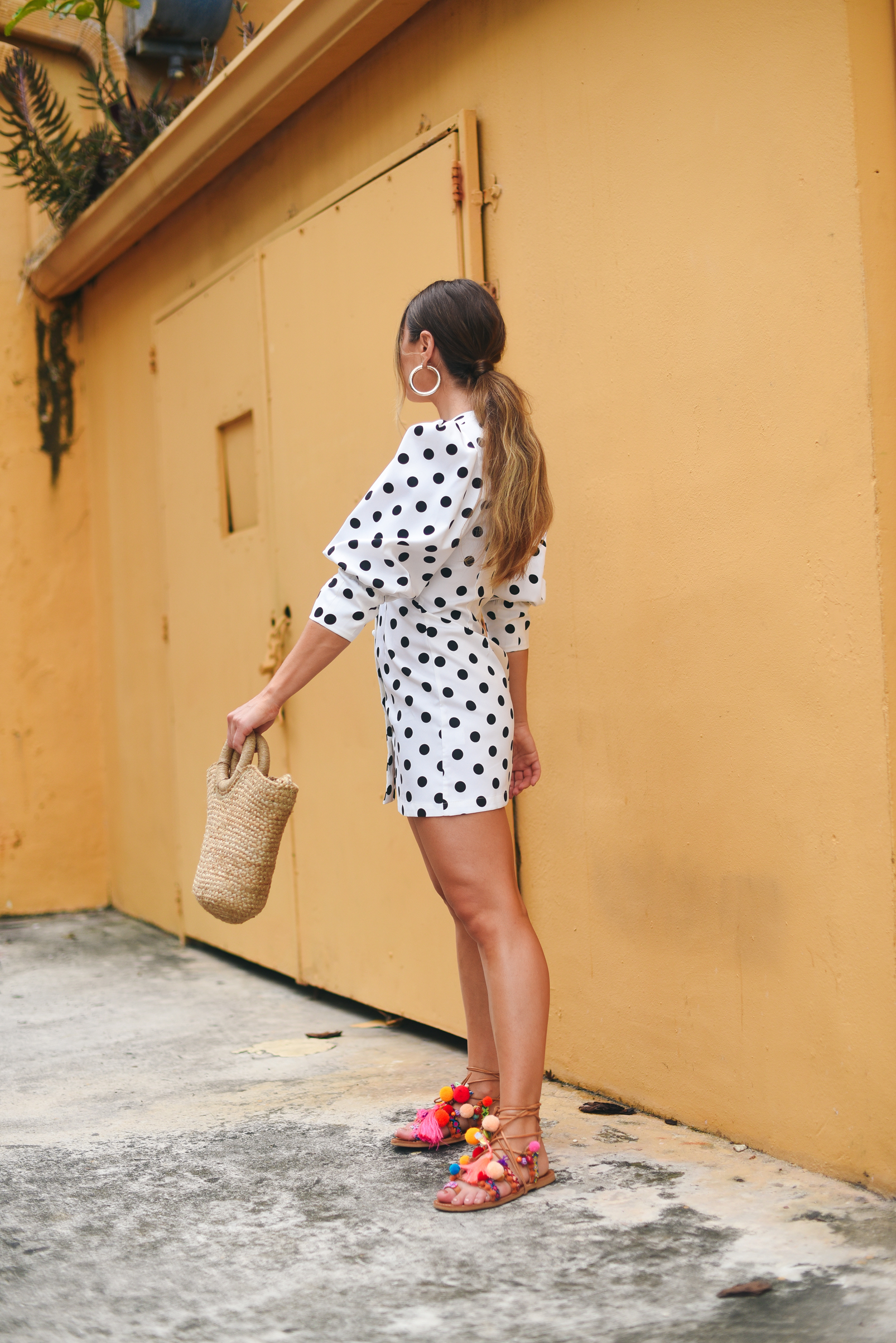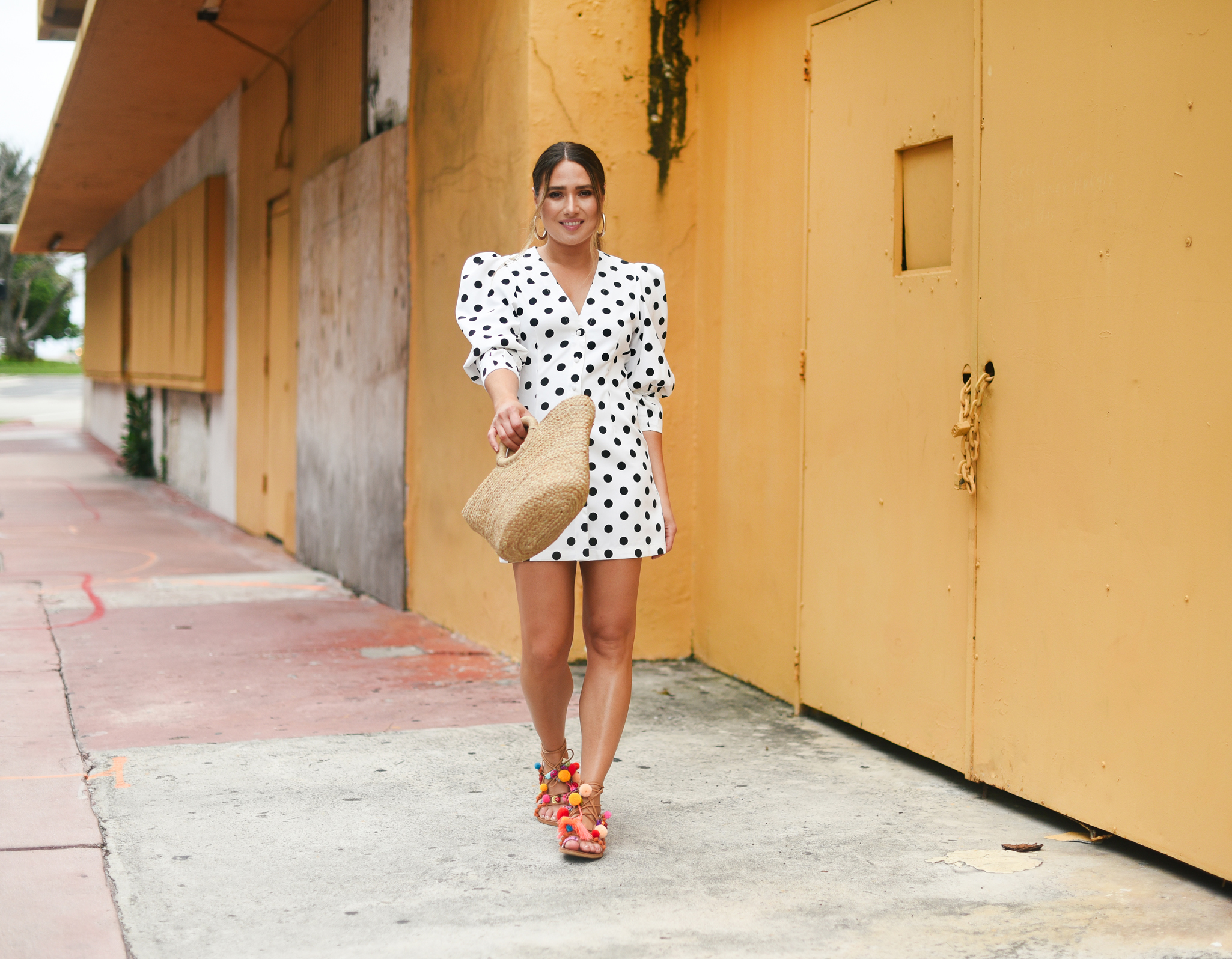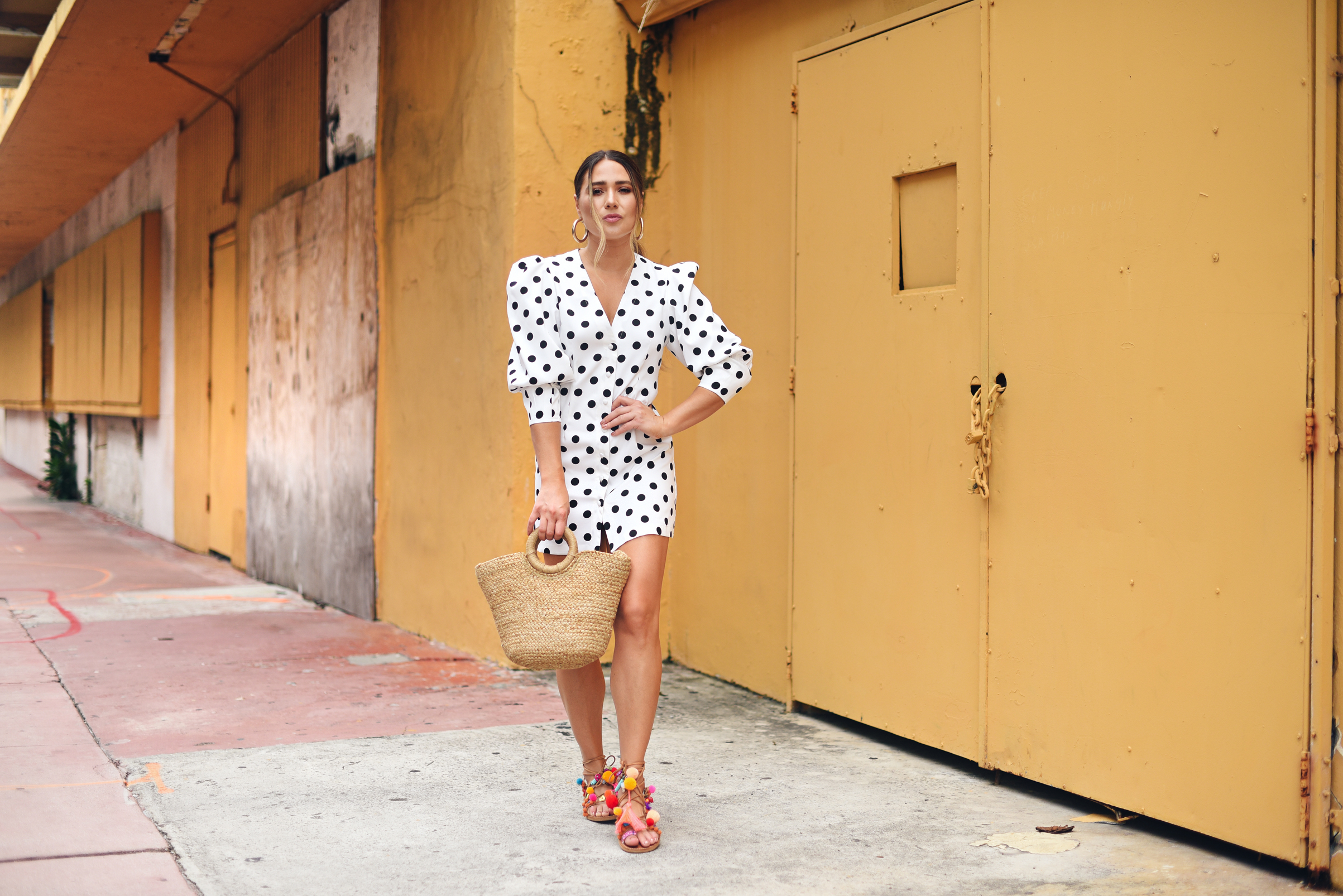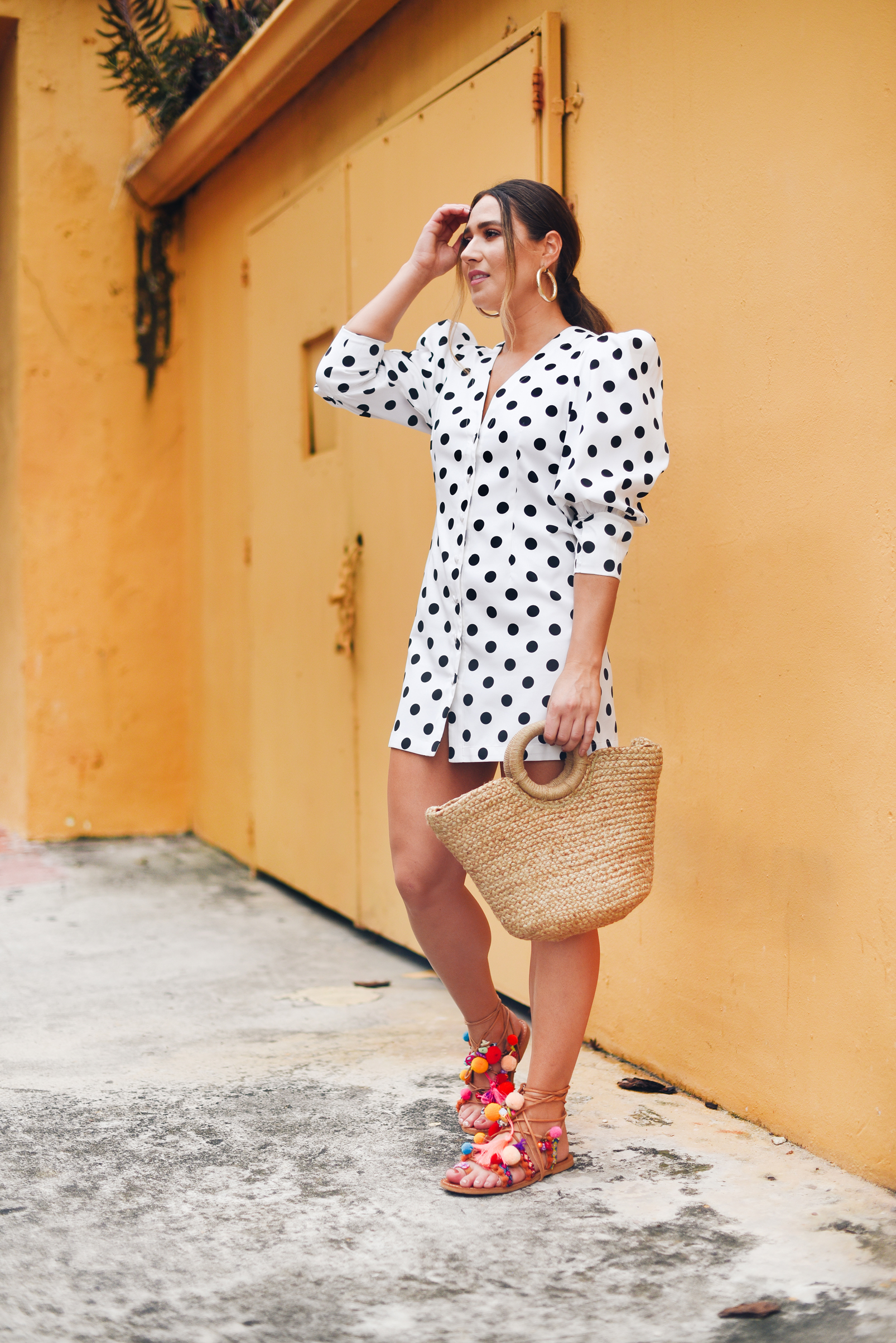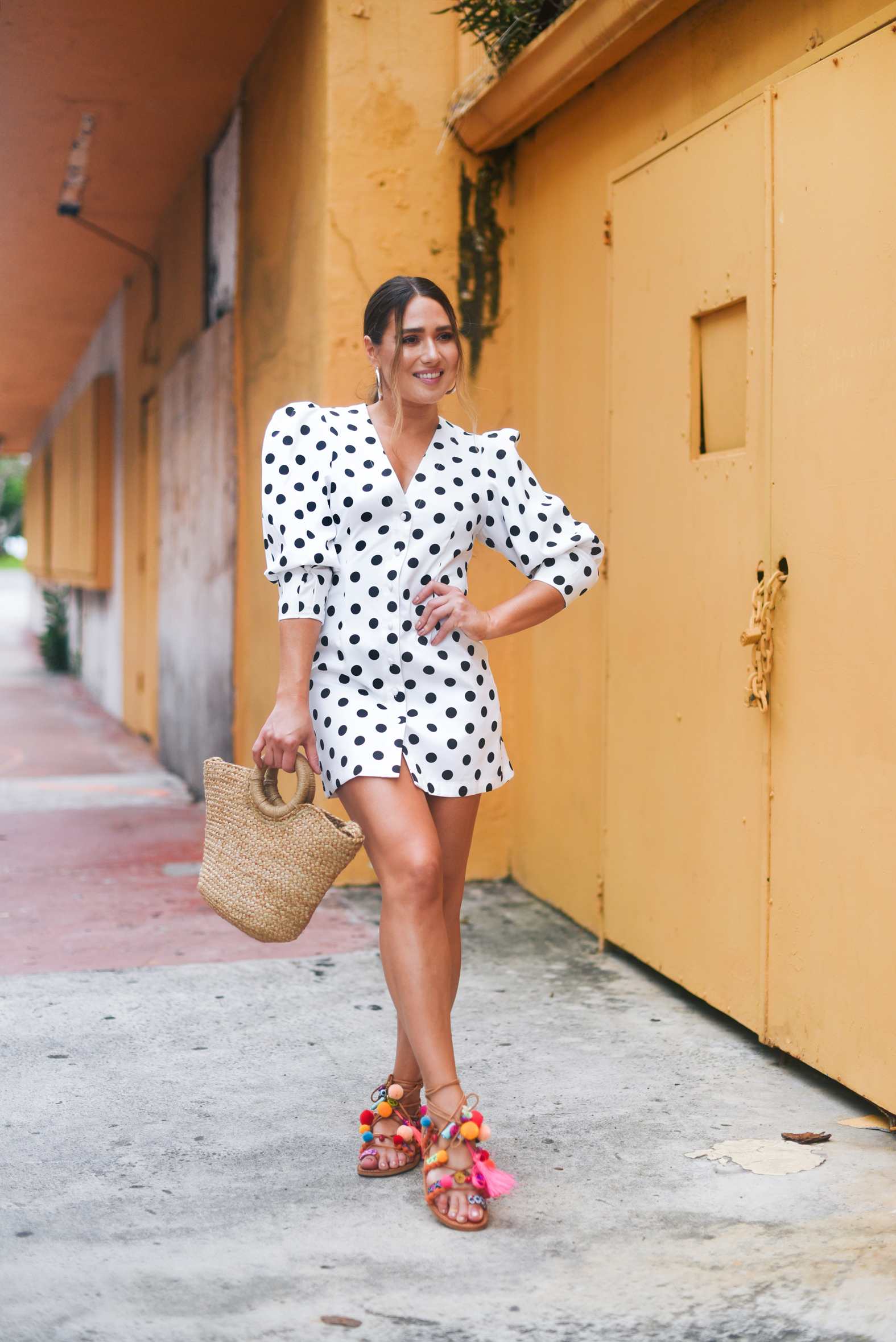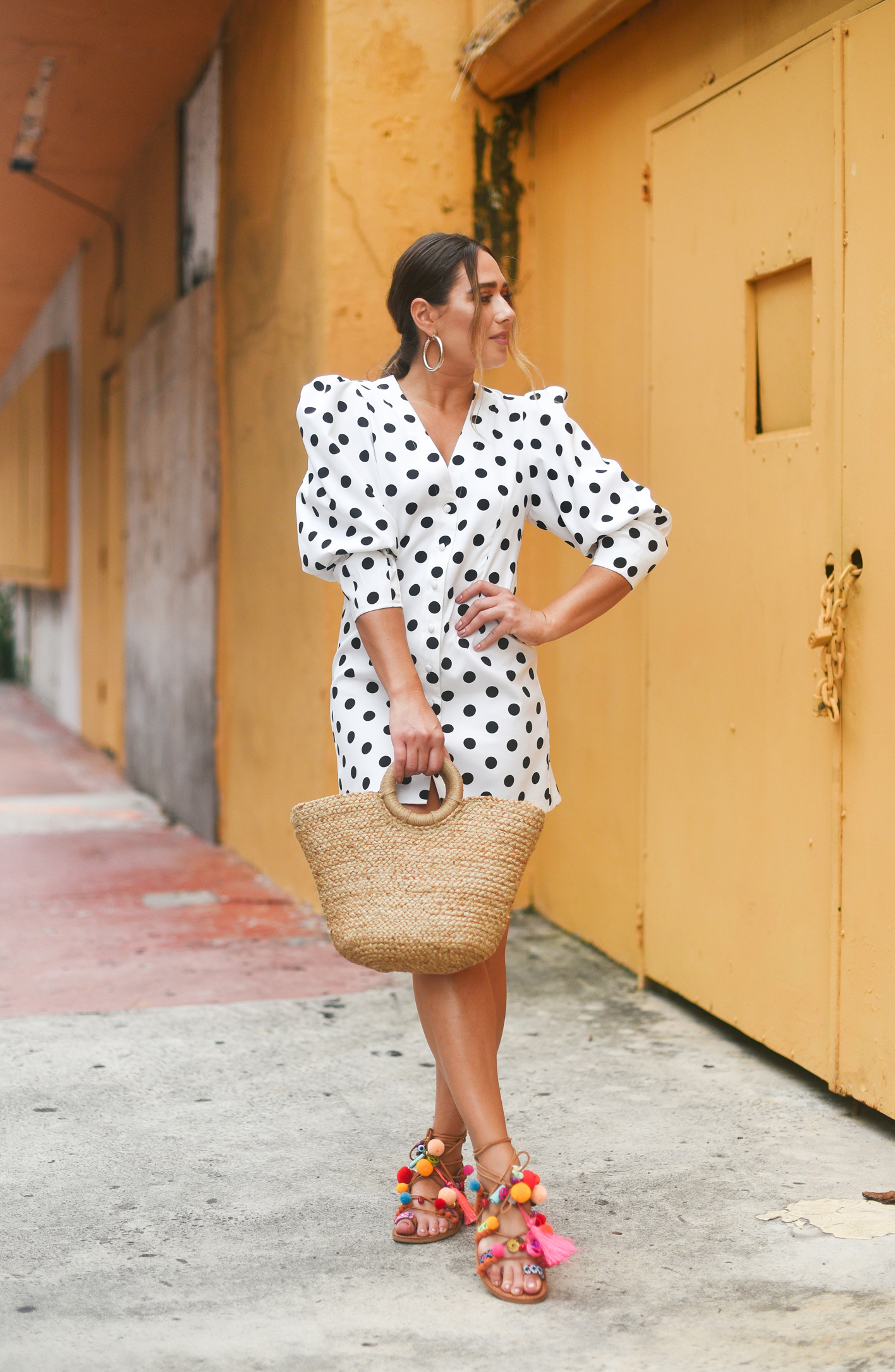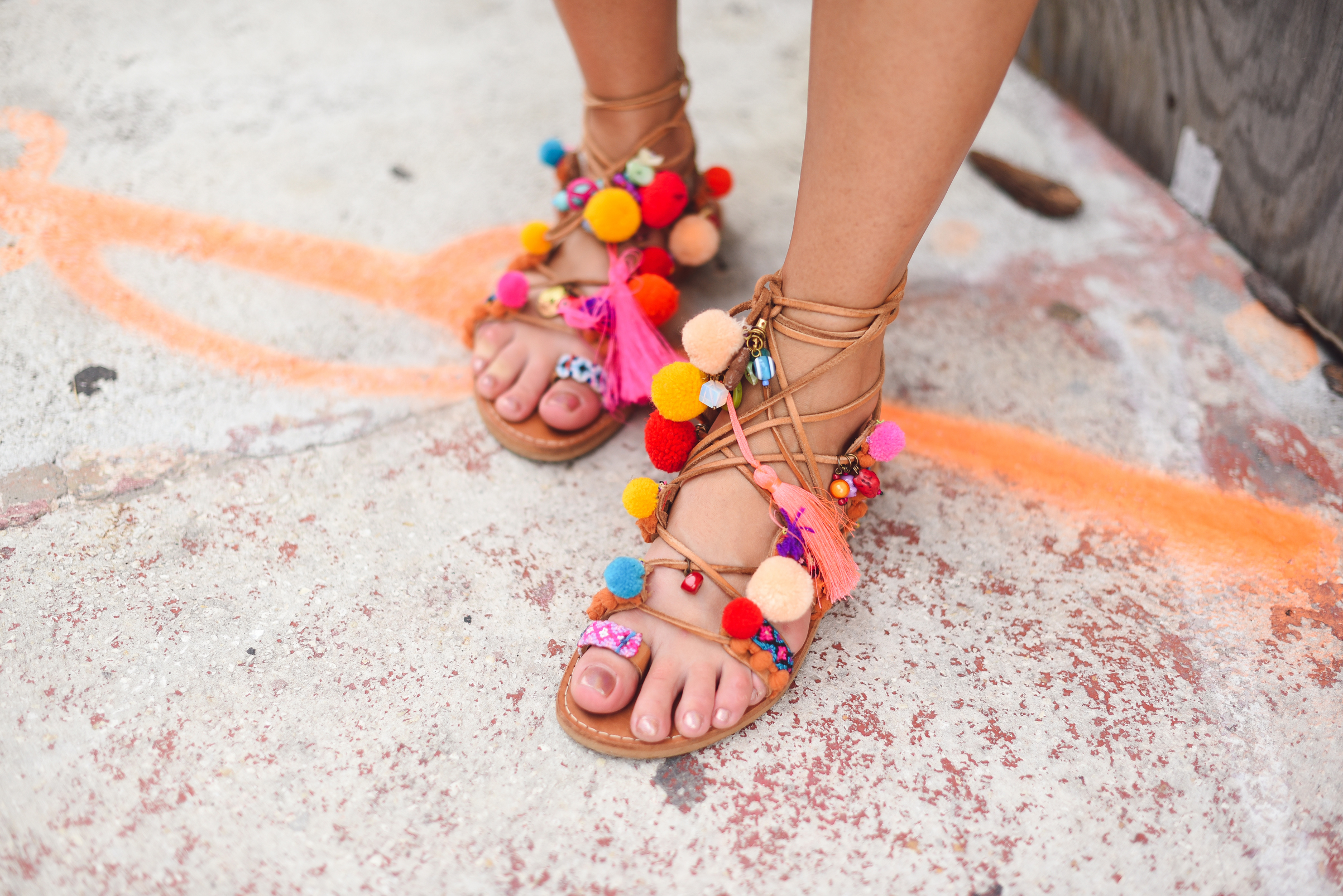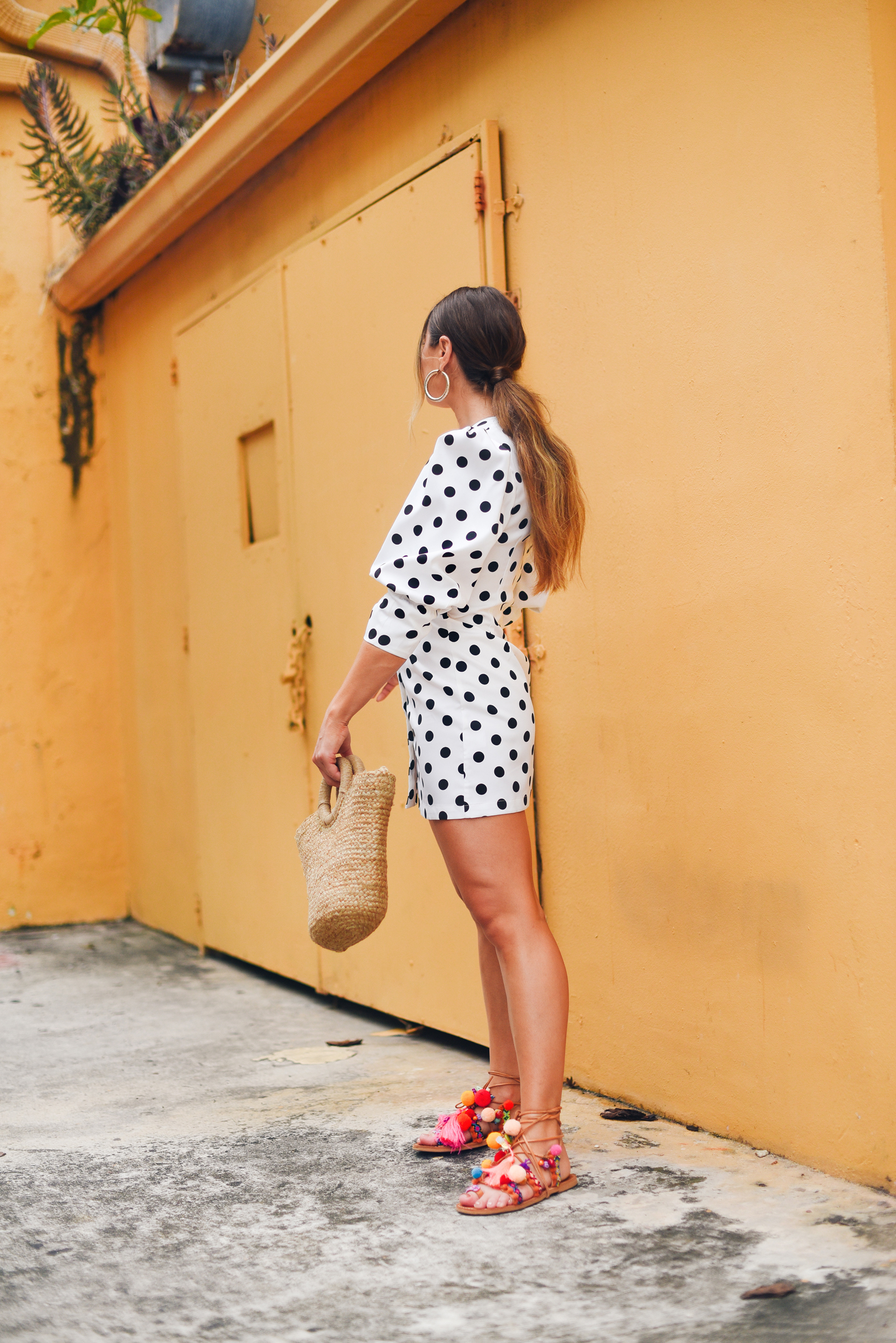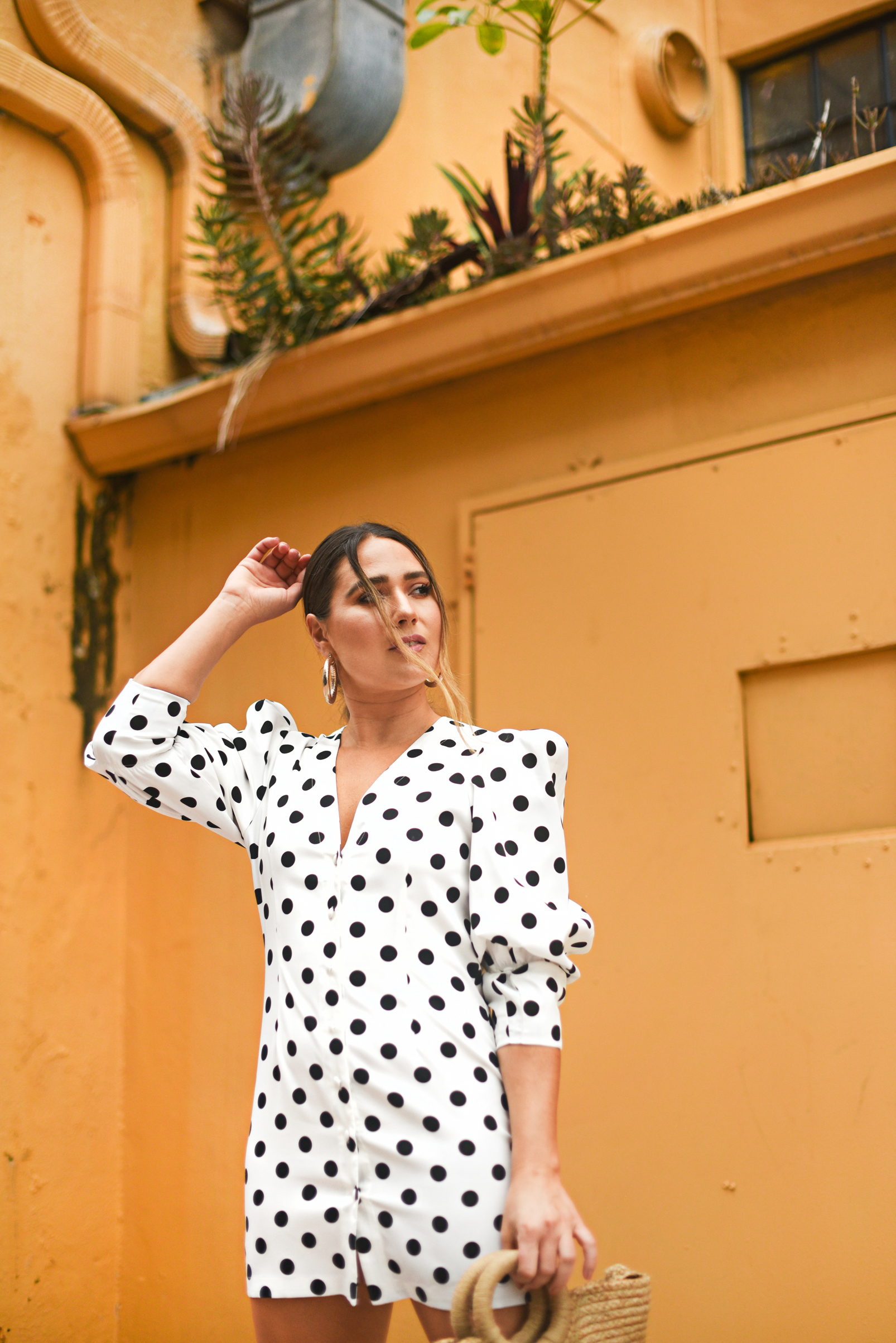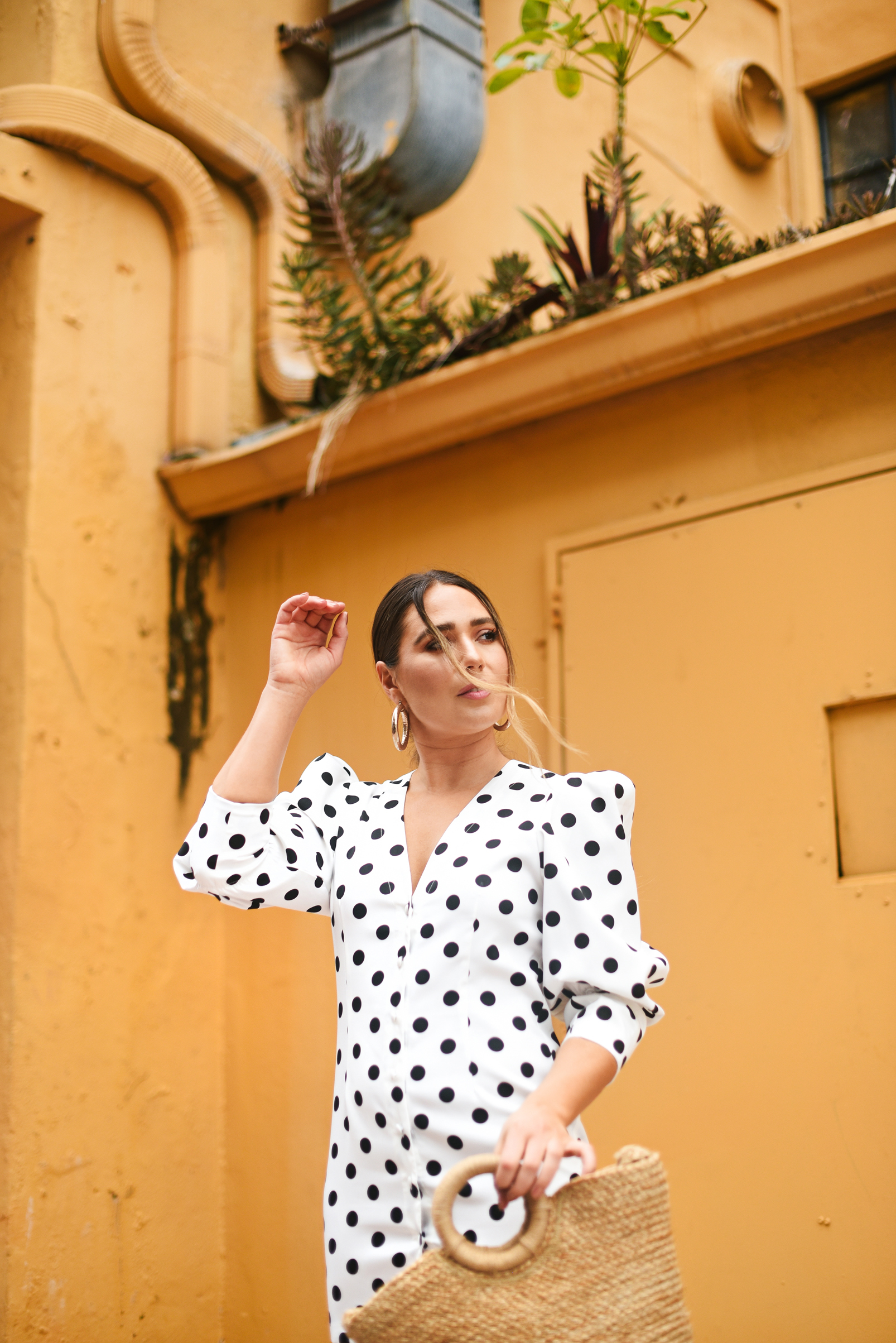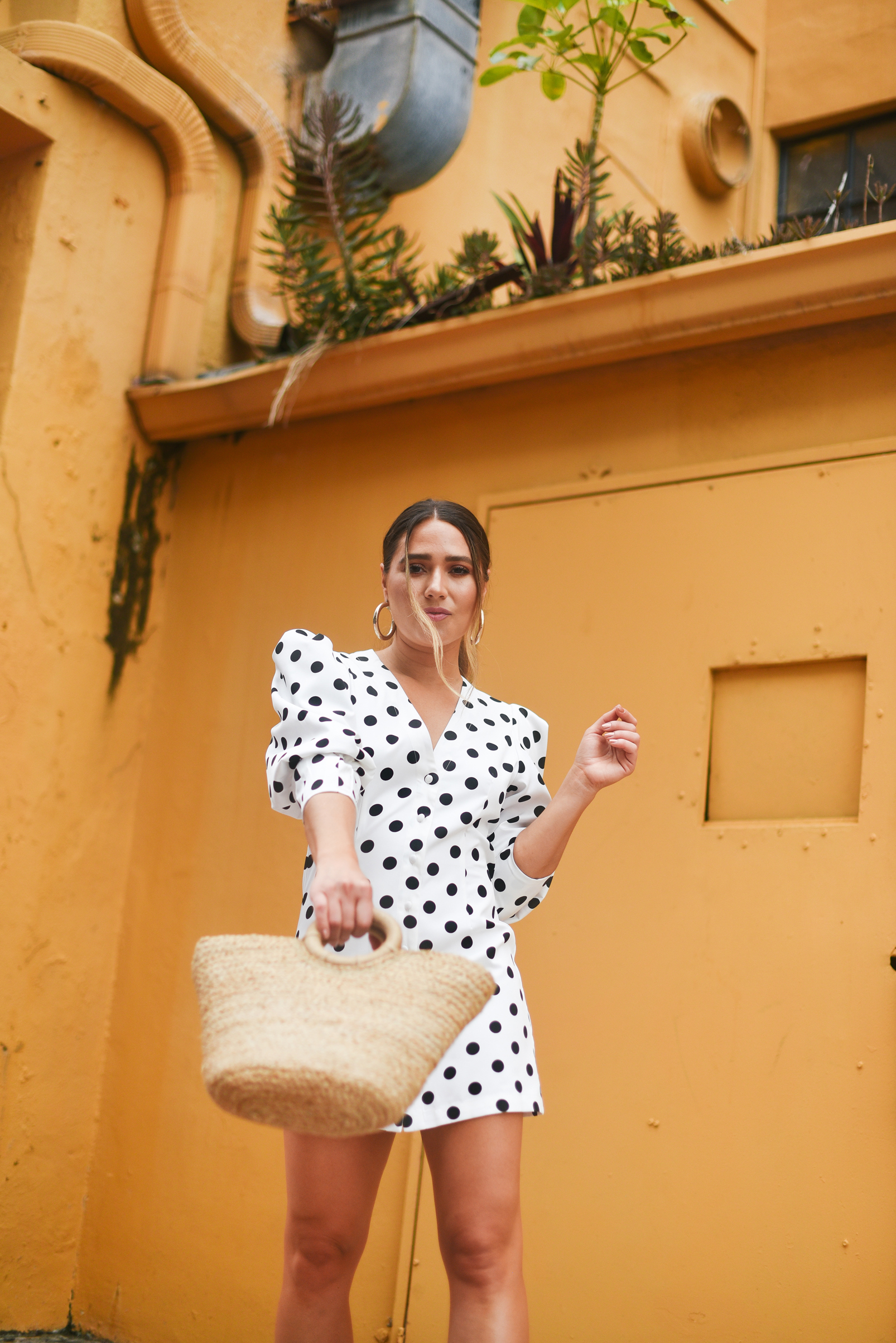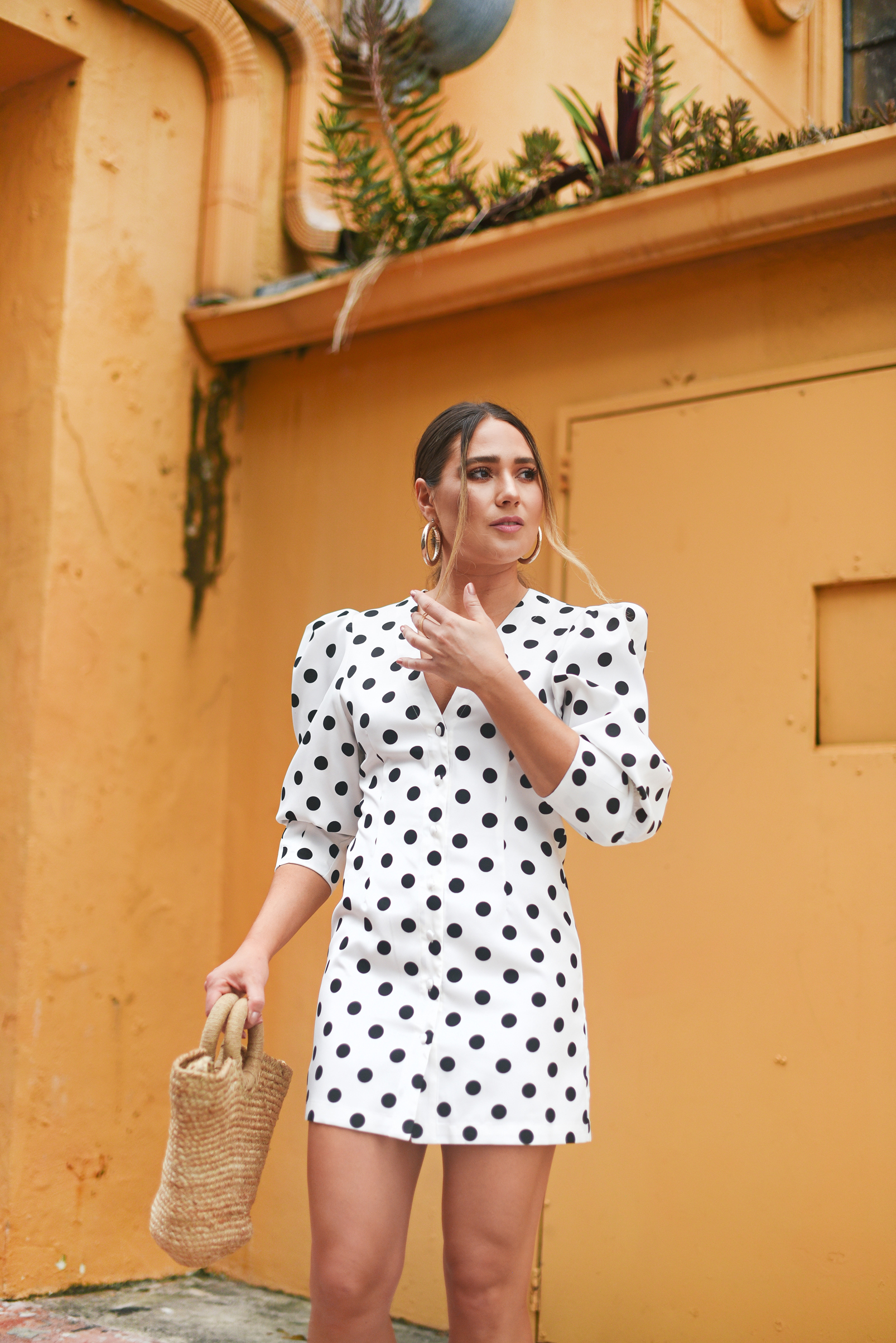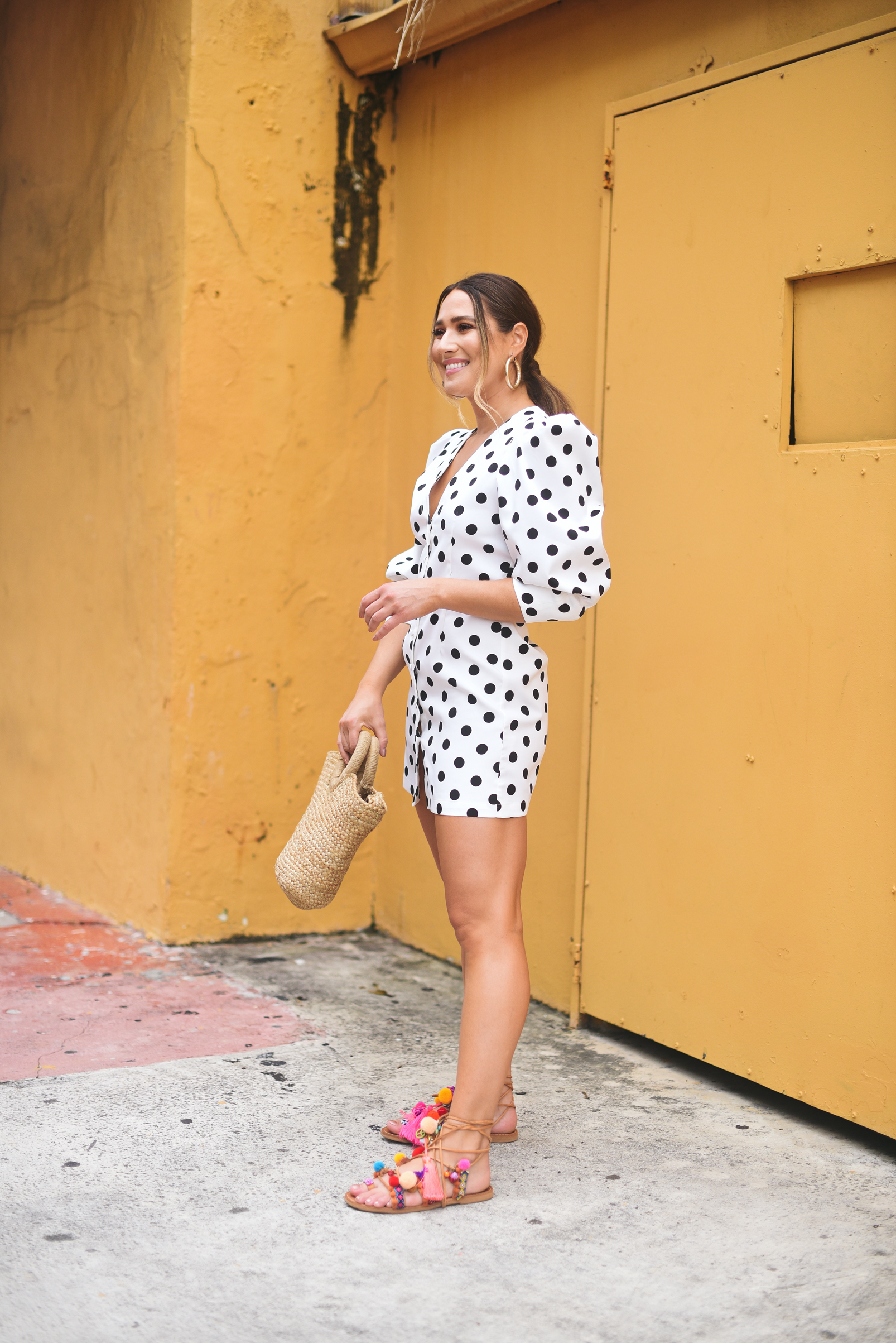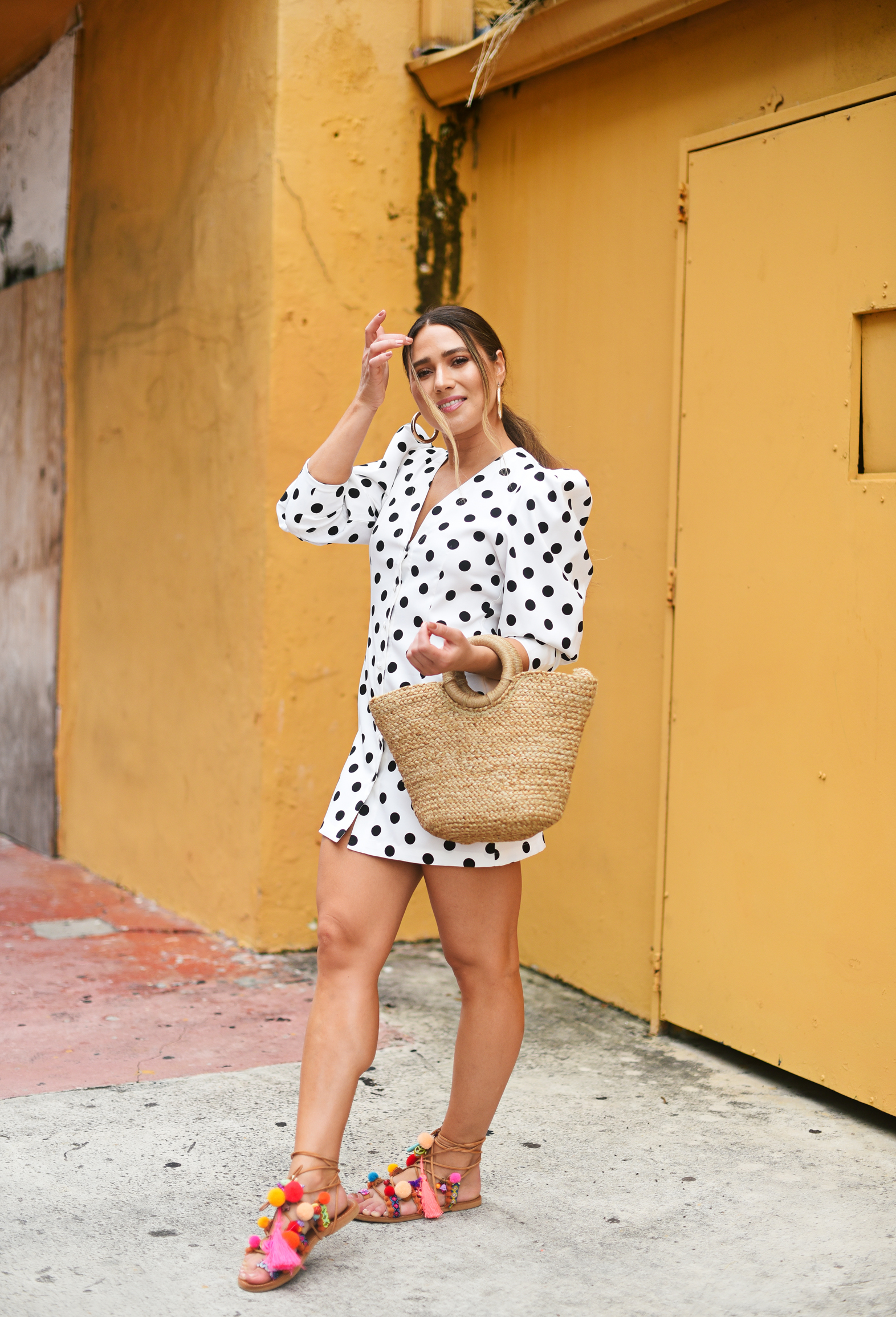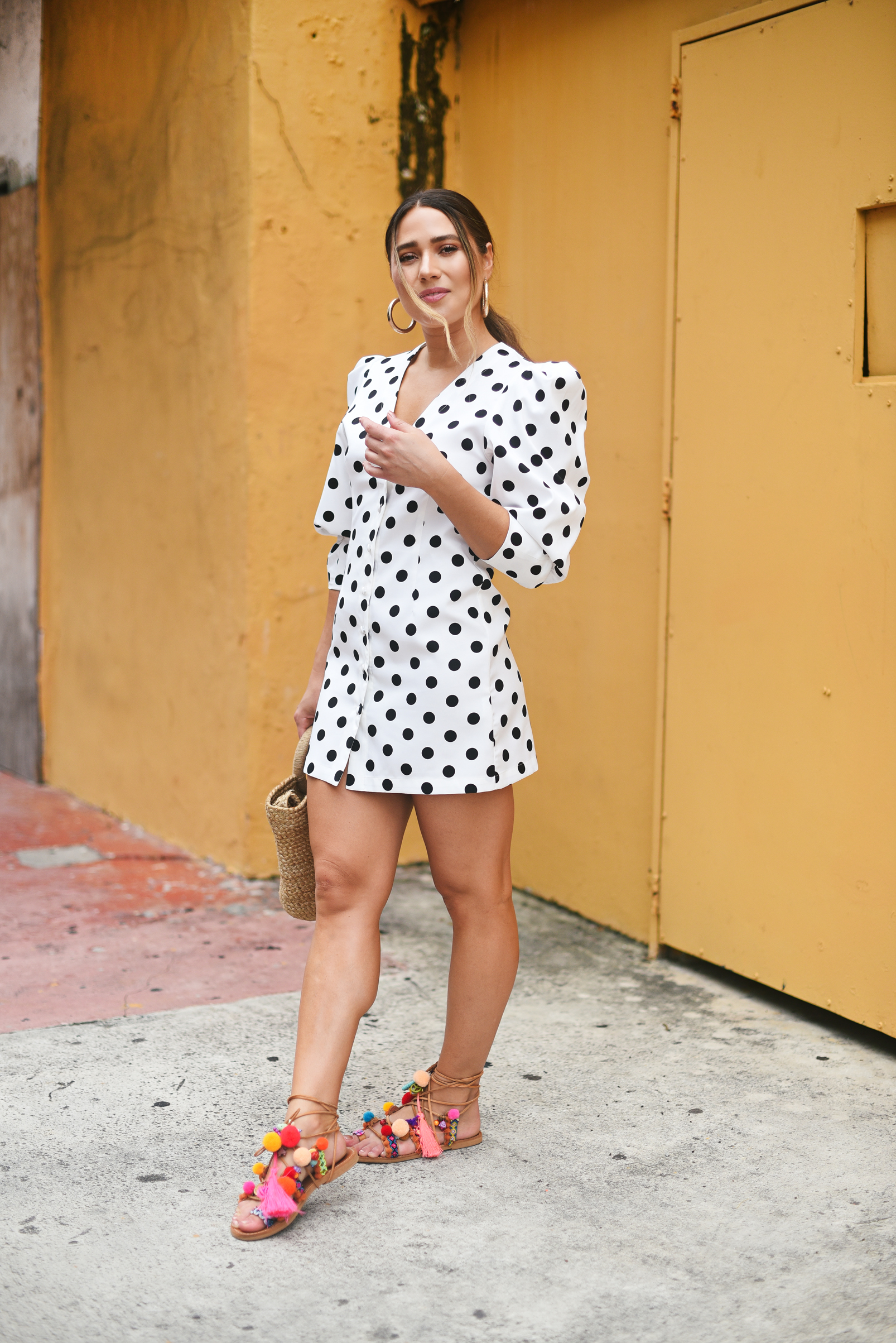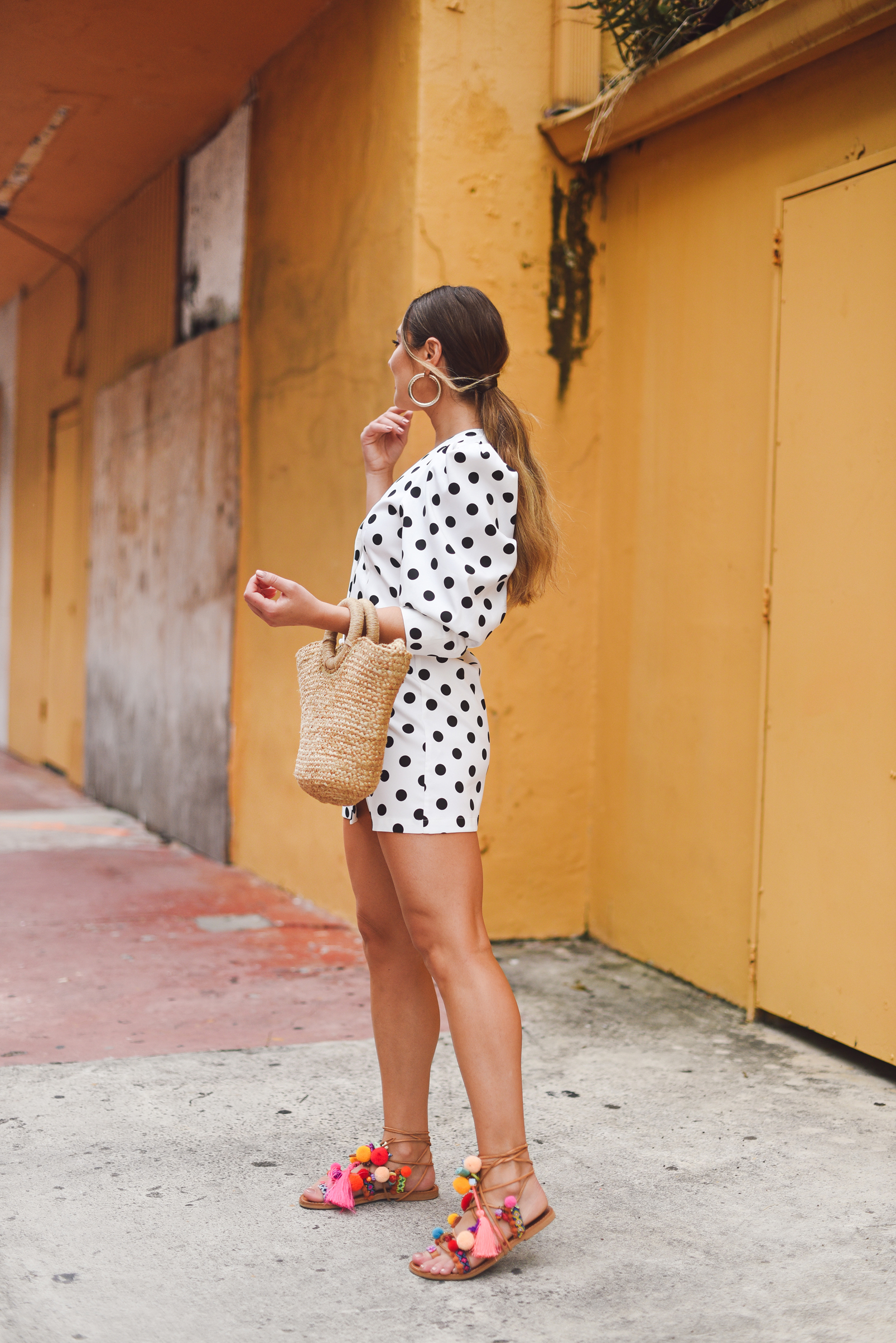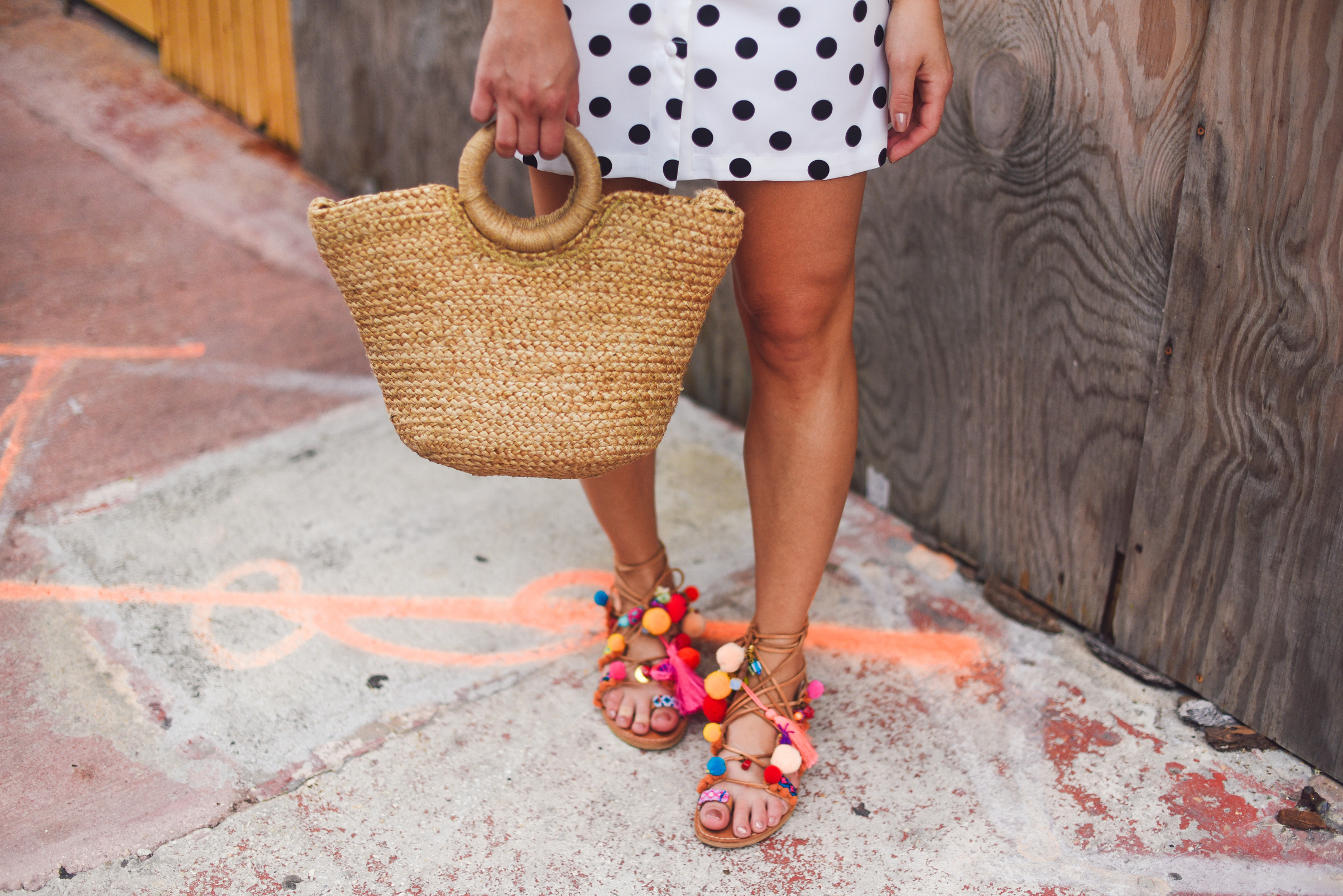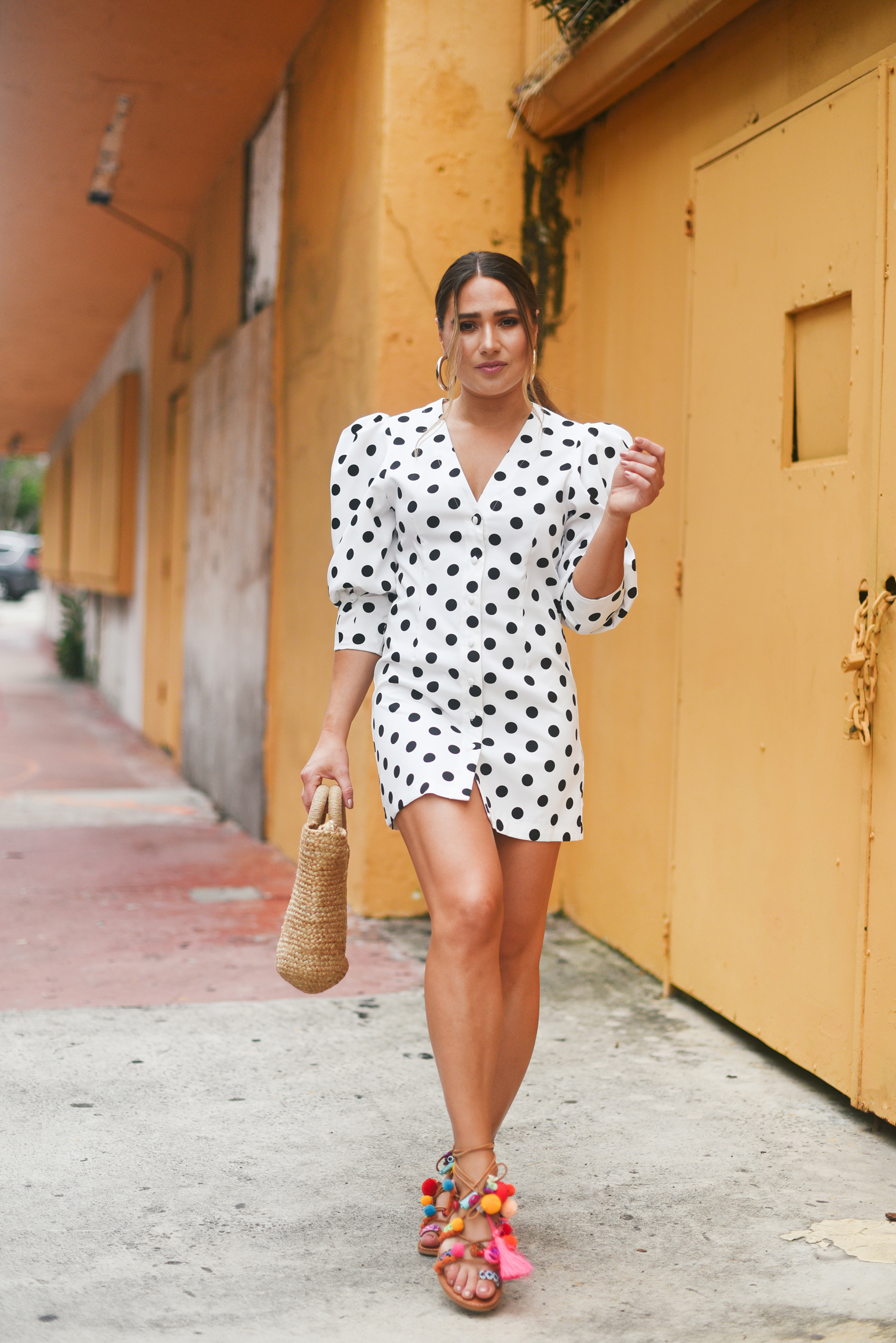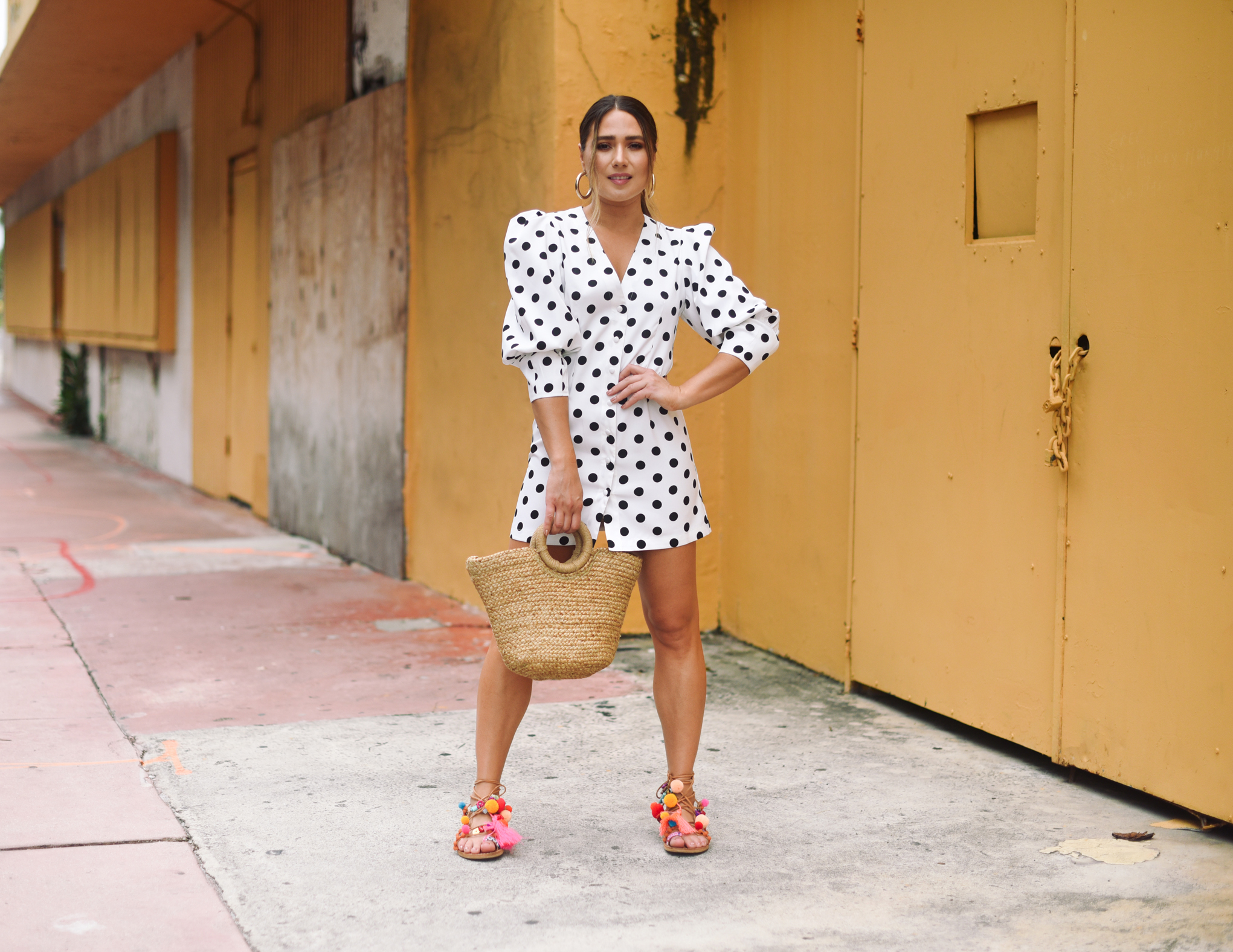 There's just something about Miami that's so reminiscent of Havana- ooh na na 🙂
Living for all moments like these: parading colorful desolate streets,  wearing out of the box prints and neon pops of hues.  I must admit, I was never entirely drawn to polka dots but somehow seem to be loving the shape these days.  Discovered this dress on a rather new website and the fabric and fit is exactly right.
Also living for moments when online orders are perfect in every way.
My sister's bachelorette weekend is here and we will be celebrating all weekend long!!! Follow along on Instagram to see all the [innocent] trouble we'll be getting into 😉
xoxox
use this link to get 25% off your purchase!!!
Photography by my best, Allison Cooling