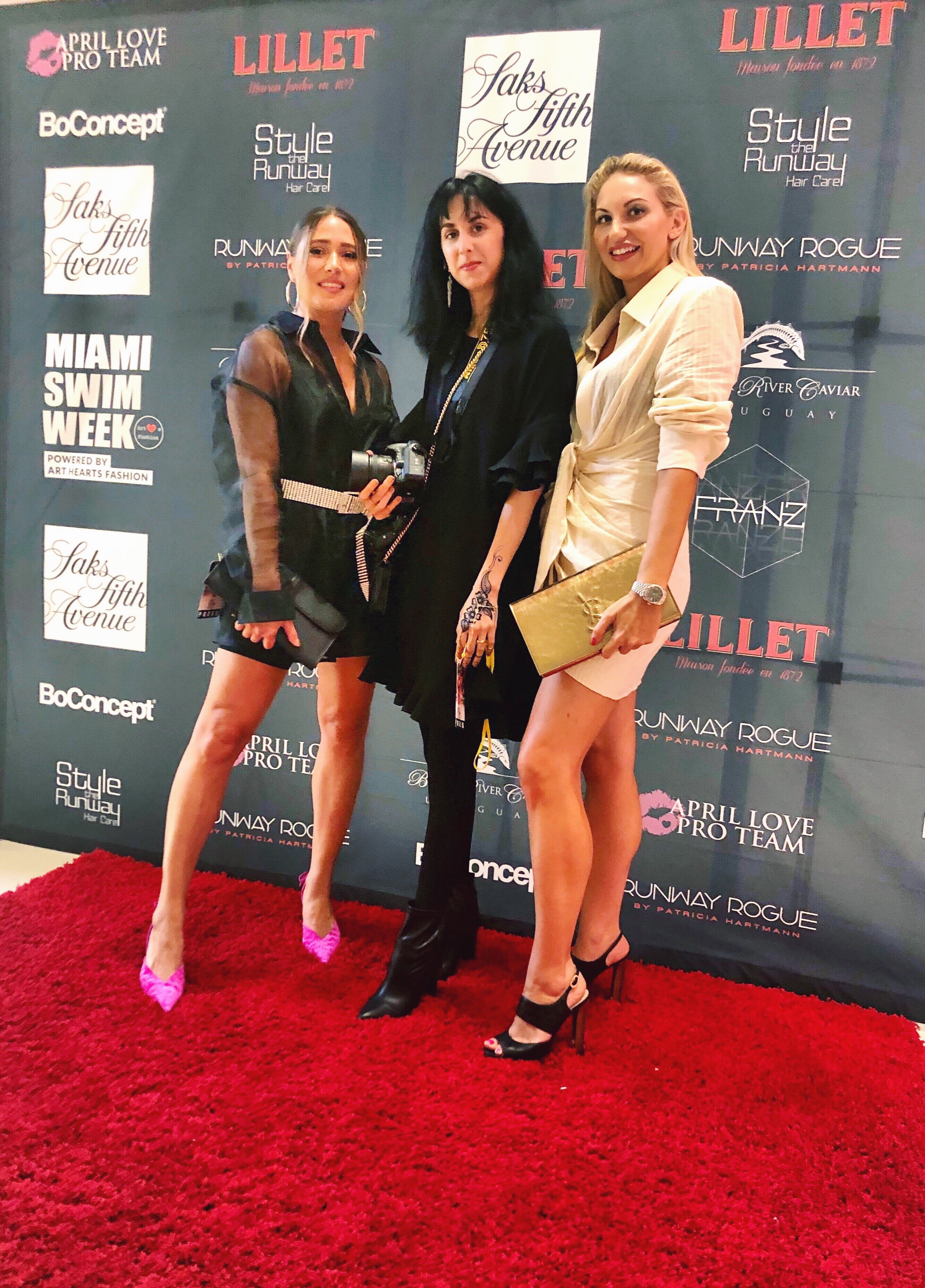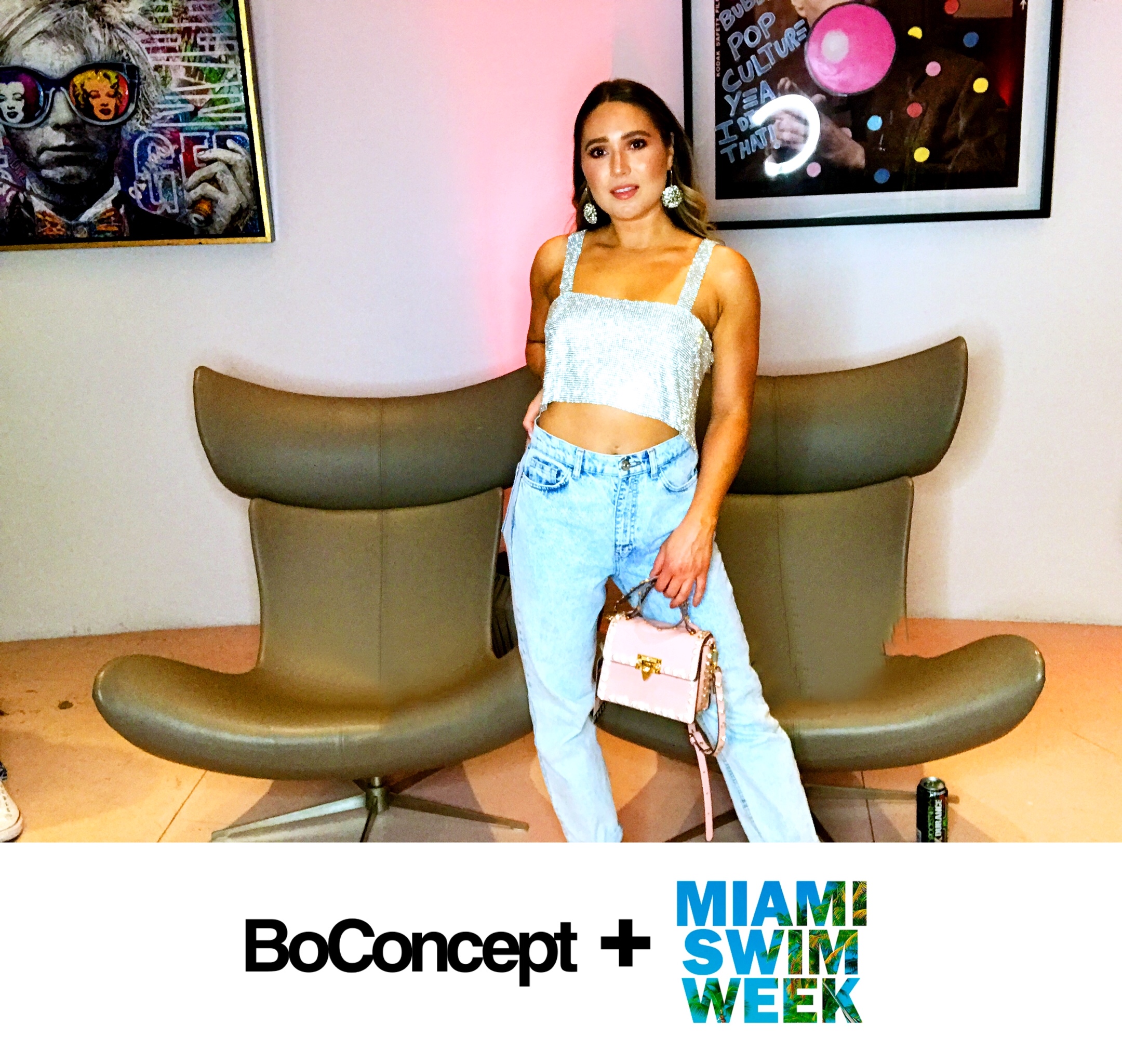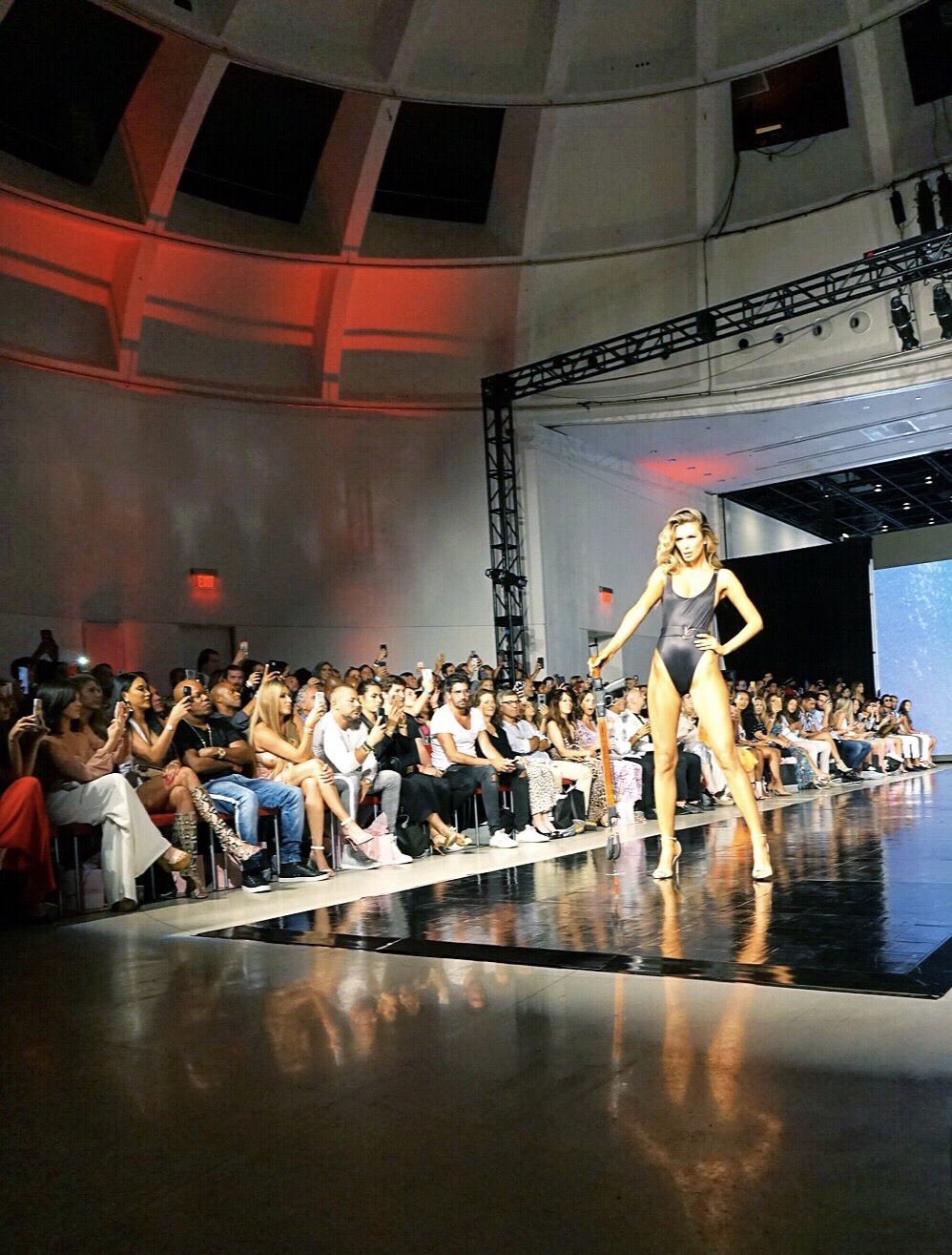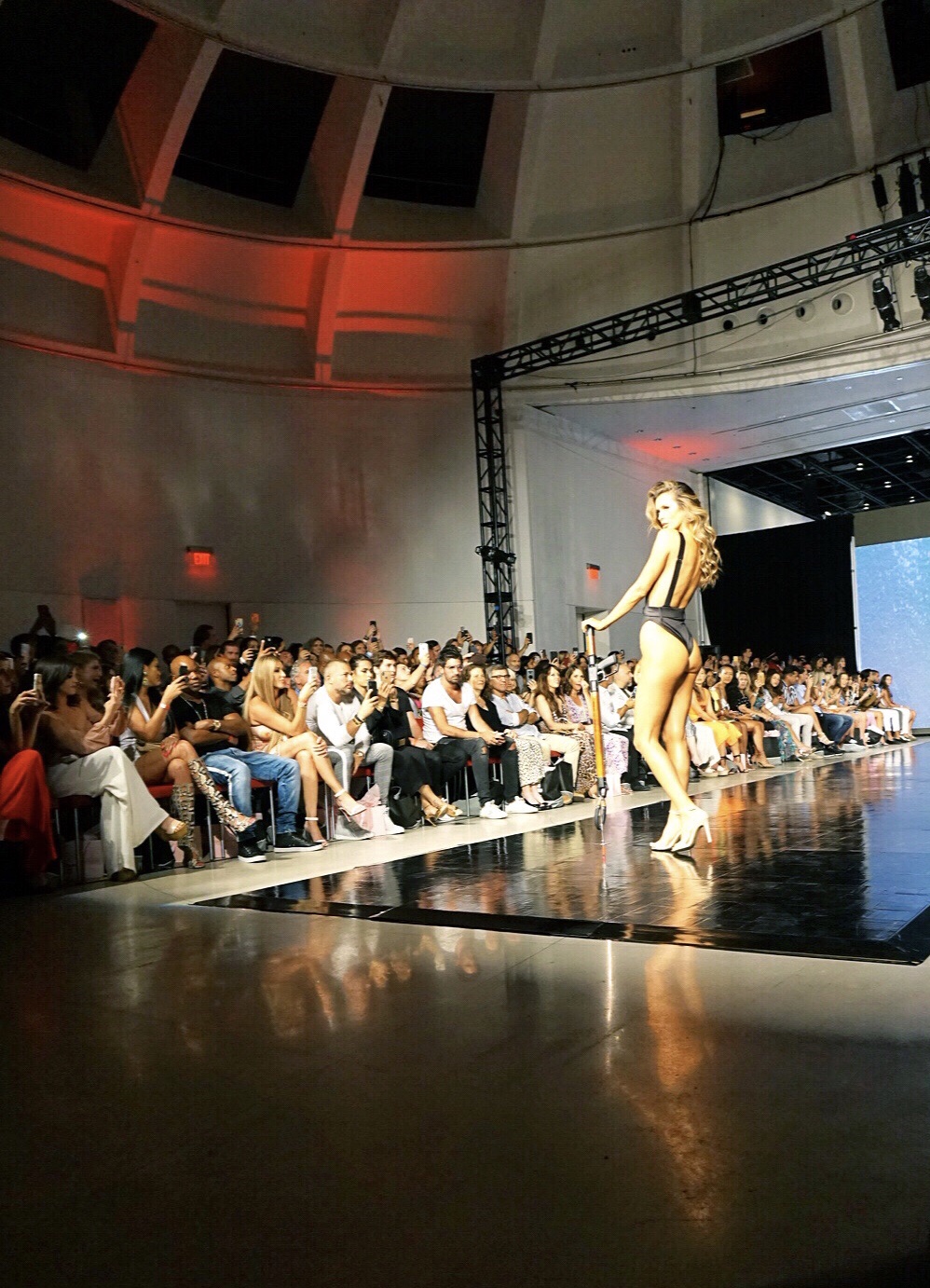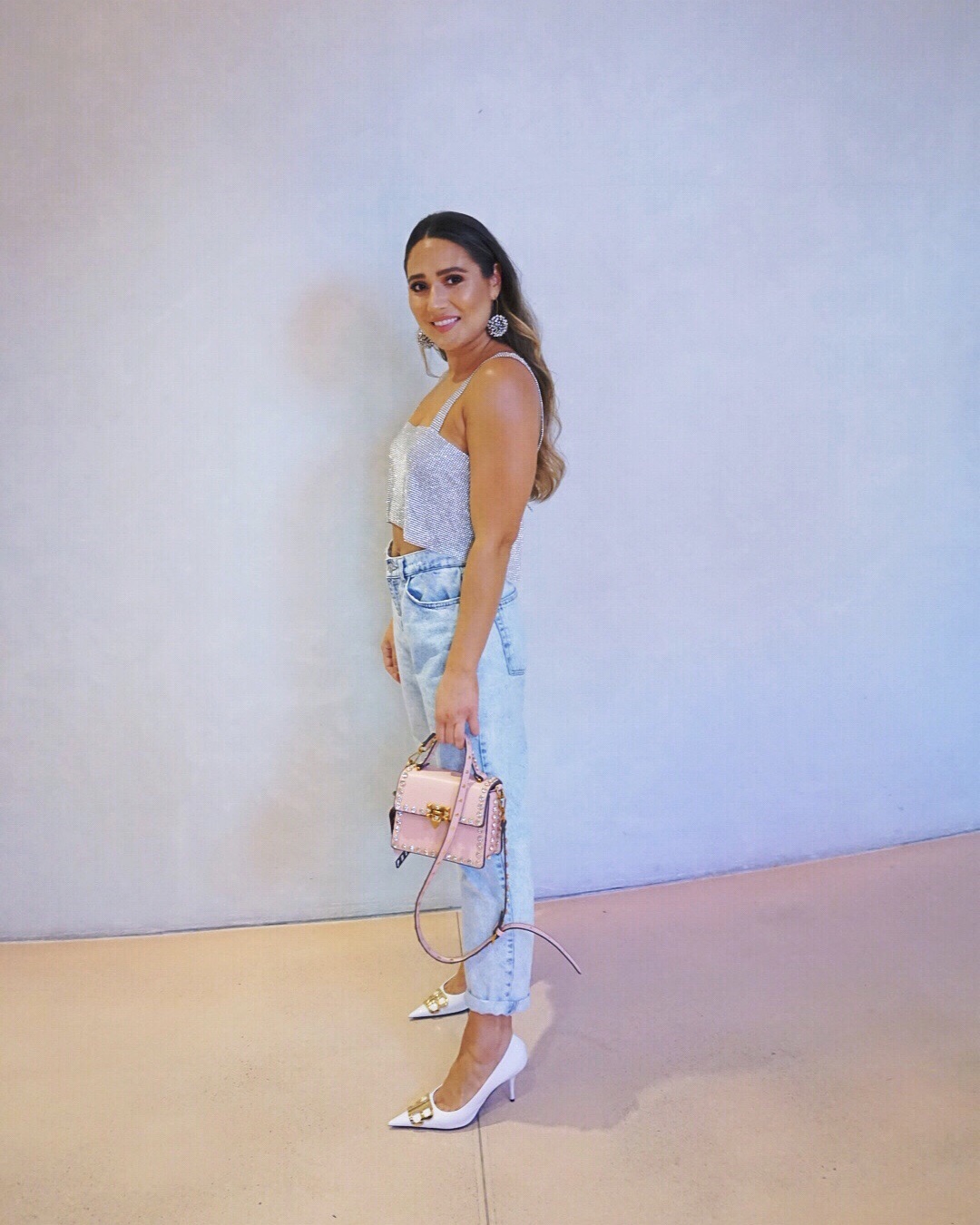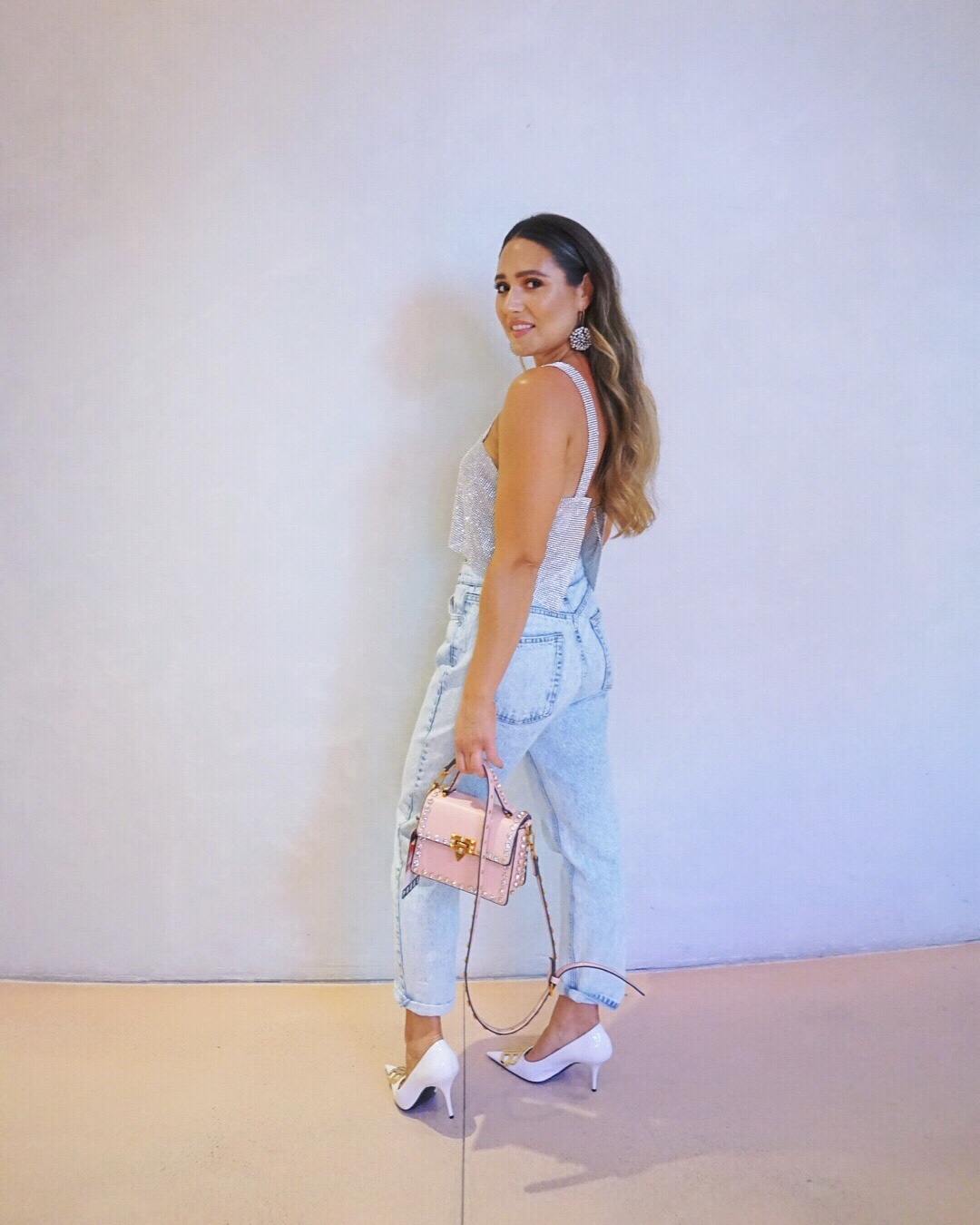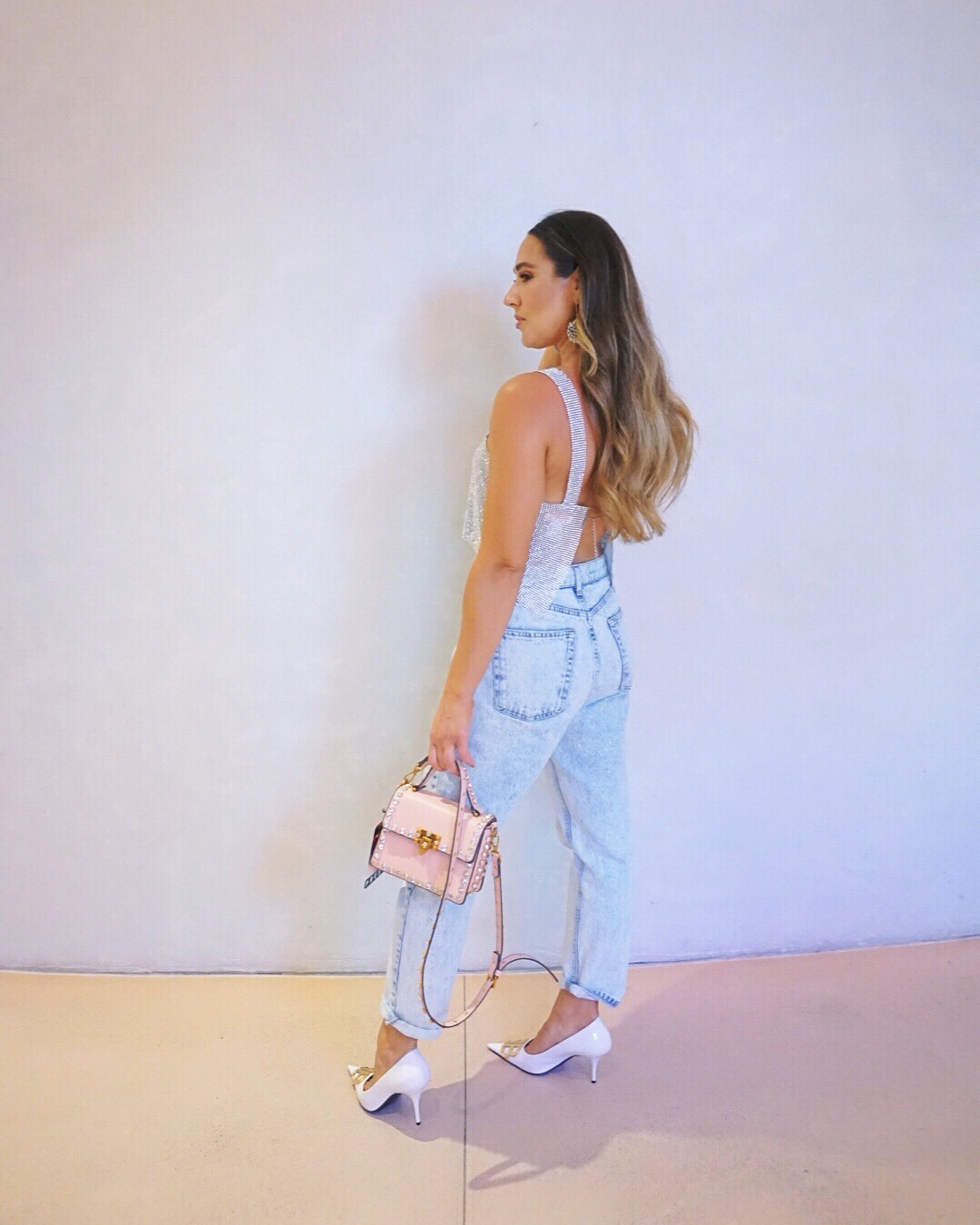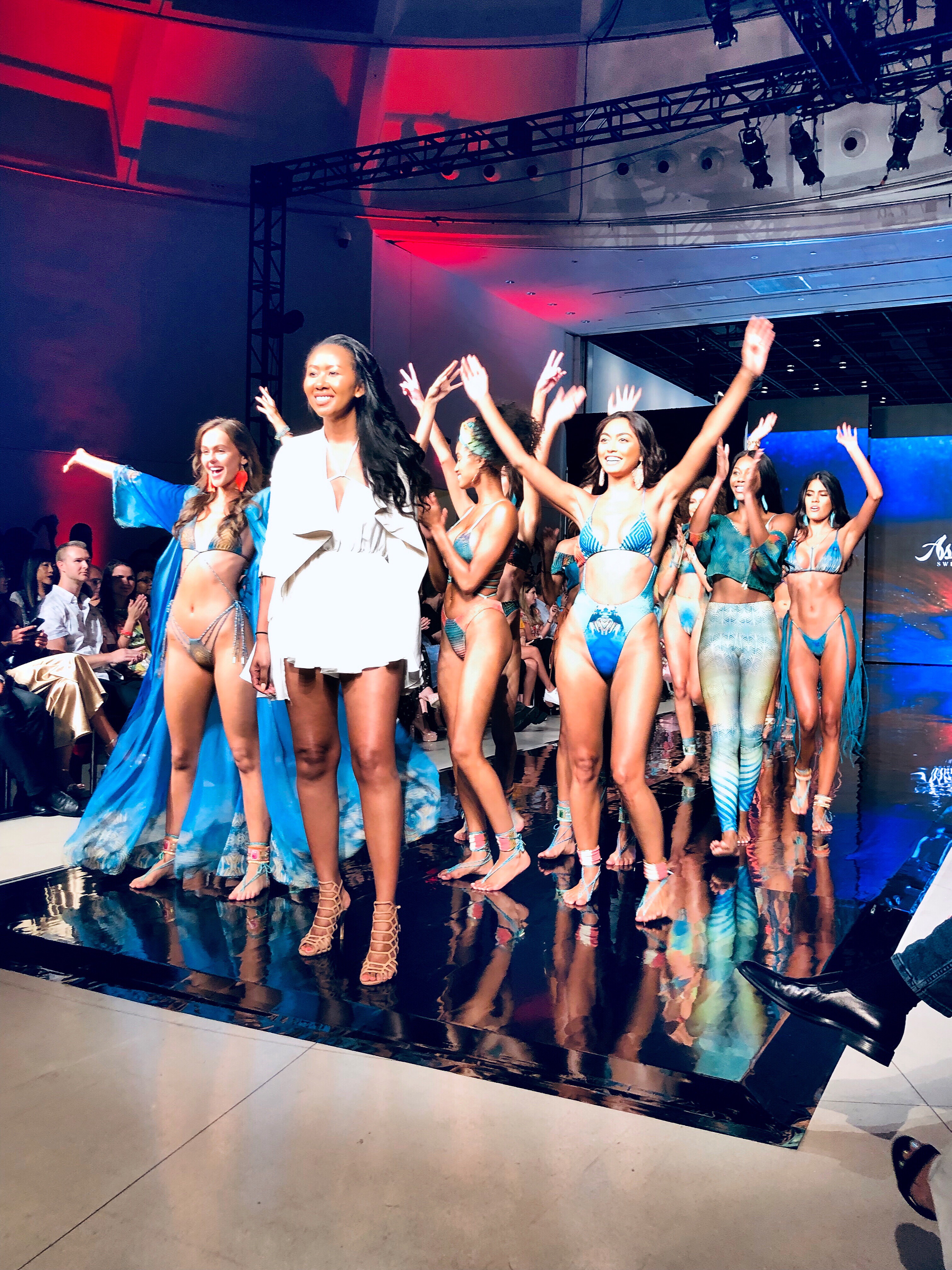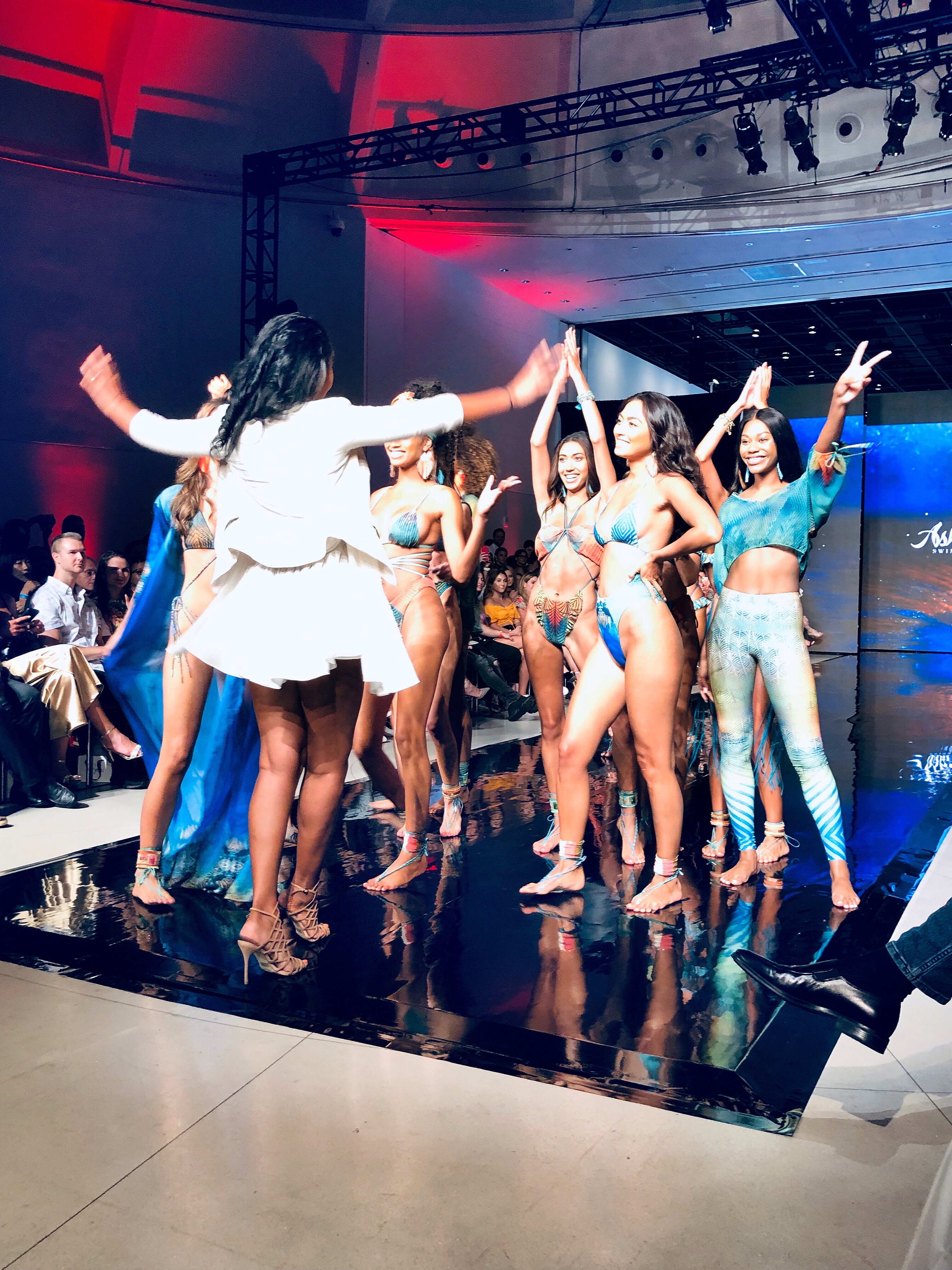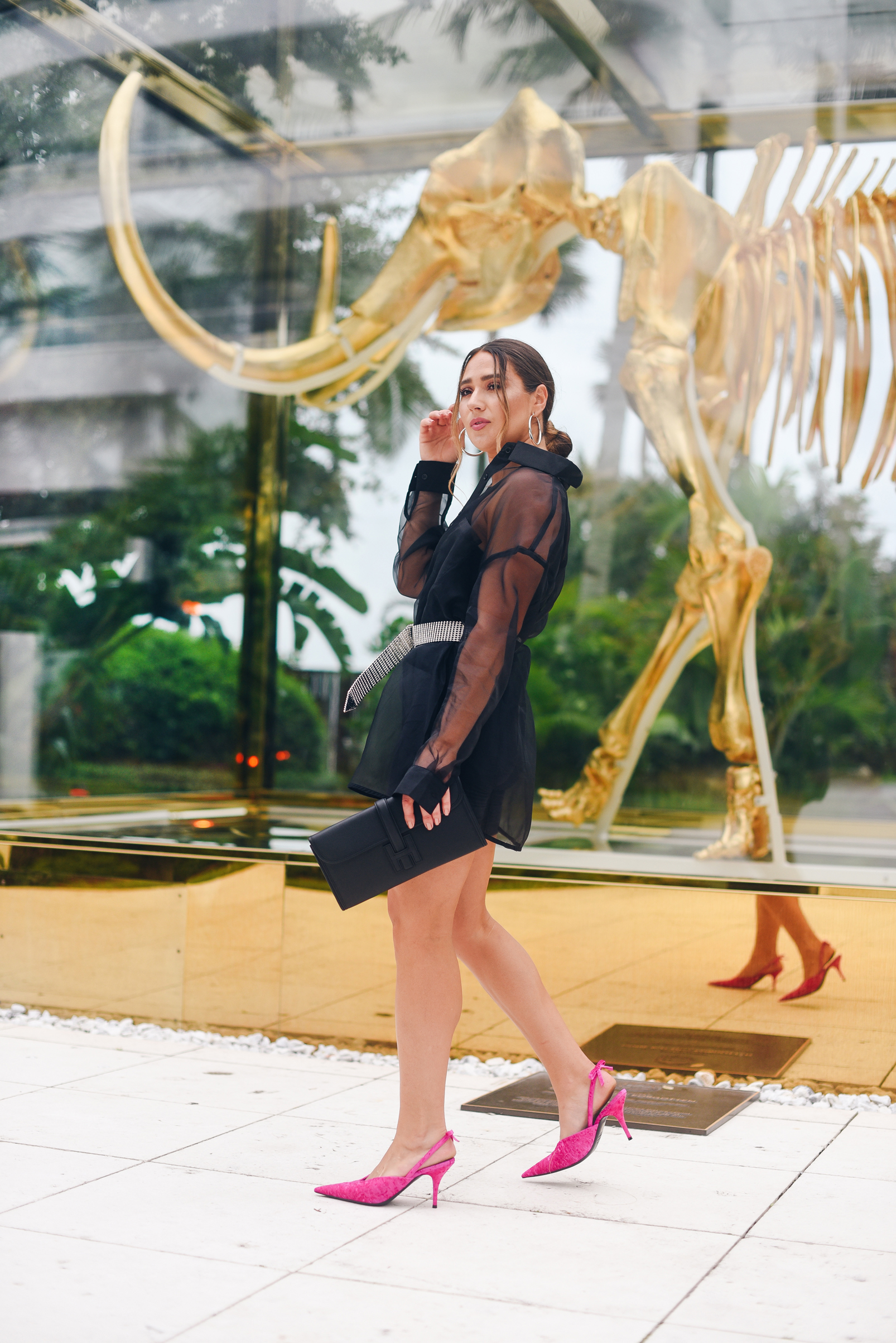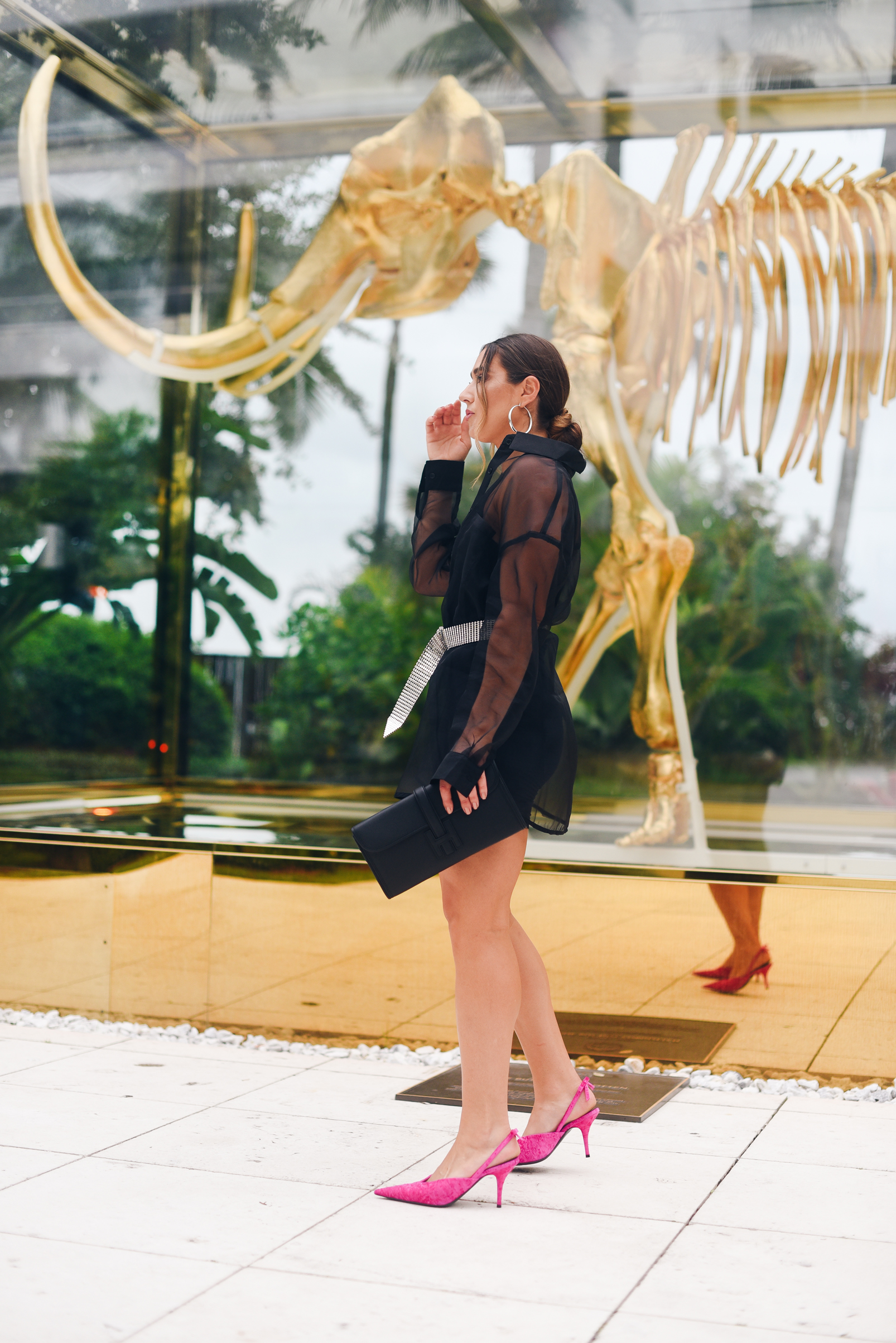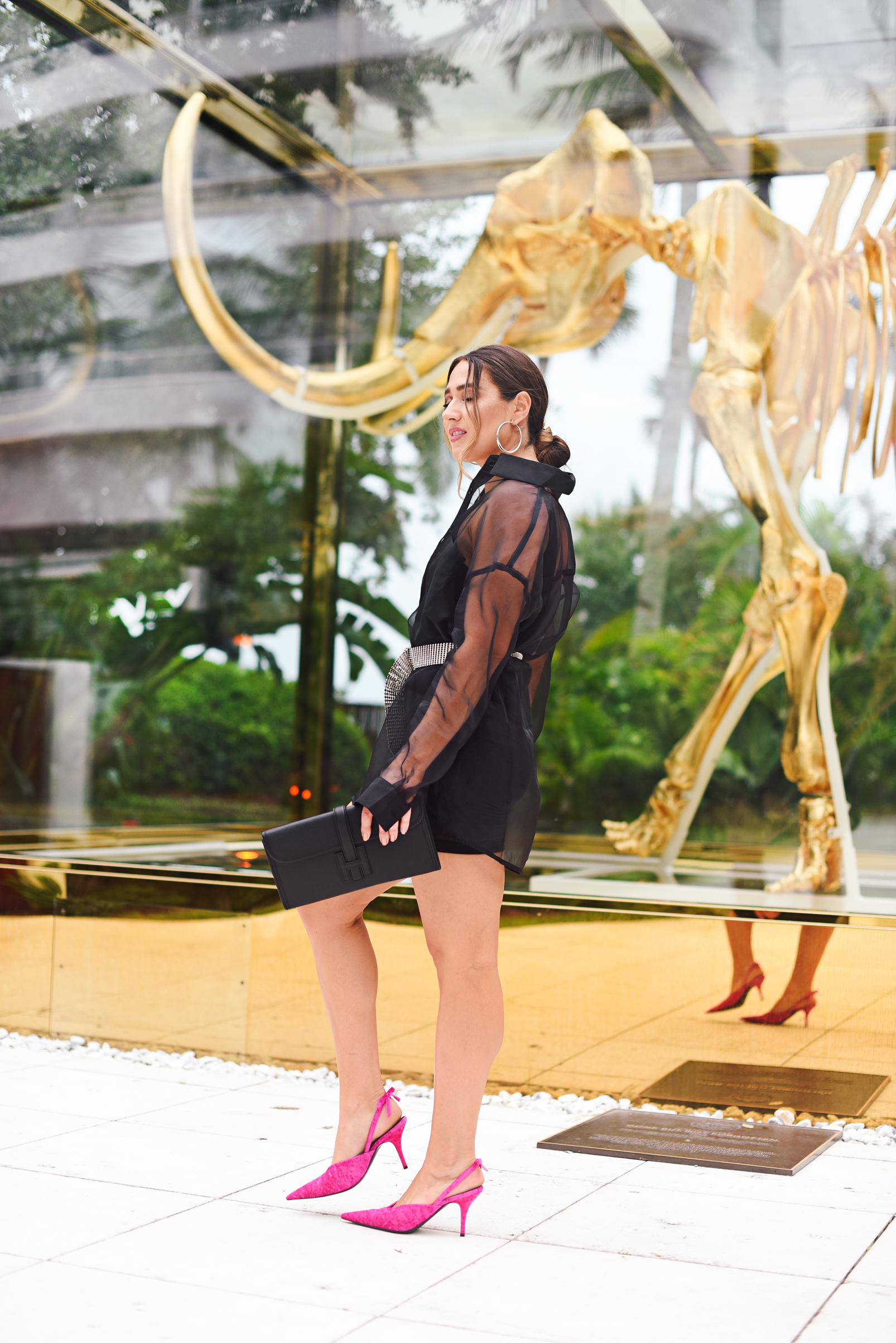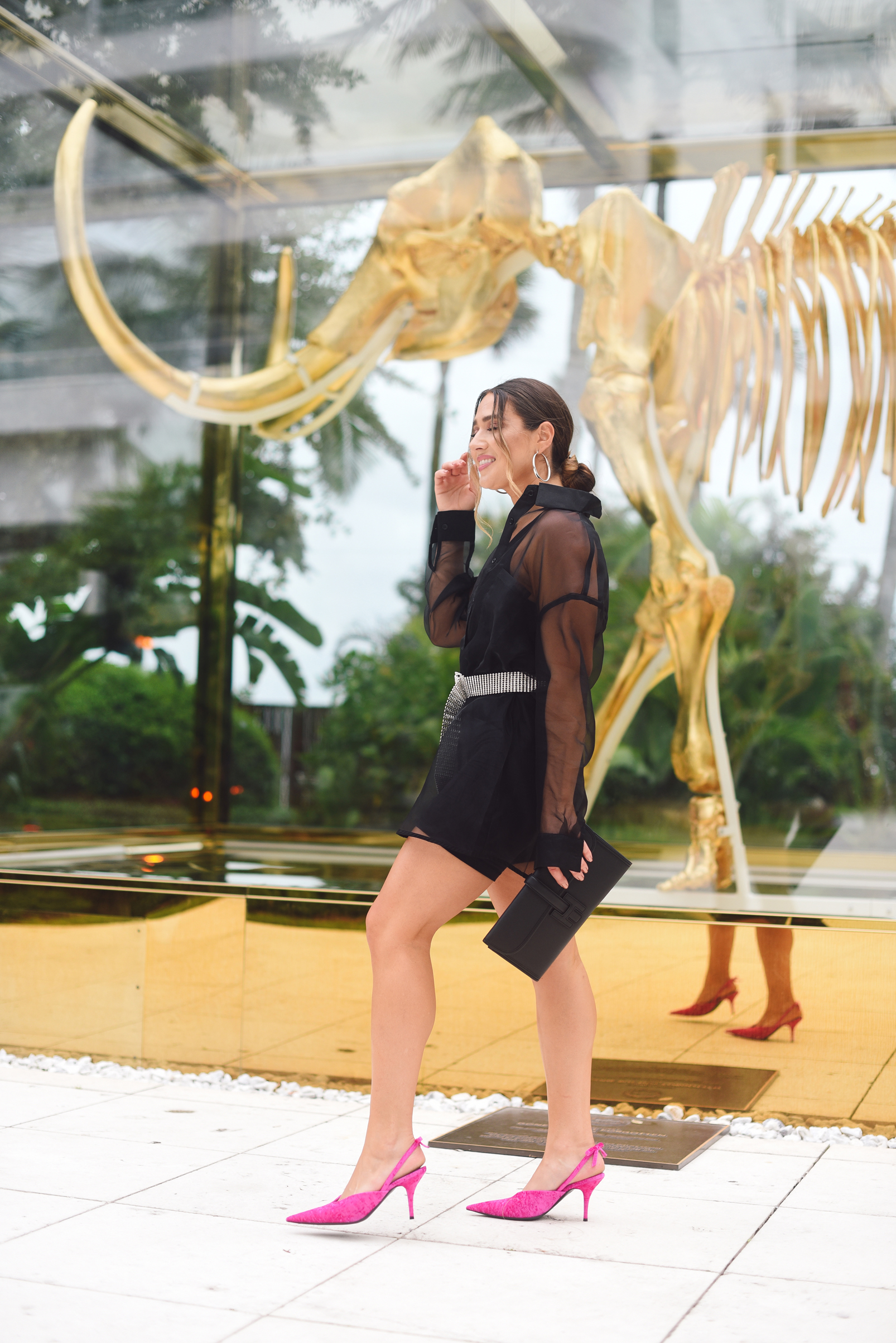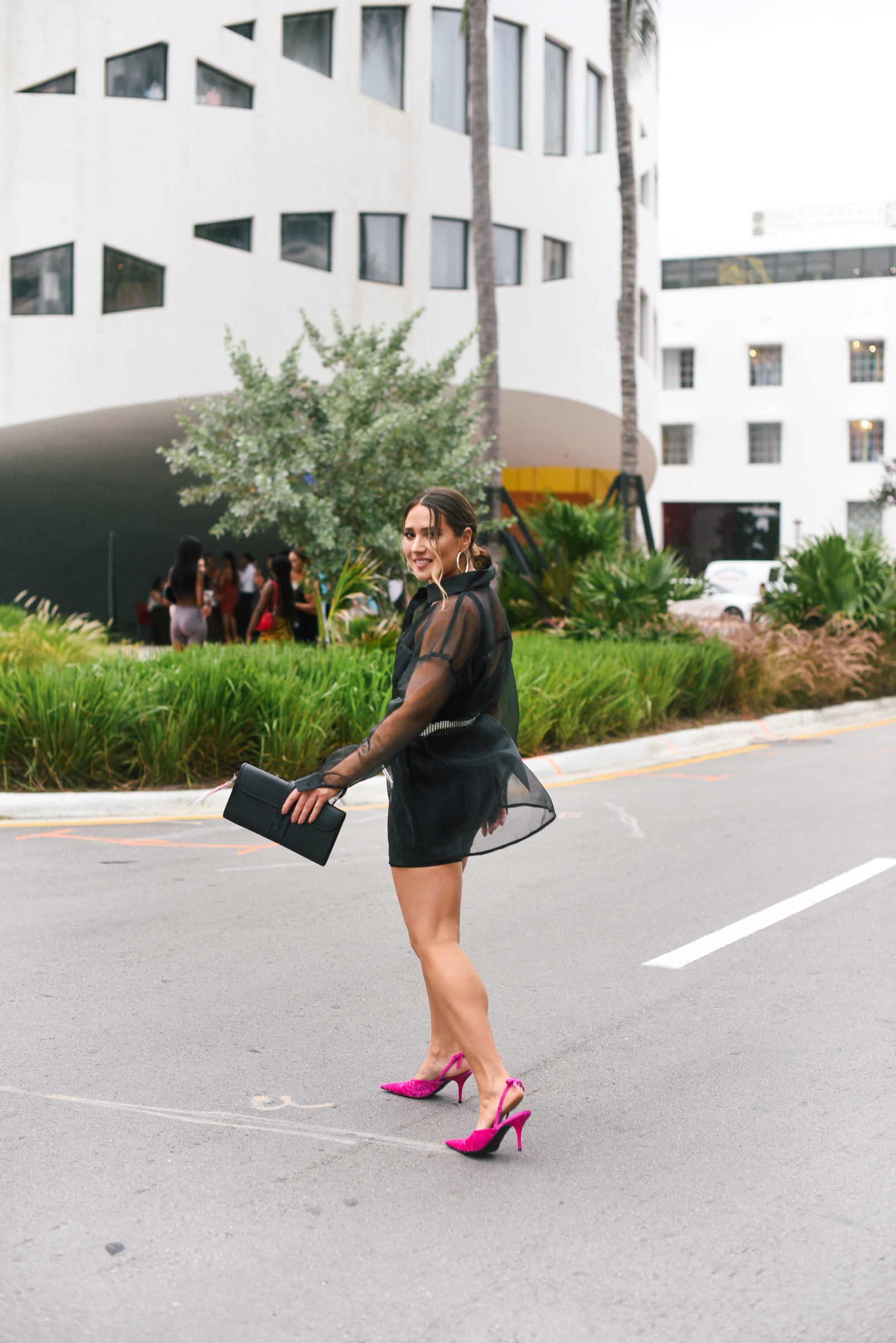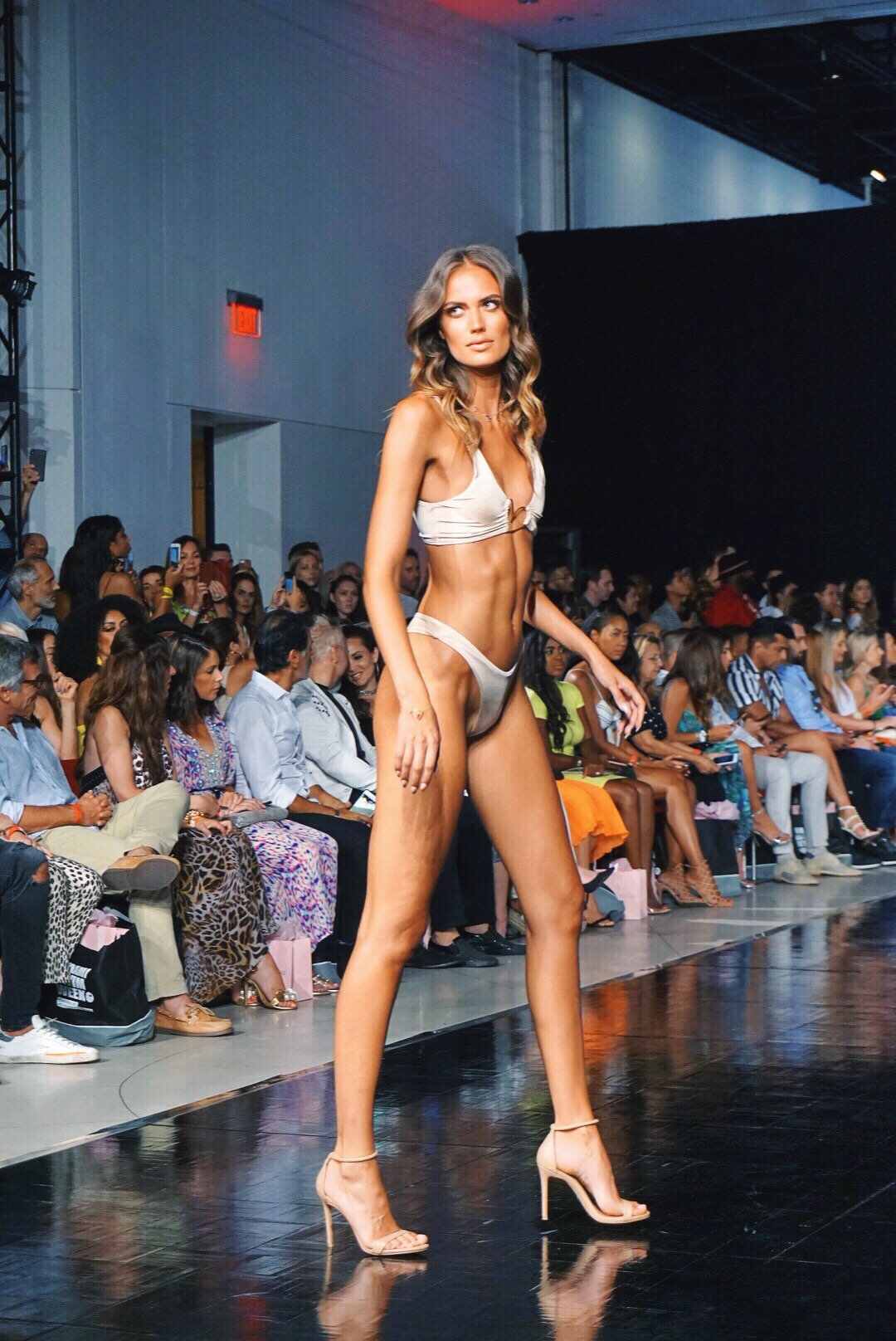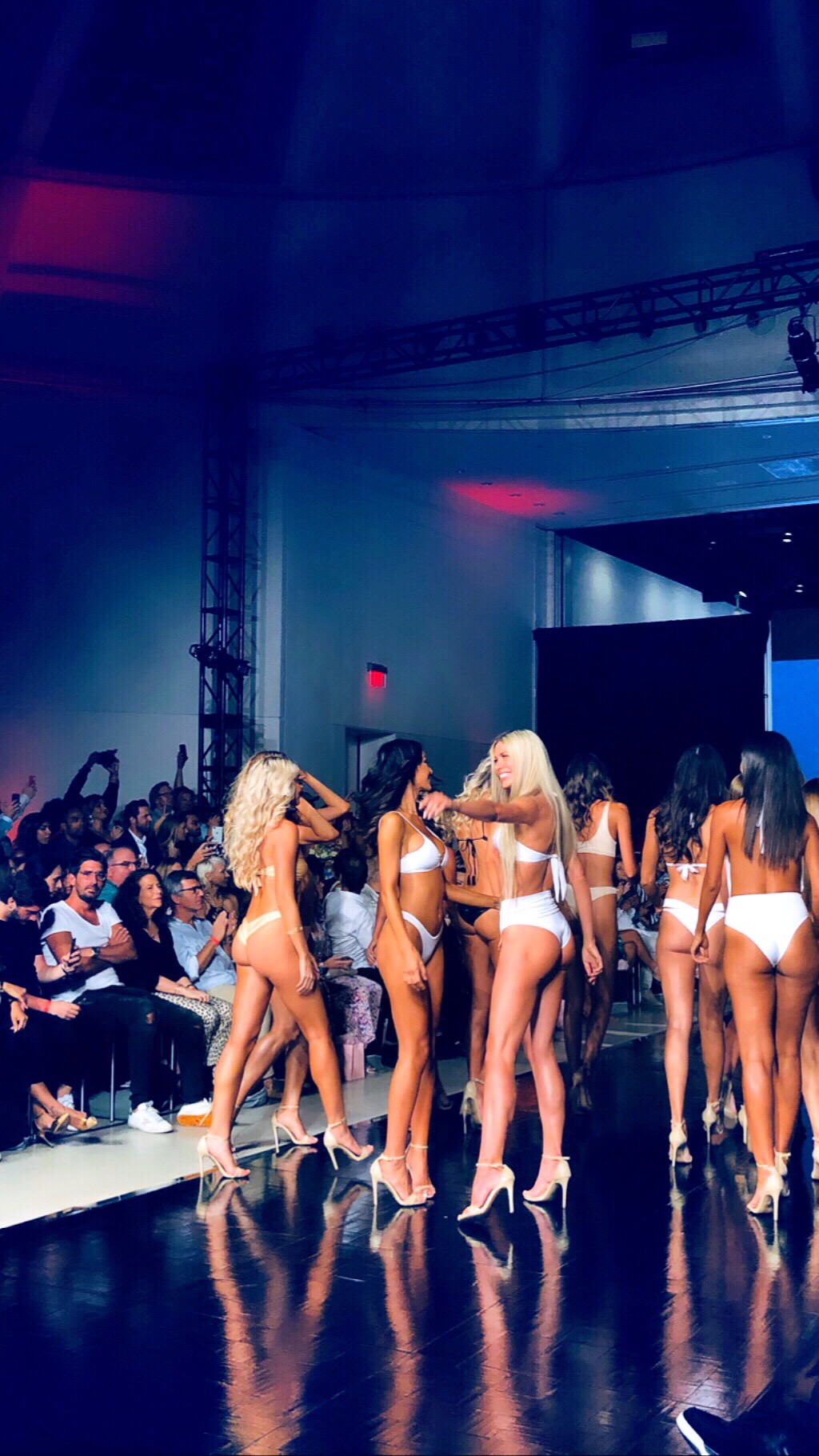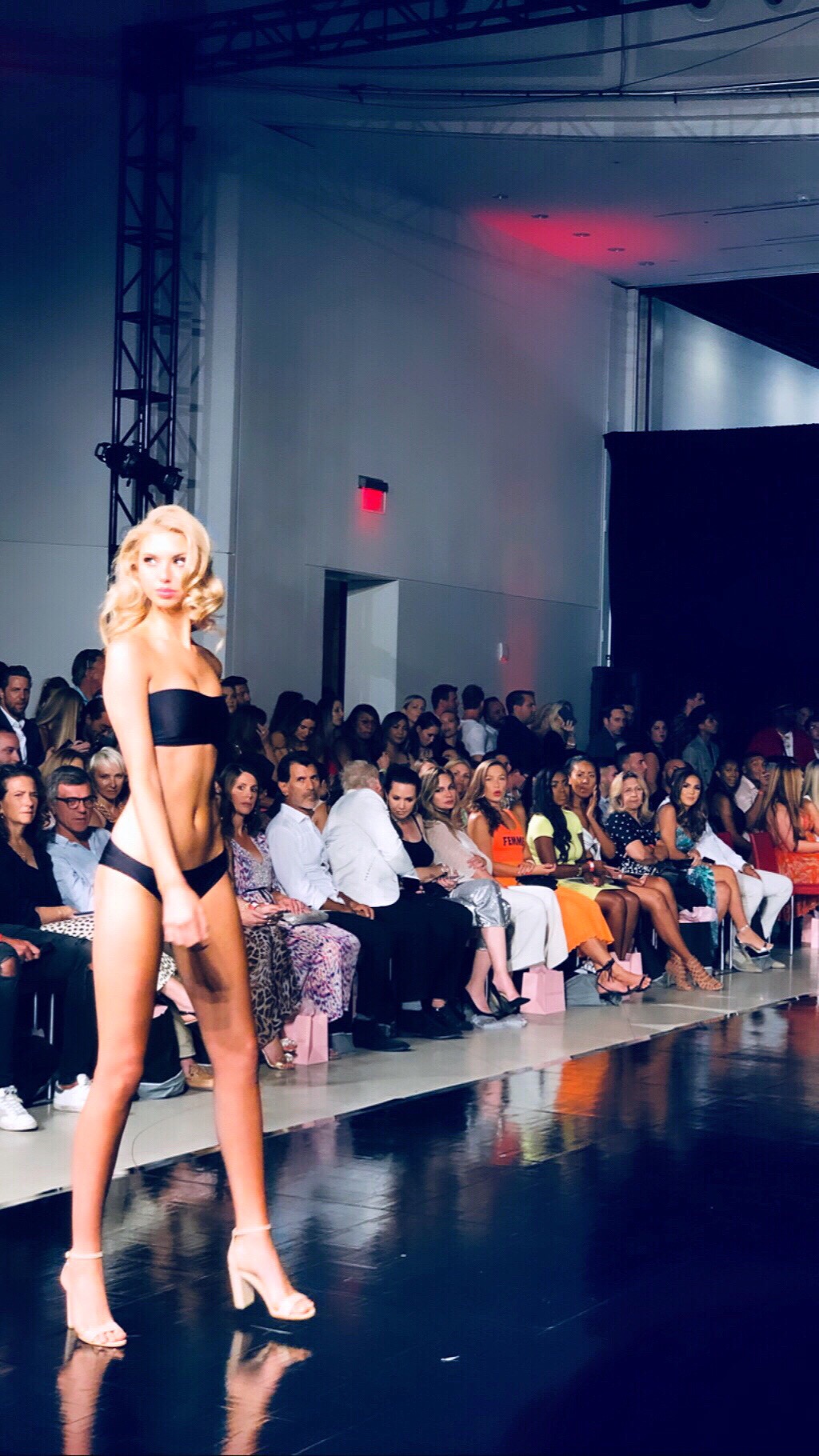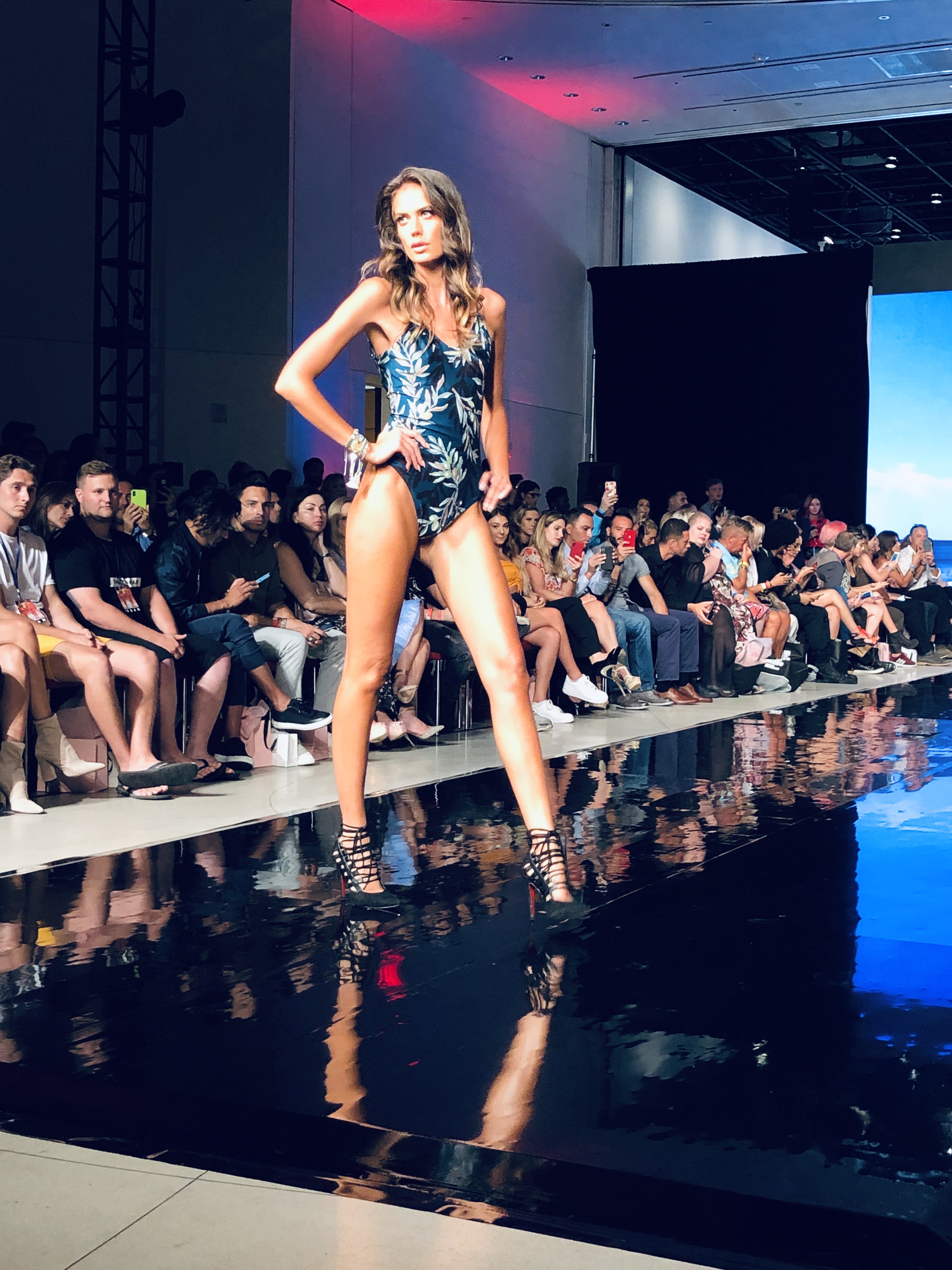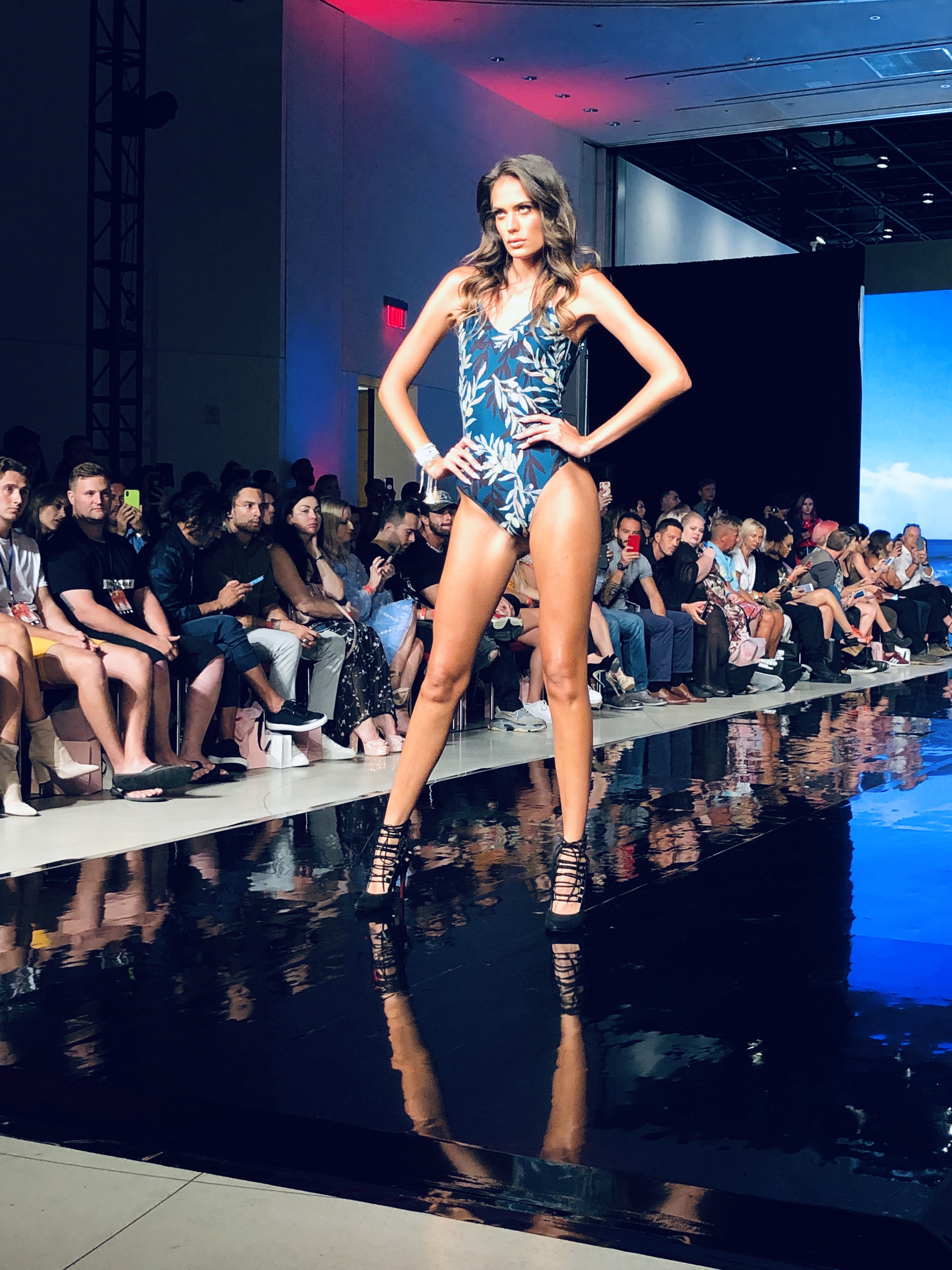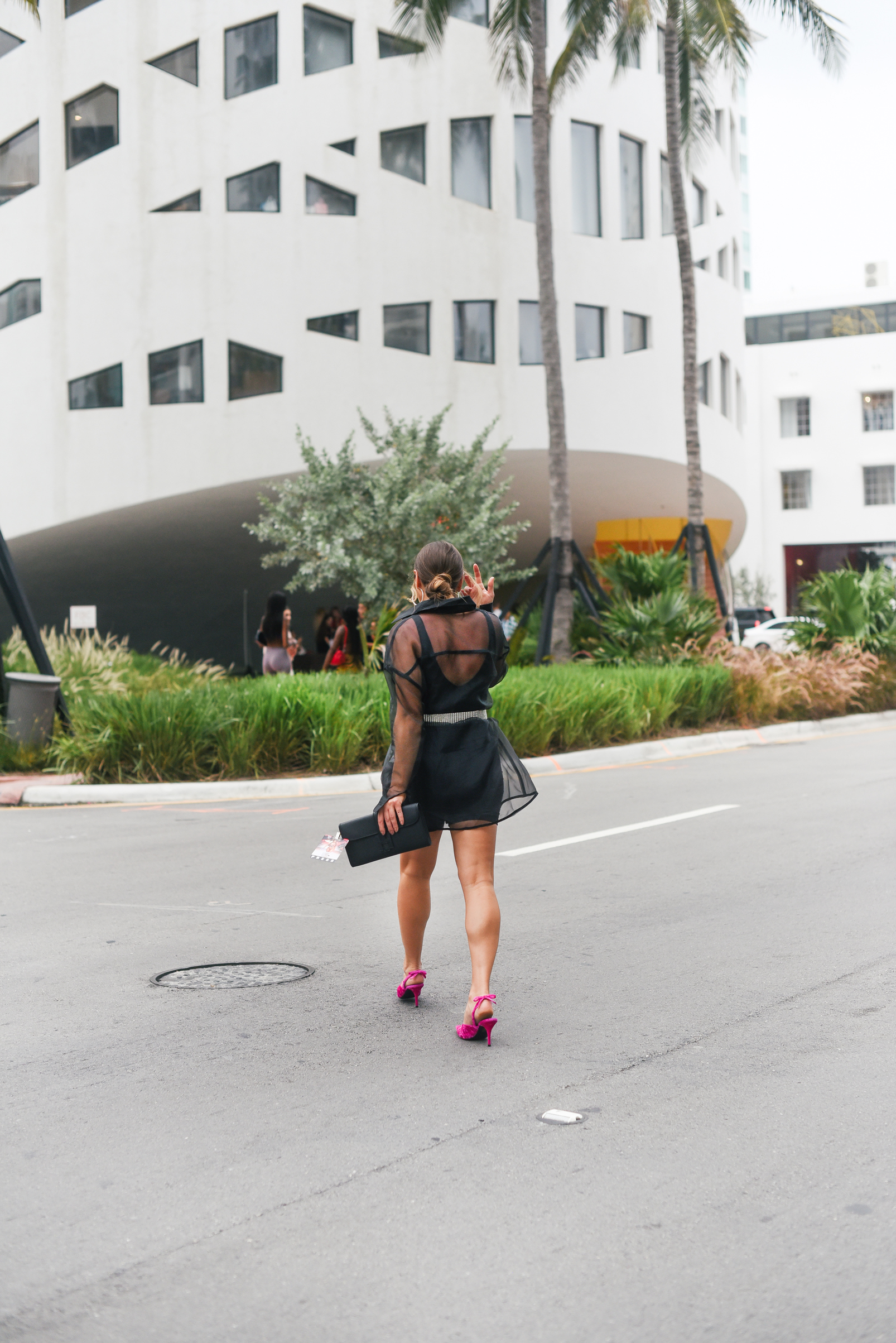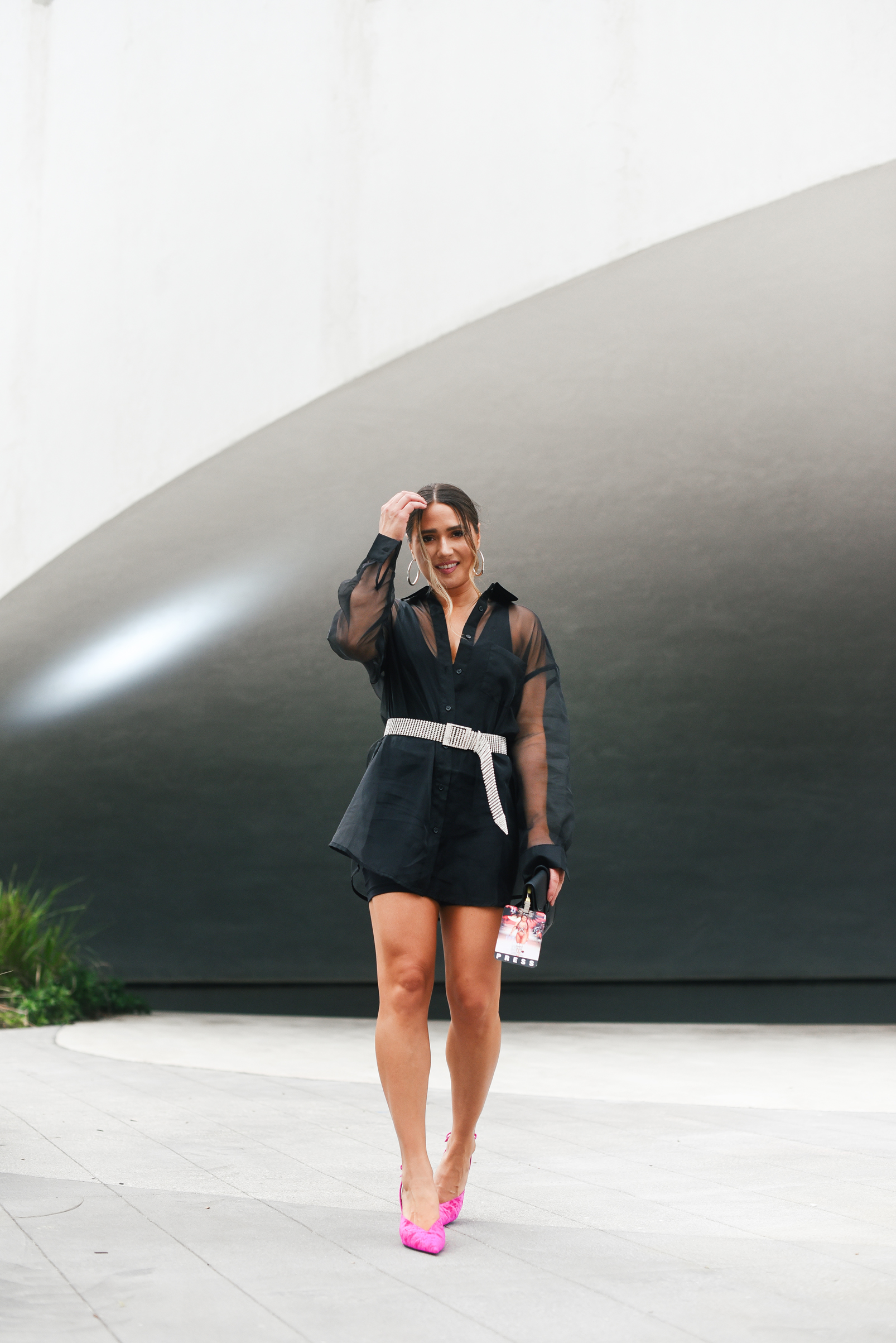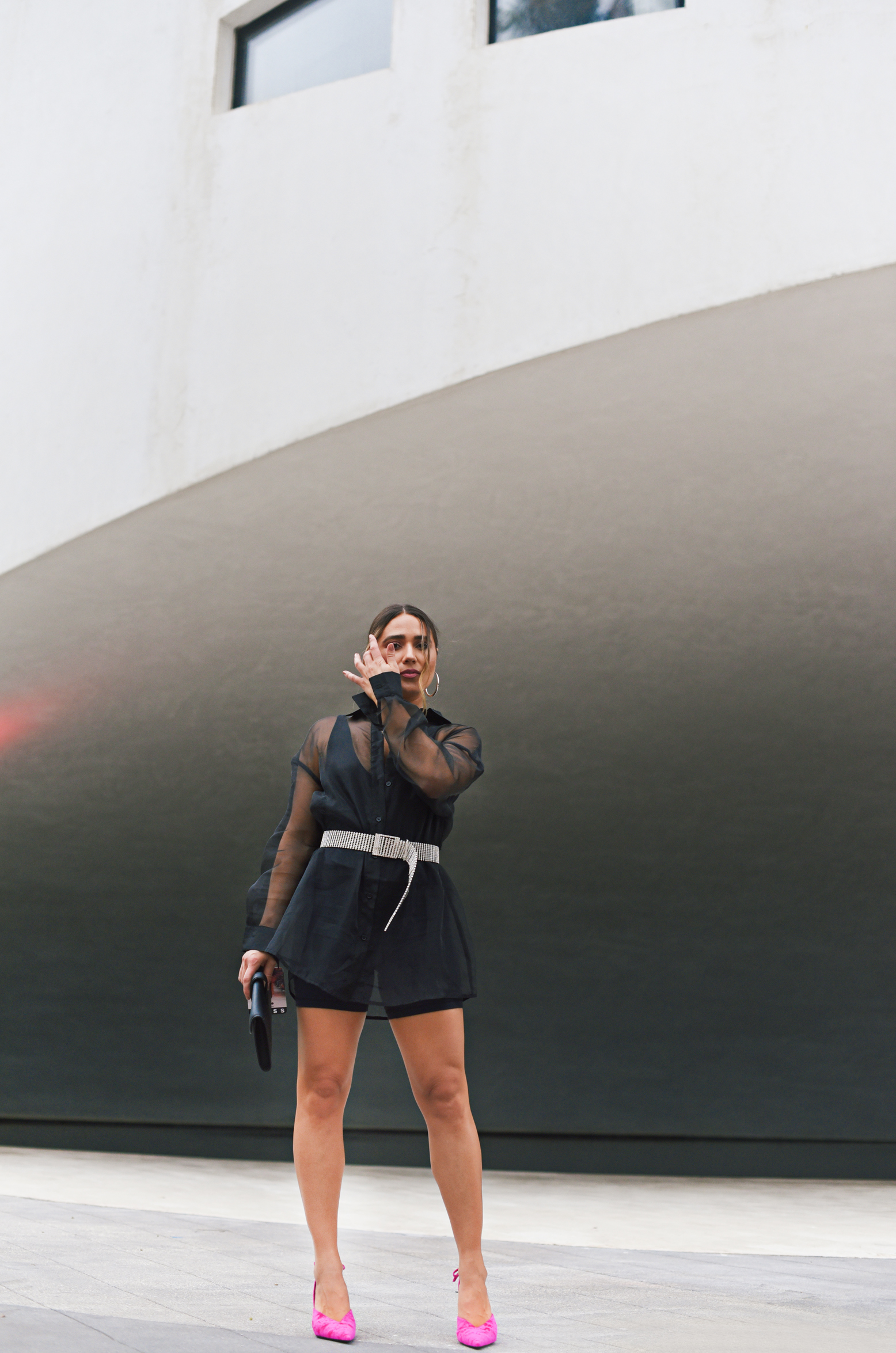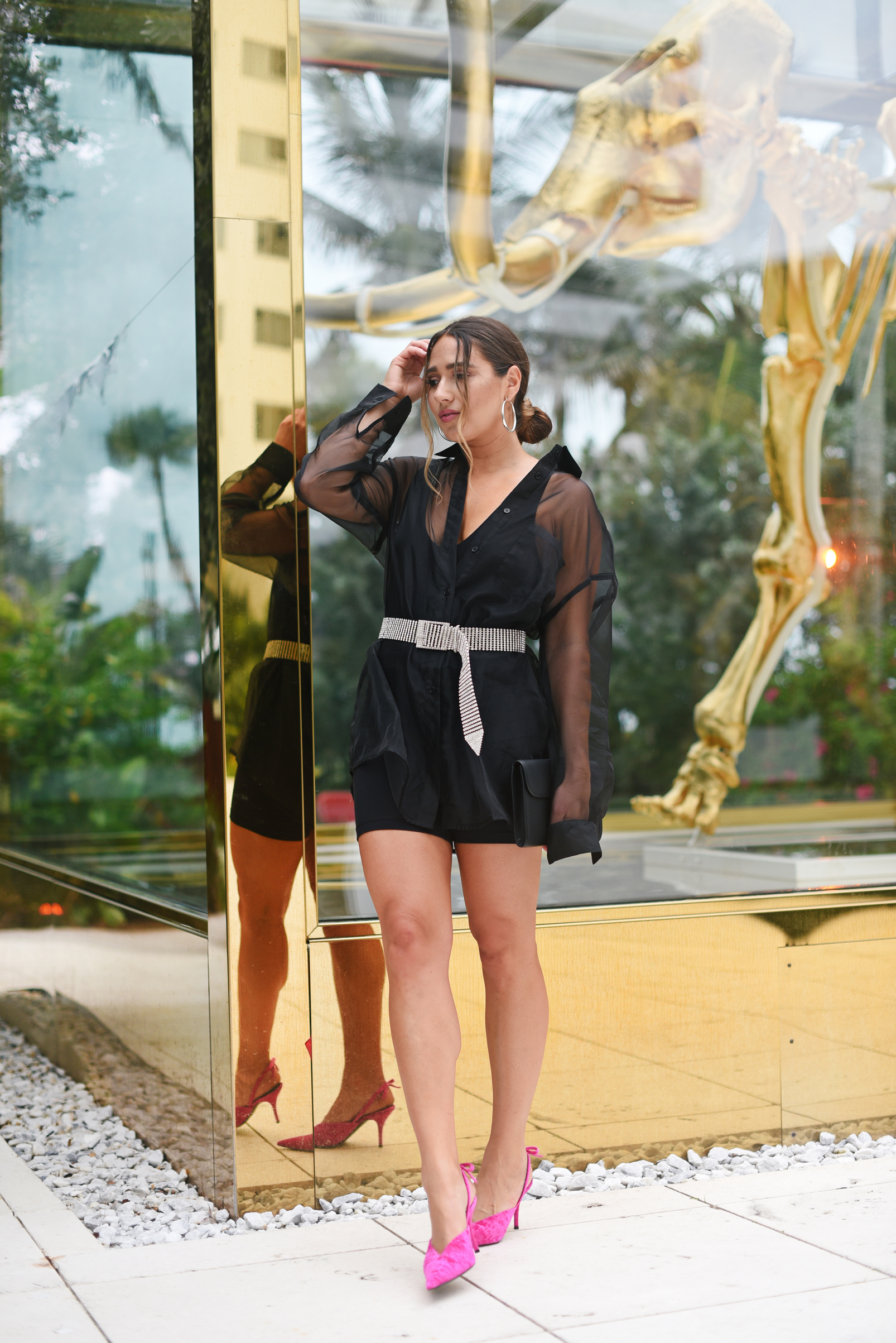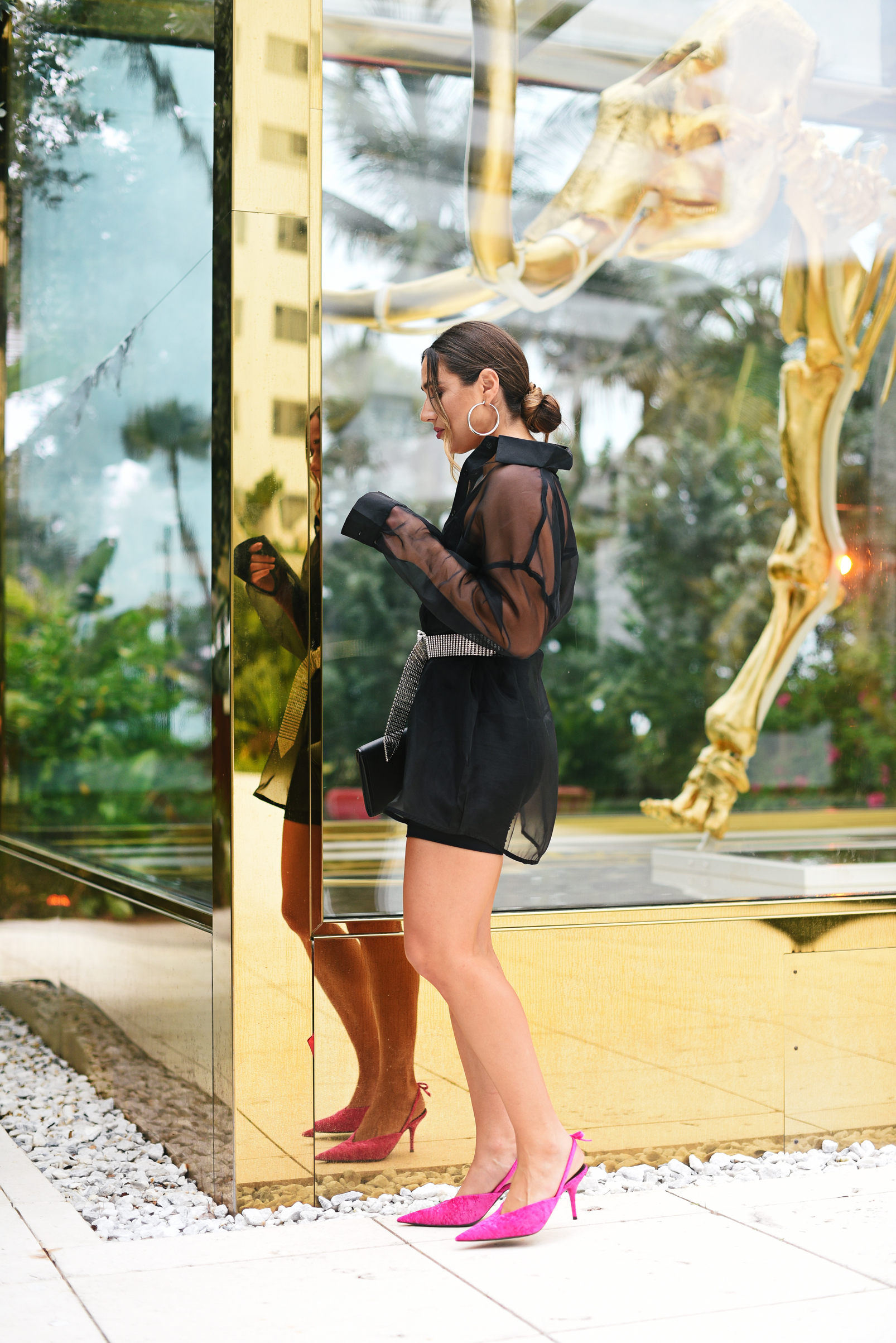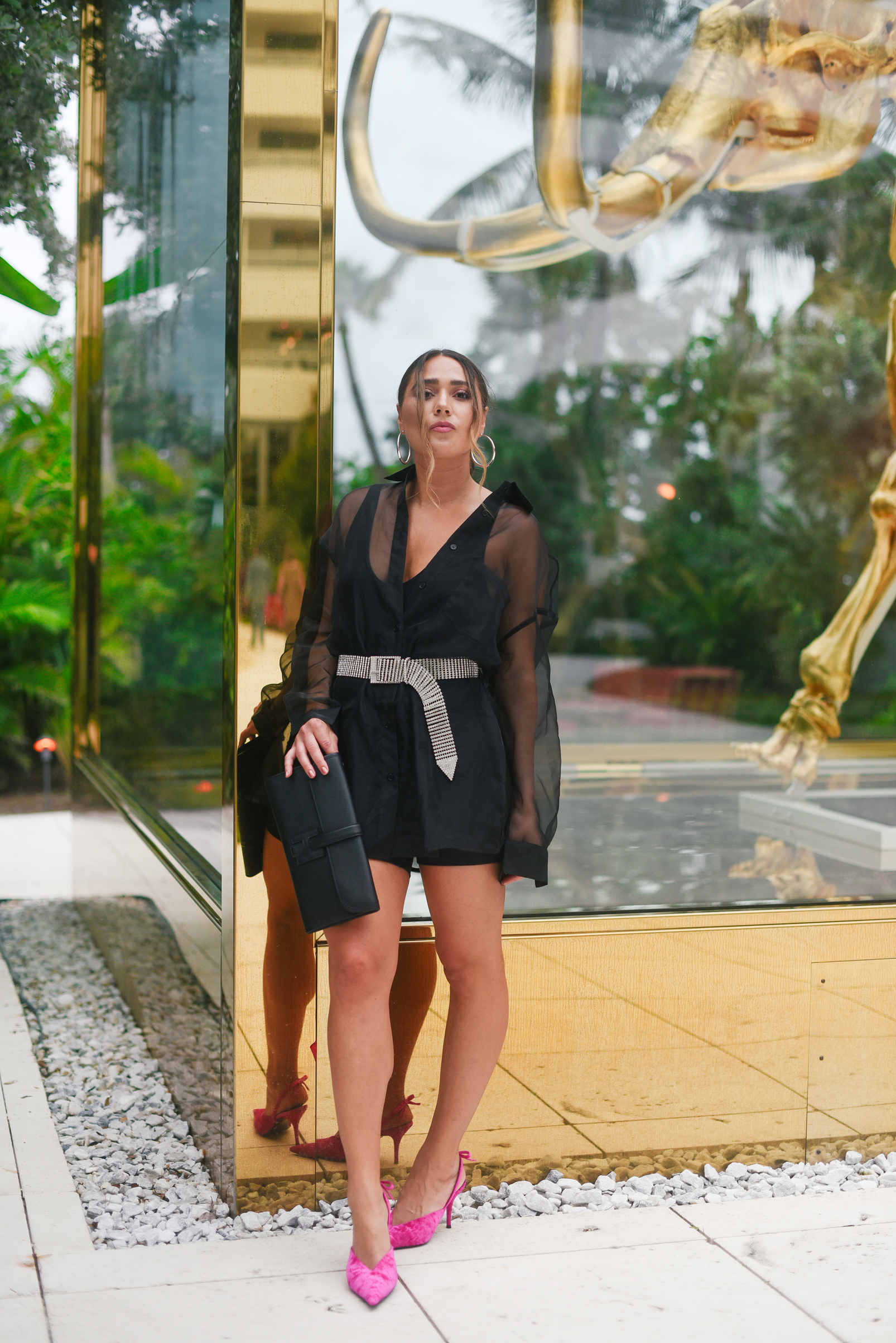 When Art Hearts Fashion invites you to cover a show, you adios everything and go!
As if Miami isn't hot enough in July, the heat only intensifies… lights, camera, SWIM!
On a whim, was off to Miami within 48 hours.  Working previously with the fabulous organization to cover shows for NYFW I was excited to be back for something new.   Sadly, I won't be able to attend fashion shows in New York this year because well, my sister is getting MARRIED… in ARUBA … and it'll be SO good 🙂
I always love a little (or a lot) of glam with suits, but aside from the glimmer and gleam some trends to watch out for- high cut bottoms and one shoulder suits!
outfit one: zara jeans (old) similar here, sparkle top and bag, generation bliss, white balenciaga pump
outfit two: aritzia biker short (similar here), zara bodysuit, generation bliss sheer top, pink balenciaga pump (on SALE), hermes clutch
Photography by my girl Allison, of Quiet Lion Creations