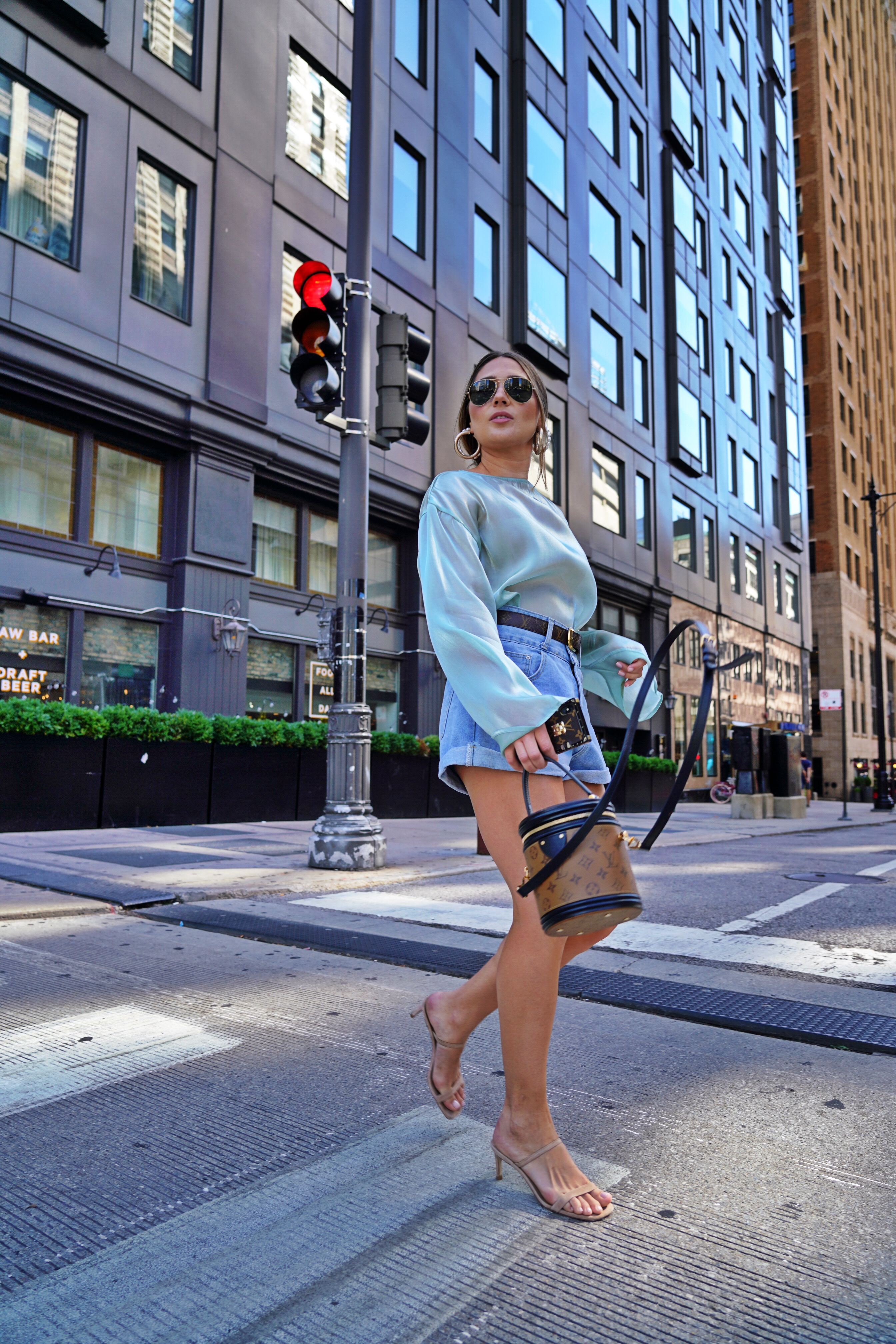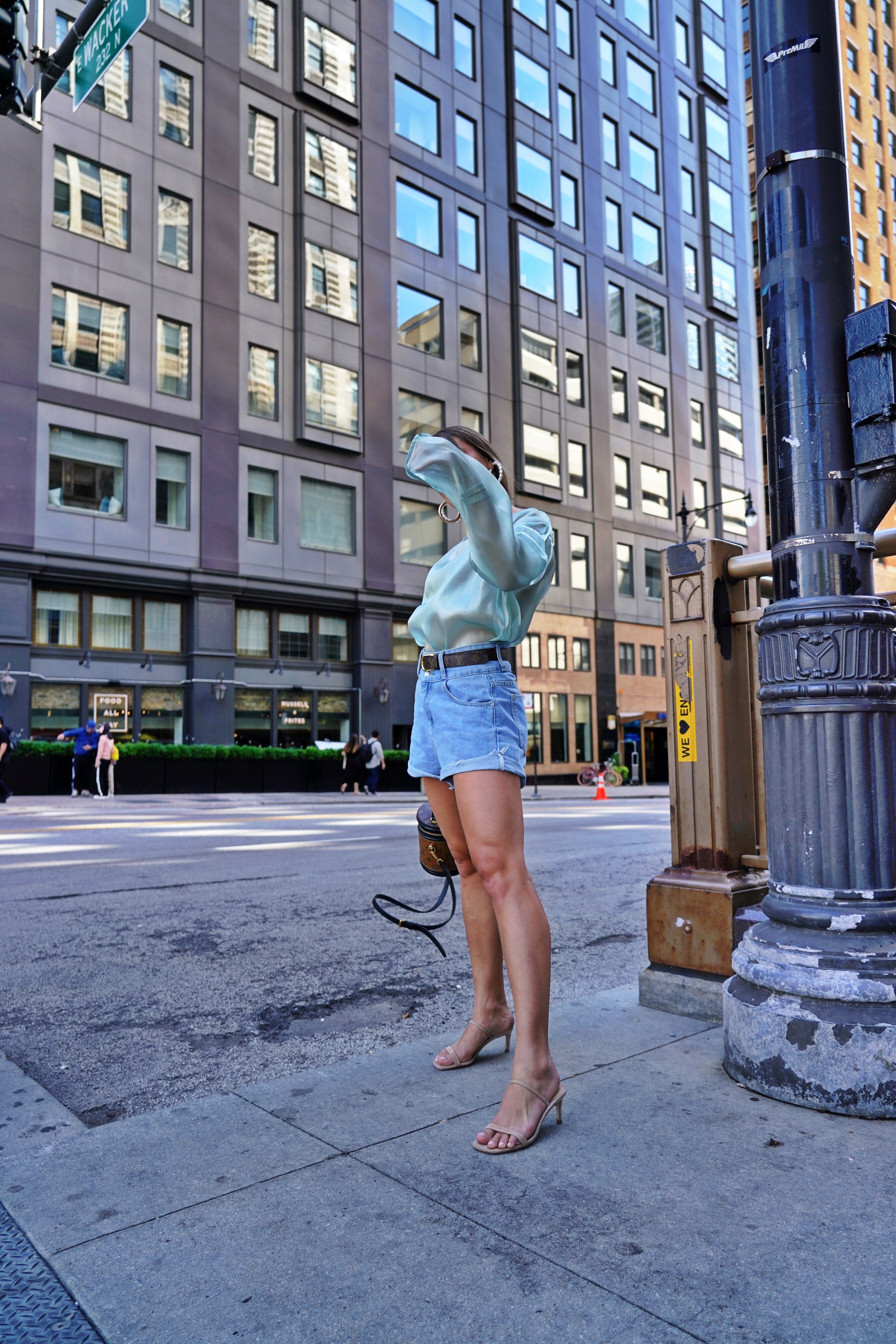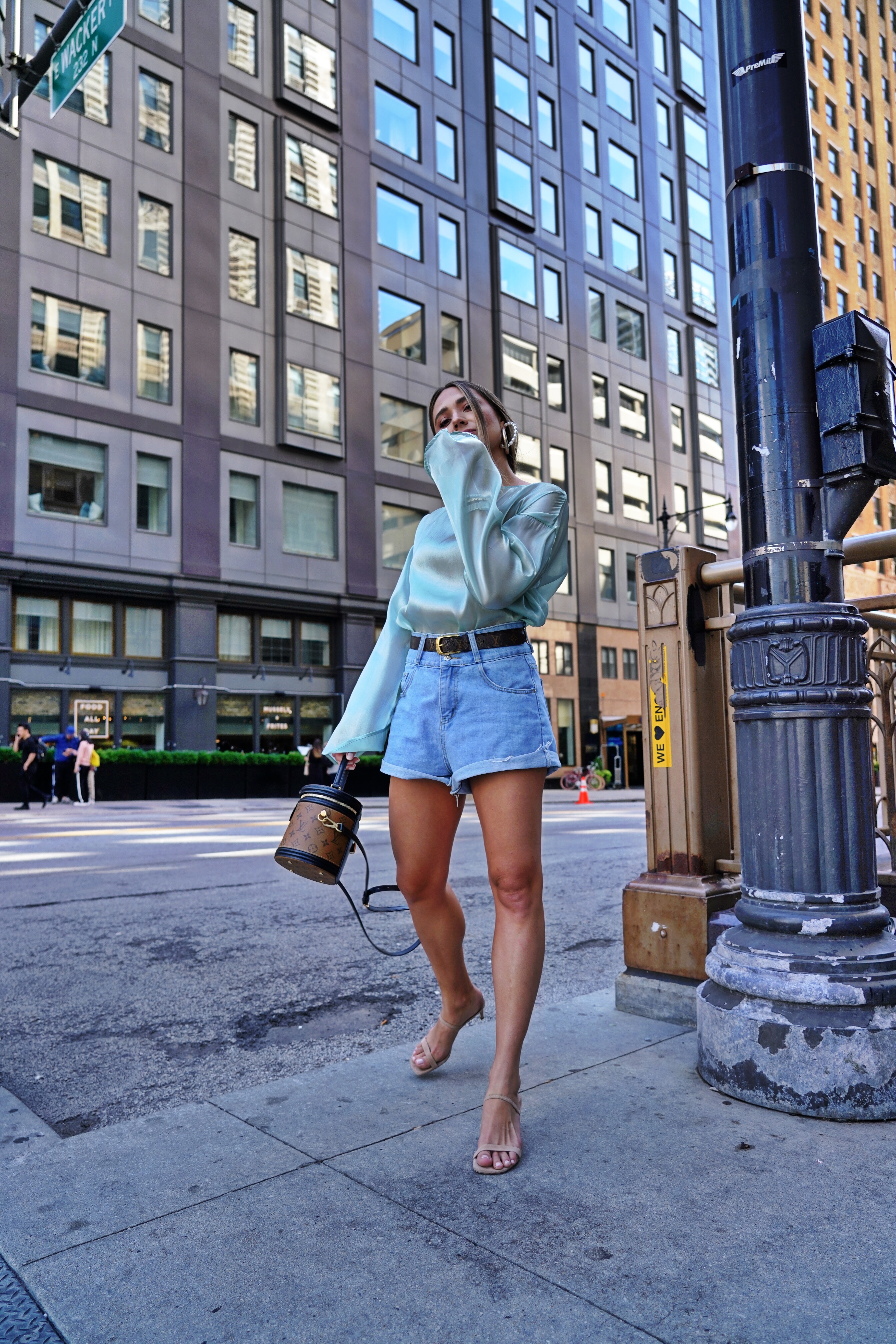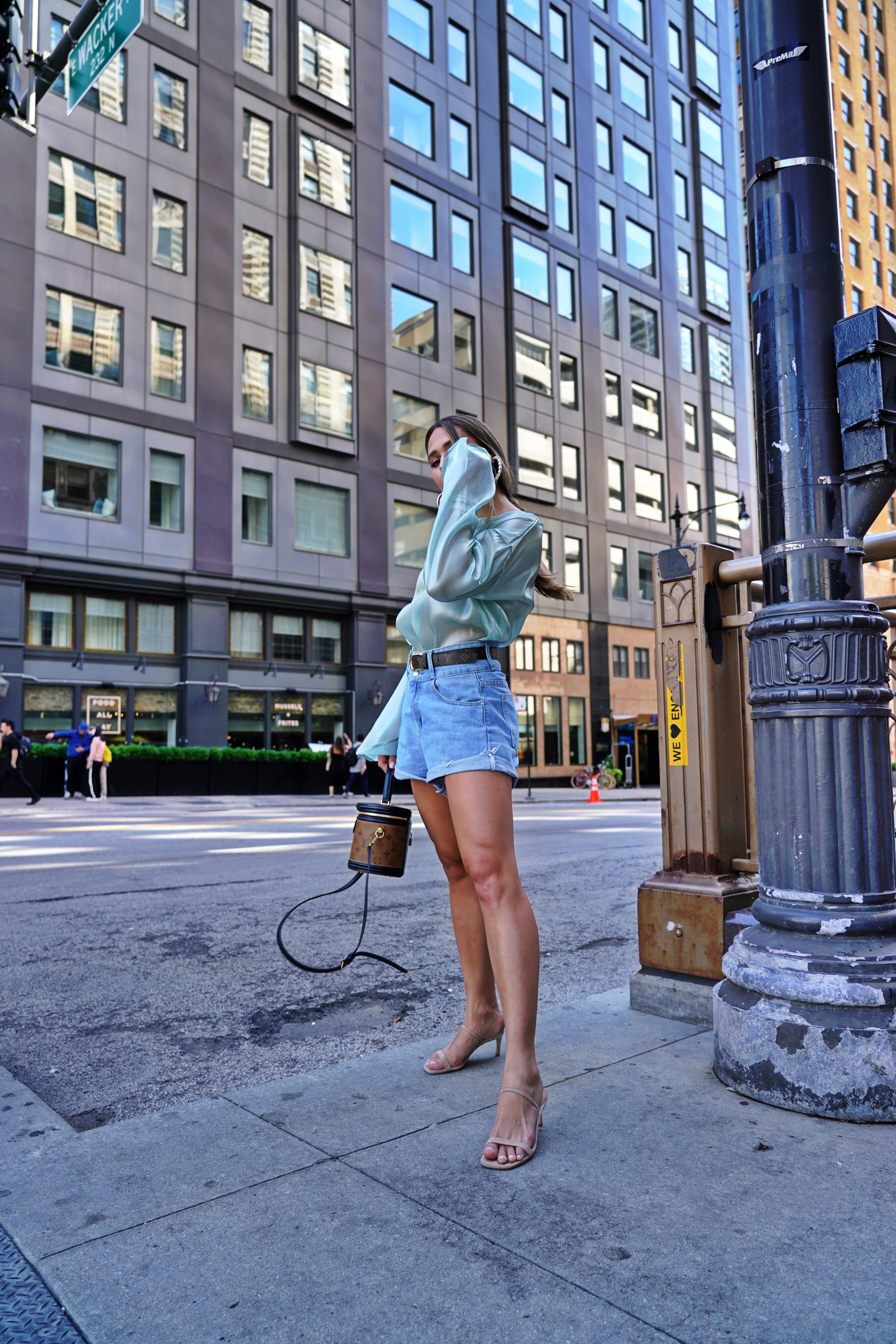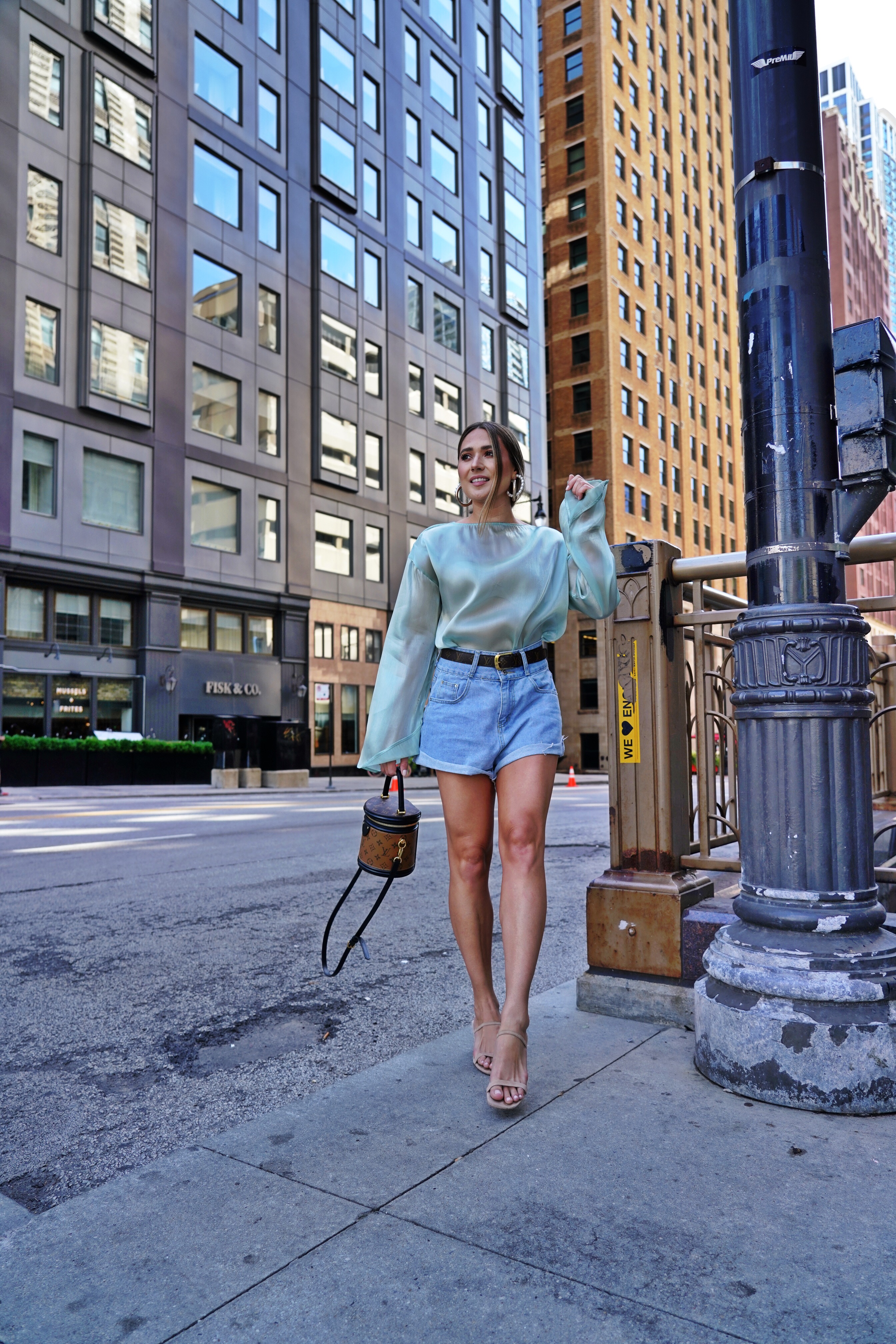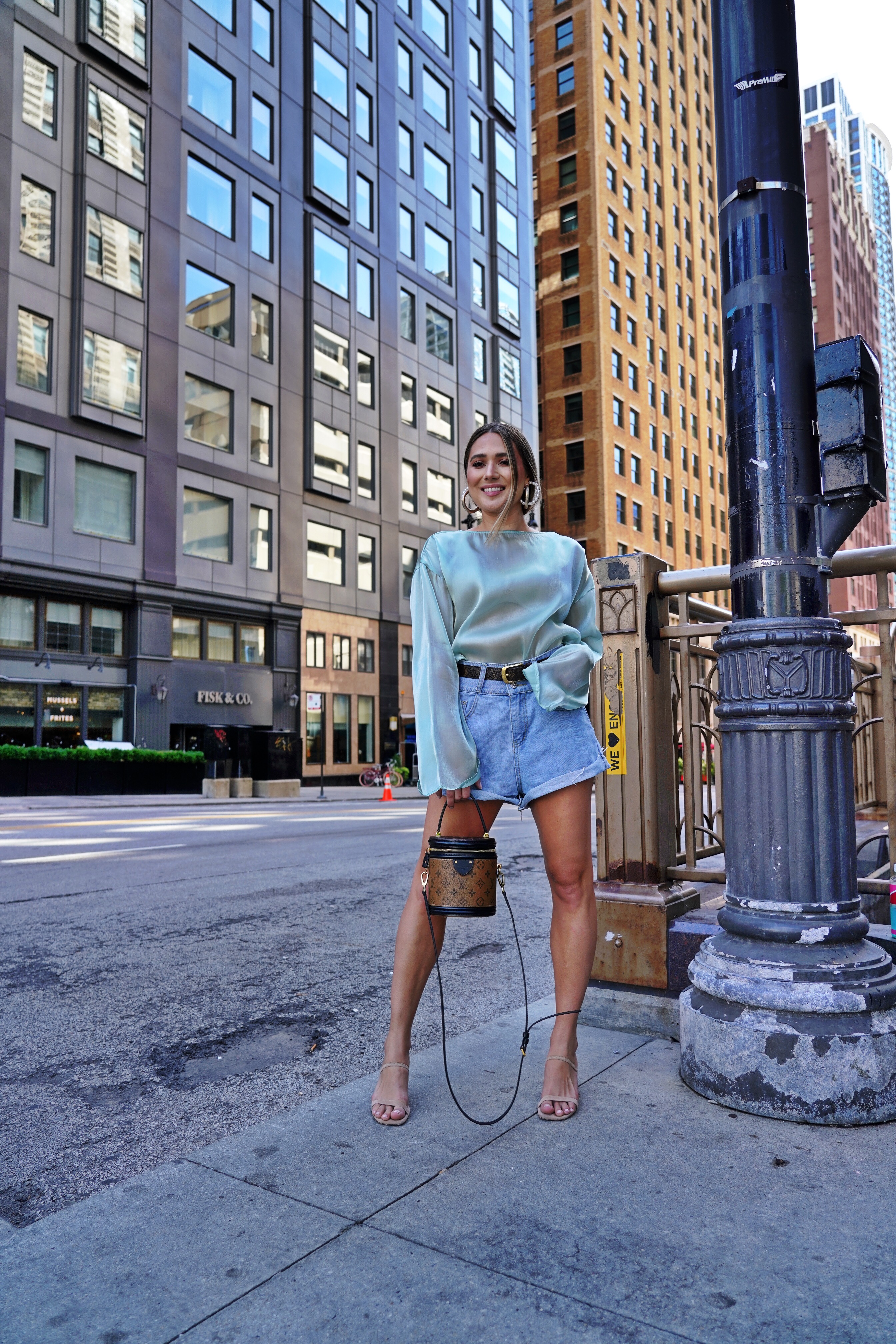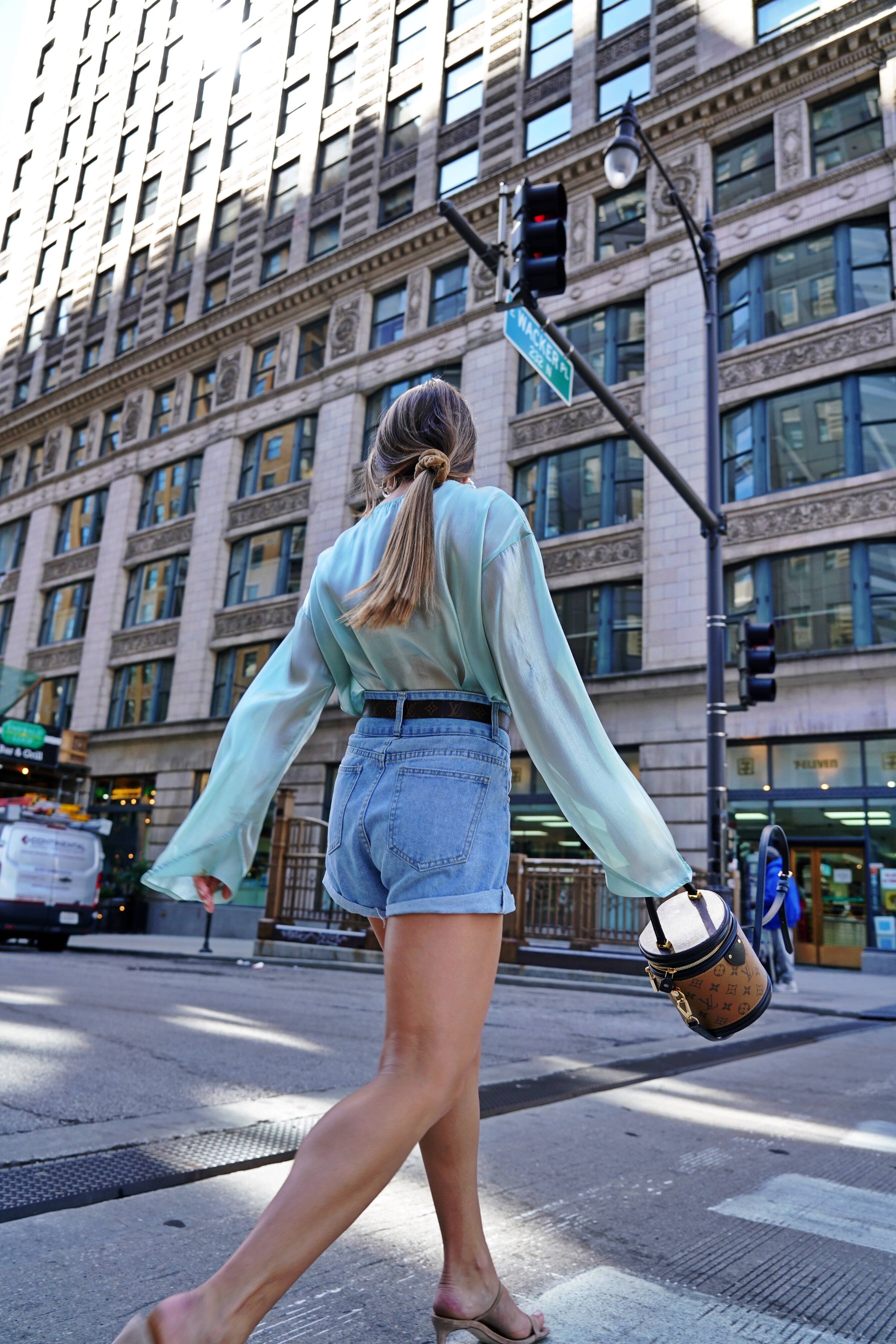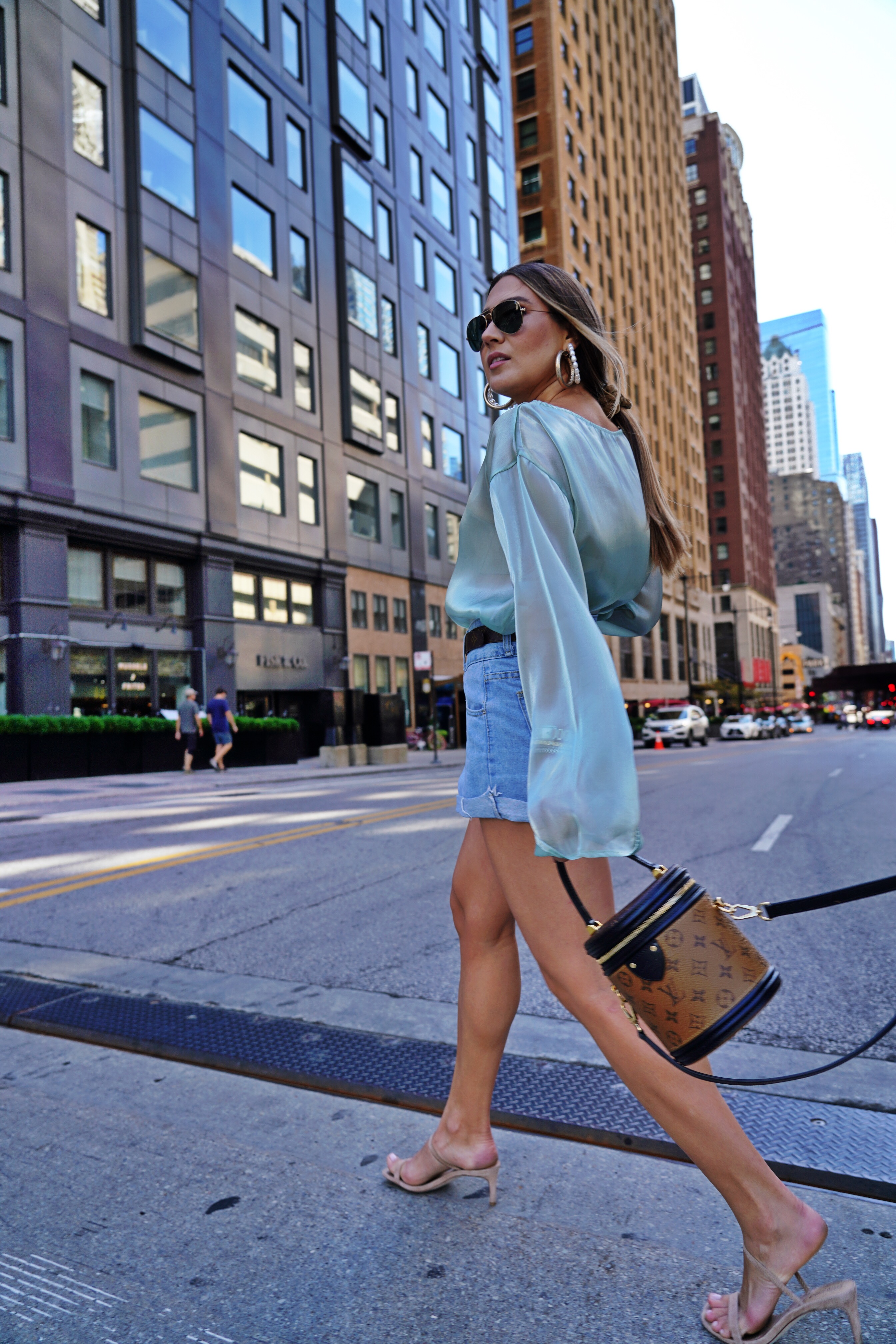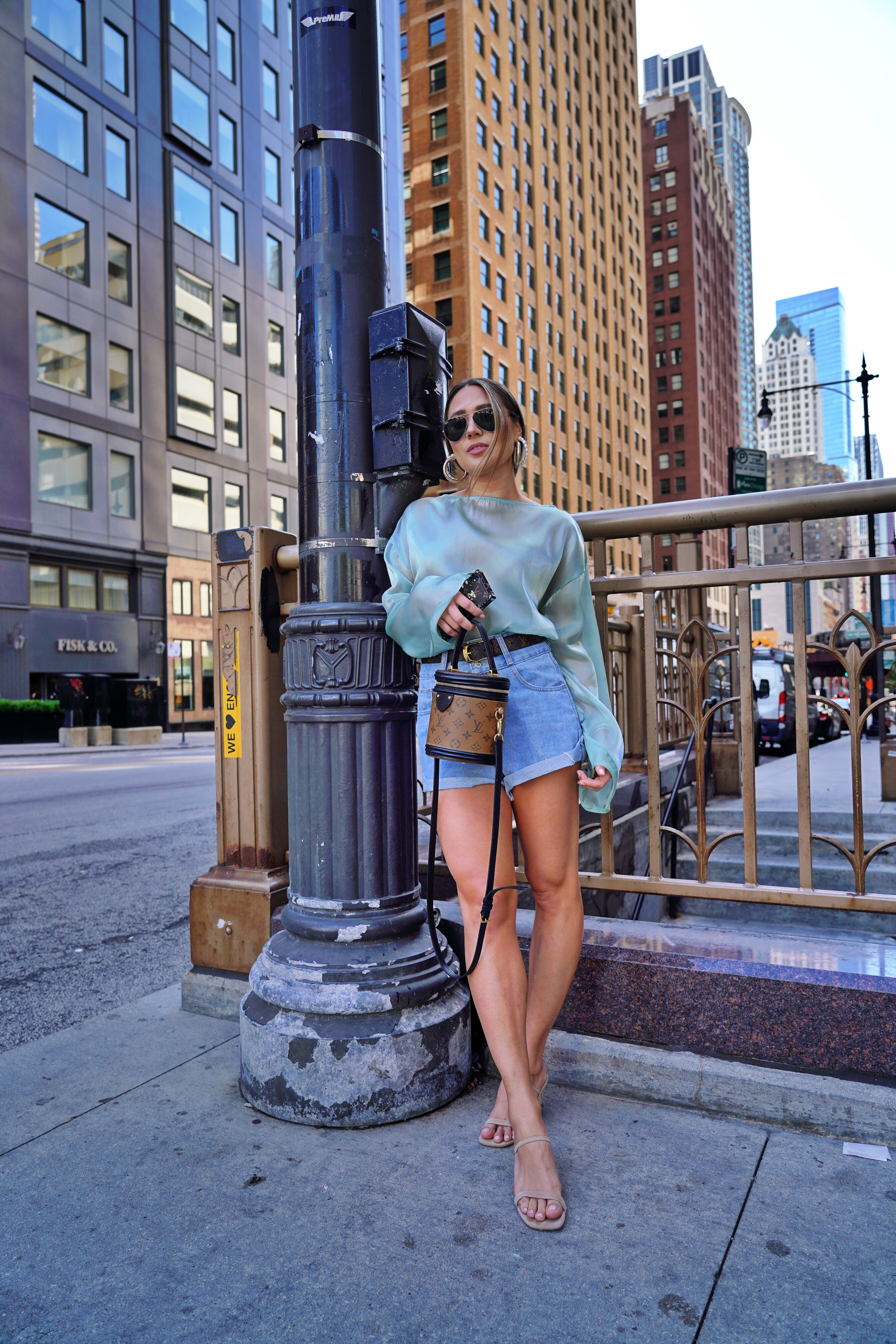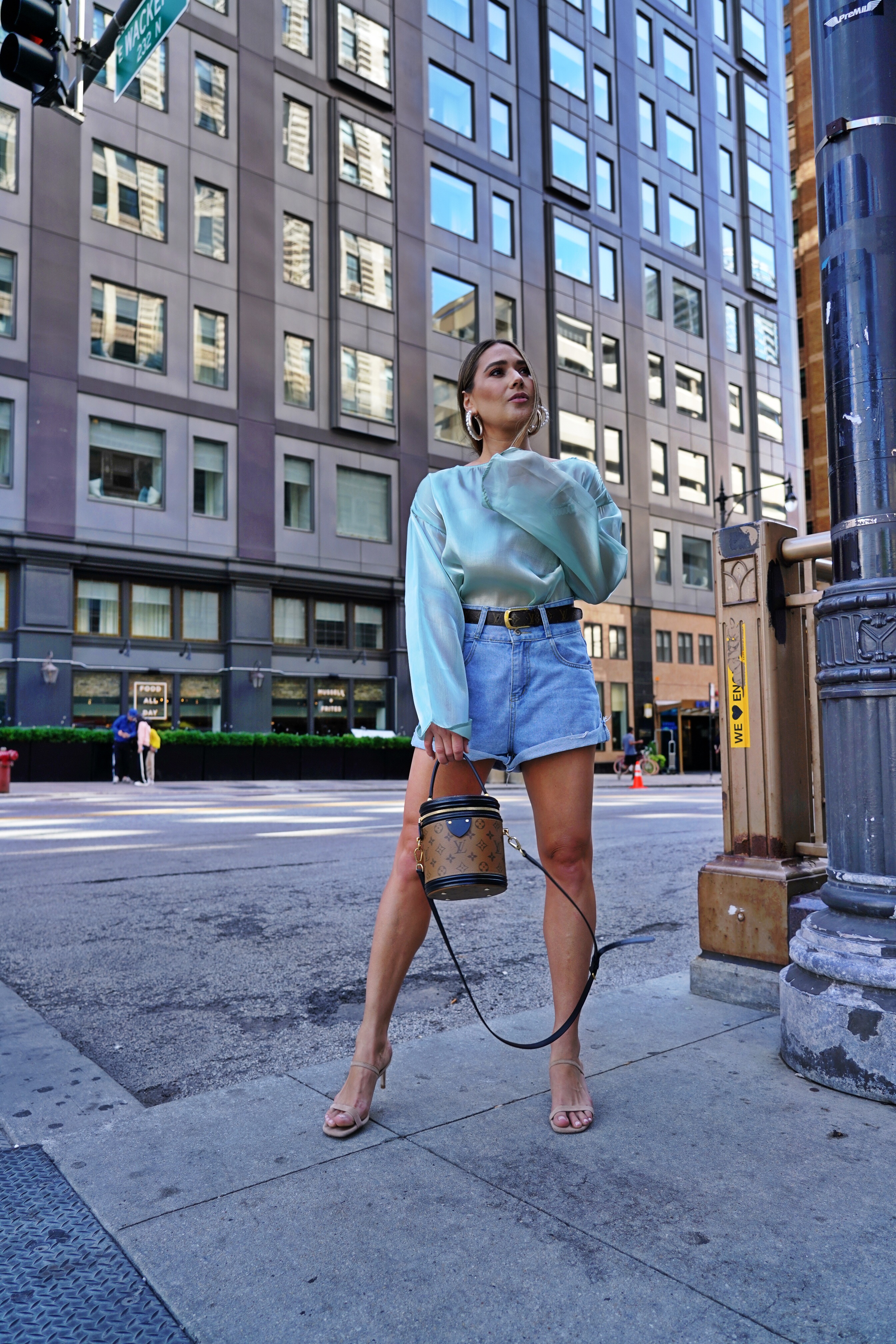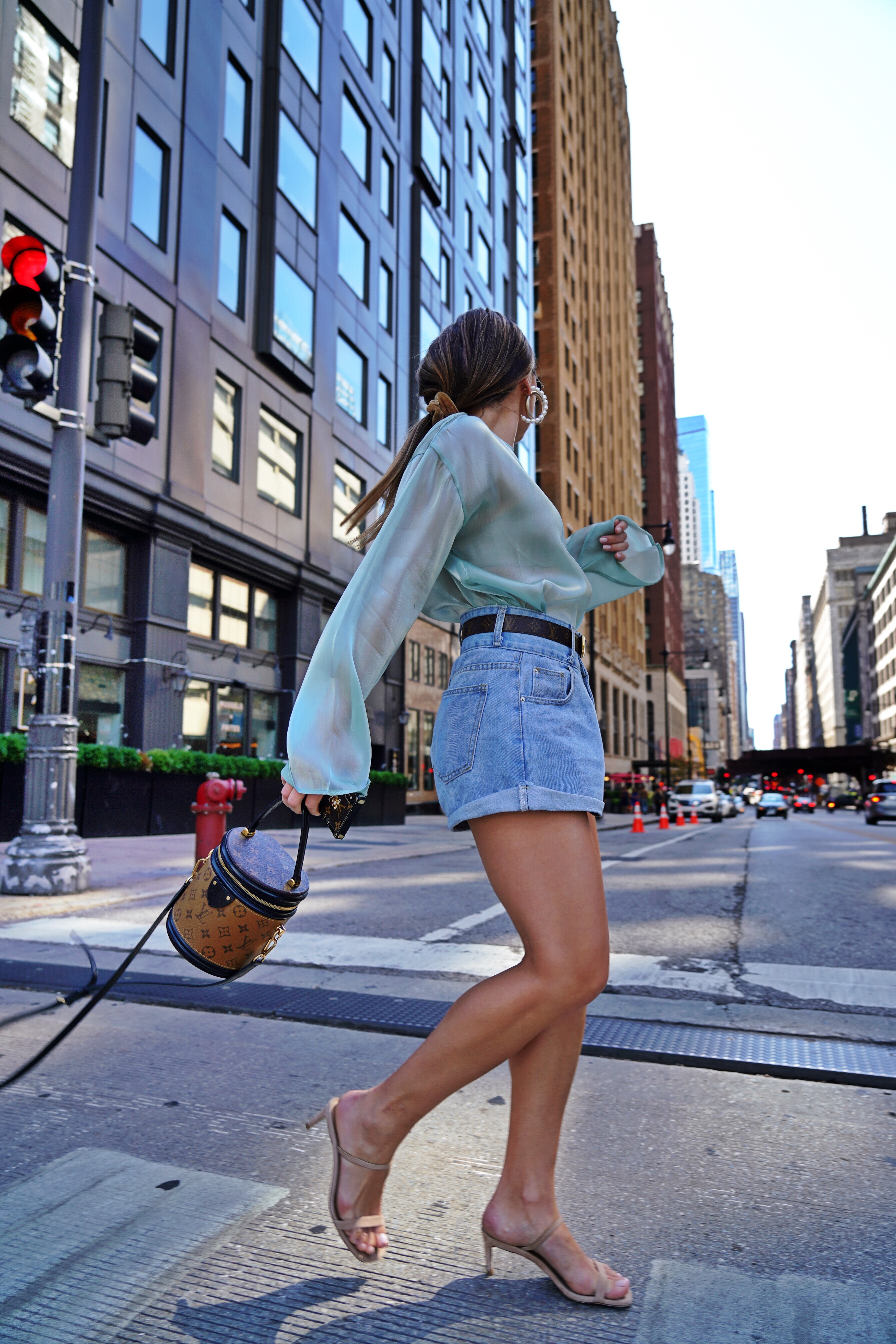 There's just something about this blouse- can't decide whether it's the standout muted mint hue, the cloak your hand type oversized sleeves, its sheer fantasy sheen or overall comfort that makes it to the top of my current favorites list.  I can NOT get enough and that's apparently evident in the number of times it's been worn.  Ding ding!   My new nifty "basic".
If you know me, you know I love a big oversized earring. The bigger the embellishment, the better.  Happily been achieving this look by wearing just as big an earring in my second piercing.  Two times makes for twice the bling!
I've had this Louis Vuitton belt for YEARS and honestly have JUST been wearing it now.  Does that ever happen to you?! I guess it just needed a few years in hiding before making its grand debut.  Weird.  Some things in my closet just work that way.
On a side note- my sister is MARRIED! A fairy-tale wedding that was simply magical, a dream.  Hoping to share all of Aruba and part II with you soon 🙂
Generation Bliss top & earrings, Zara shorts (old) similar here, belt, shoes, bag