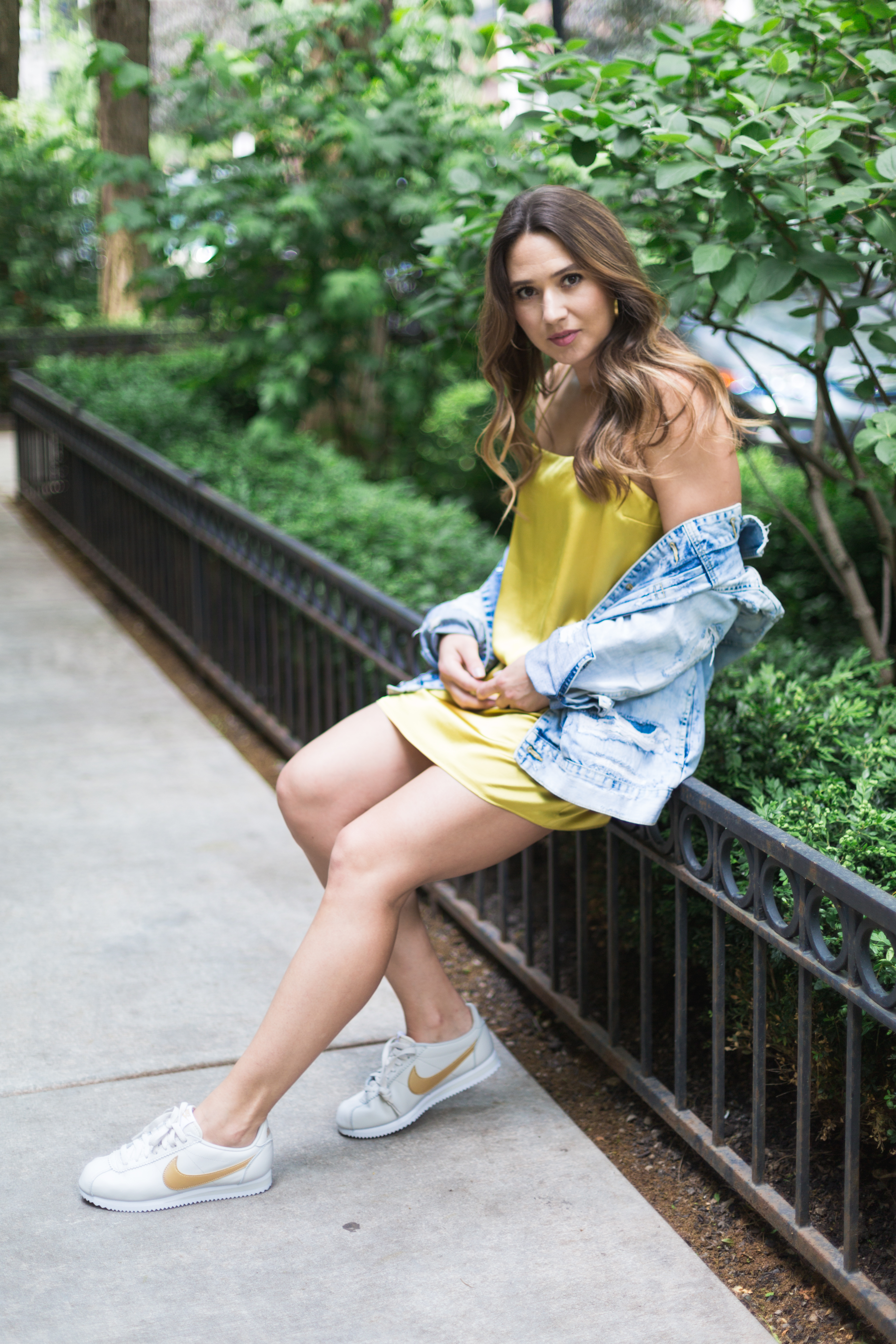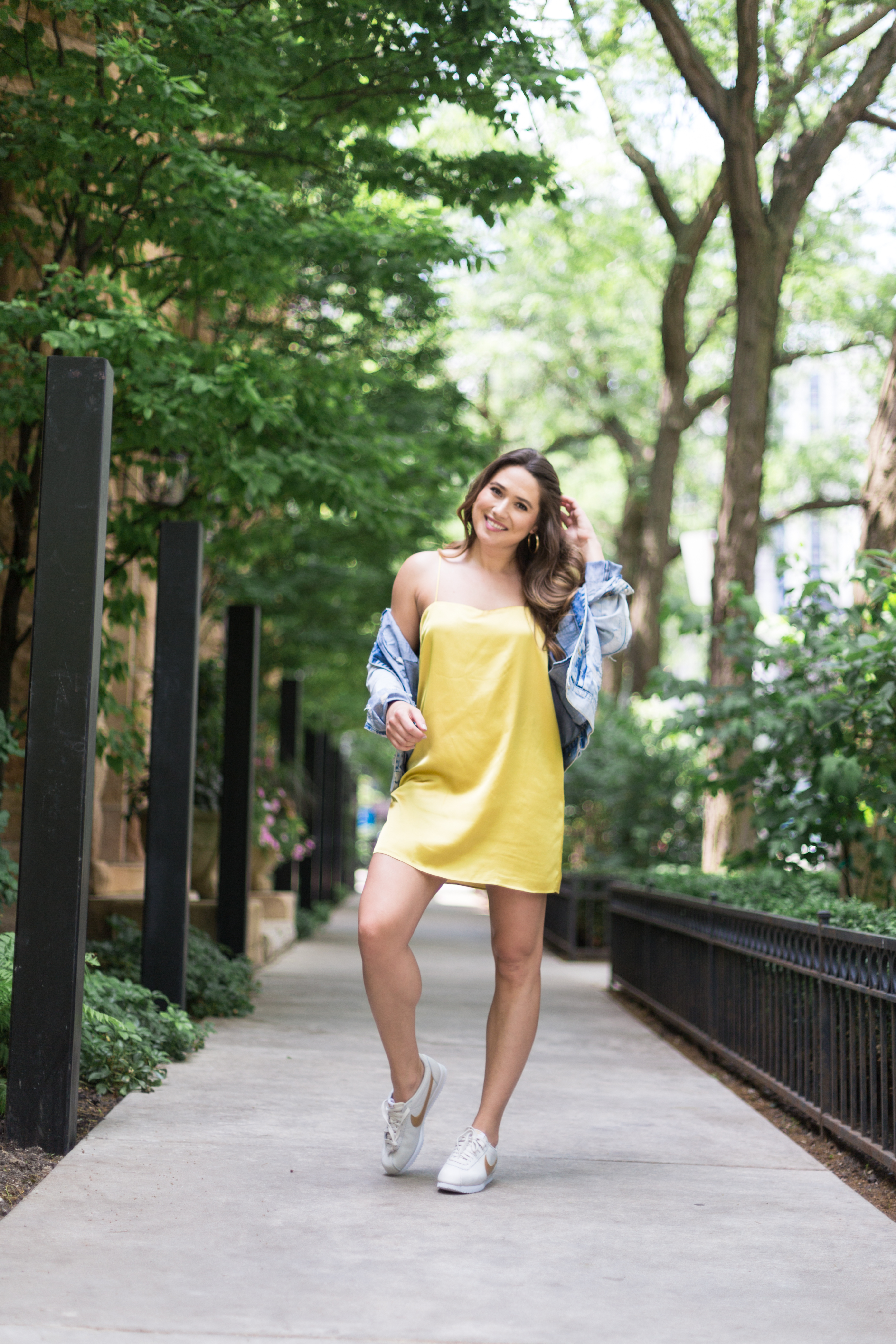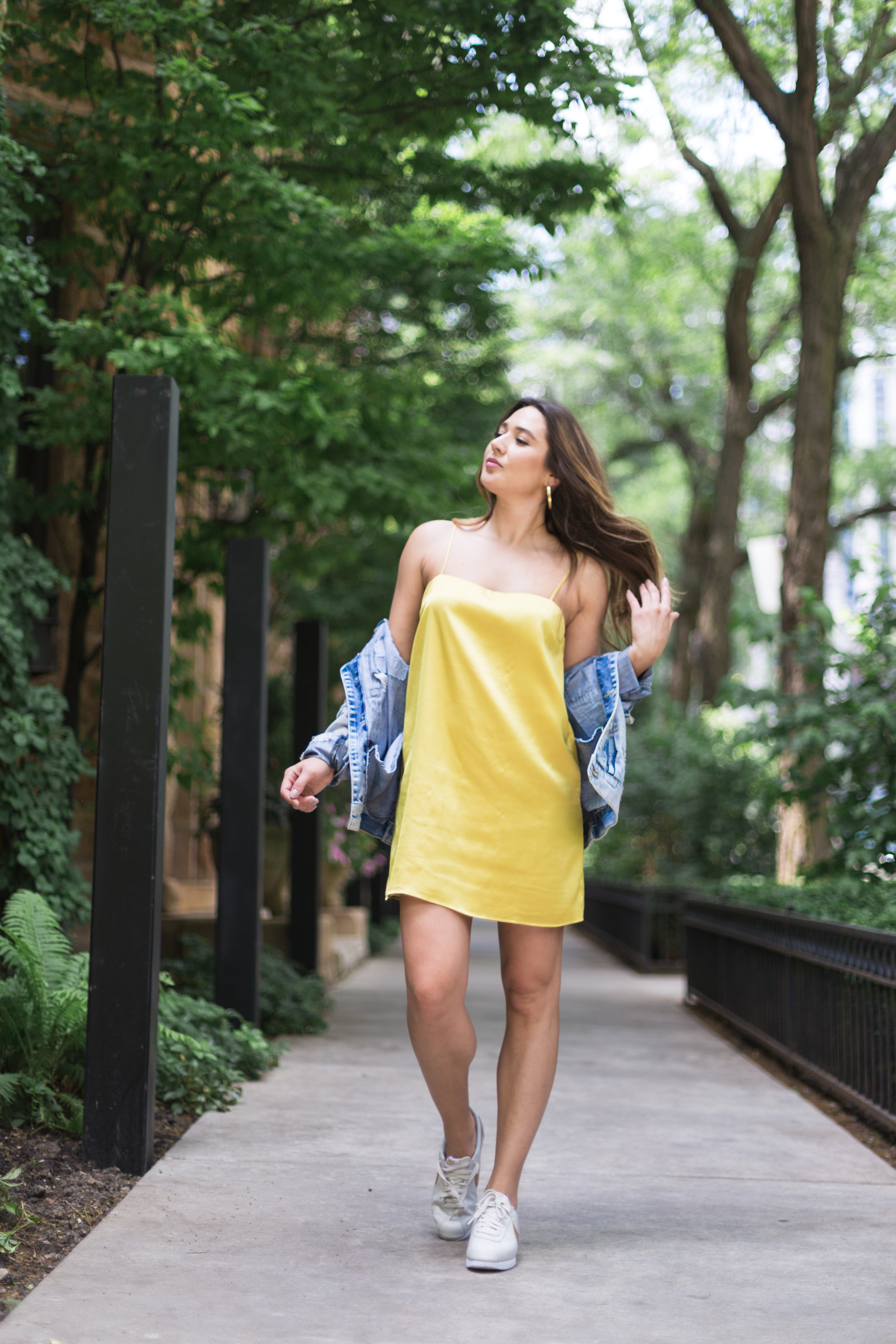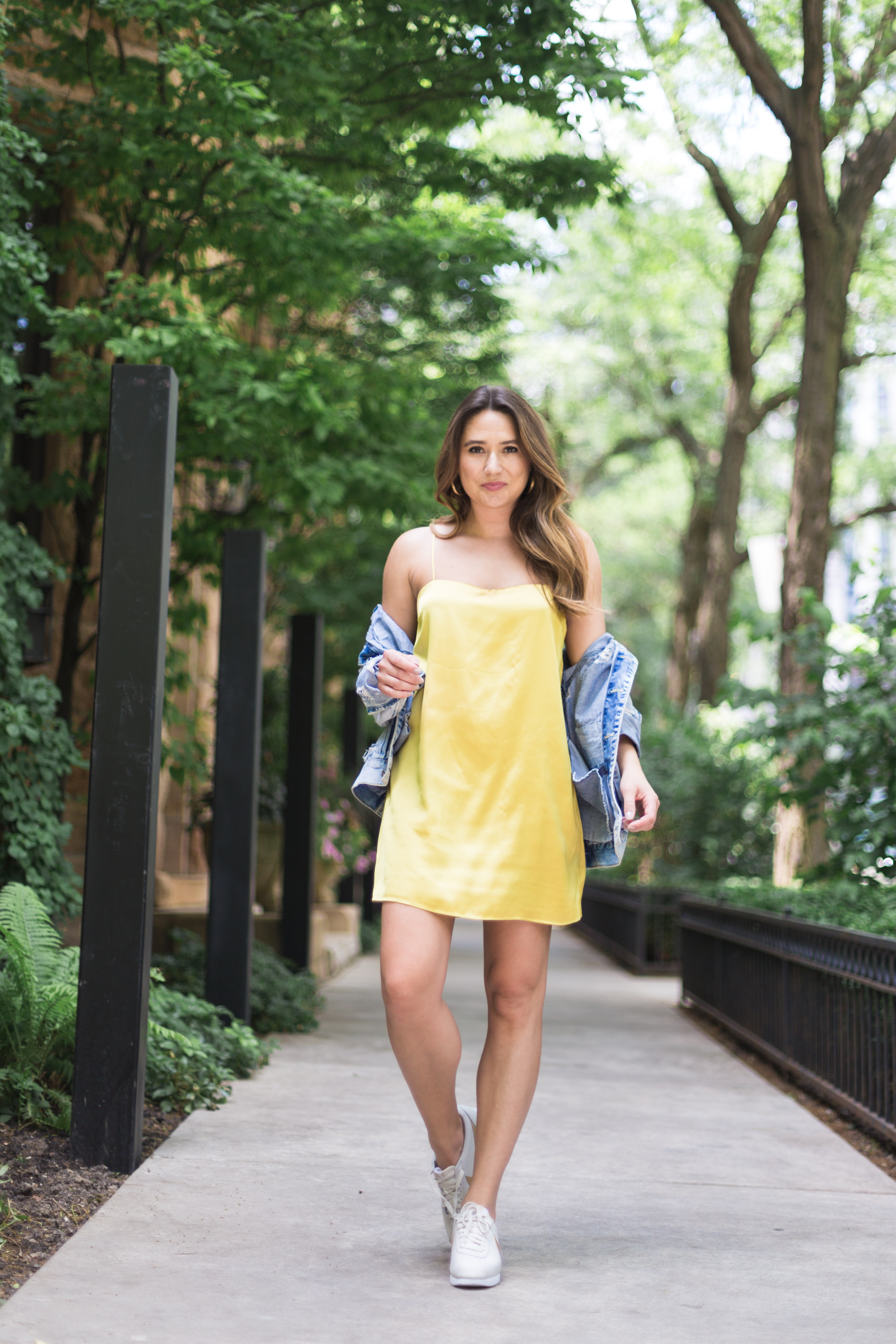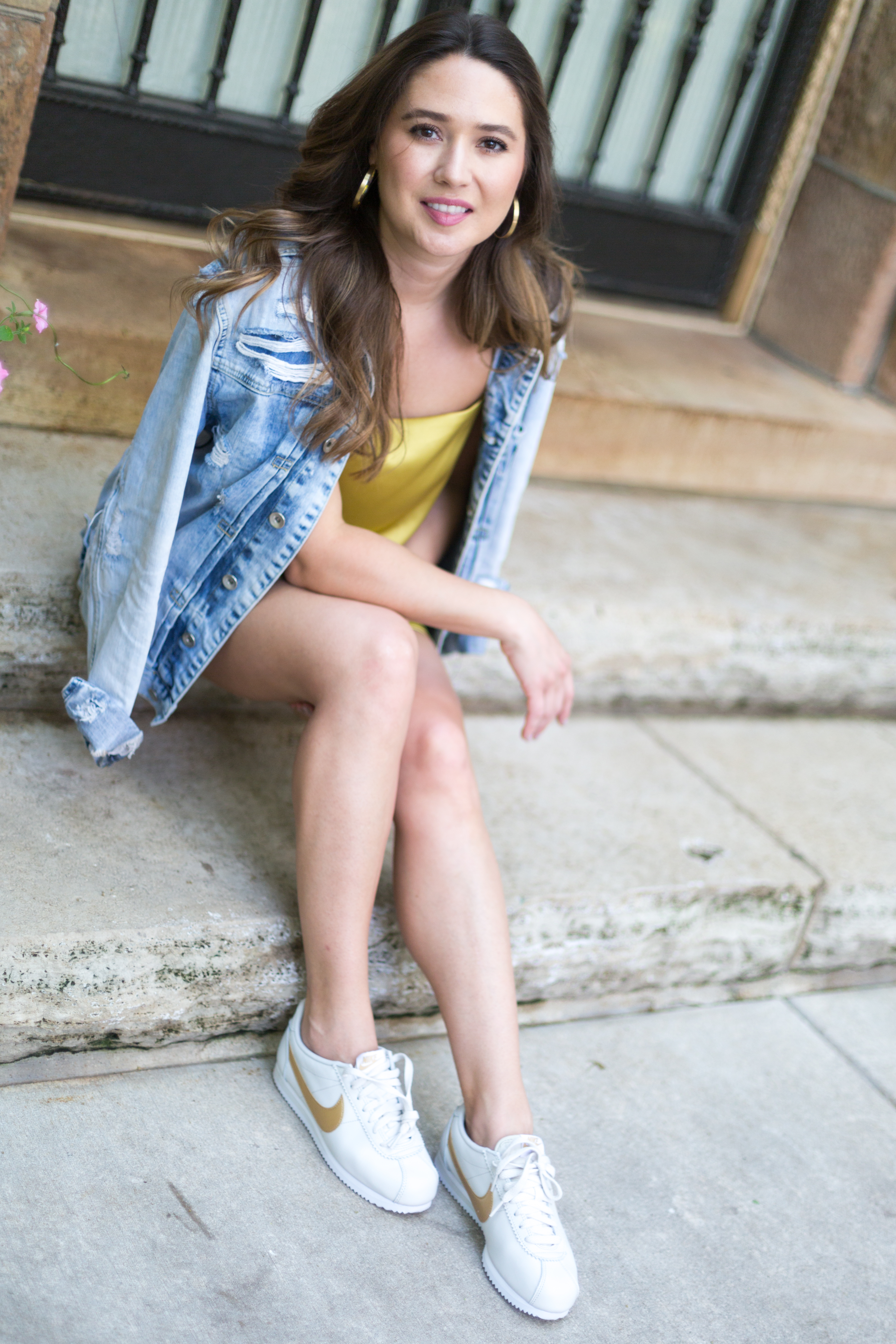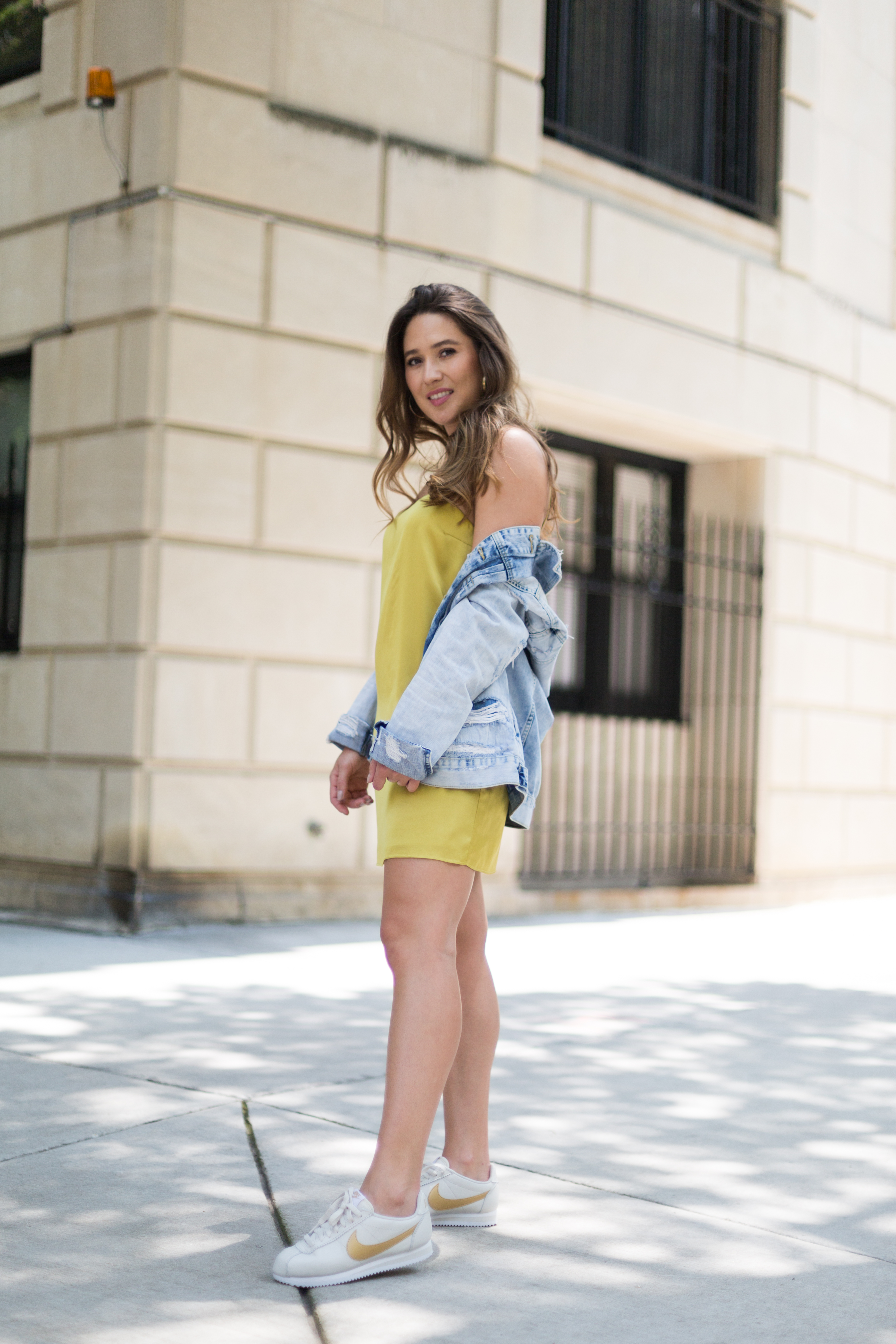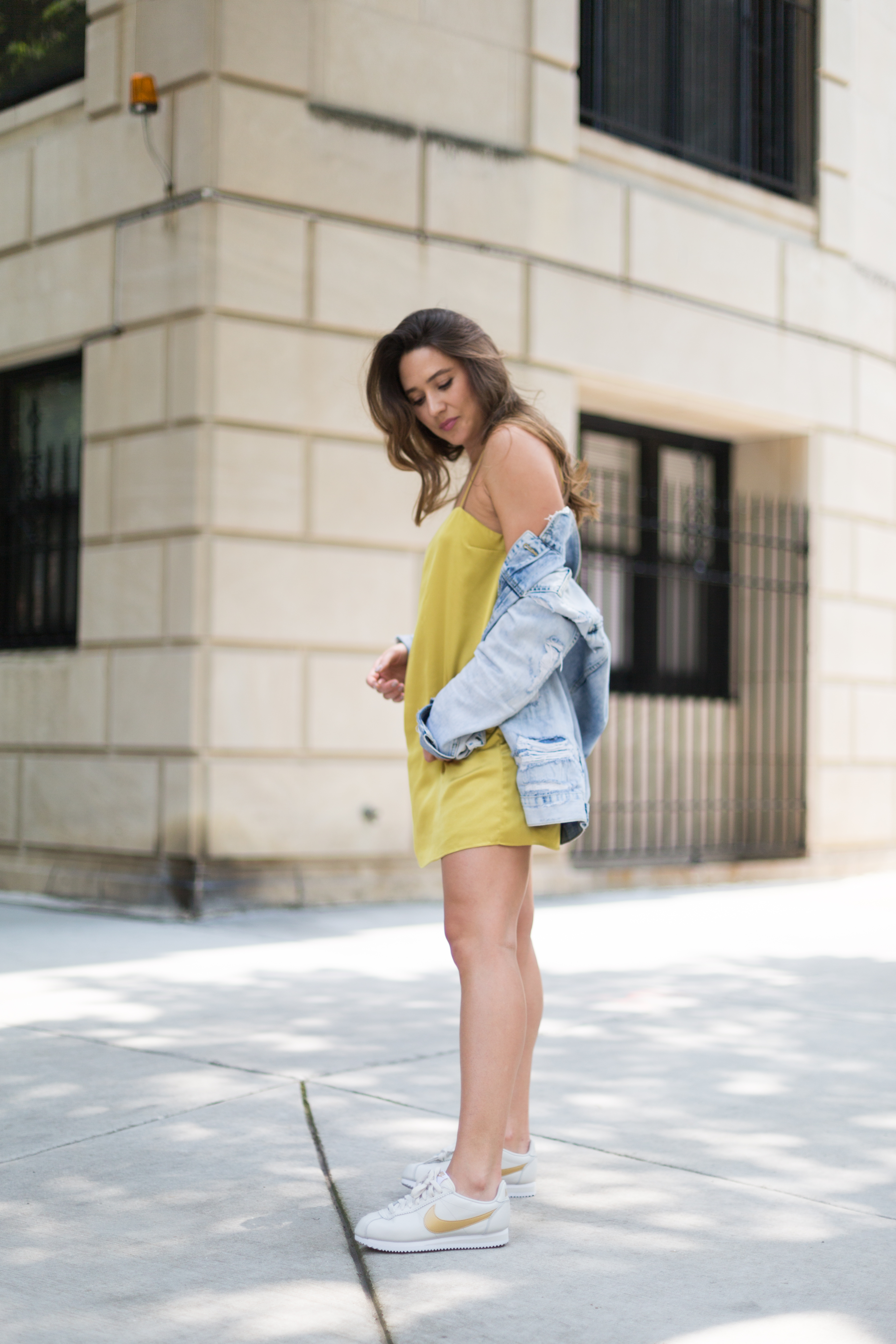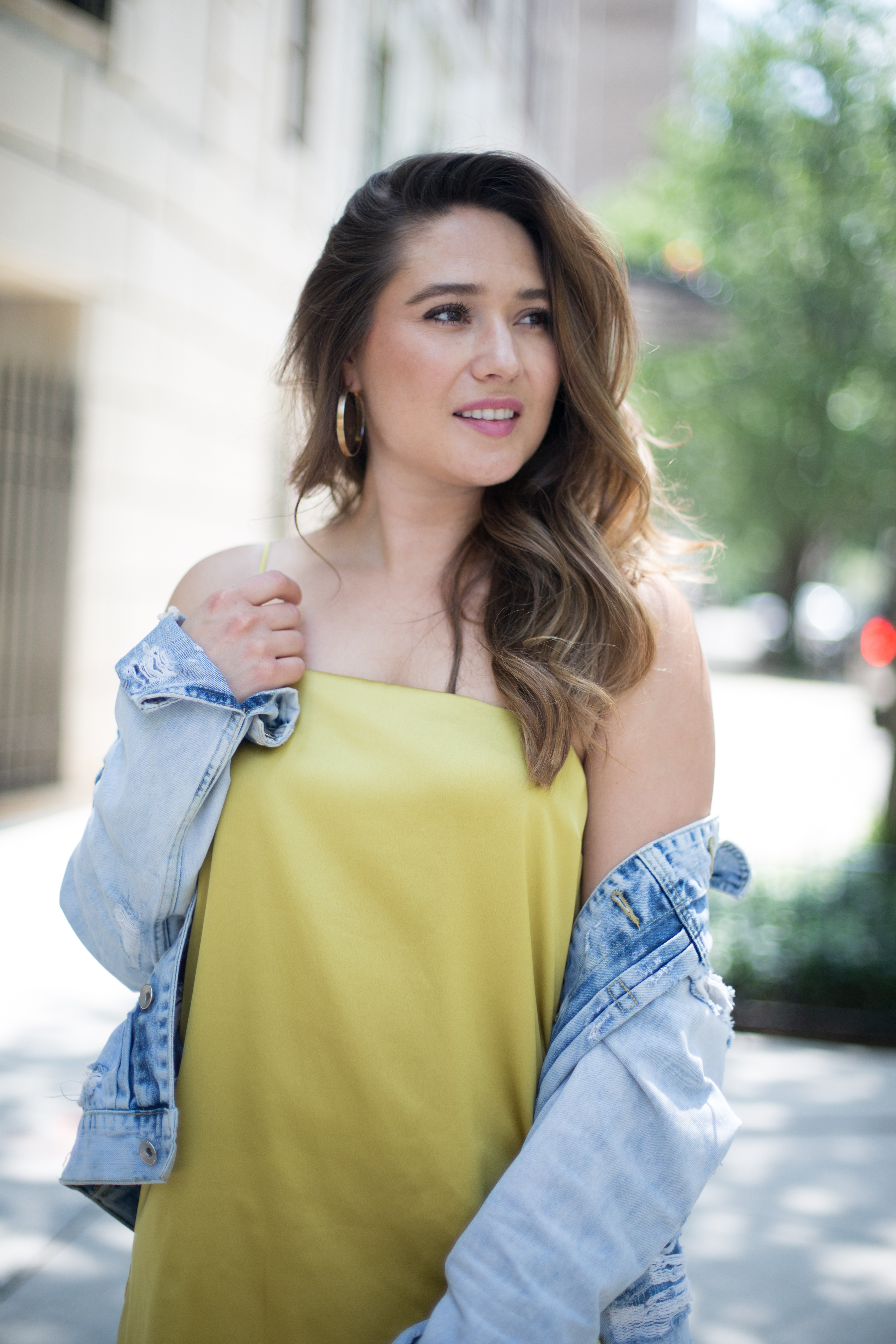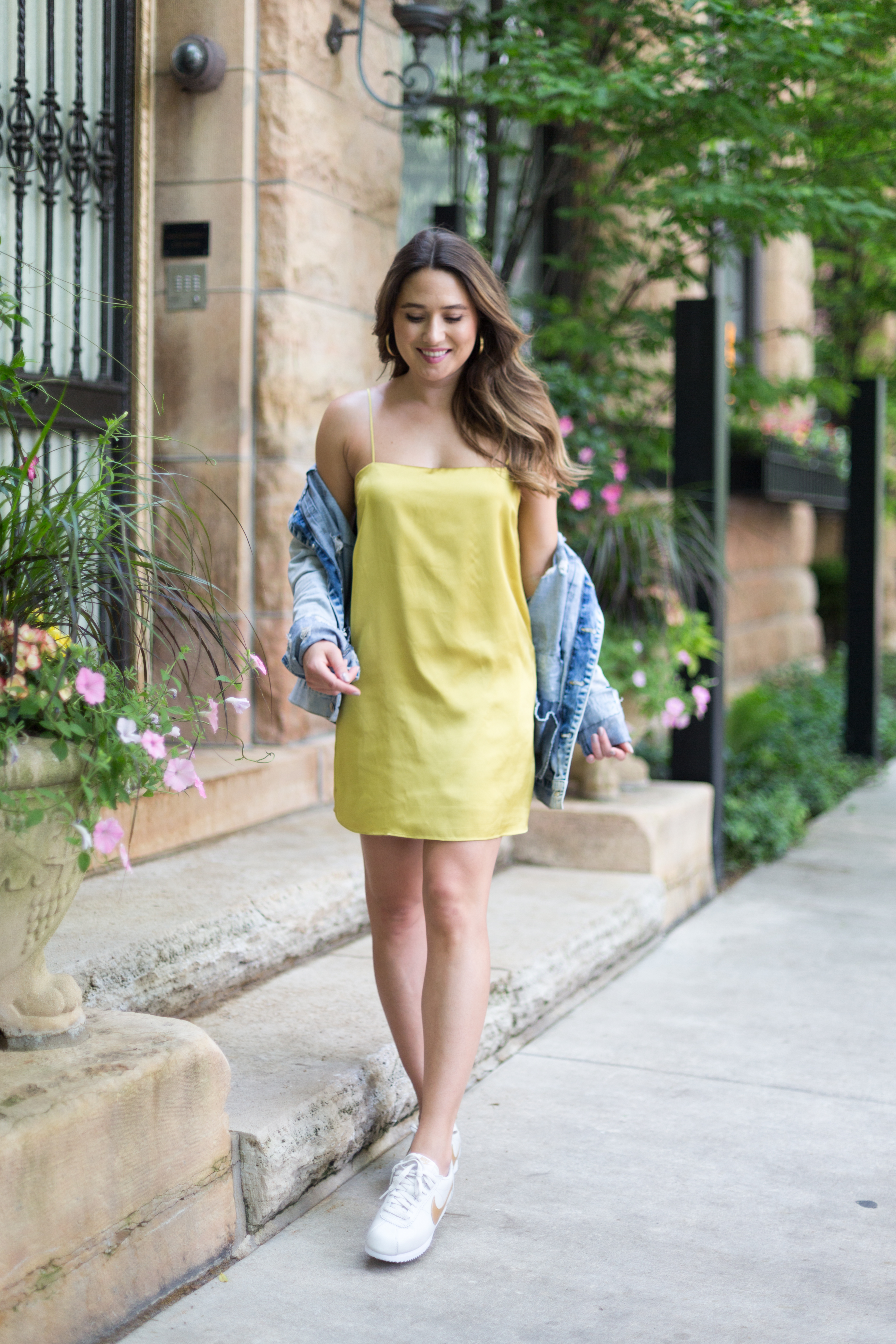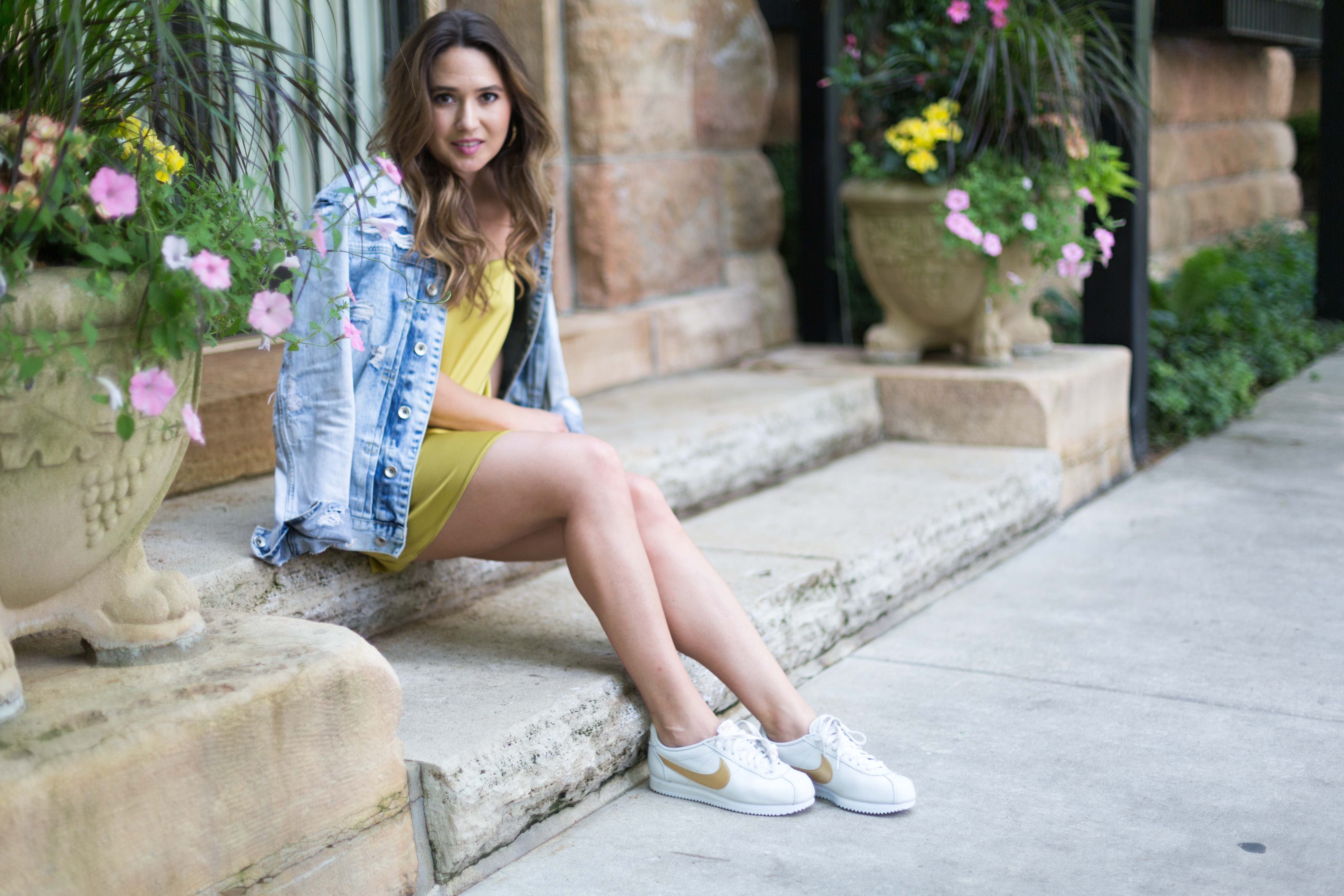 An uncommon ground these city greens but nonetheless almost always present in the suburban like pathways of the Gold Coast, most casually matching my slip dress…but that's beside the point 😉
Not sure which aspect of the shoe I adore more… the bone color base that's just the perfect offset of white or the golden Nike slash that's more muted metallic. I take it as a tie.
Recently celebrated the 45th anniversary of the Cortez shoe at Nike HQ in Chicago. And let me just say the shoe of sport, style and culture is the most rad of them all. Been obsessed with the Cortez for years and years and my love for the style only grows more and more. It's the type of shoe you throw on casually with jeans and sweats but its alter ego paired with a ball gown or high fashion styles speaks volumes more. And yes, the options of ways to wear it are even so, endless.
You'll be seeing a lot more of the later in more recent posts and I can't wait to show you those impossible ways to wear them !
Photography by Roxy Yang
Shop my look here-