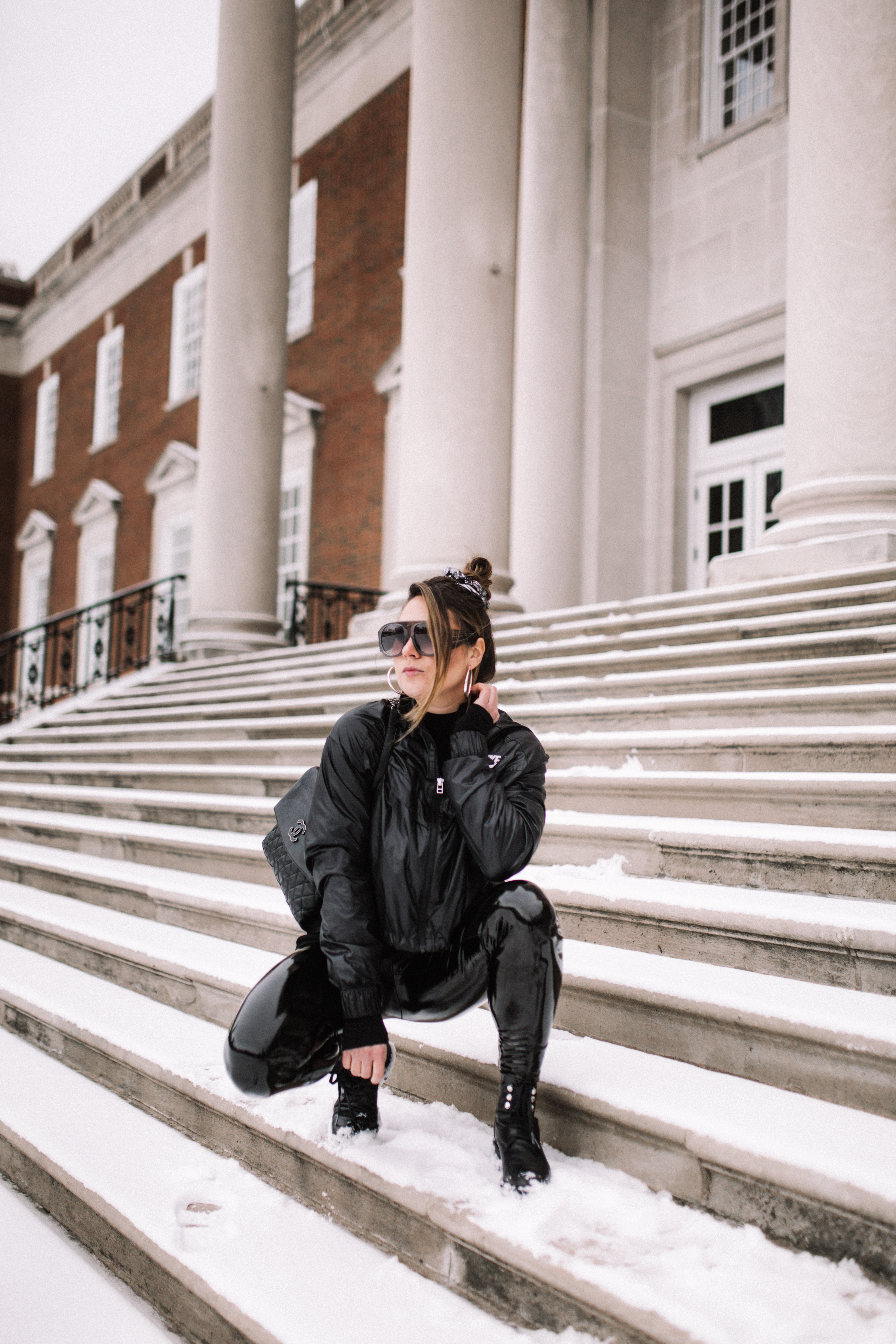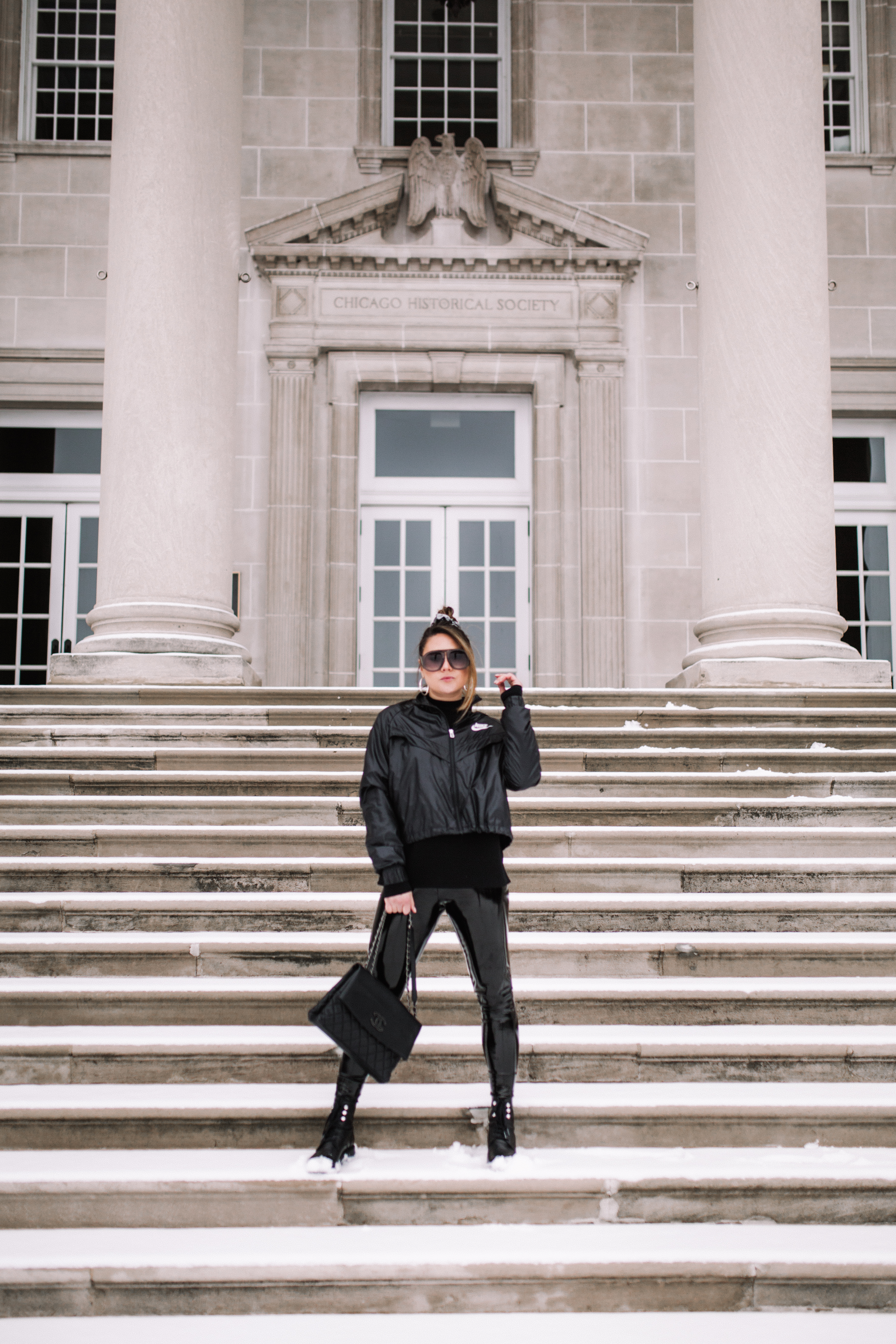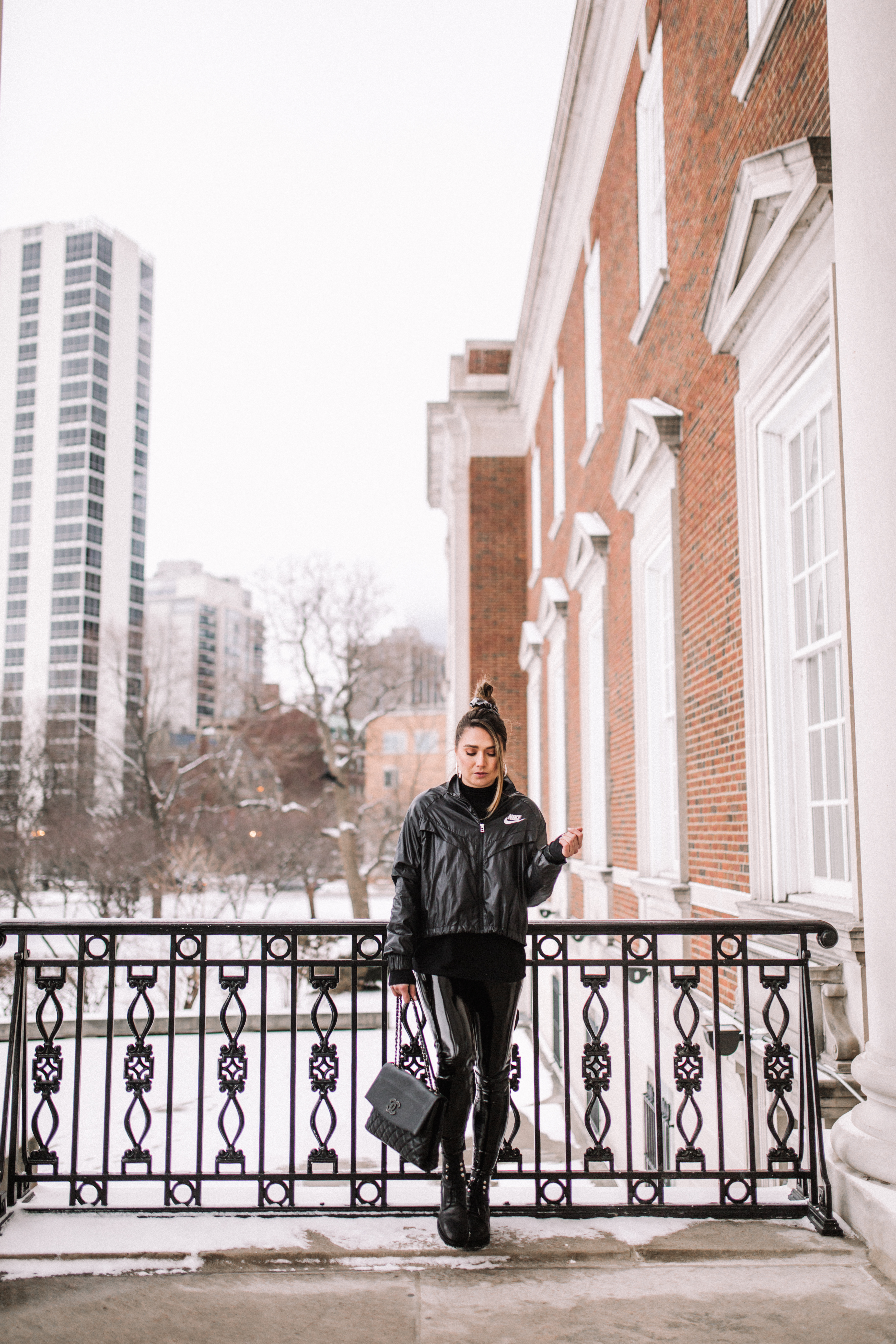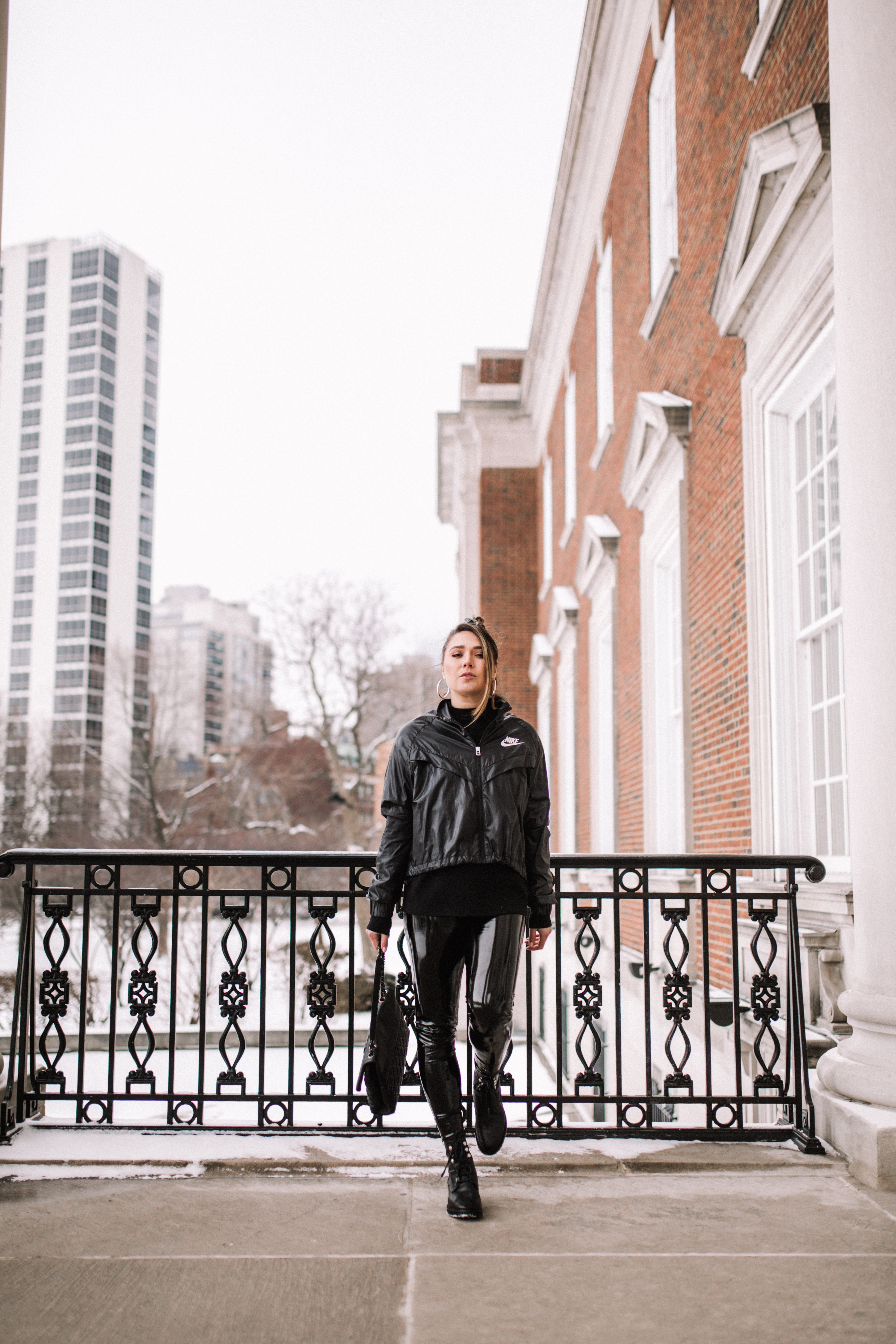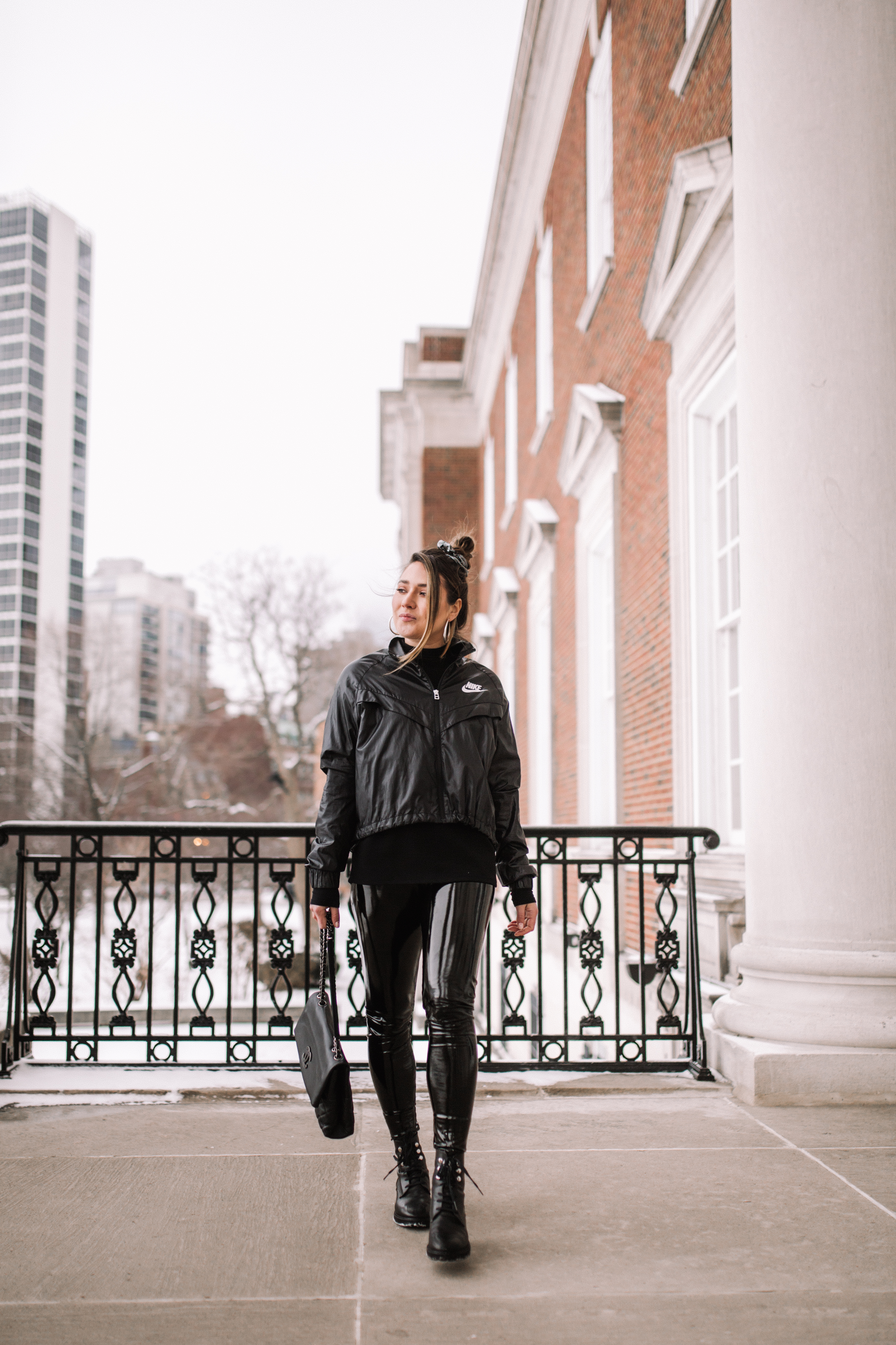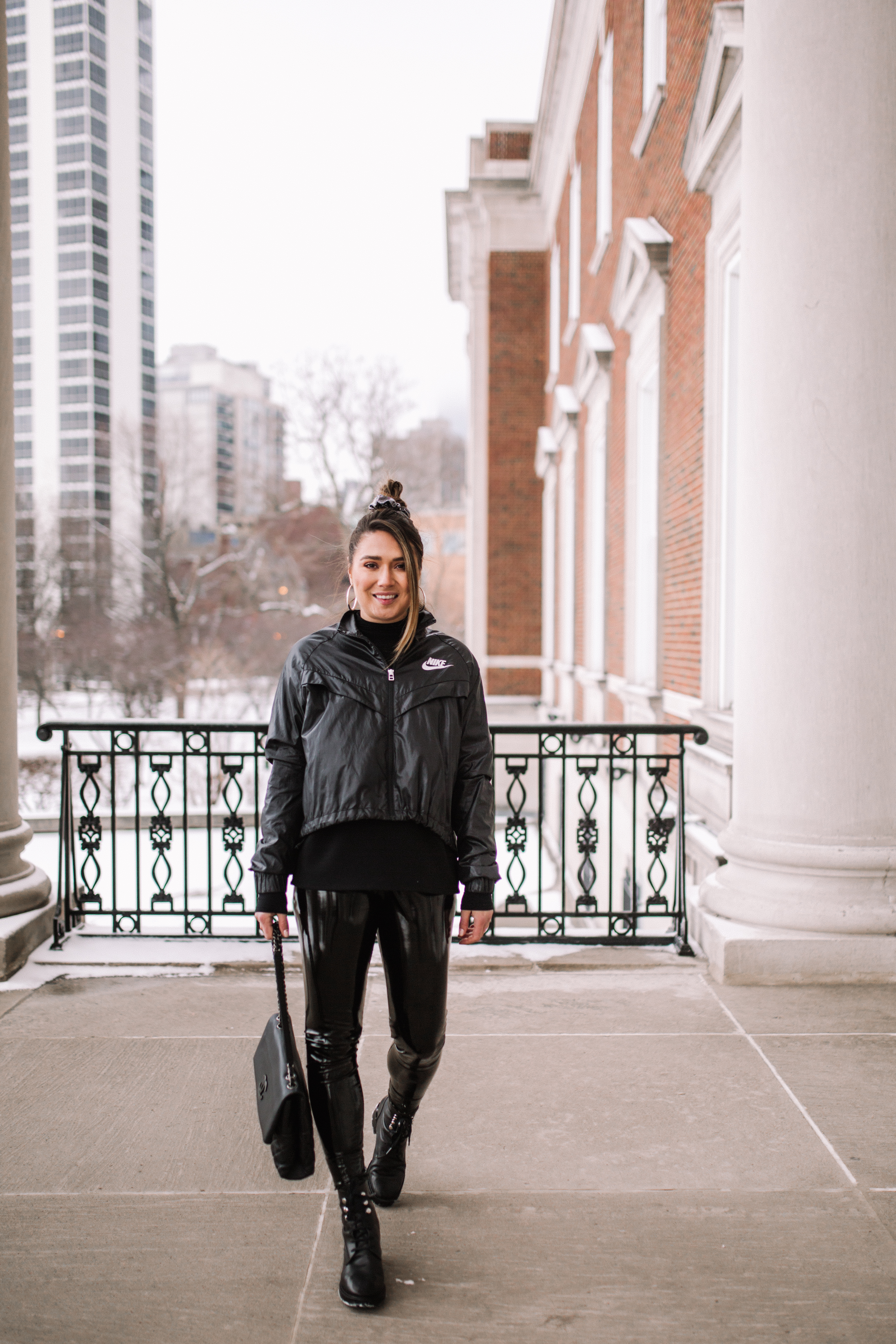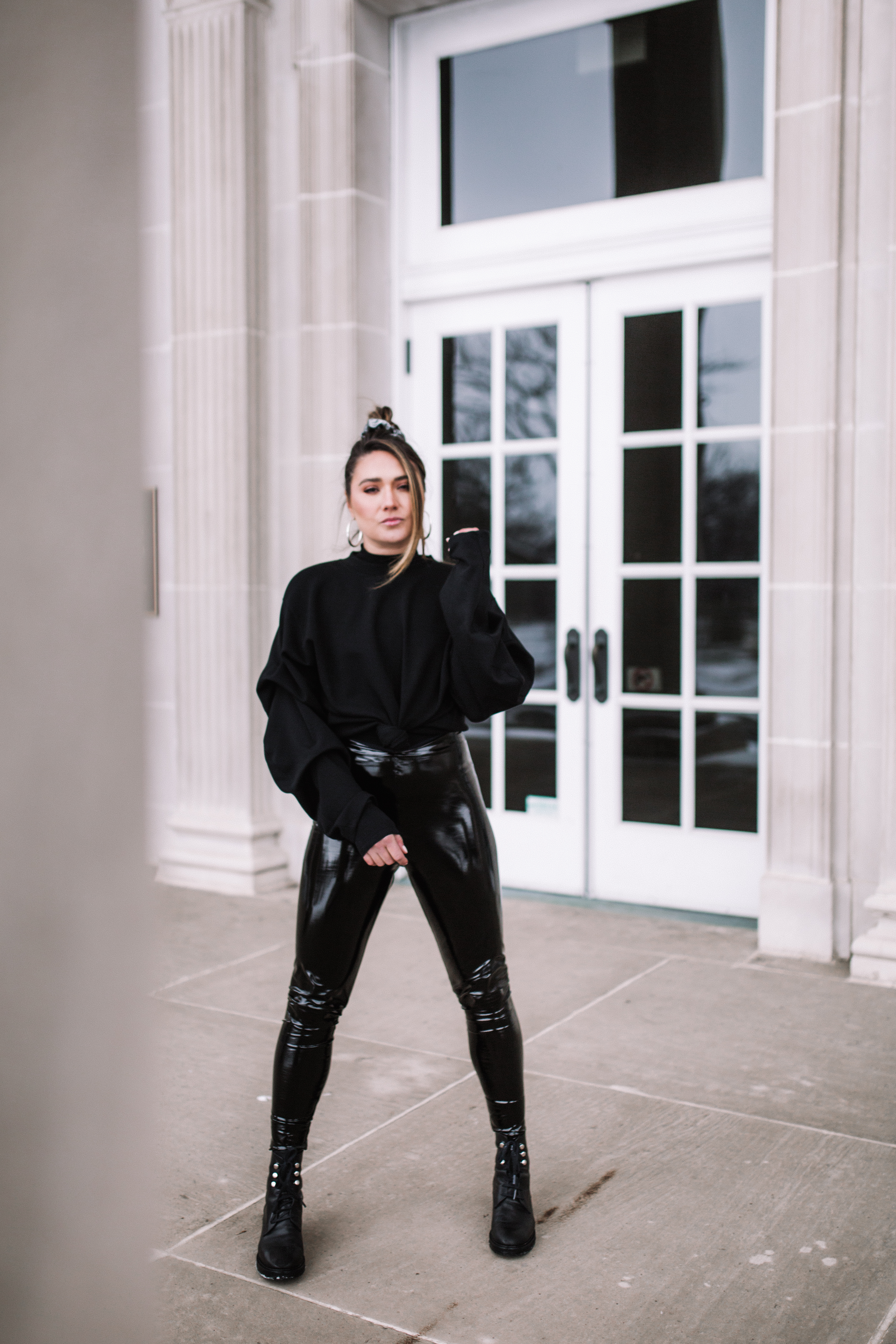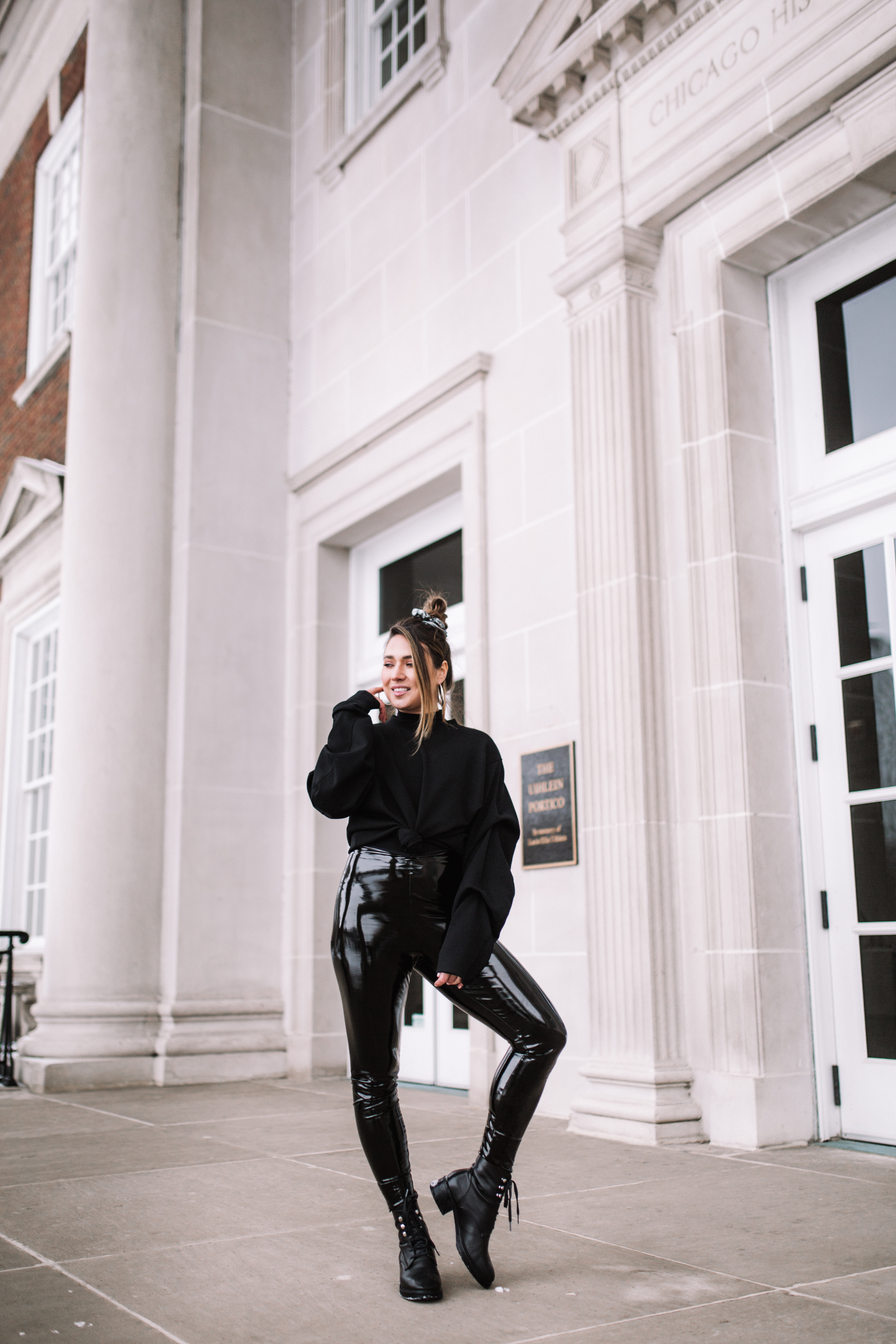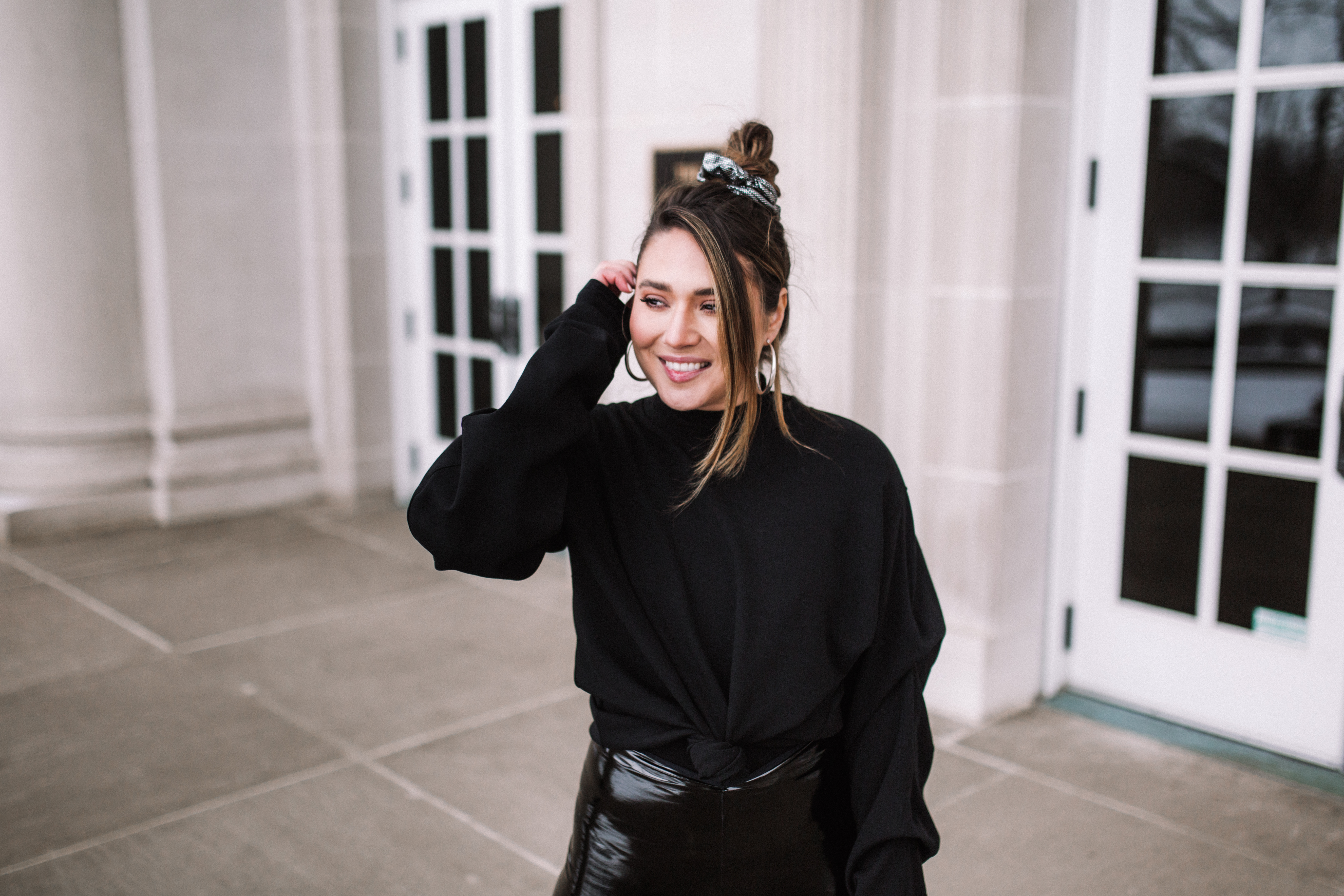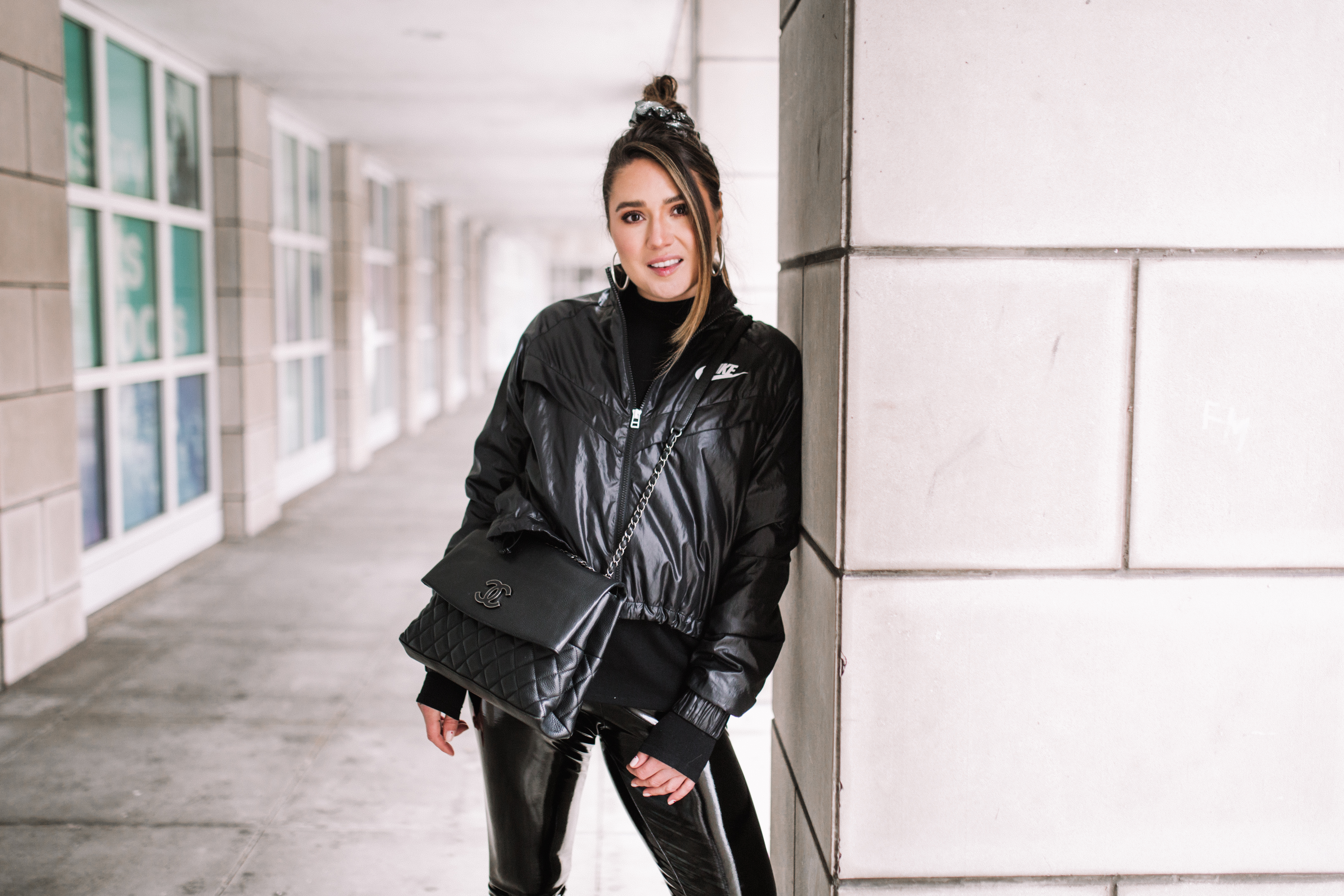 Nike warrior feels in this ensemble.  It's still March and it's still blah.  No worries, as you can conquer any repulsive weather wearing a rather cool Nike windrunner, patent leather leggings that mimic cat woman vibes and combat boots.  It's all about having those super women powers in fashion, in theory, in life- conquering the world one outfit at a time.  Scooped up this jacket at Pogo's grand opening in Chicago- a lifestyle boutique with exclusive athleisure street style looks.  Totally worth checking out.
A few days late, but for all the badass babes in this world- this one's for you.
Happy International Women's Day!
xoxo
Shop my look here:
Nike Windrunner Jacket (similar here and here), Leggings, Turtleneck, Scrunchie, Boots