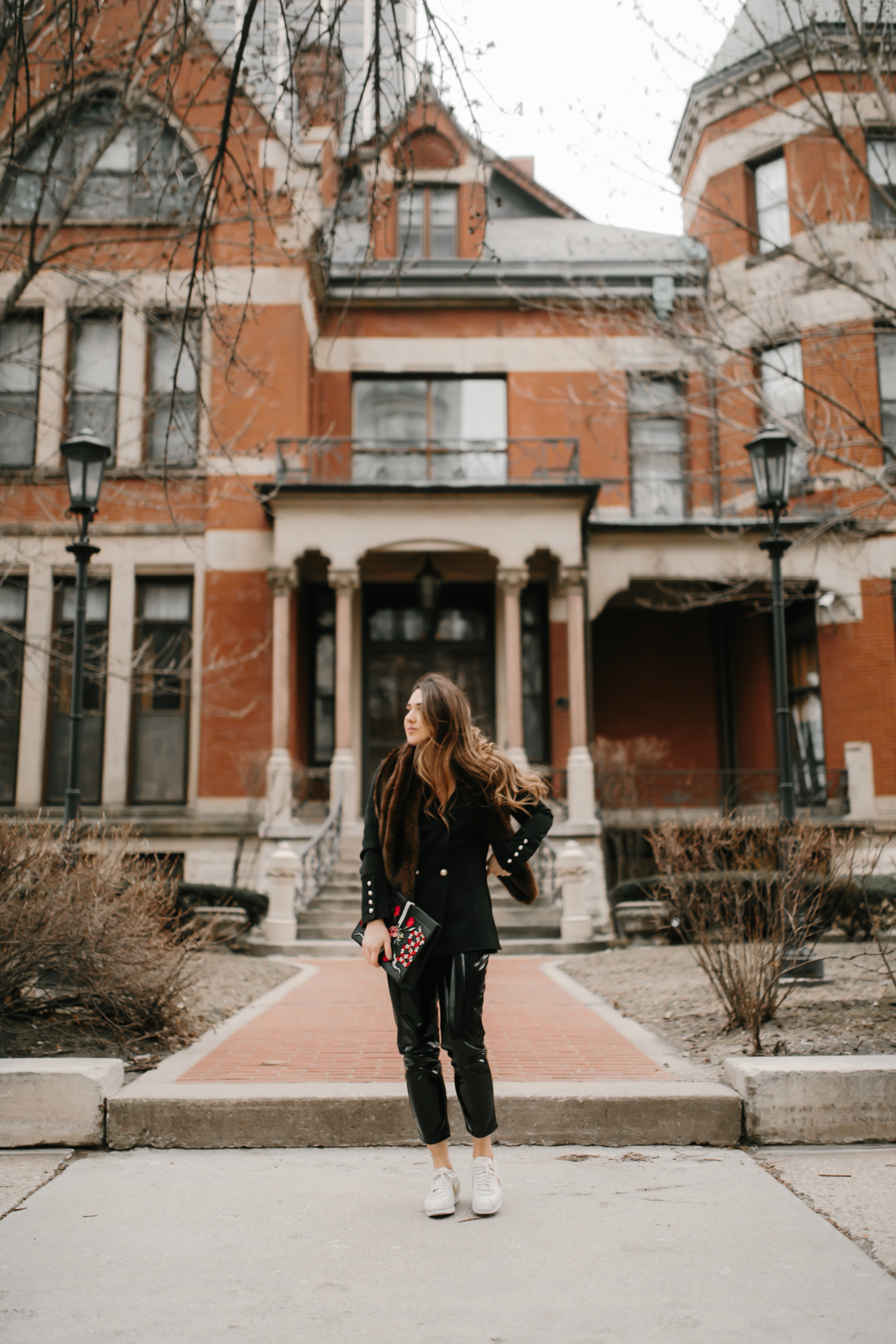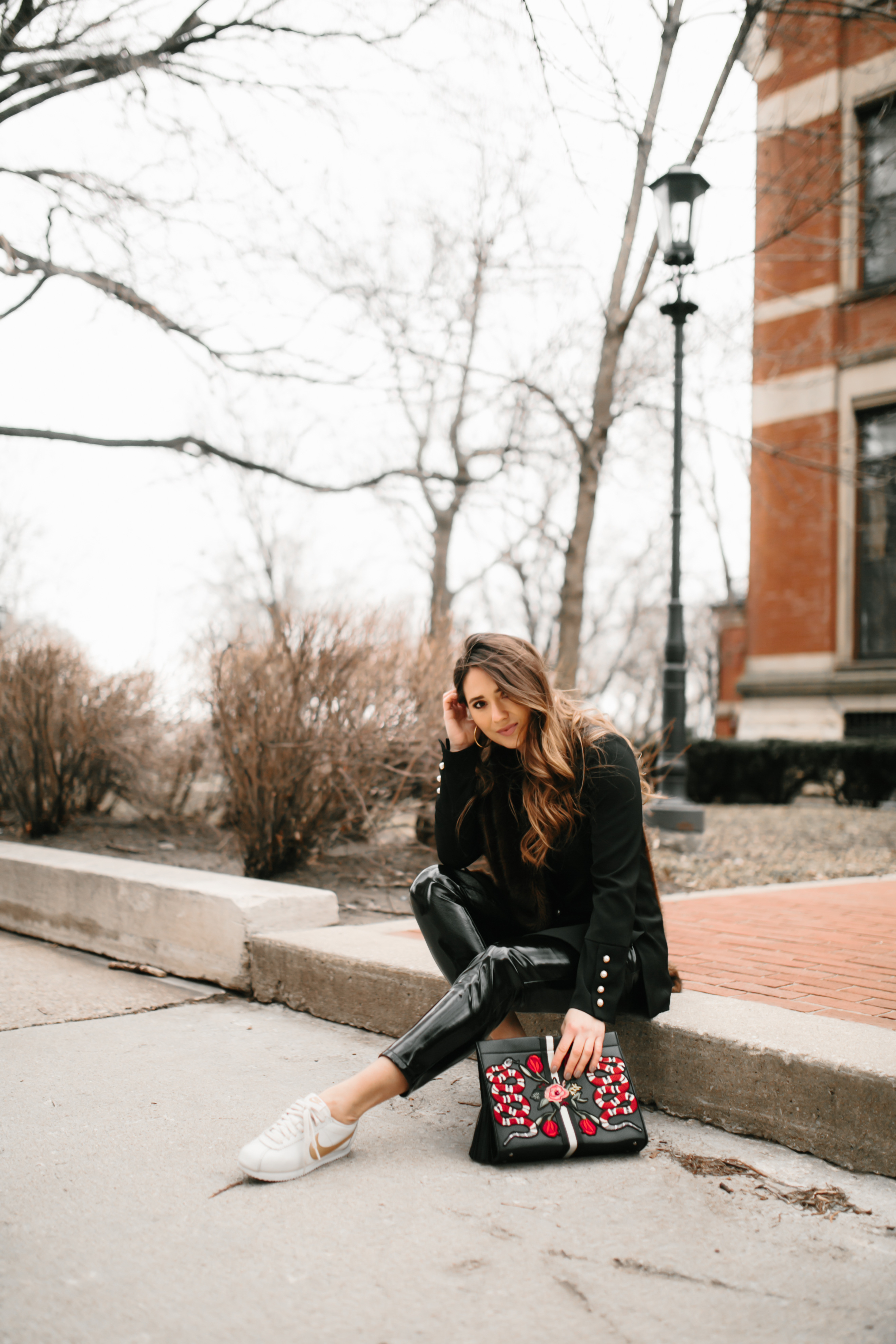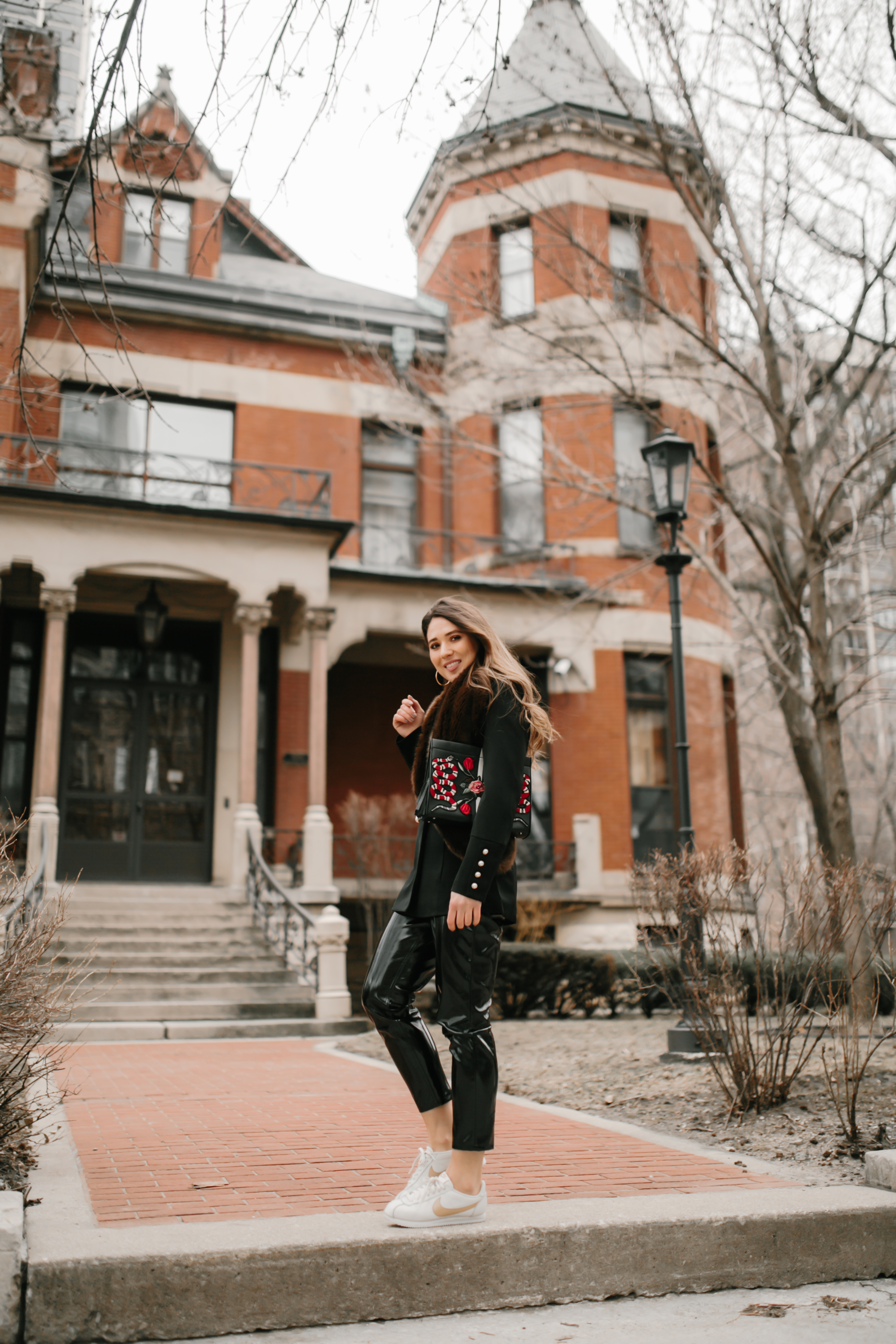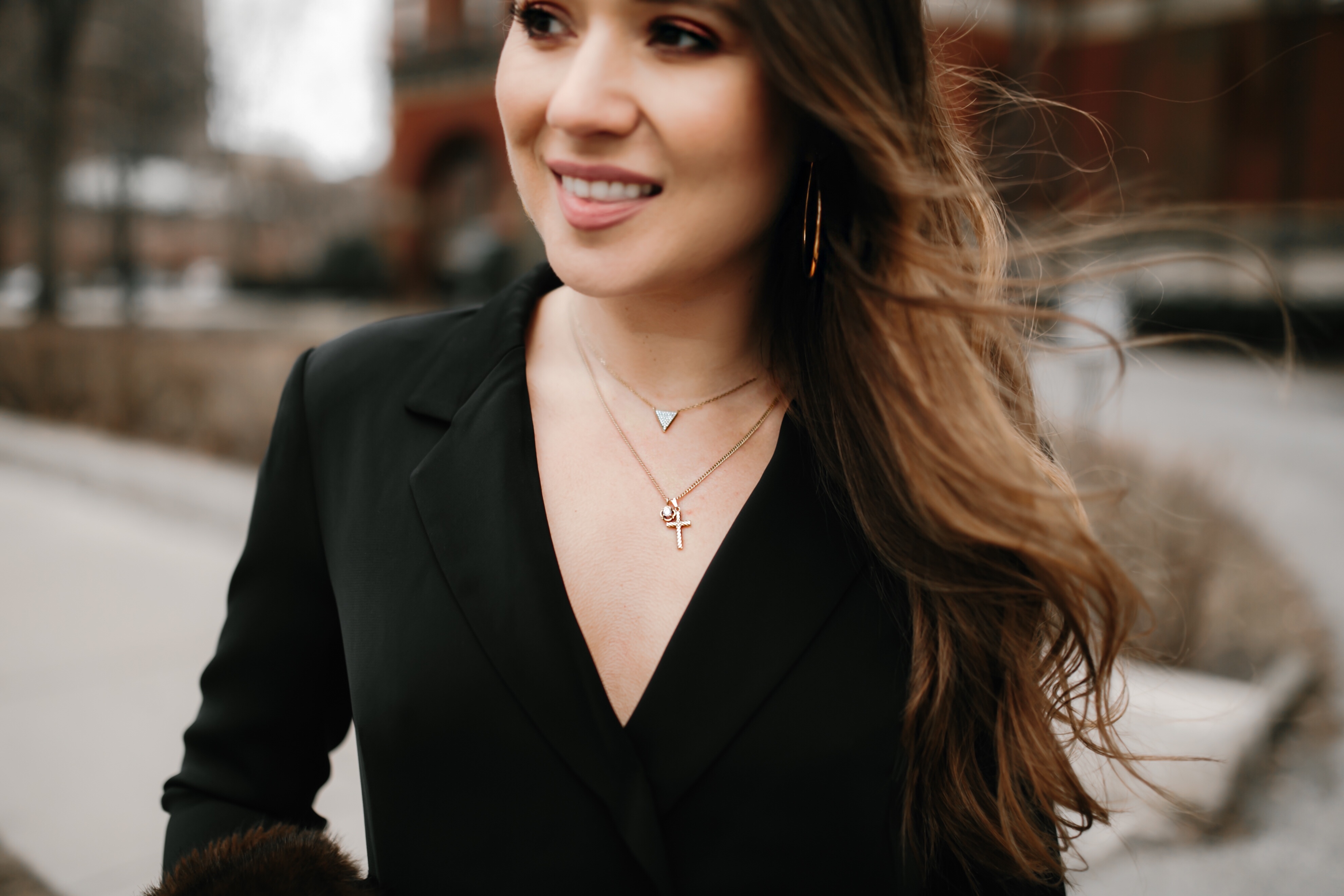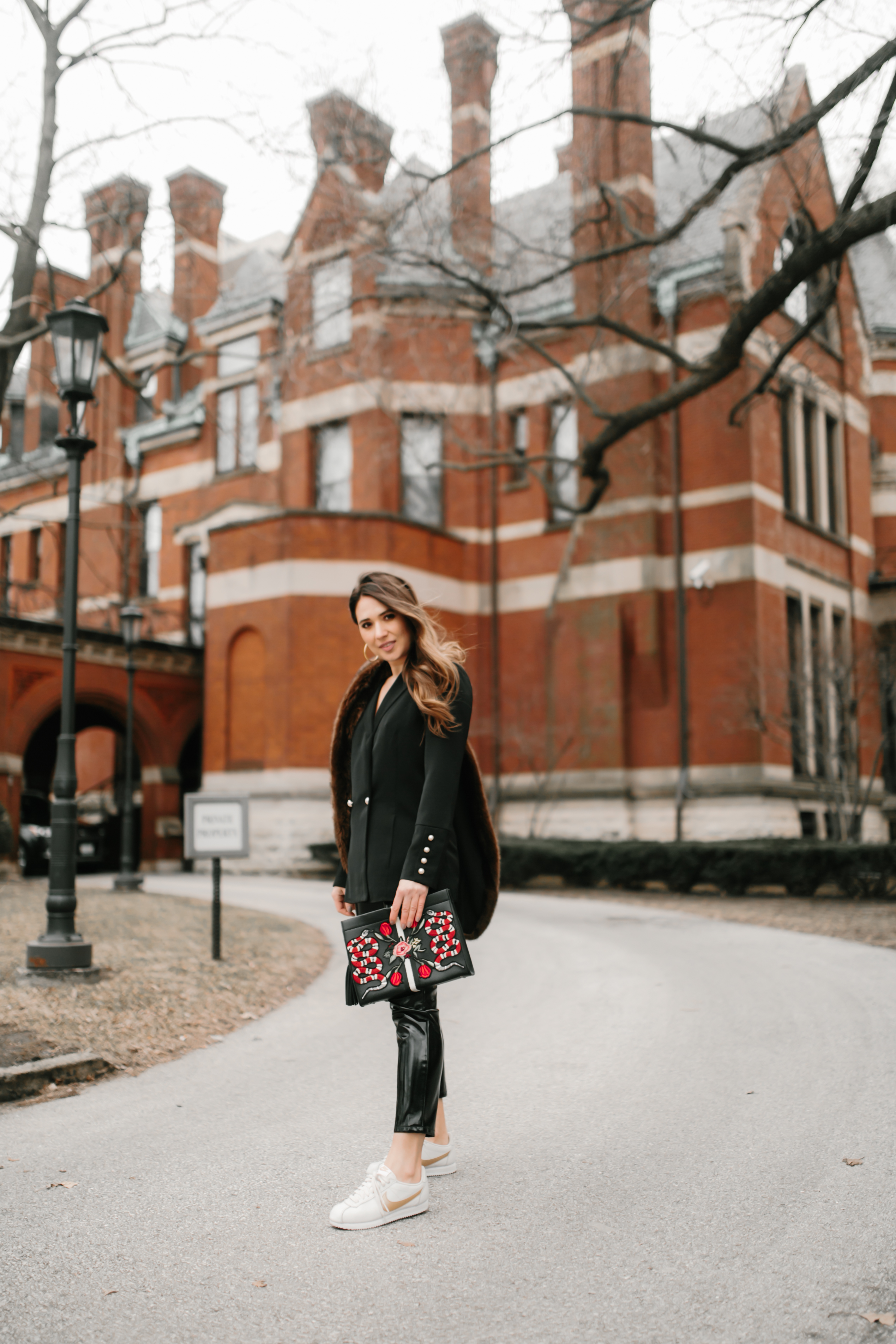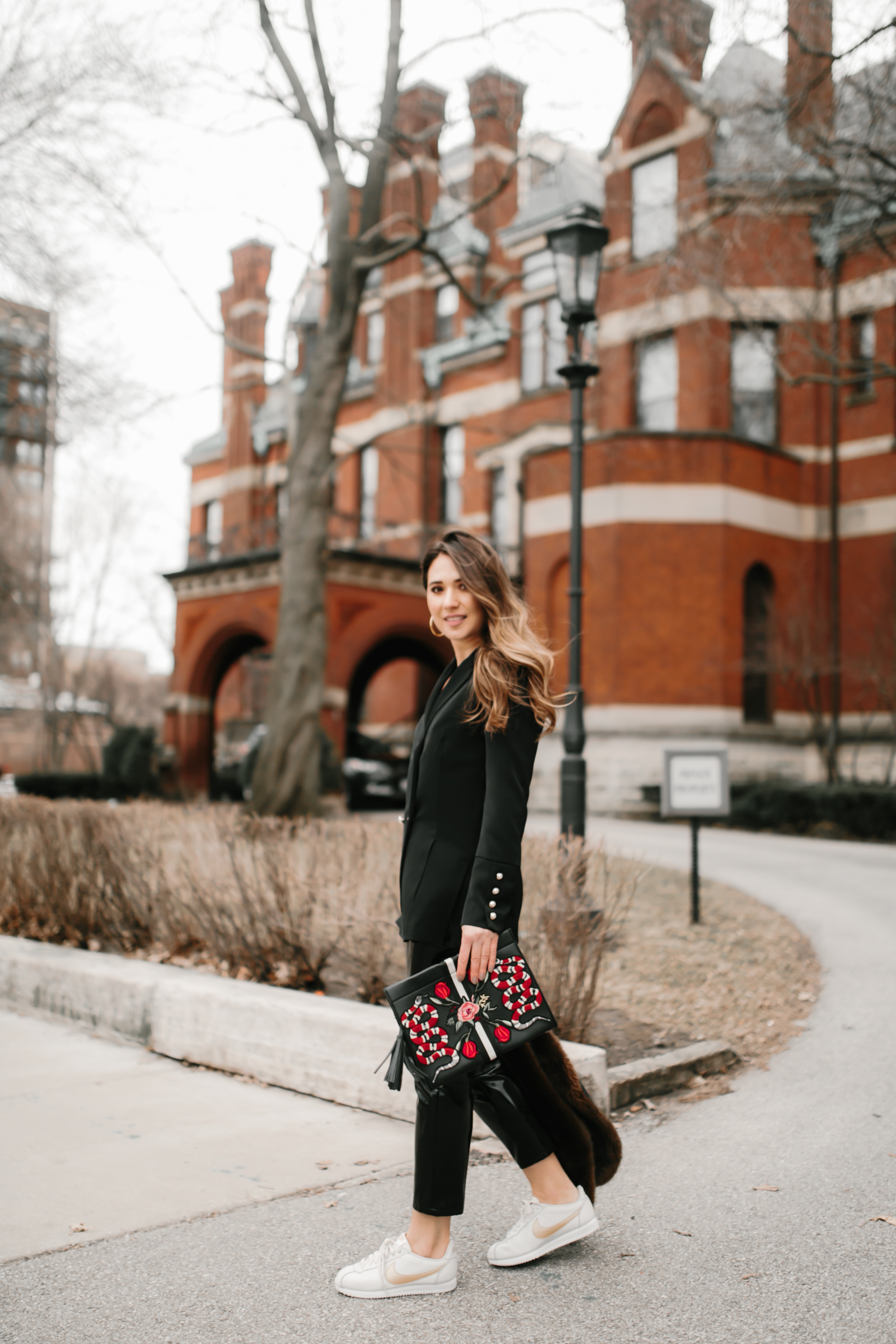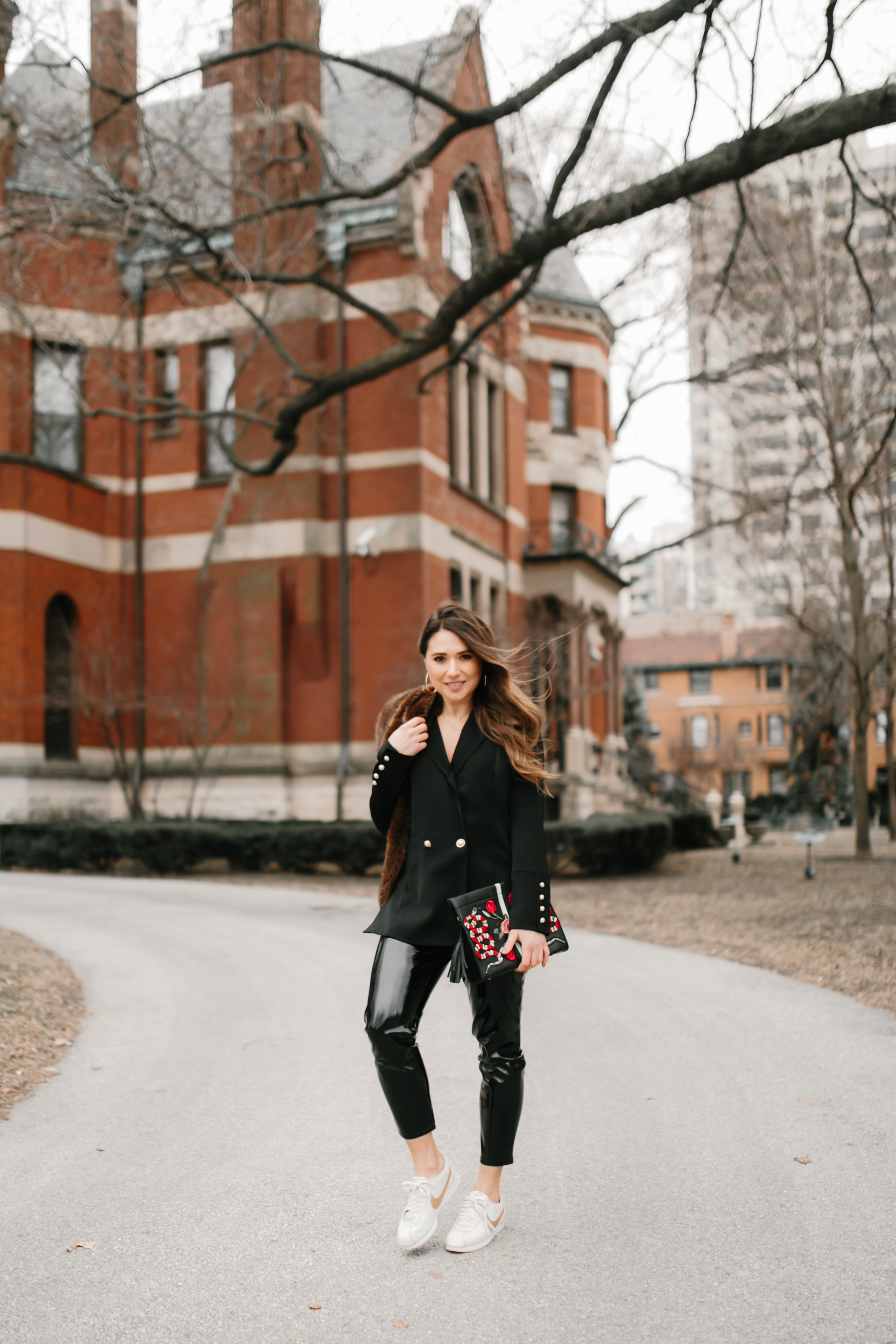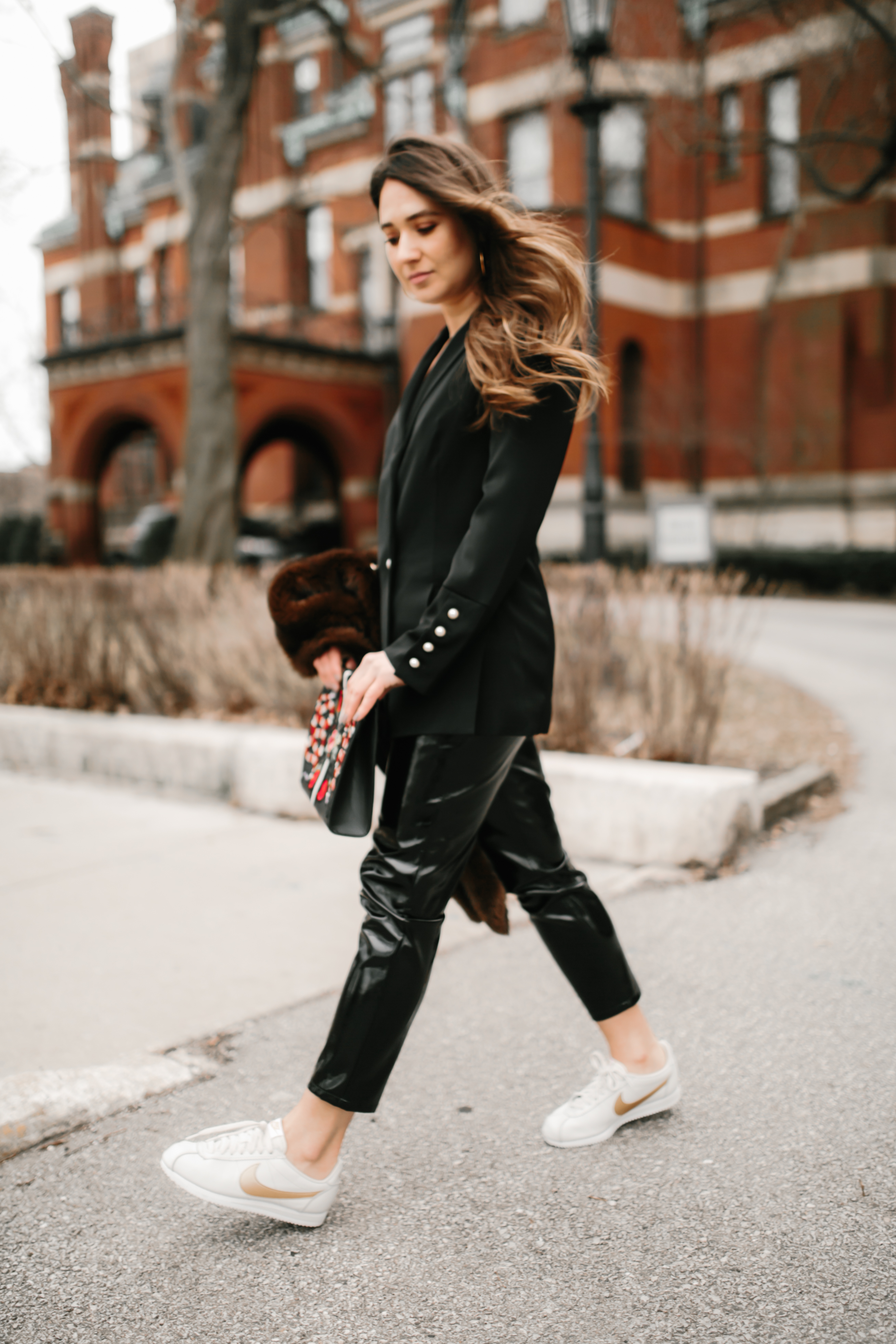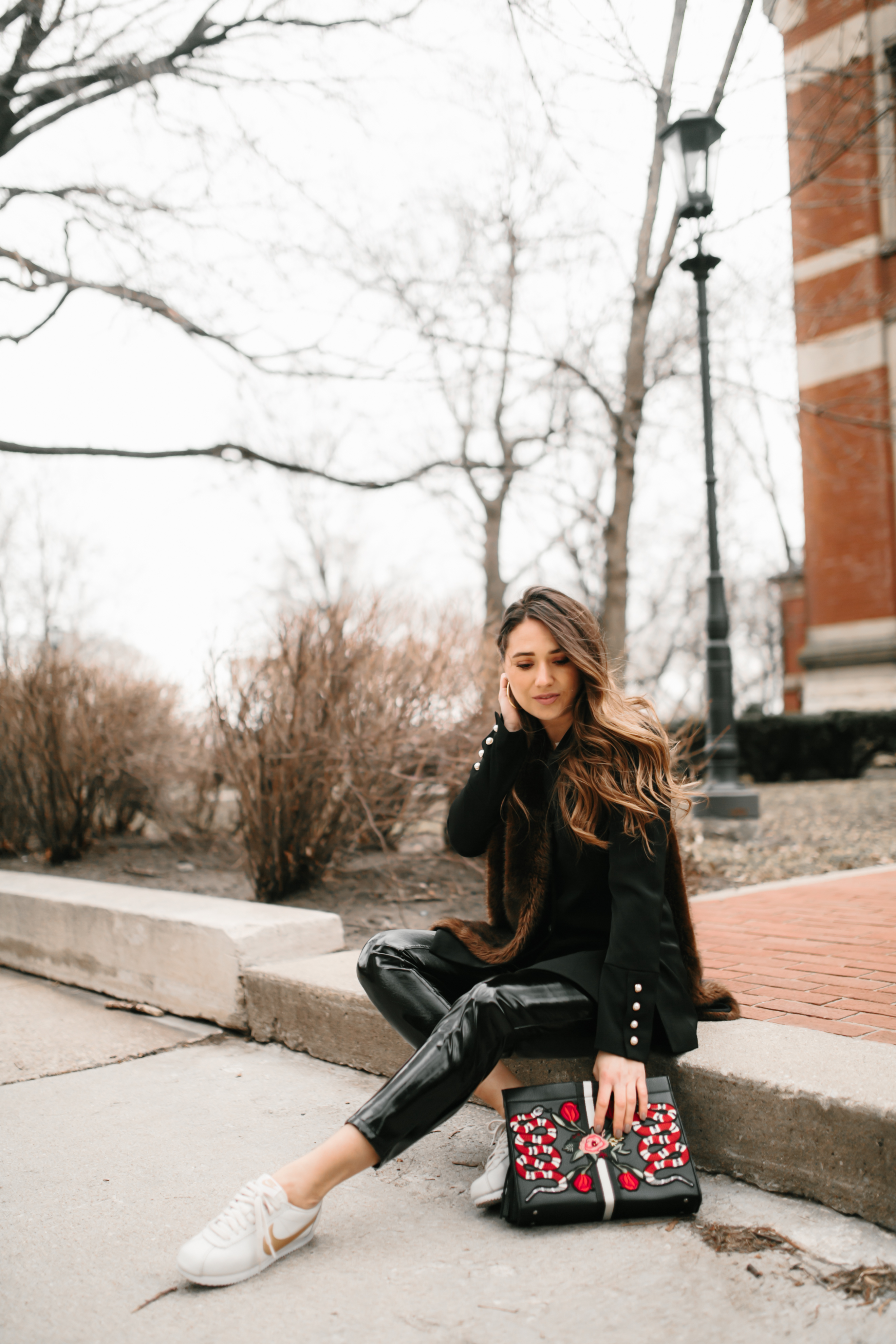 Strange feeling when you discover that vinyl pants are actually functional. I always strayed away from them, as they appear to be some black shiny stiffness that you can't move in. But actually, it's just opposite. The inside is lined with a thin fuzzy fabric, reminiscent somewhat of a long john. Making them warm, bendable, movable and comfortable. SCORE!
This pearl gem blazer just dropped at Generation Bliss and I have to say it is the softest, most comfortable blazer I have ever worn! The best thing being it can serve as a top- sexy yet chic-my kind of piece.
Cortez sneakers go casual for day-pop on a pair of pointy toe pumps and you have yourself a night out ensemble.
Why Chicago, are you still so cold?!
Photos by Jules Kennedy