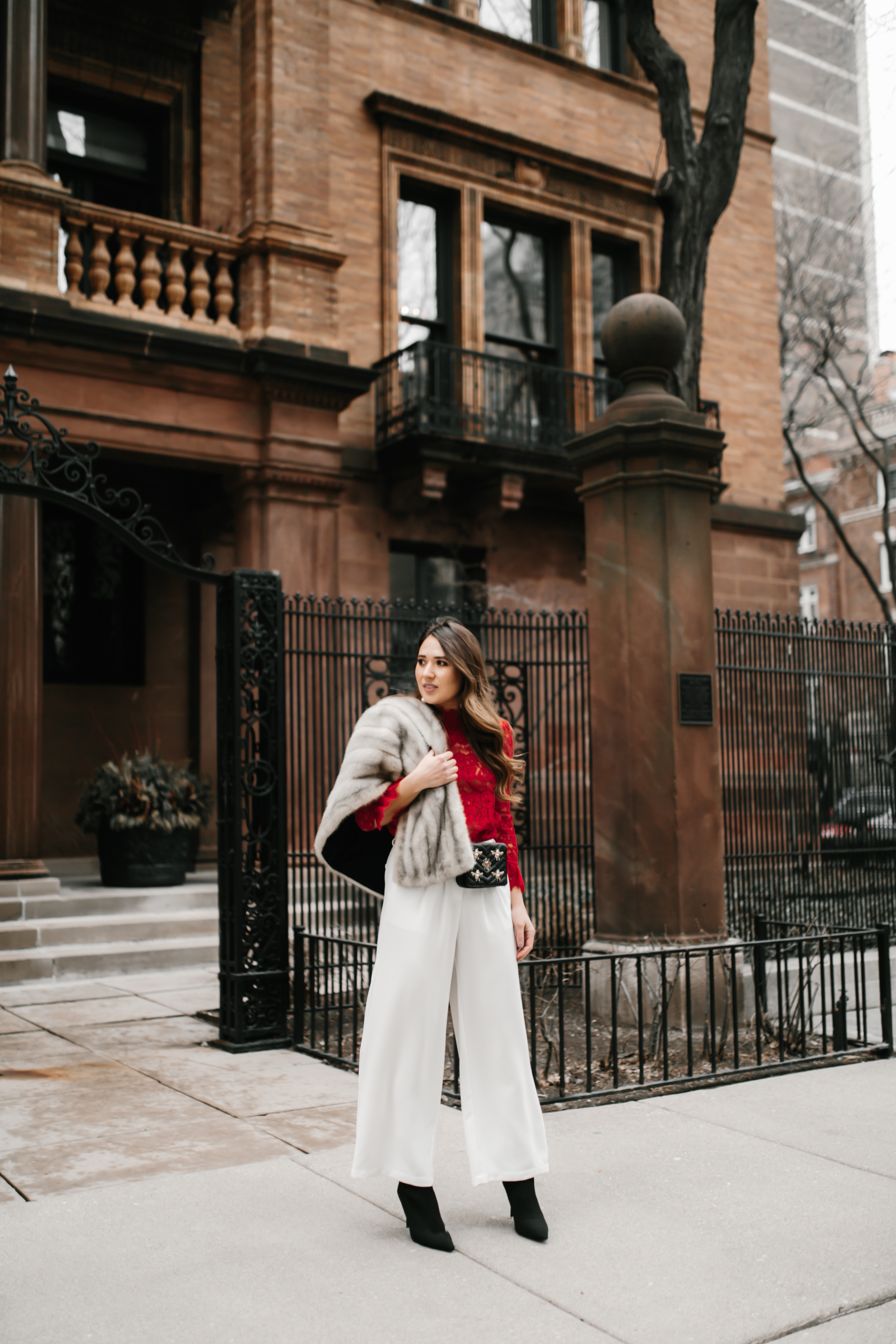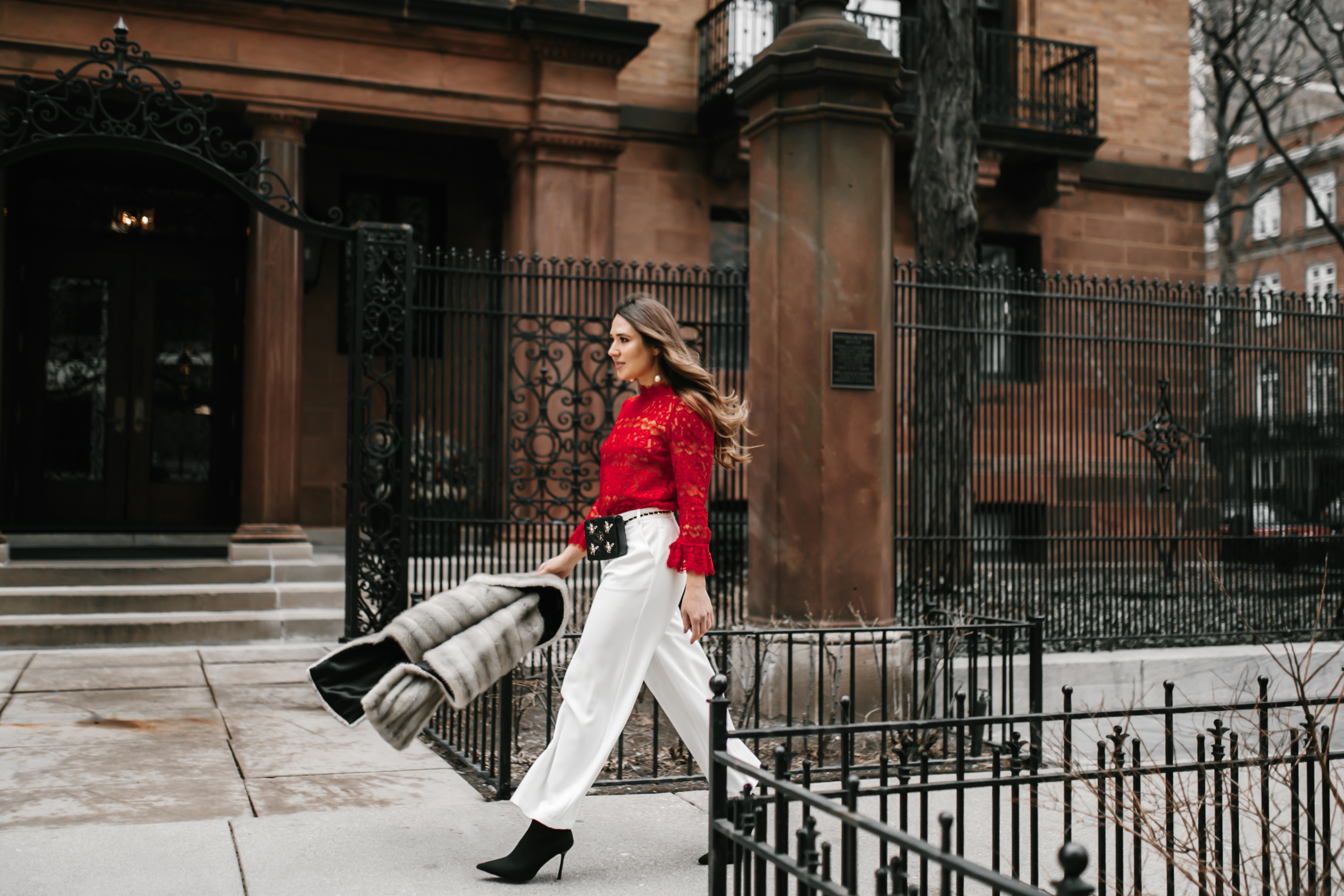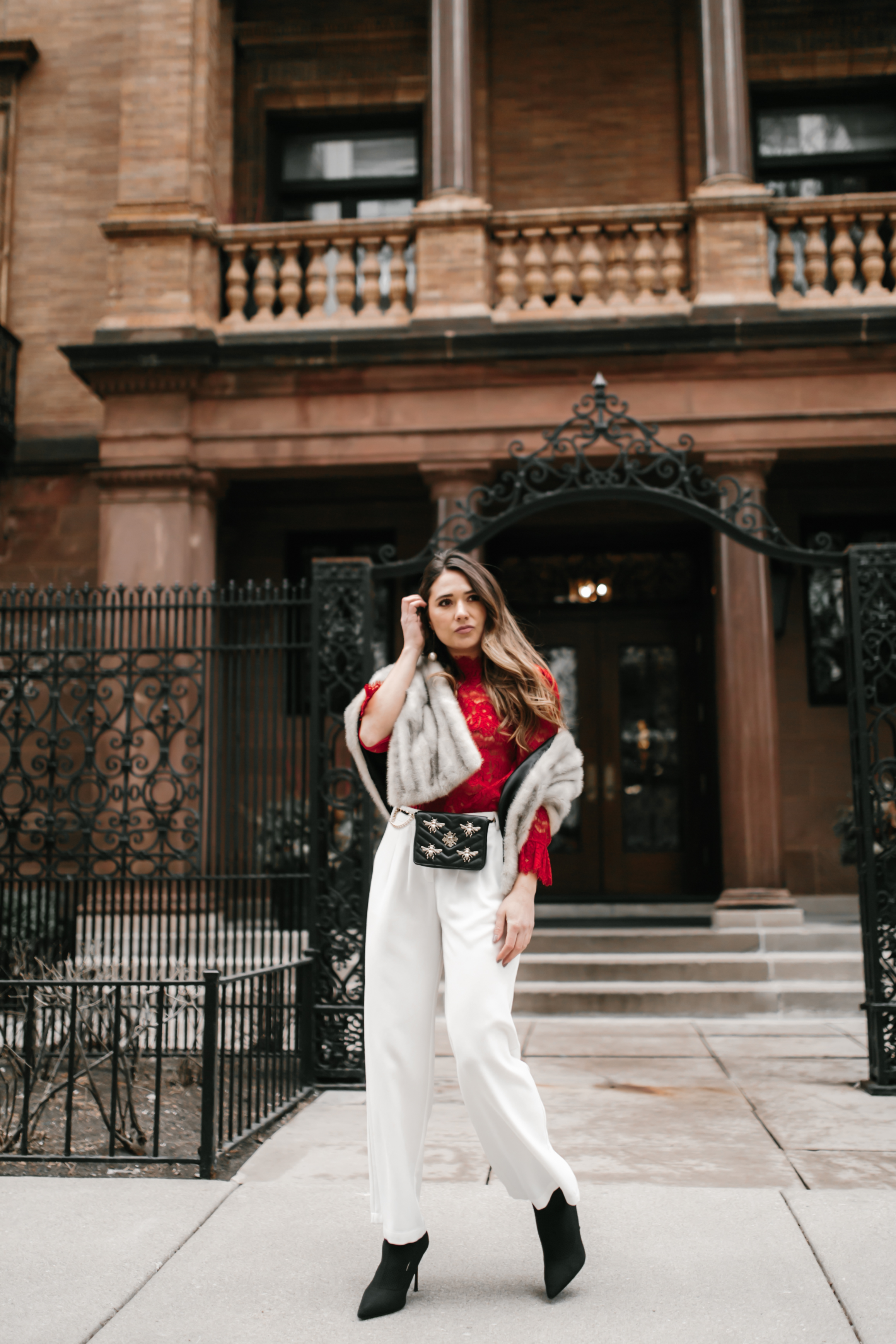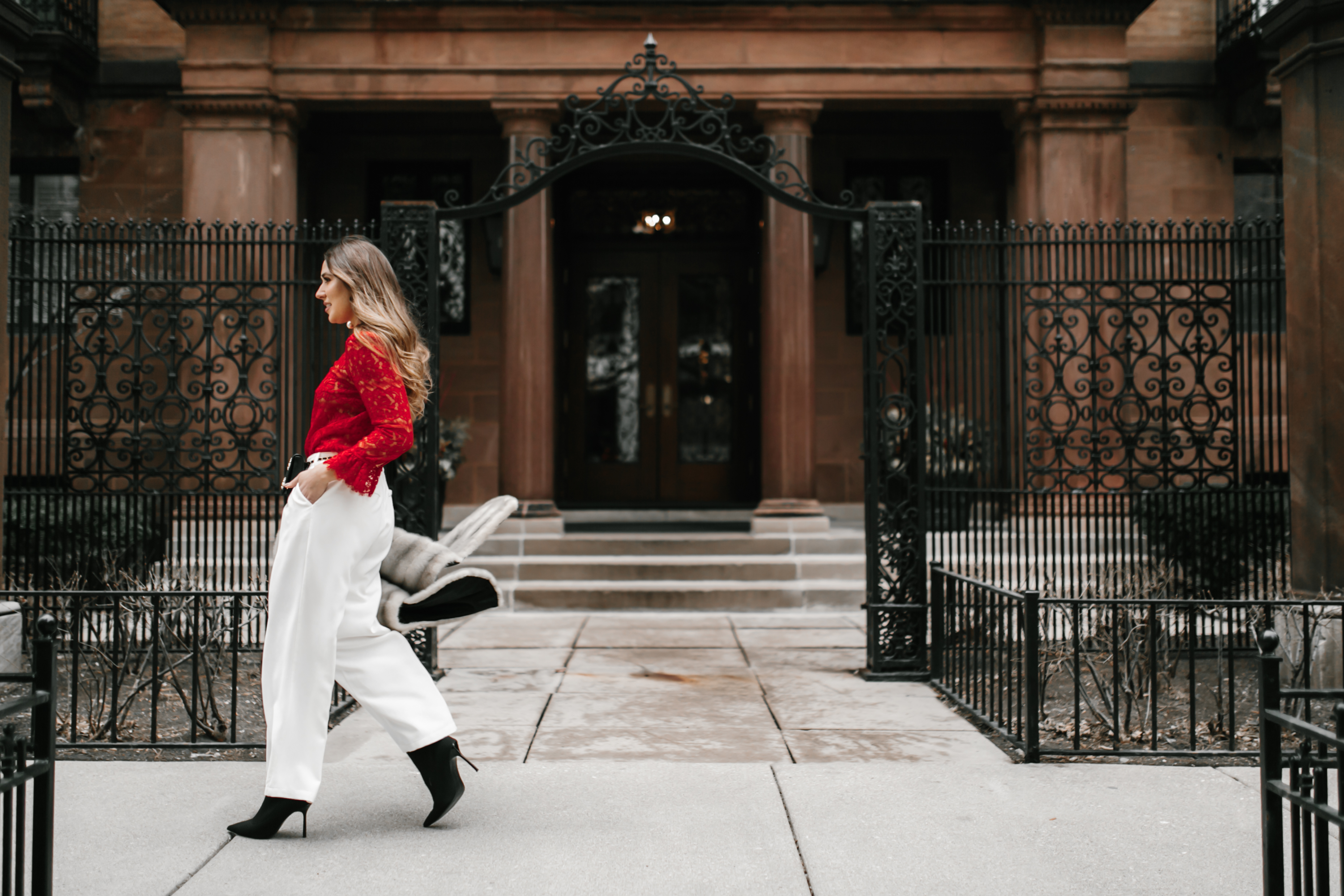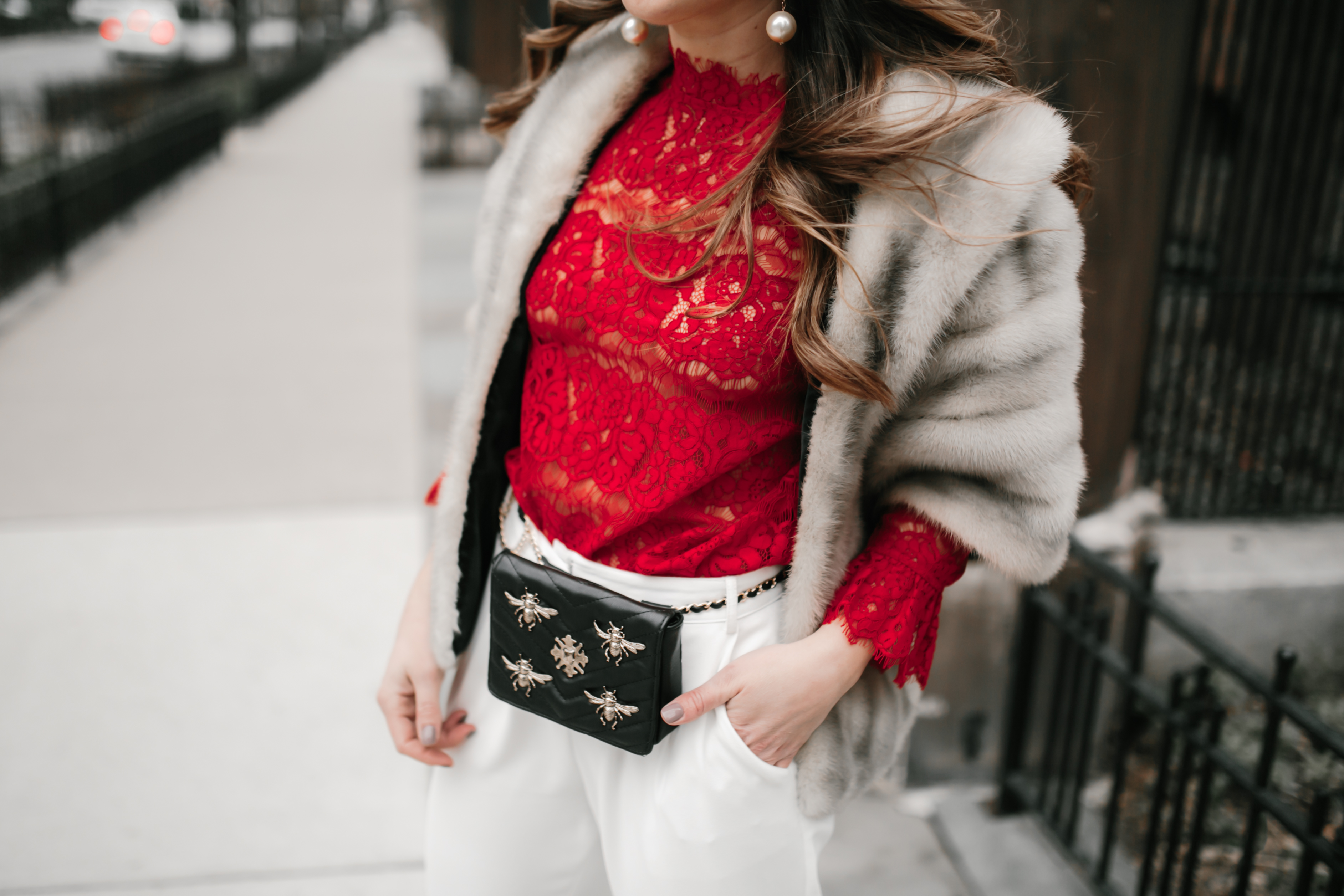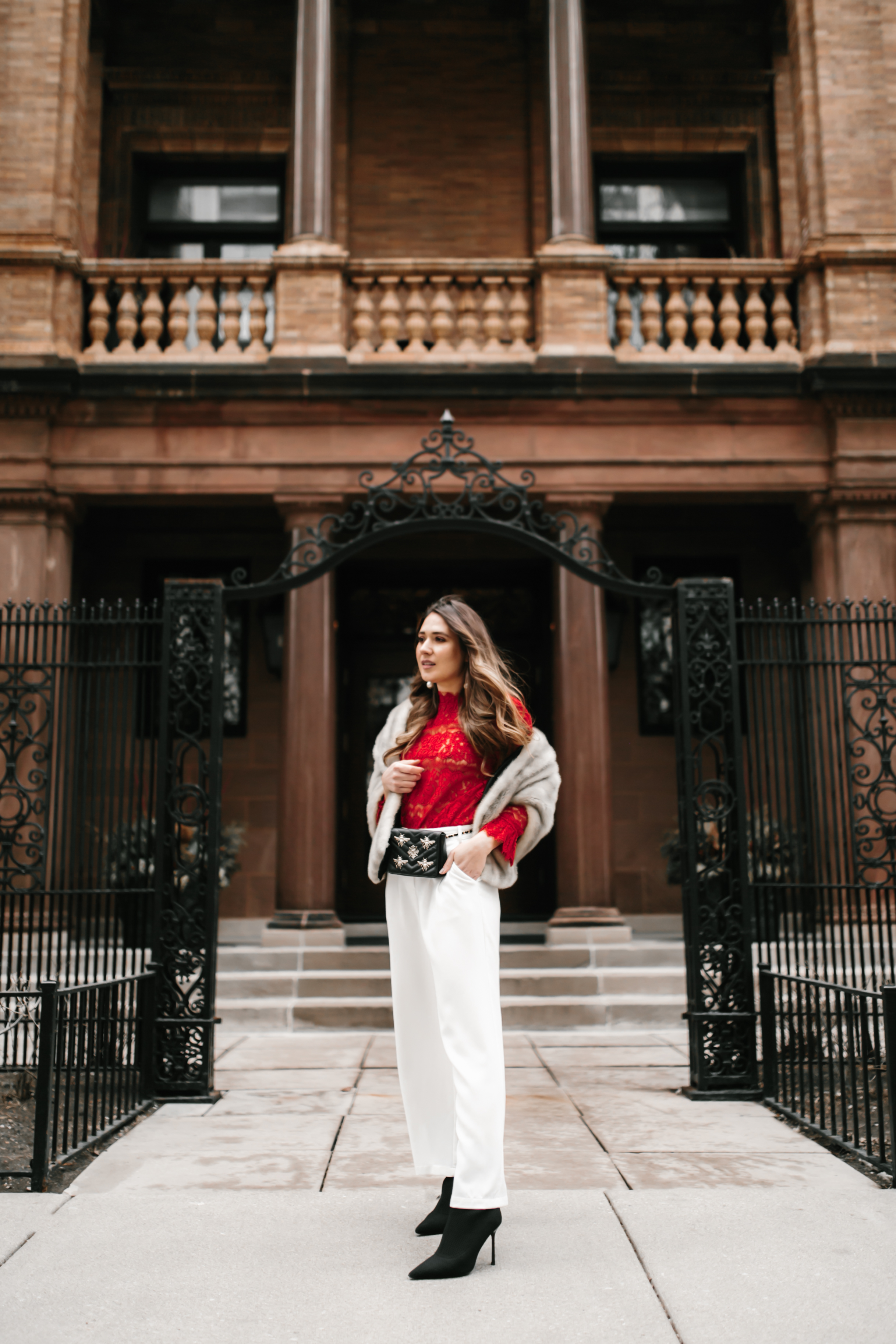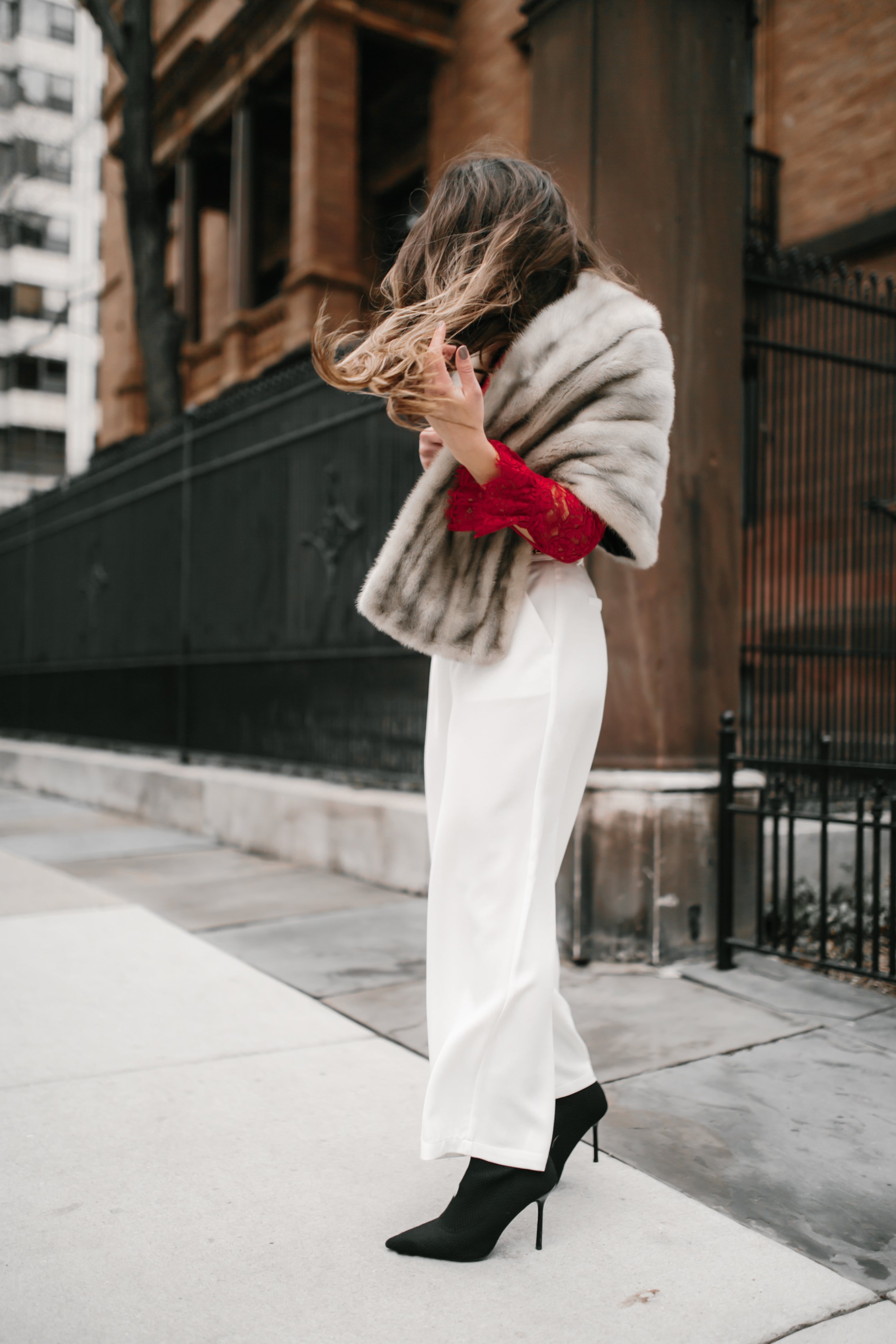 Spring in Chicago has us one day at 75 degrees and the next, snowing and freezing our buns off. We are a no routine state, or so, this is our routine. As Chicagoans, flip flop weather has been with us since, well, forever. So here's an outfit that can go from 70 to 30 and vice versa.
Feeling white all year long… winter white, spring white, summer, fall- round the clock. Let's just take the so-called "no white after Labor Day" rule and eliminate it. I recently came across an article titled, "Stop trying to make white after Labor Day happen! It's not going to happen." And it really, really irked me.
White, done right, CAN happen.
On another note, I'll be packing tonight for a bachelorette Punta Cana trip in TWO days. My cousin, VICKIE, is getting married and we are going to CELEBRATE her last days of freedom. Ha, kidding.  Just looking forward to sunny days on the beach with my babes!
This "like Gucci" waist bag is now at Generation Bliss & I'm completely obsessed.  It'll be this weekend's perfect getaway clutch.
Photography by Jules Kennedy
You can also shop my look here –