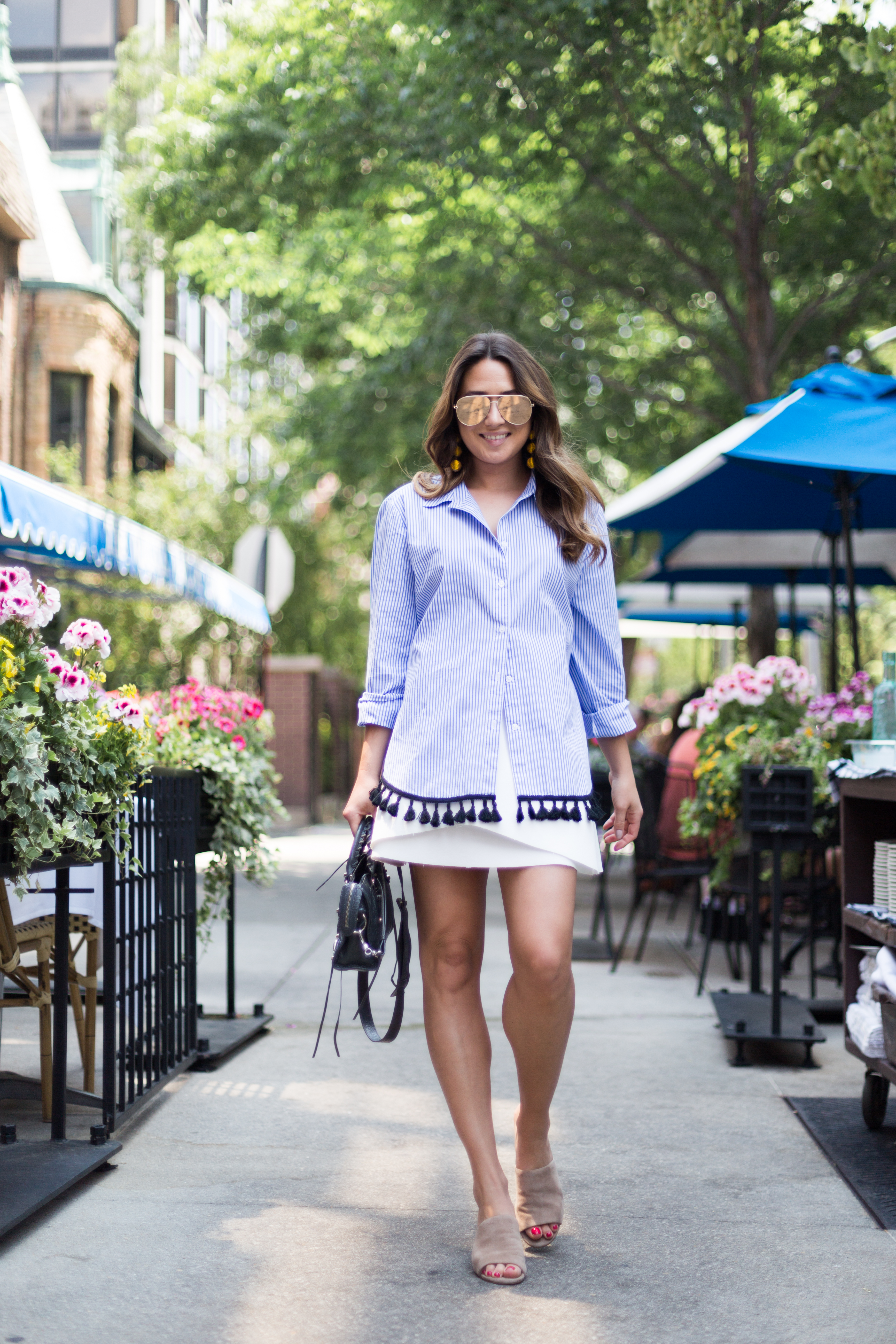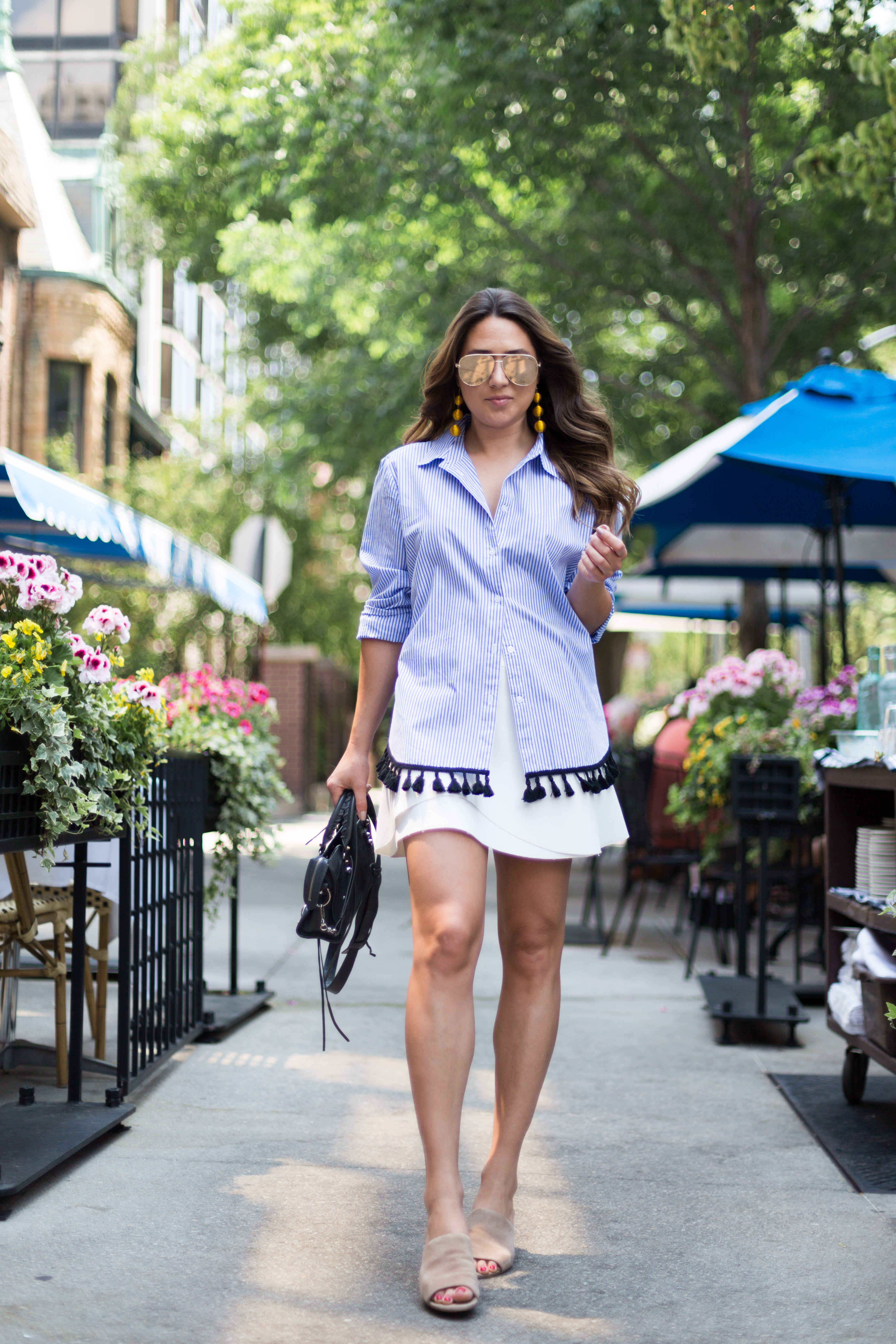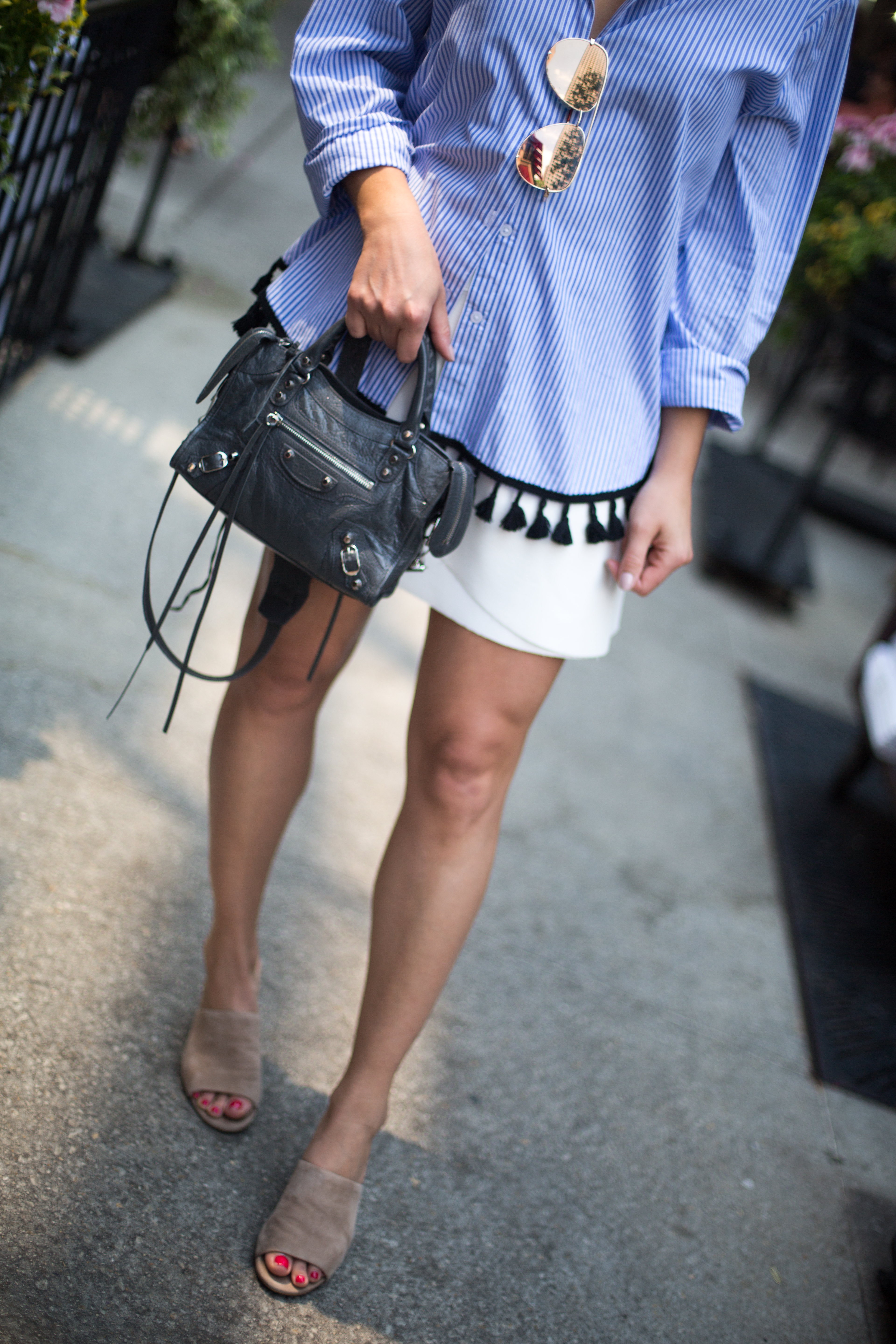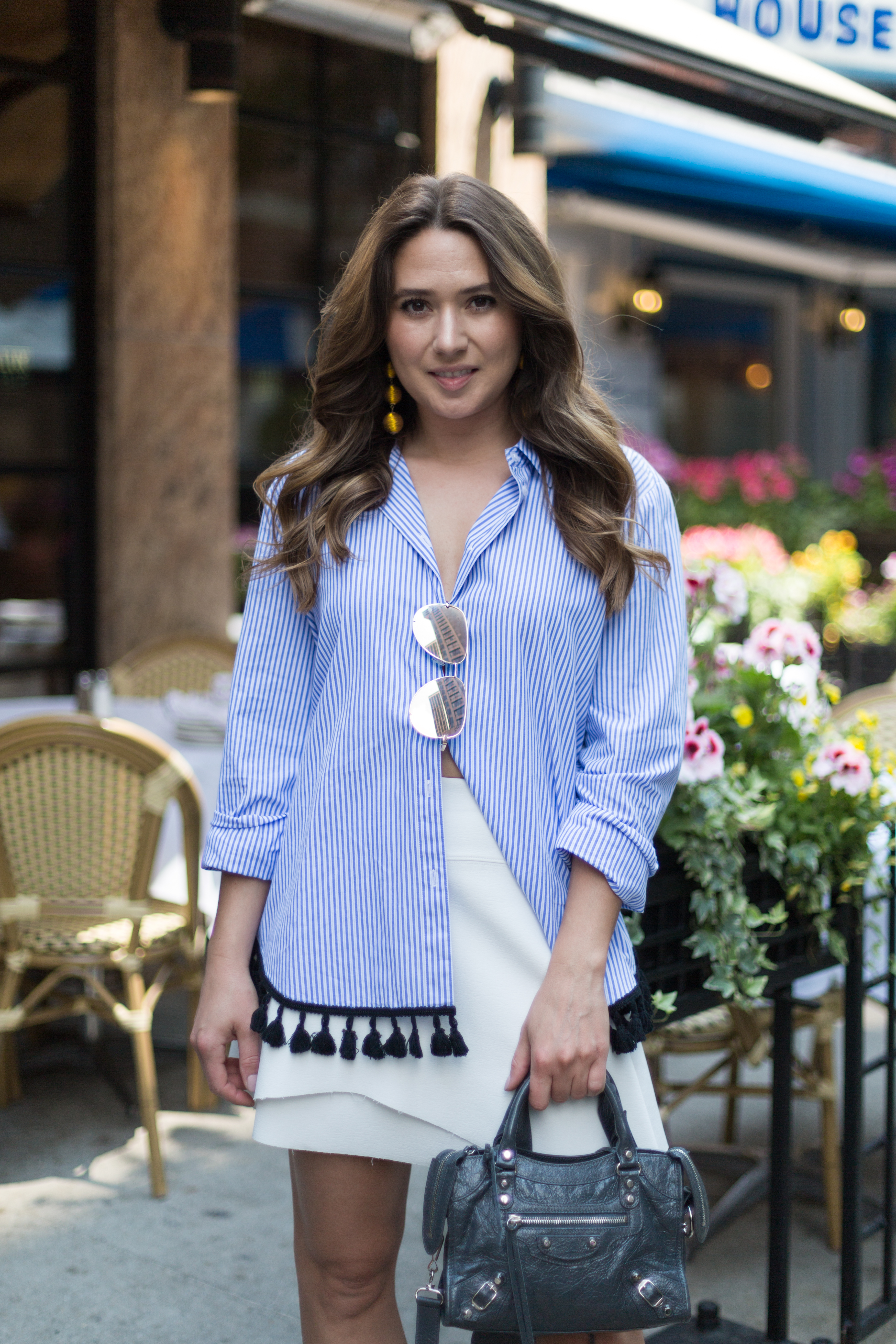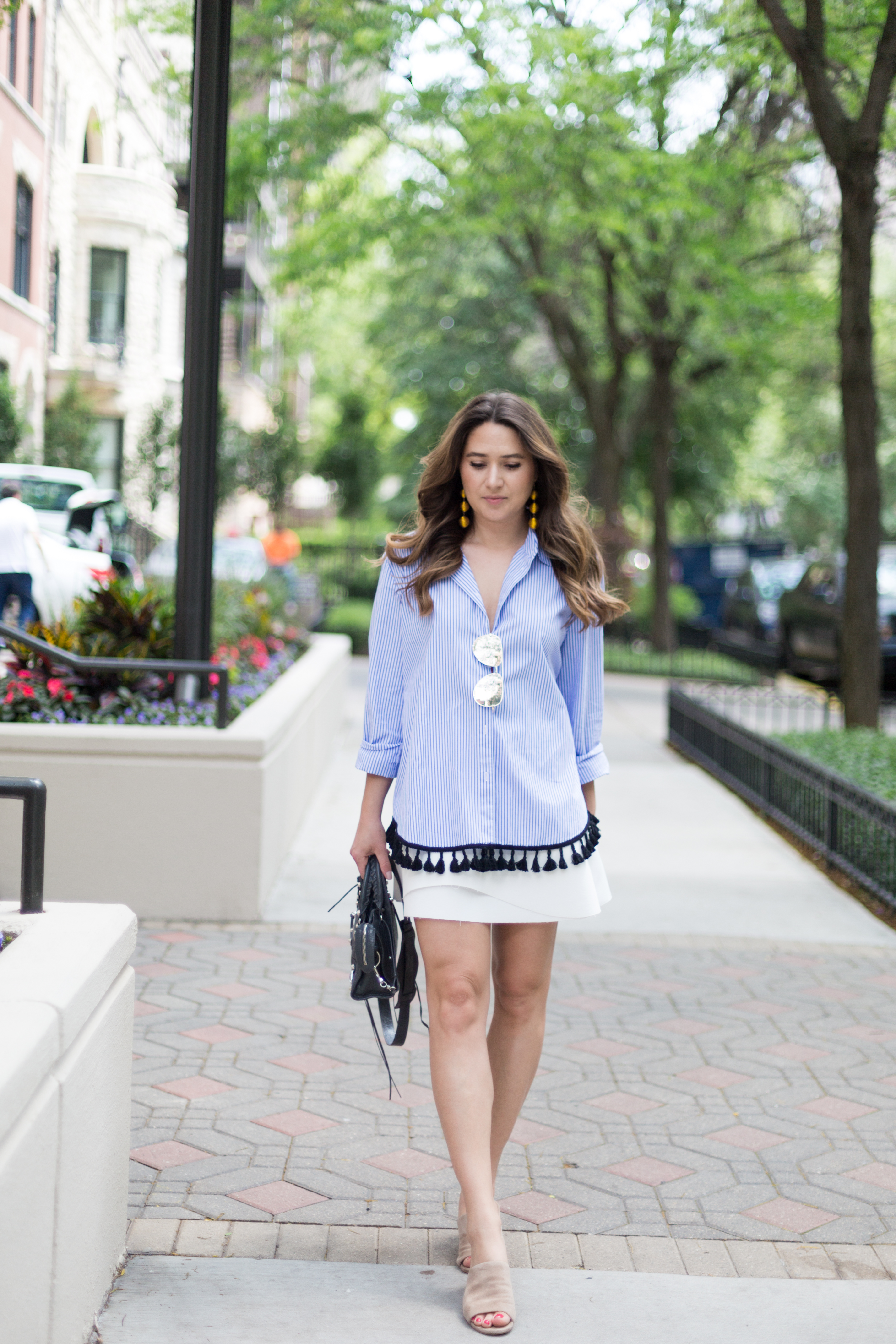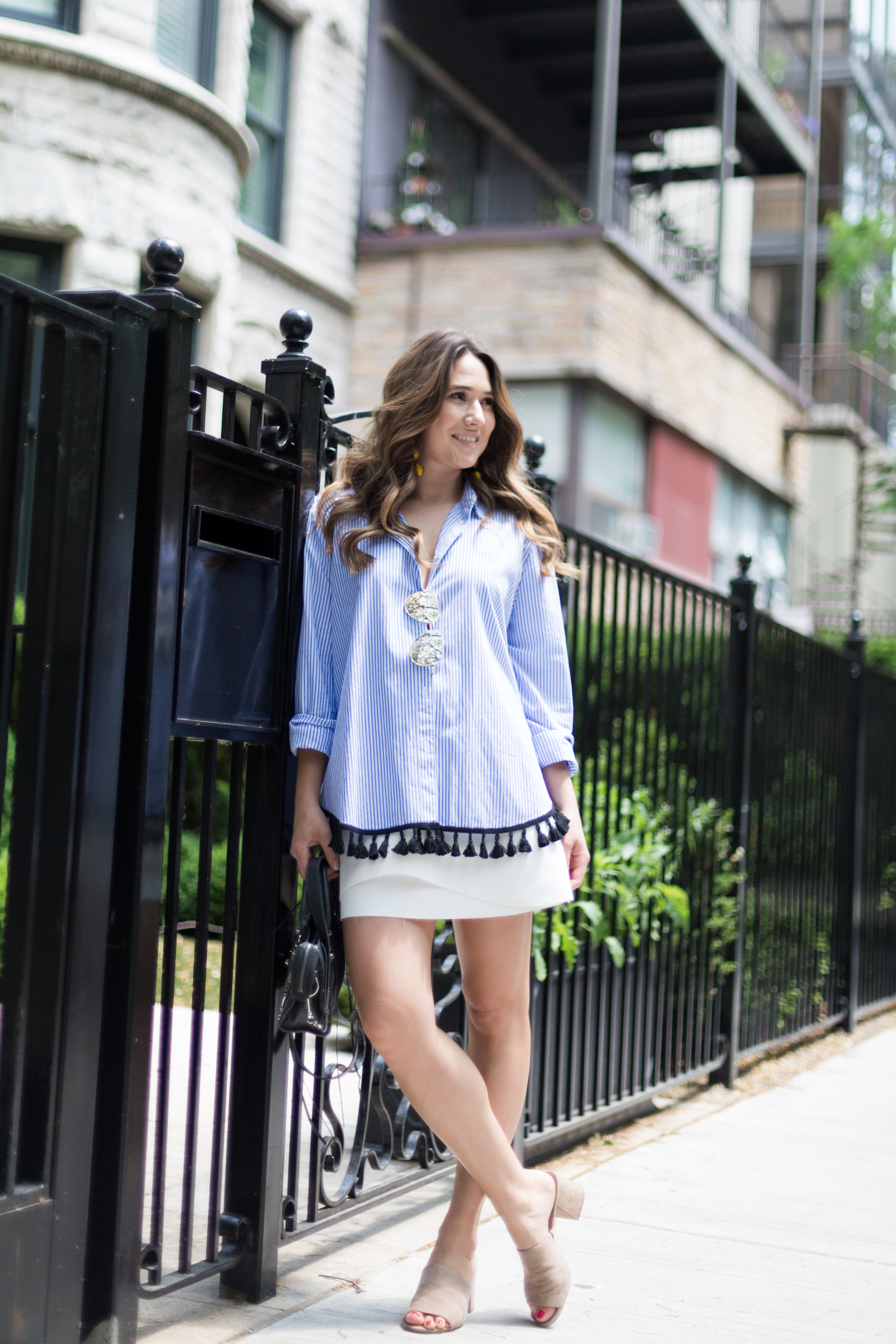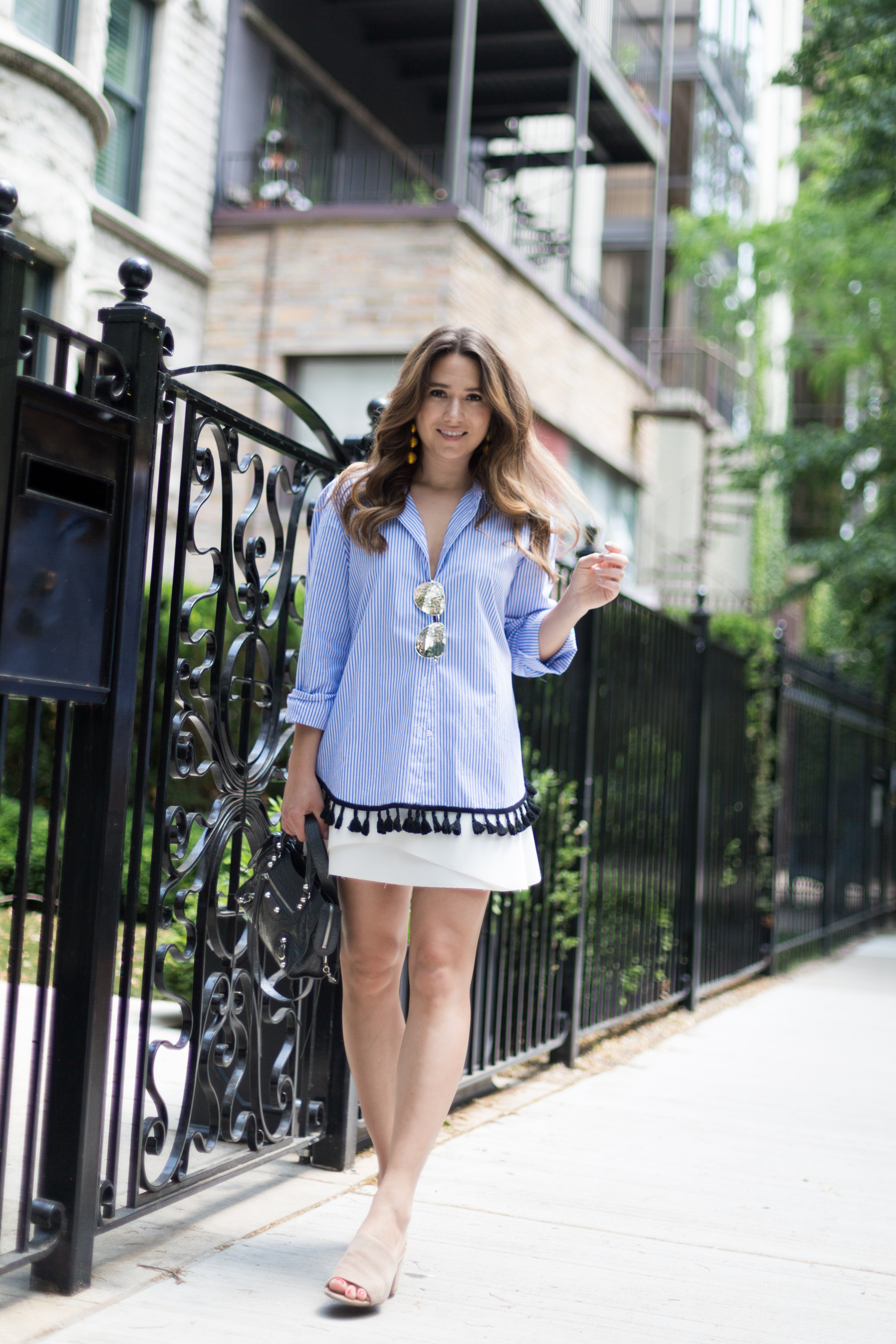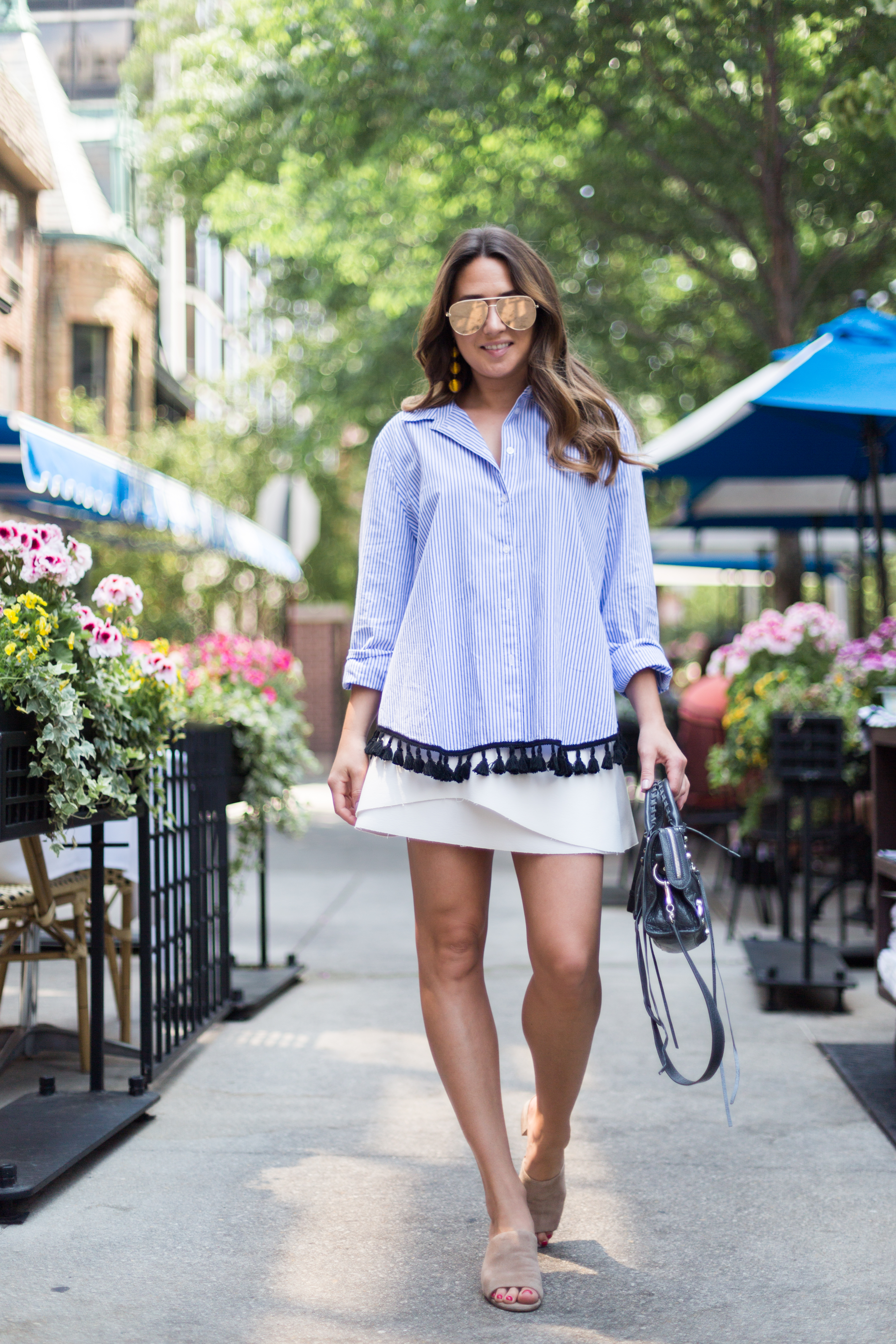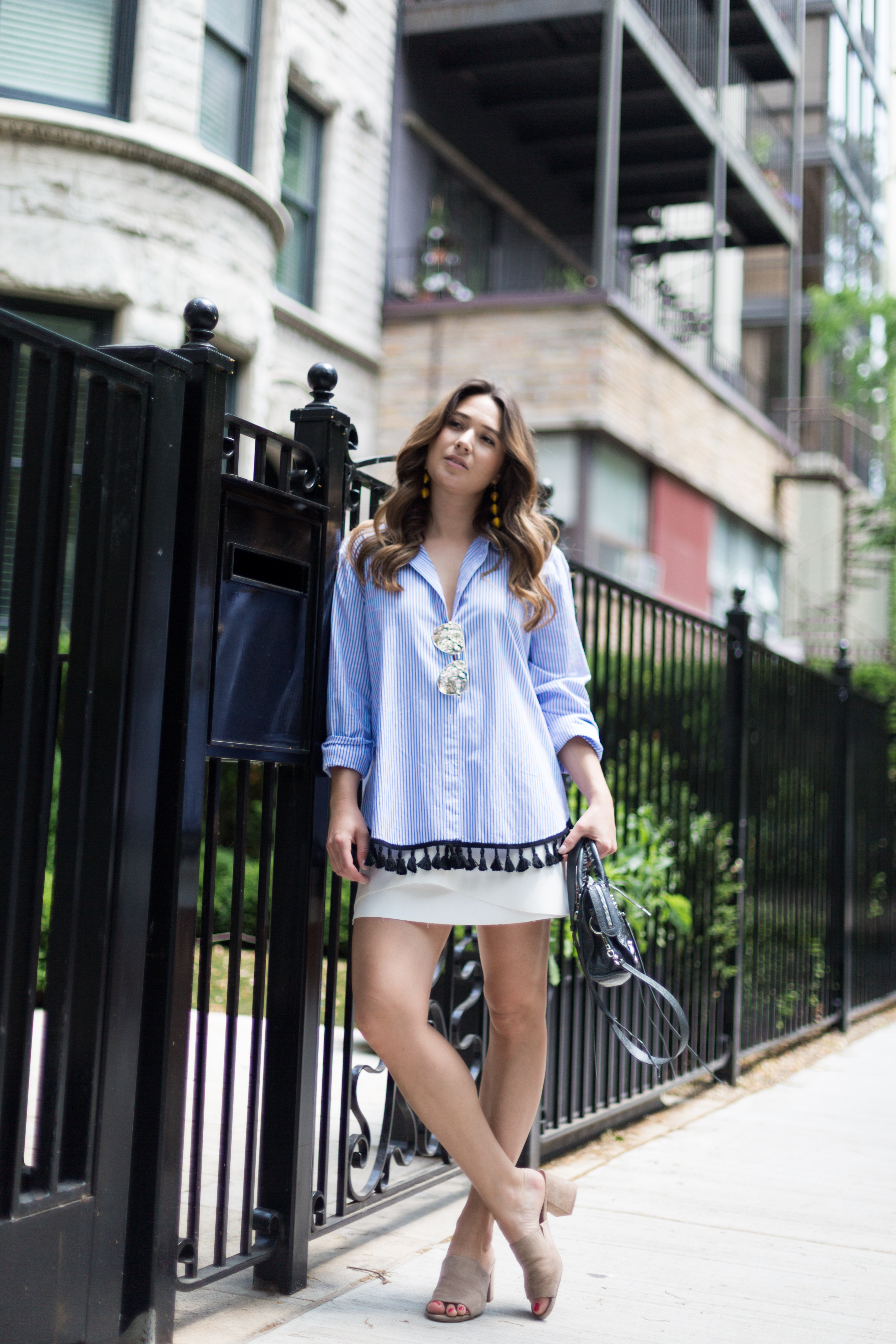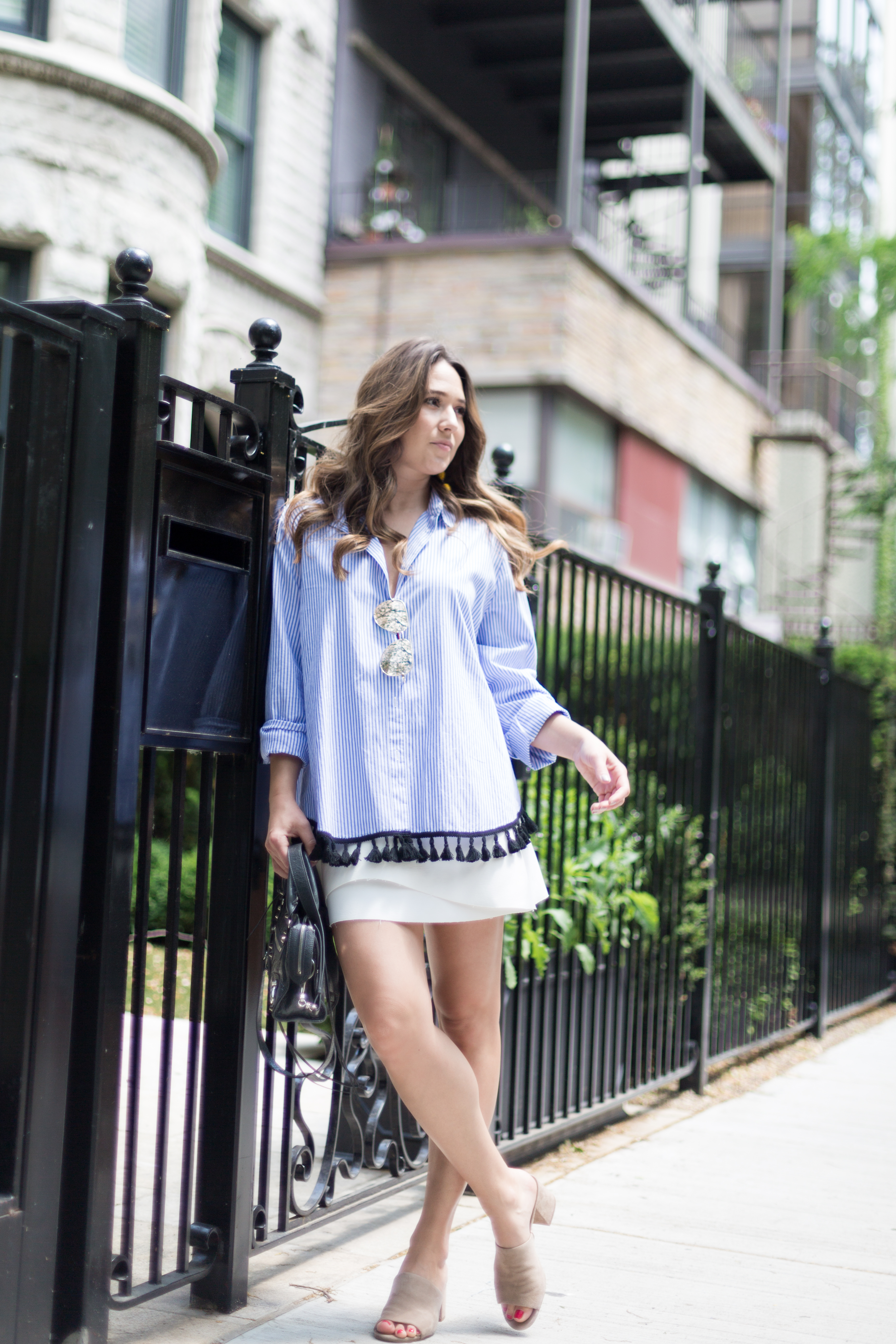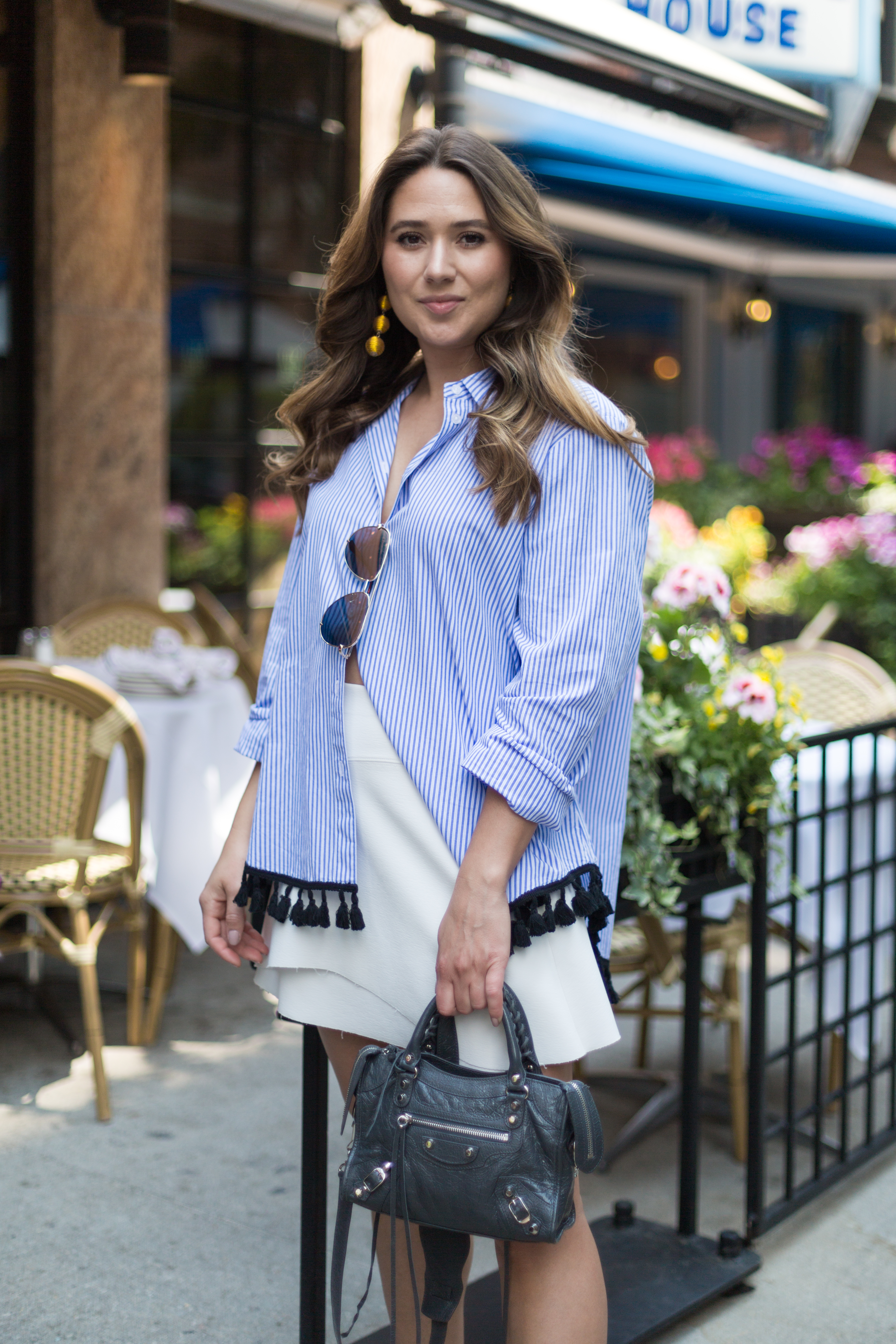 Summer street strolls in the Gold Coast caught casually in a 3X too big fringe tassel top…the battle between which size to choose was one that almost broke my brain, but why not get the one you swim in?! Ultimately serving as a dress over slip type style that I'll save for another post. And for that split second it seemed the only answer… I don't regret it one bit.
Speaking of, this top is from the Who What Wear collection for Target… yes!
On another note, the summer of the realistic shoe… a slide mule block heel not too high for long days but enough lift to bring your outfit from basic to basic with a bam! Ha. But really, it's like the most perfect comfortable shoe for work and play.
On my mind right now: weekend in Cabo, hello tan.
Photography by my girl,  Roxy Yang !
Shop my look here: