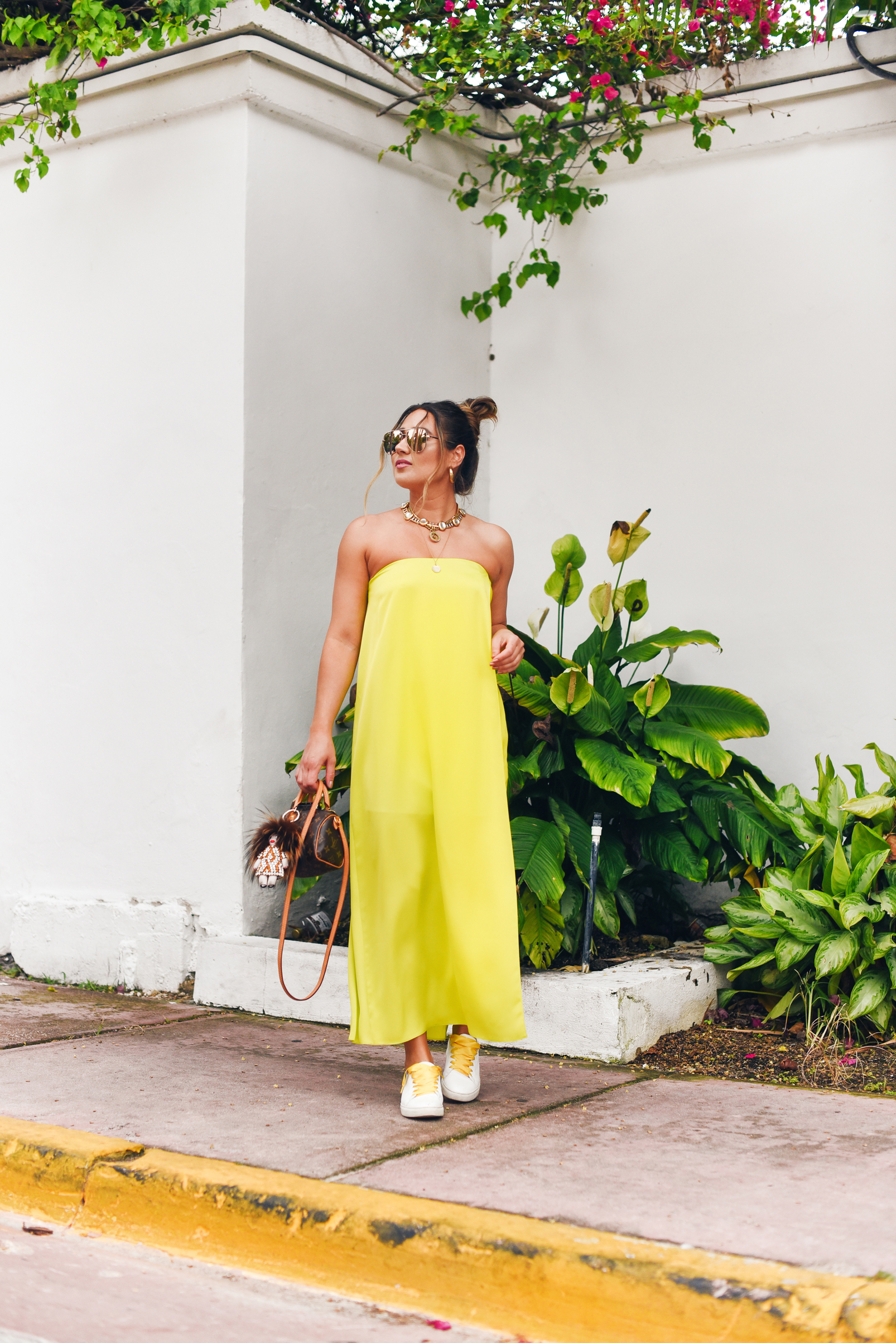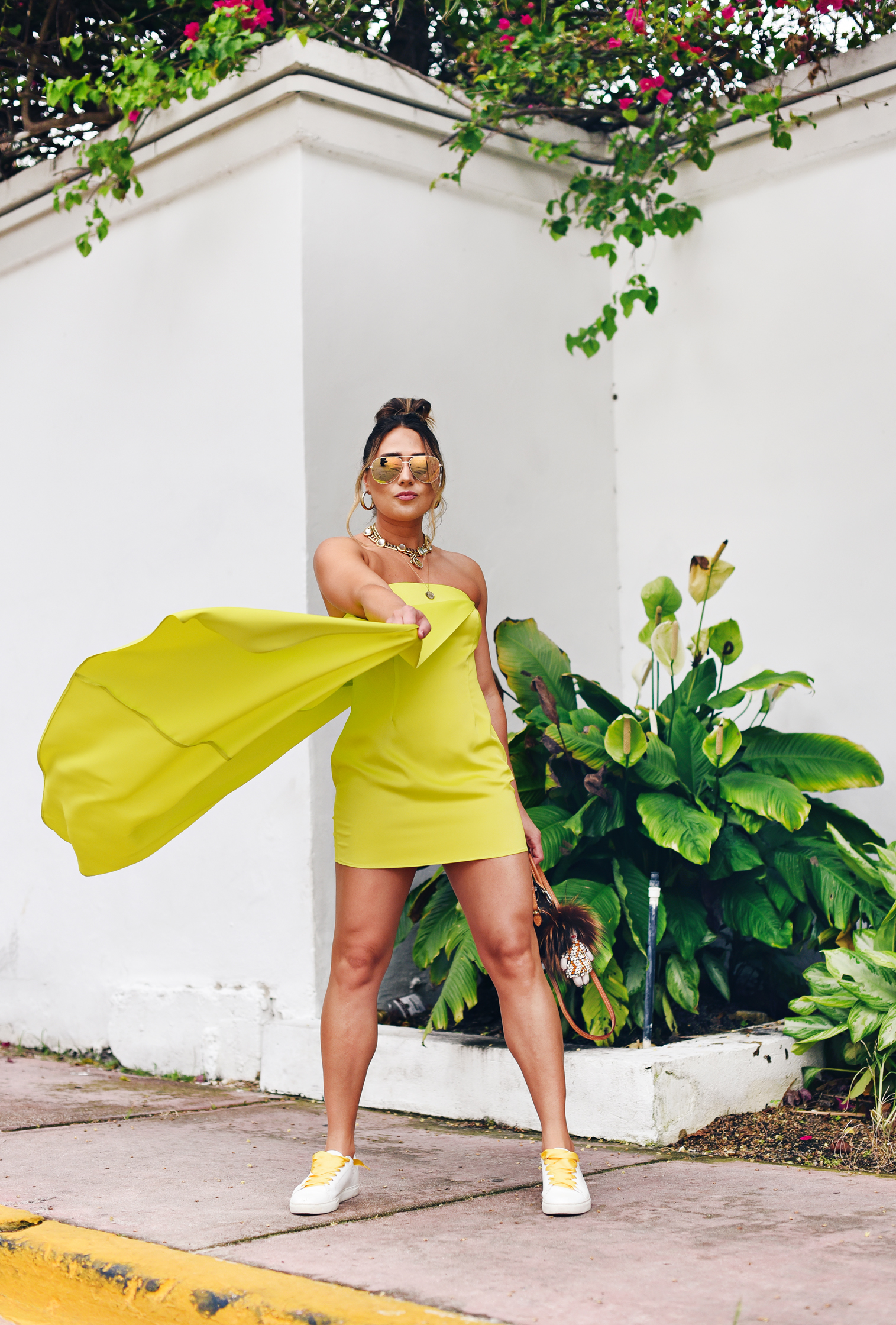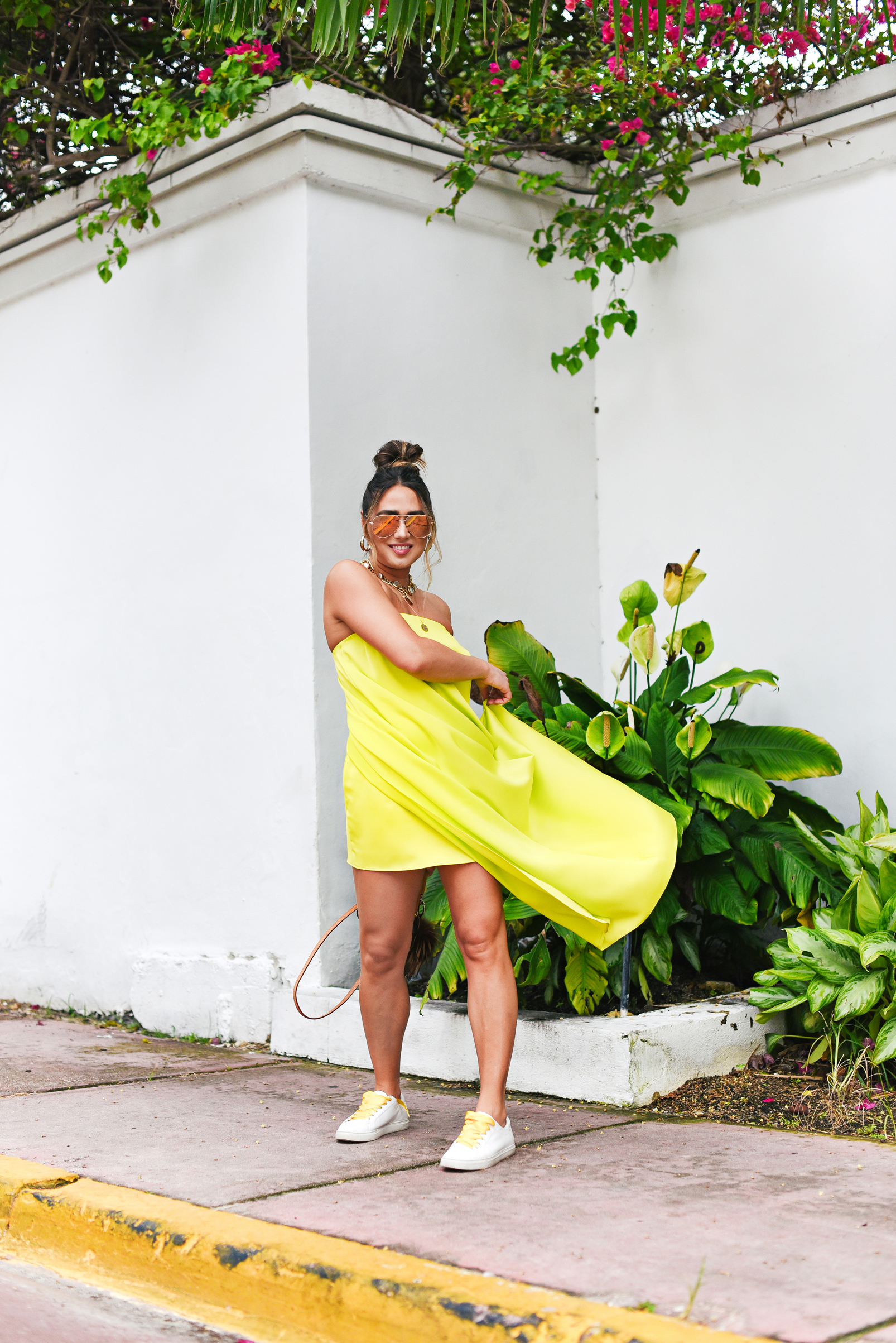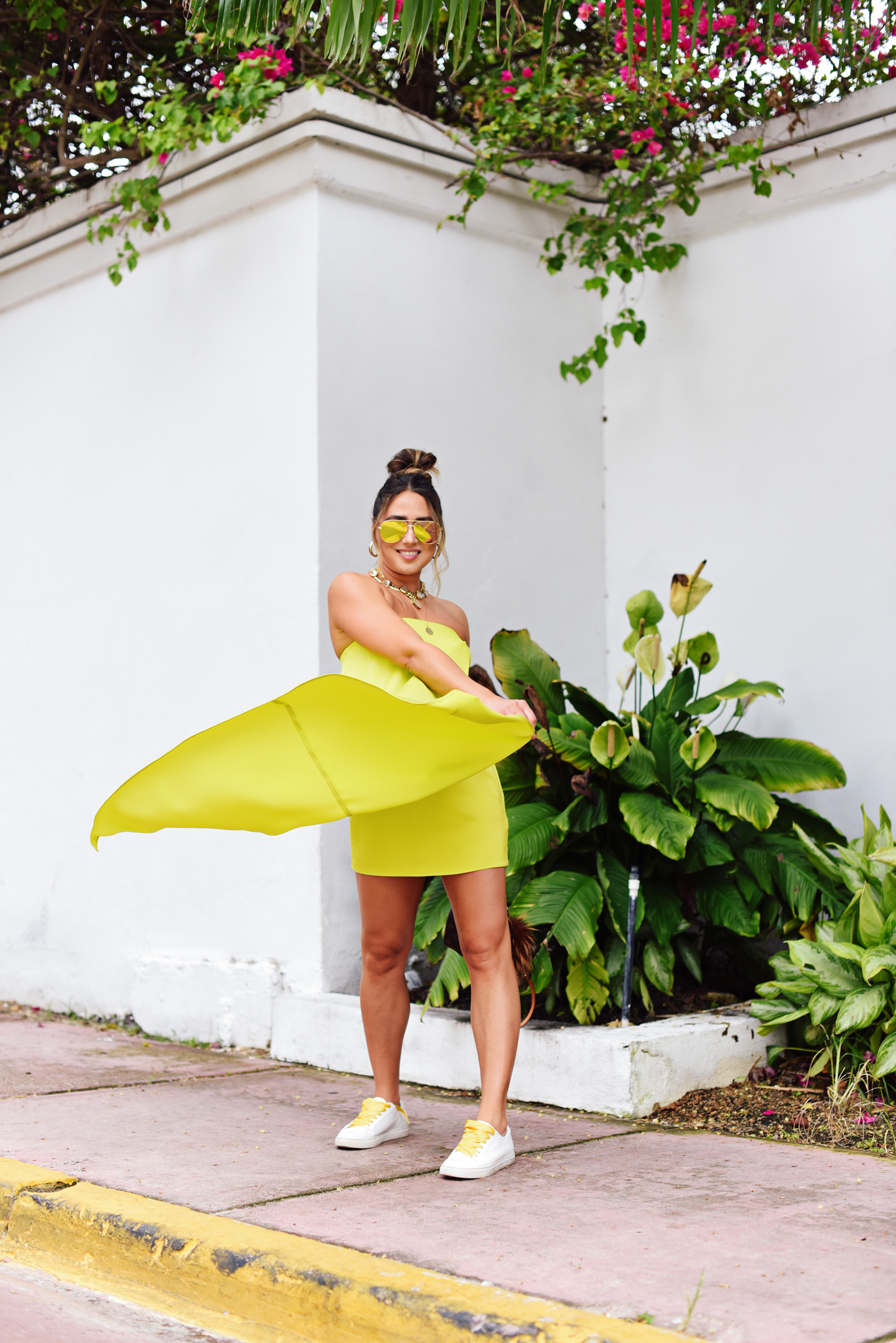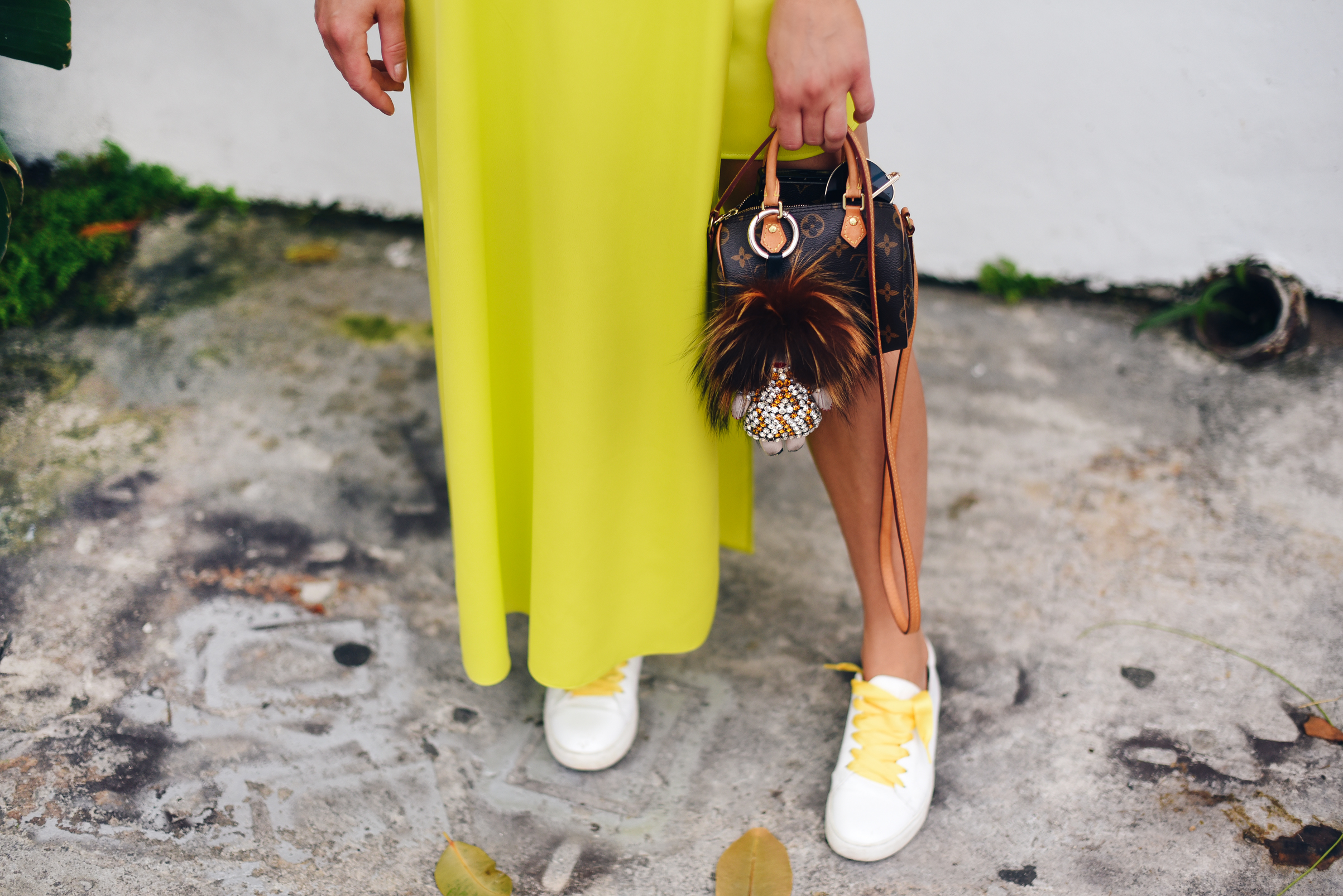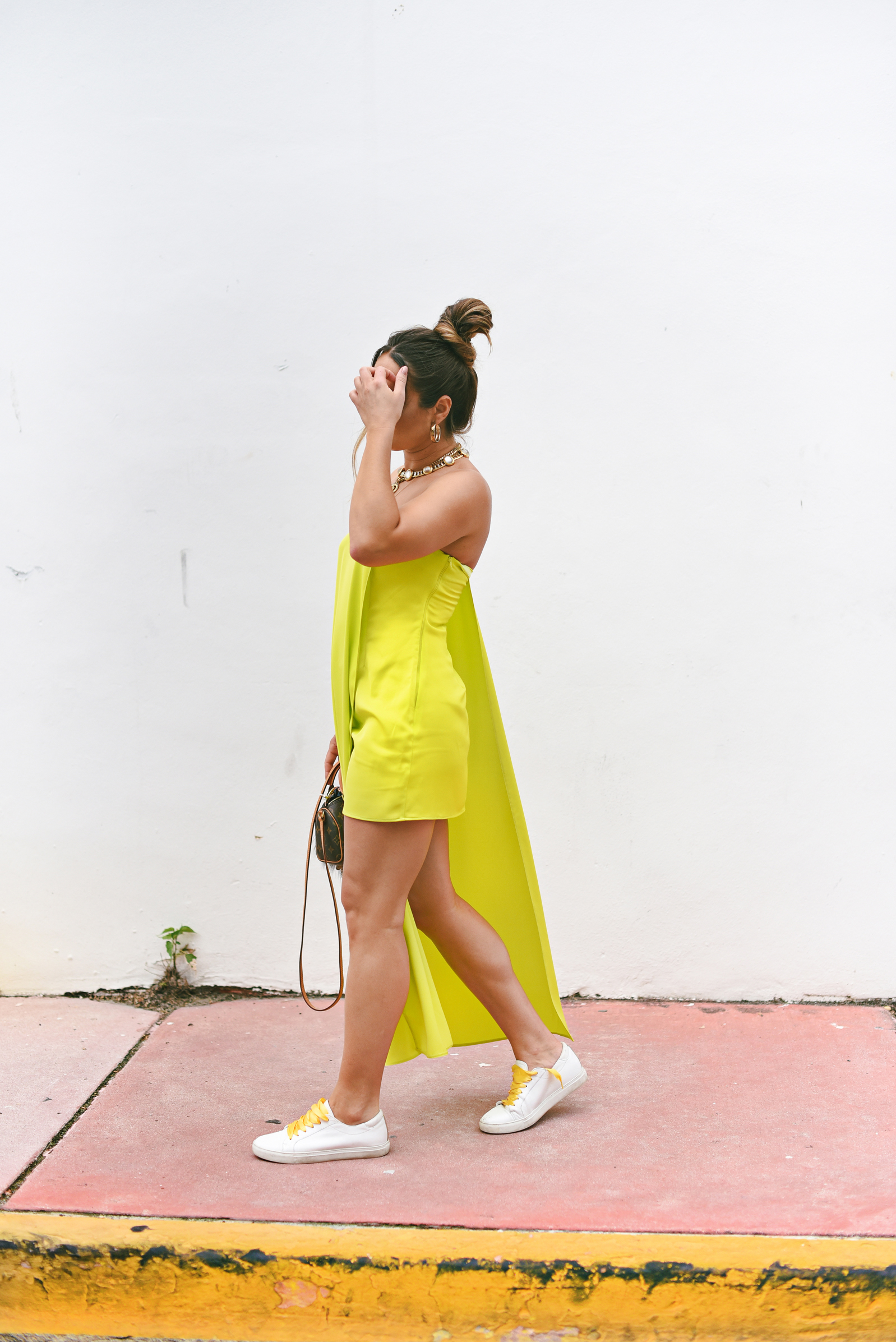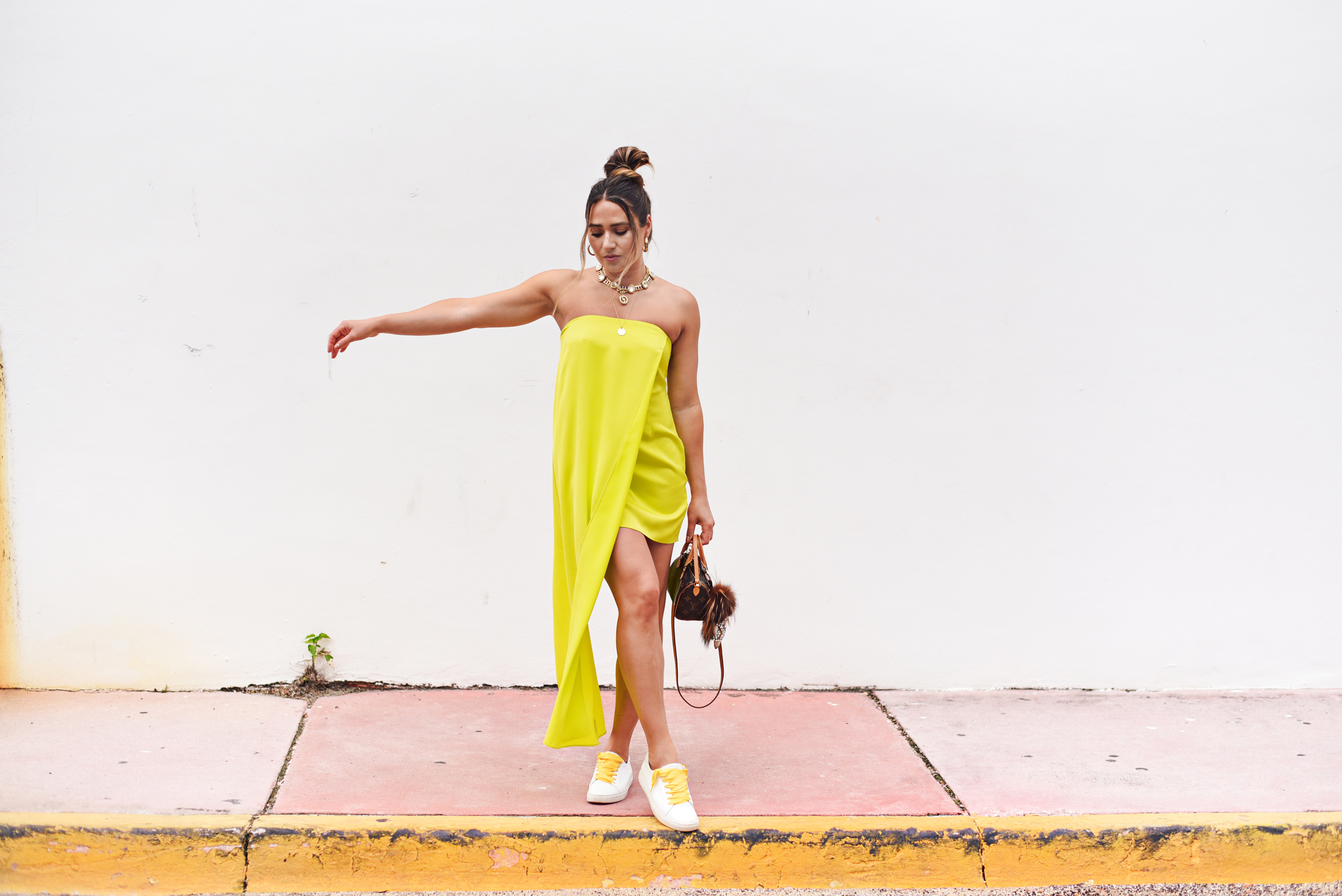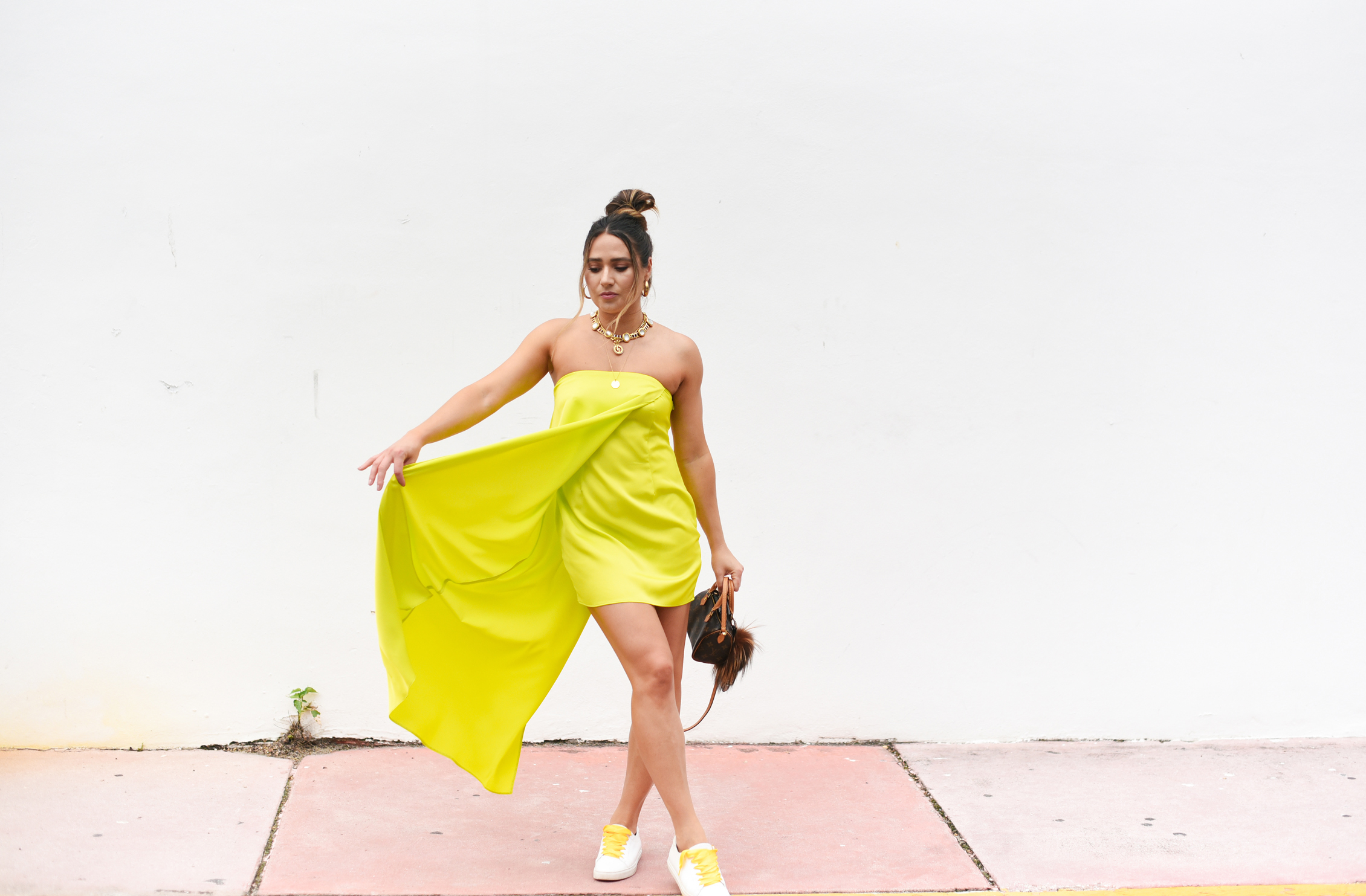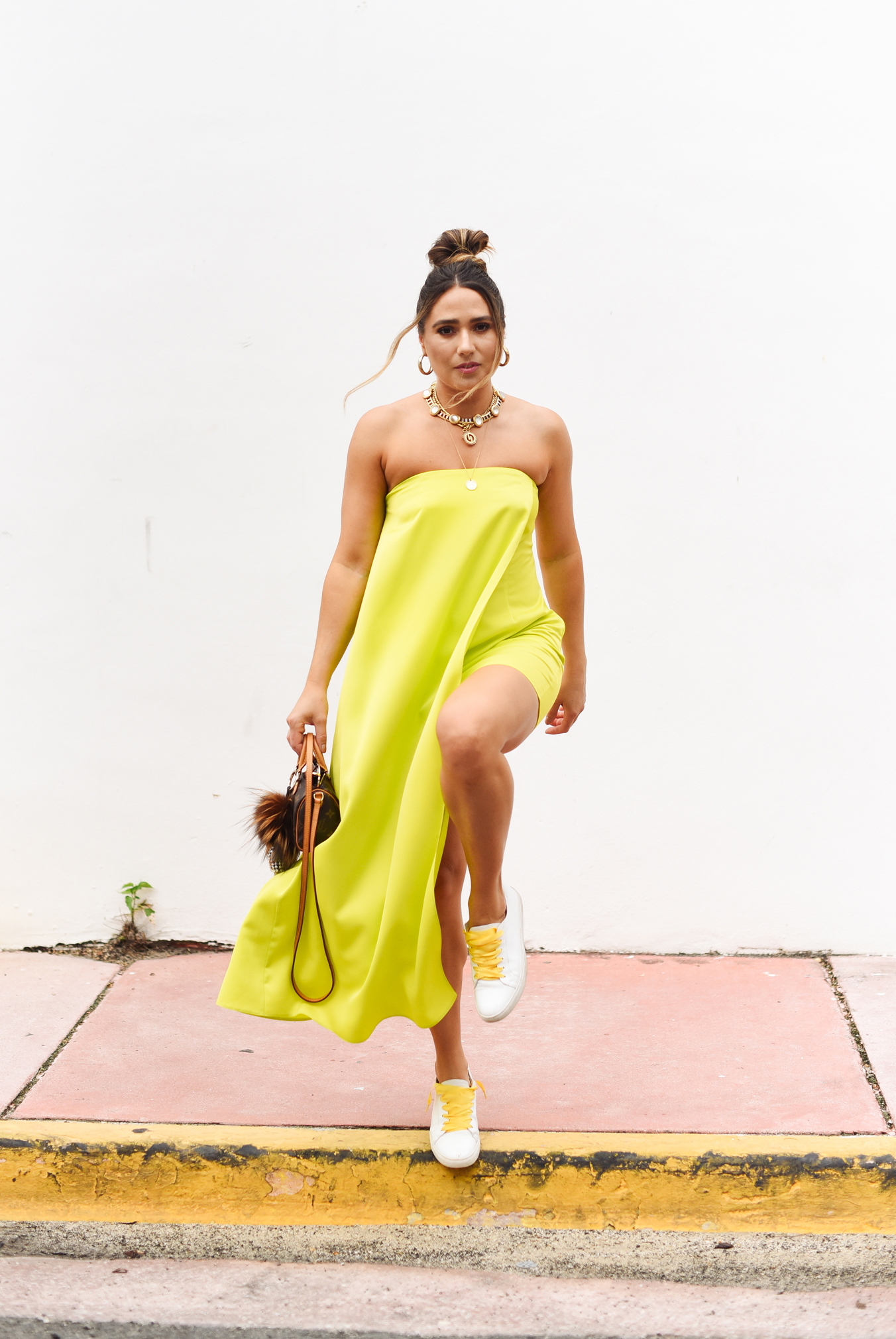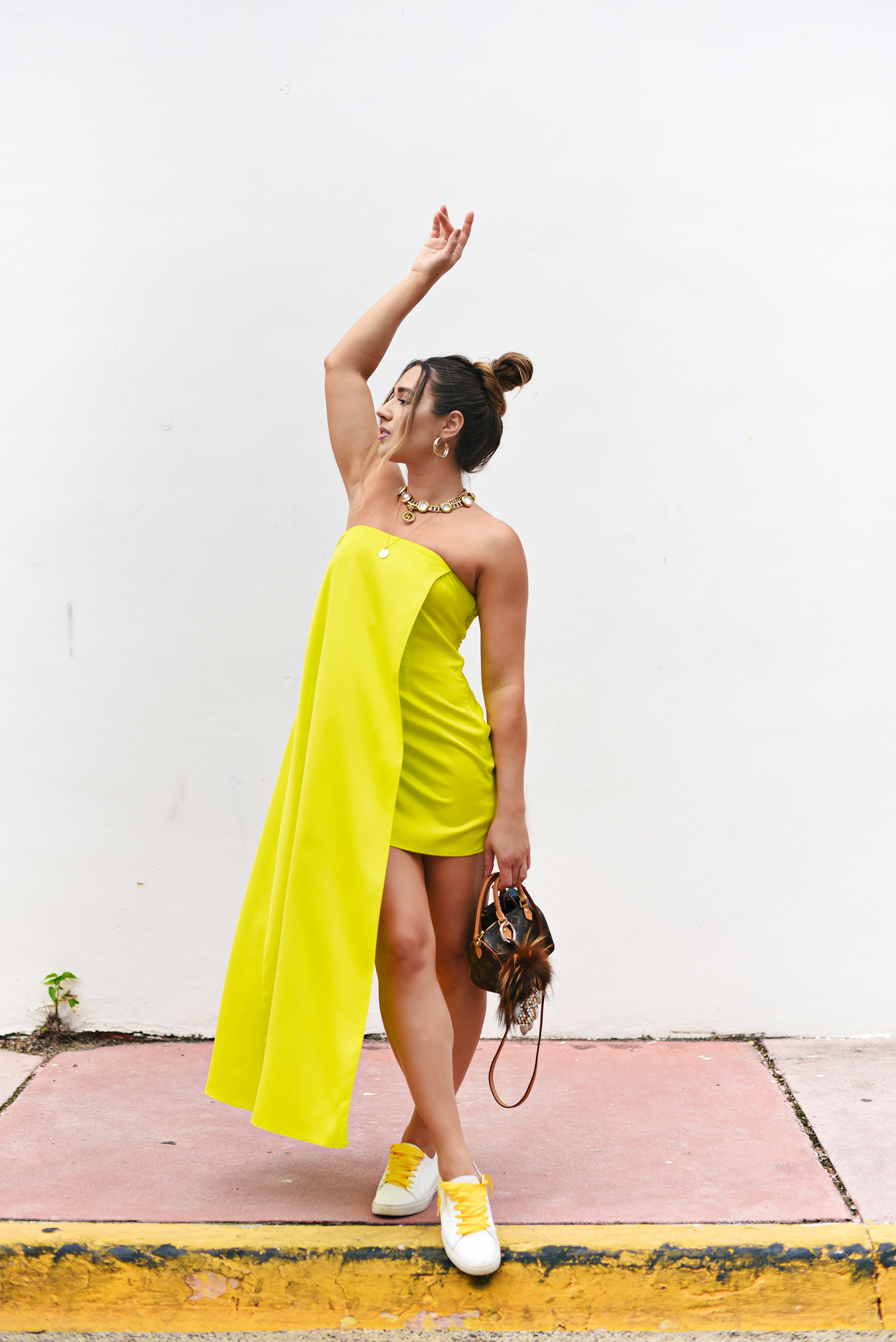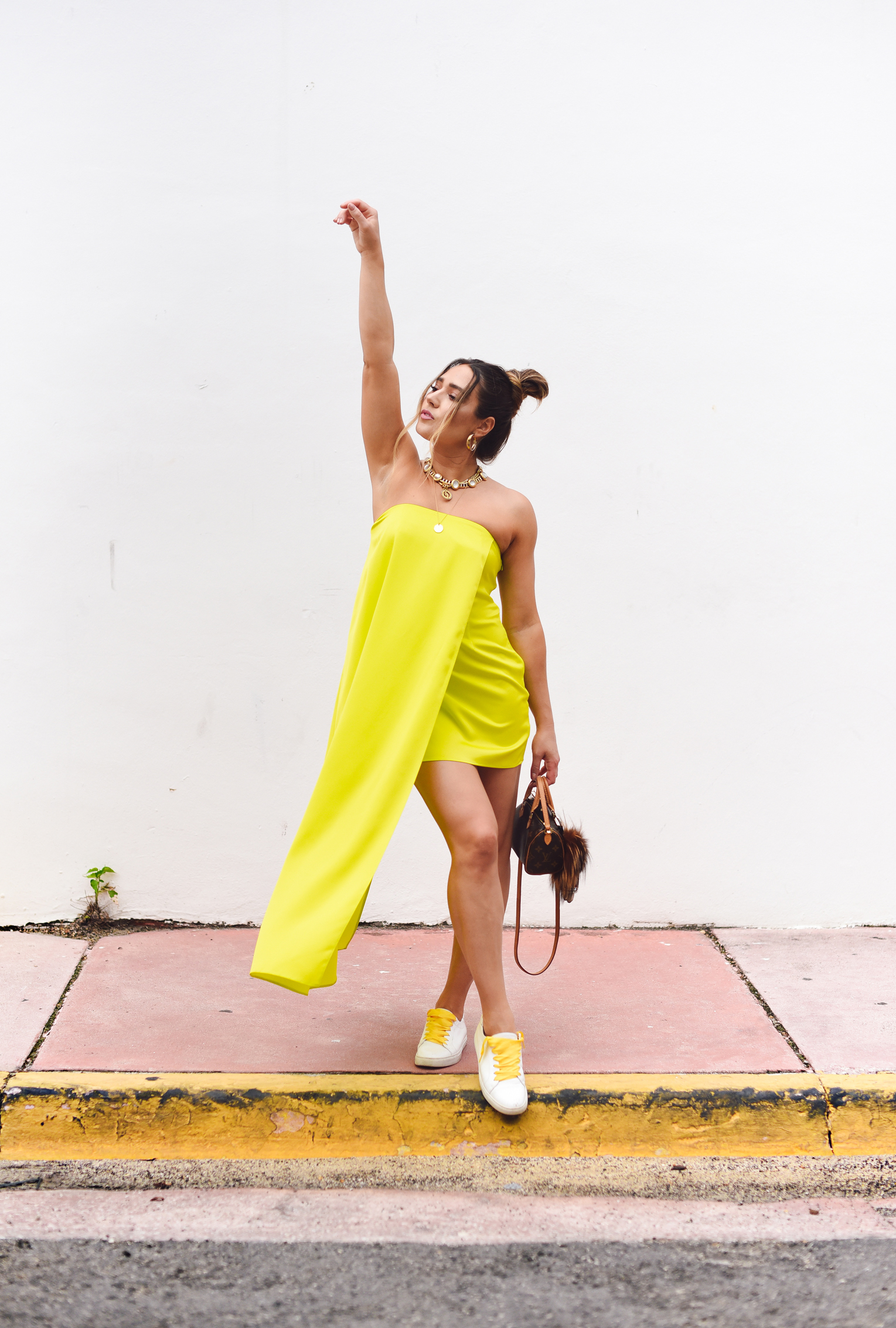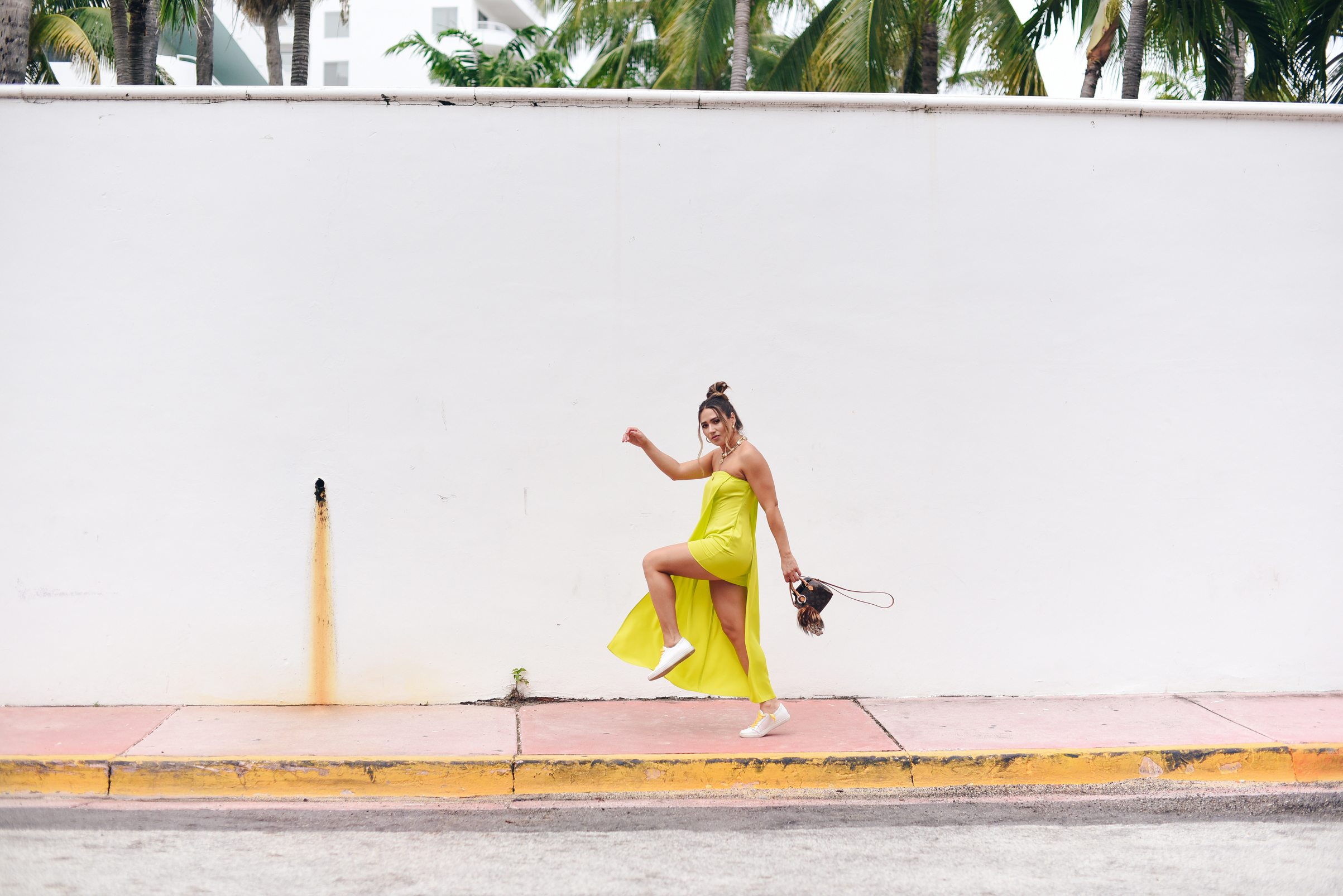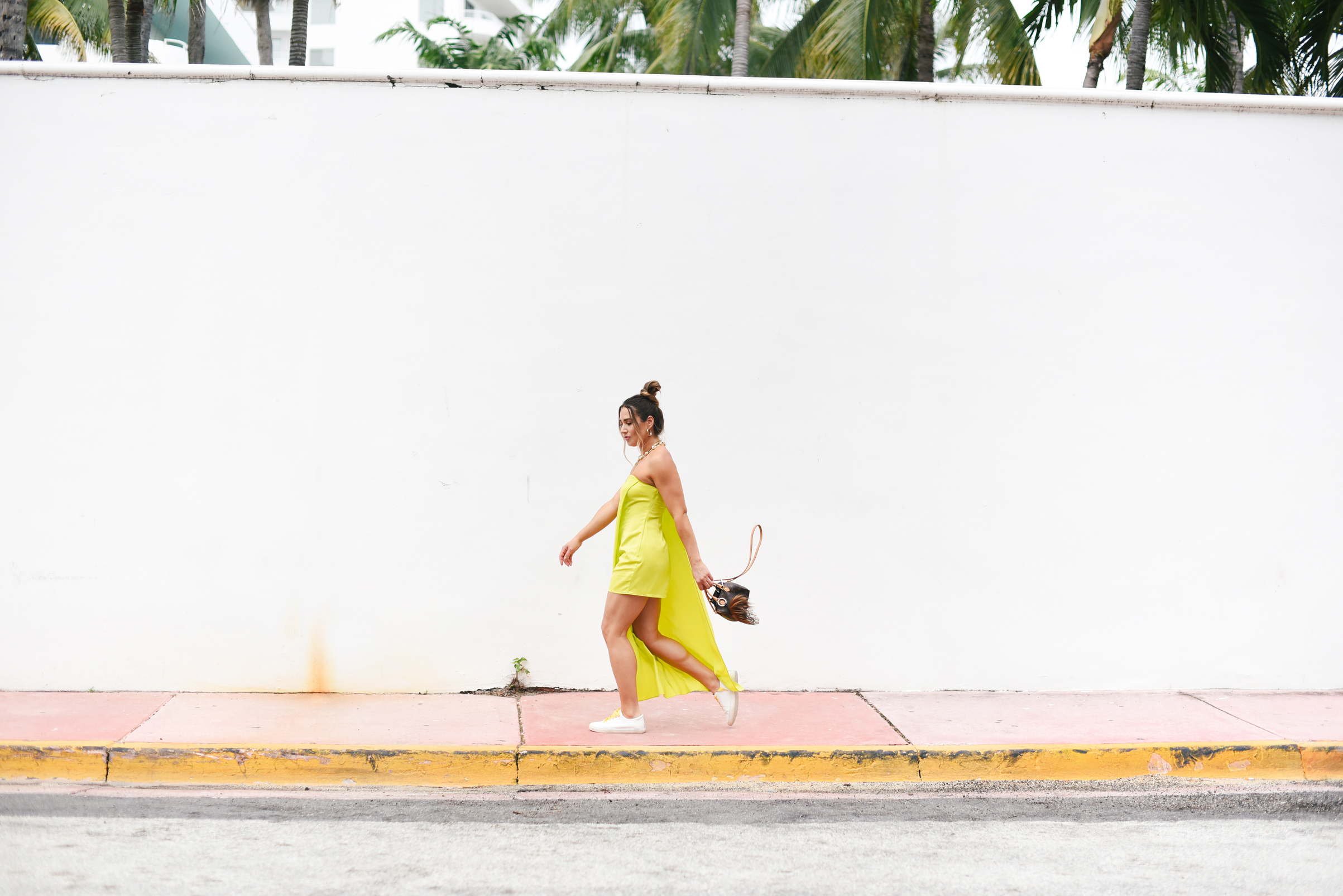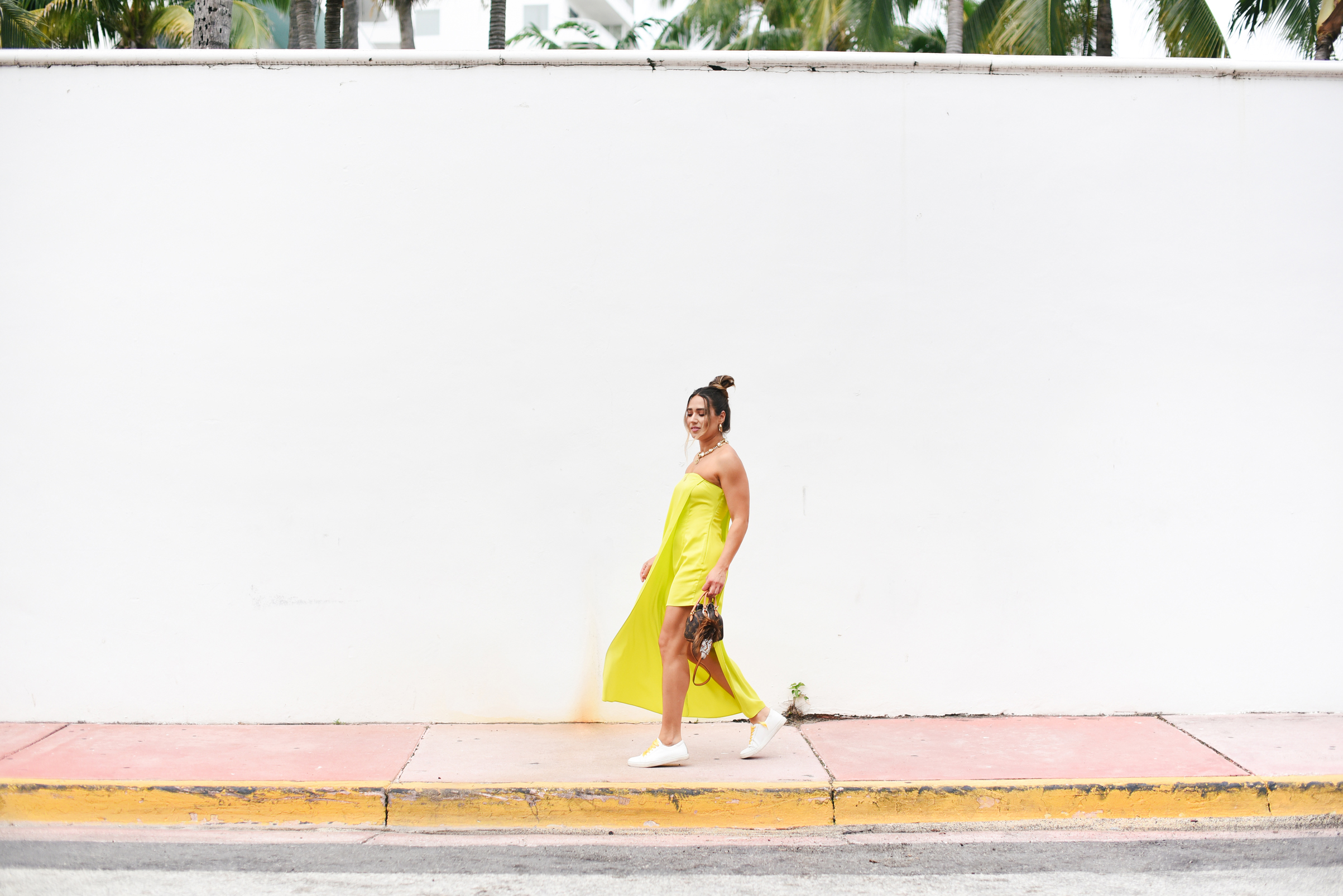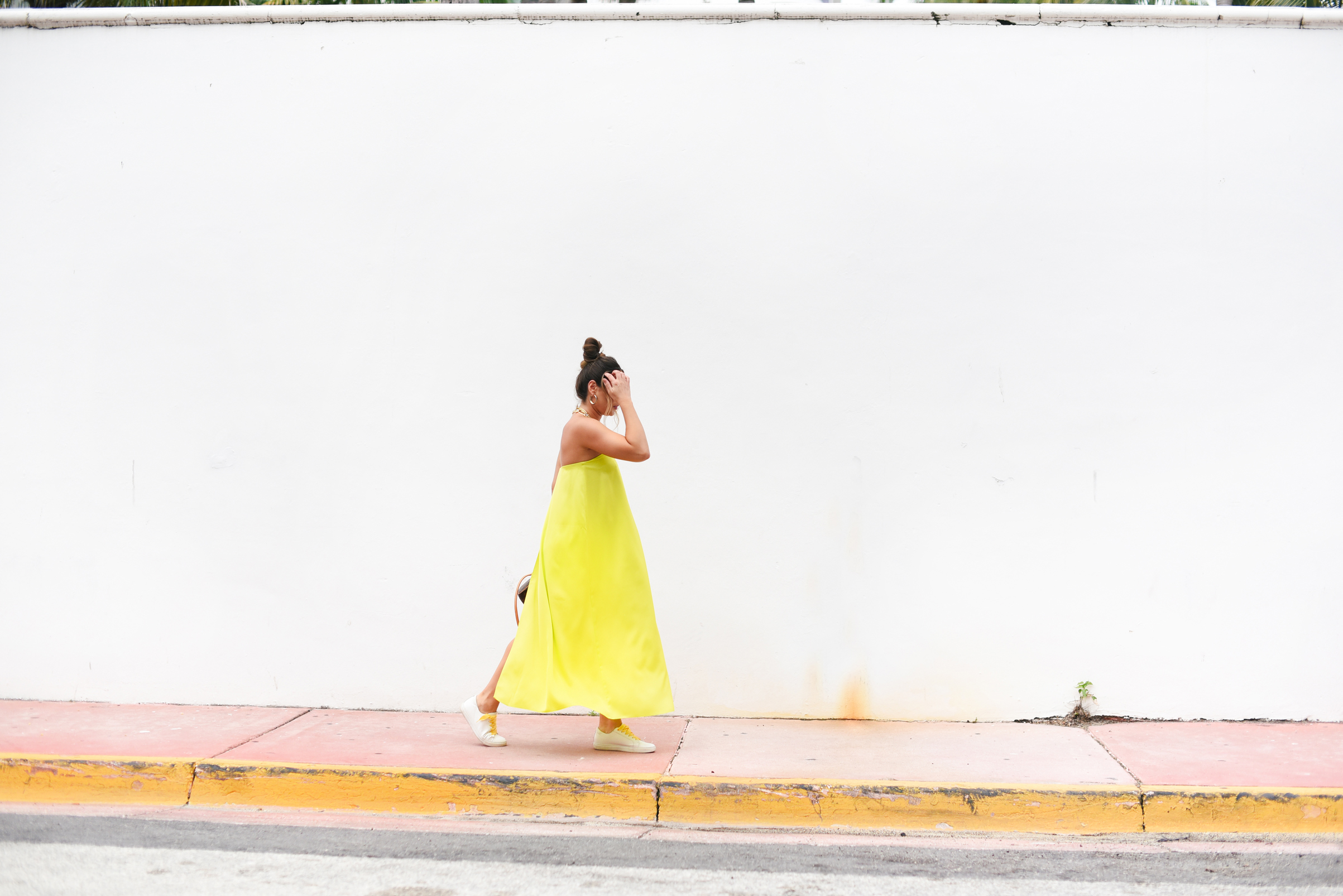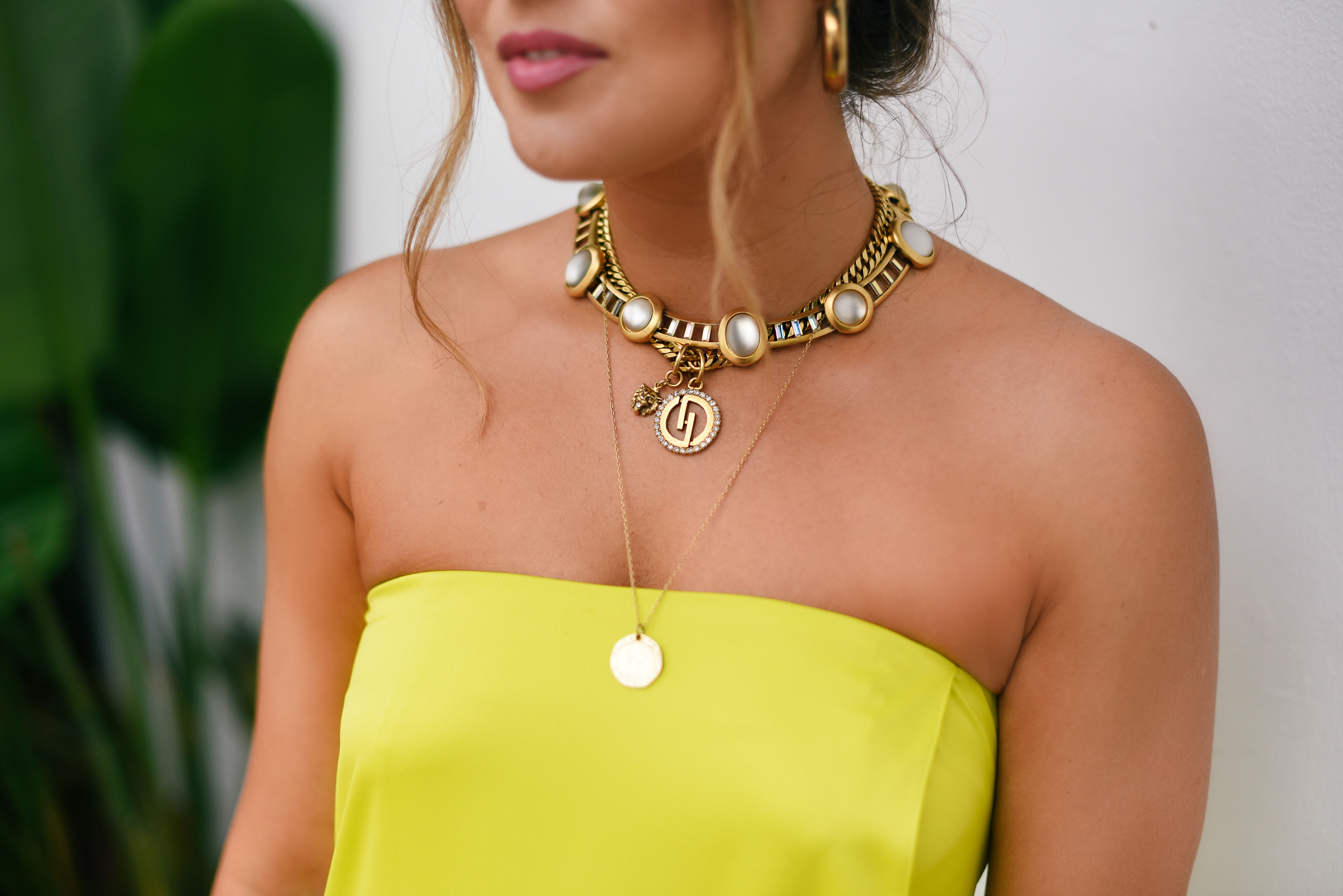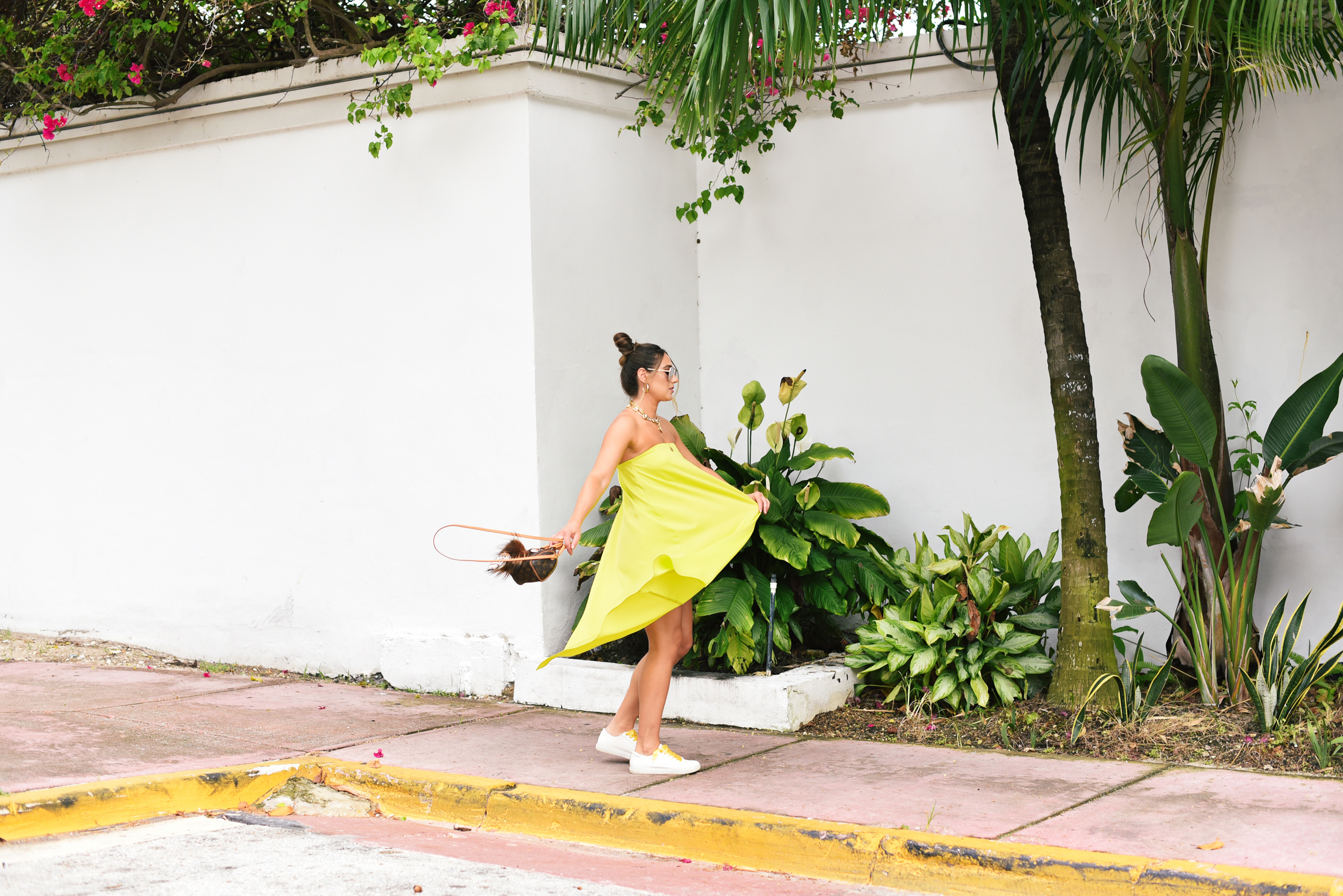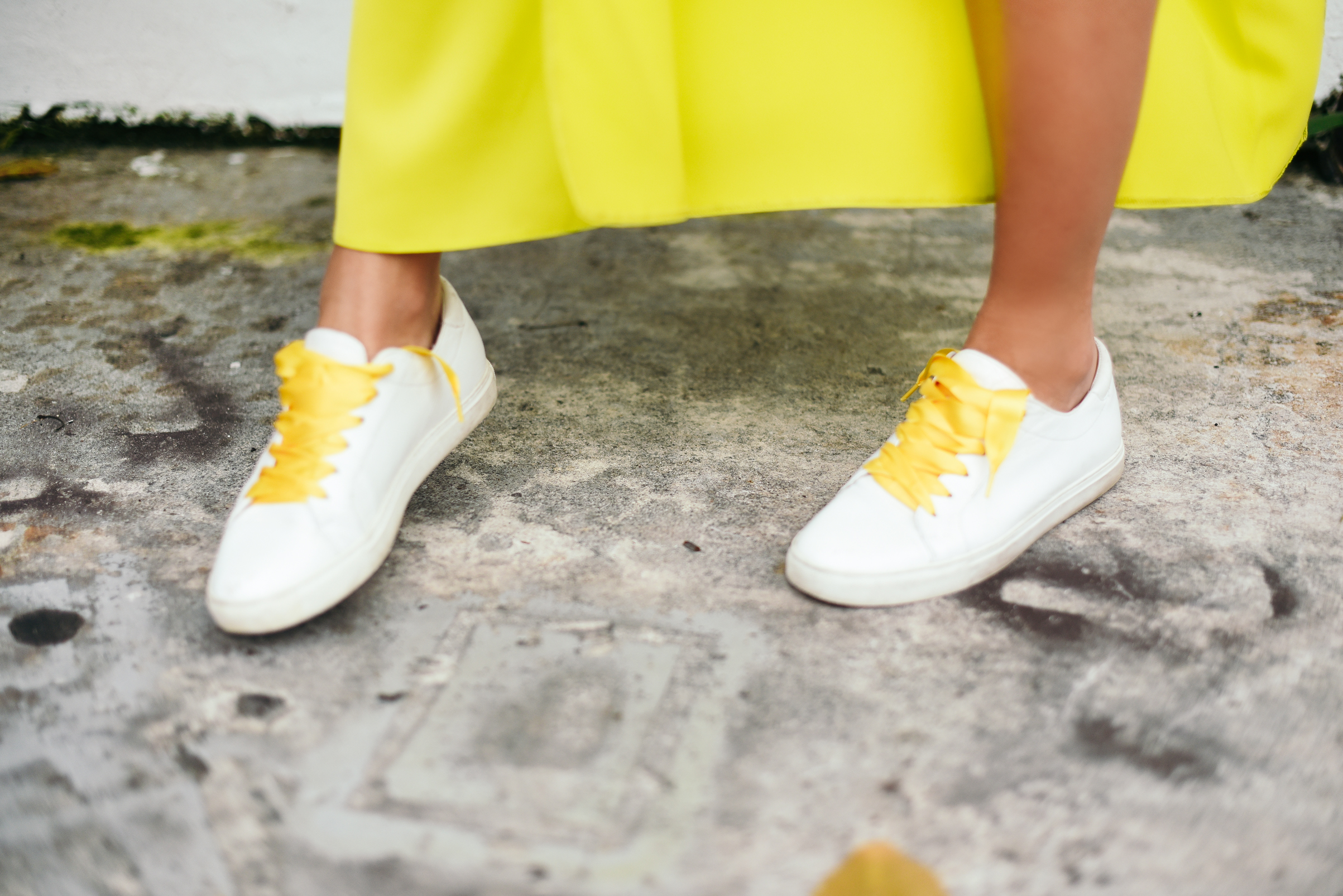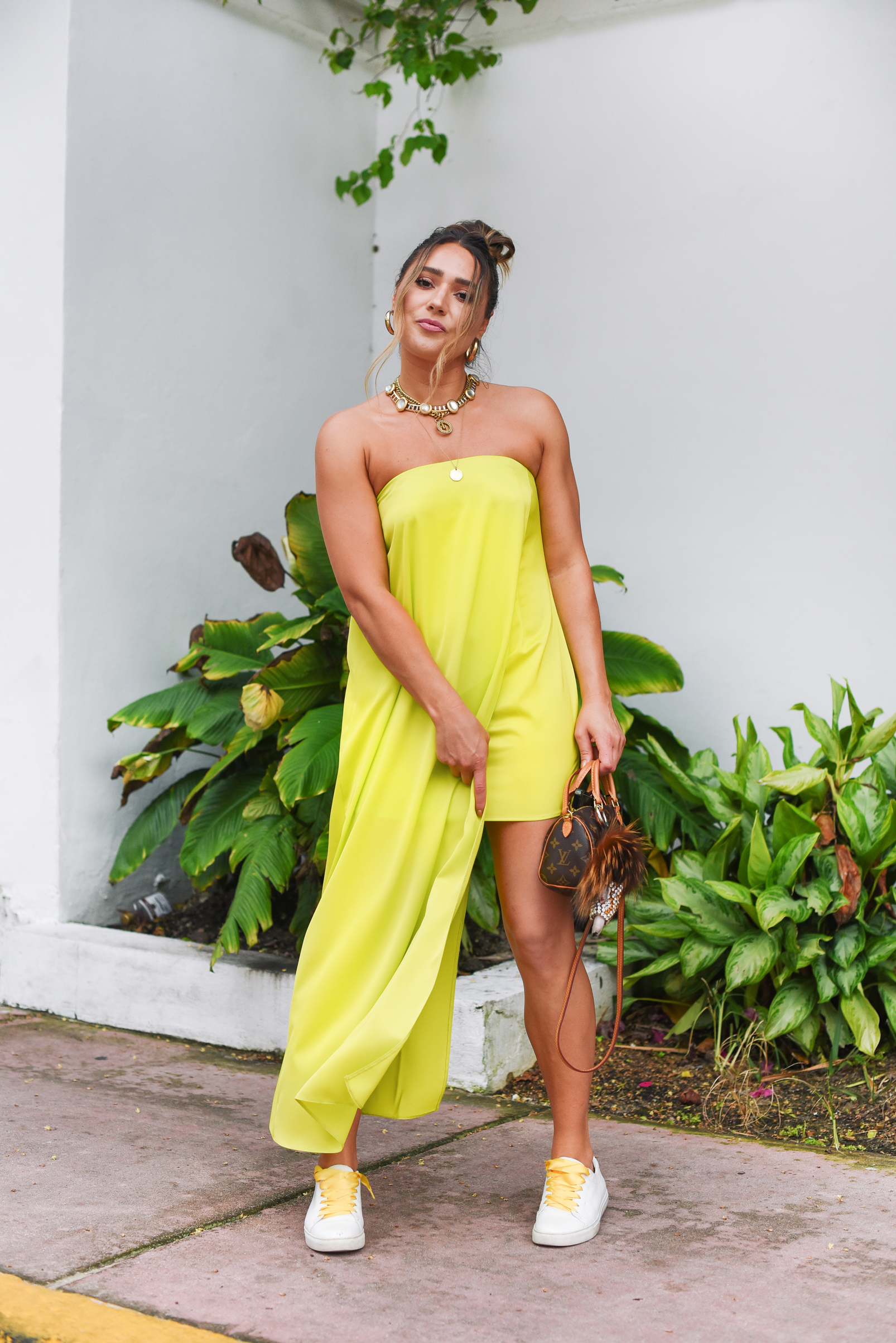 Miami swim week on a whim and I got to see and shoot with my favorite human, AL!
There's just something about Miami… maybe it's the colorful art deco streets reminiscent of Havana, the burning sunsets that offer a peaceful glow or a city that comes alive when the lights are low.
I deem it's all three.
Currently feeling neon and all things bright.  What most excites me? The yellow laces I used to DIY my mock "Golden Goose" sneakers I've been needing.  Sometimes you just have to take matters into your own hands…
Stay tuned for my upcoming post covering the shows with Art Hearts Fashion.
Loving each and every one of you .
neon dress, white sneakers, yellow laces, dylan lex  & vintage necklaces