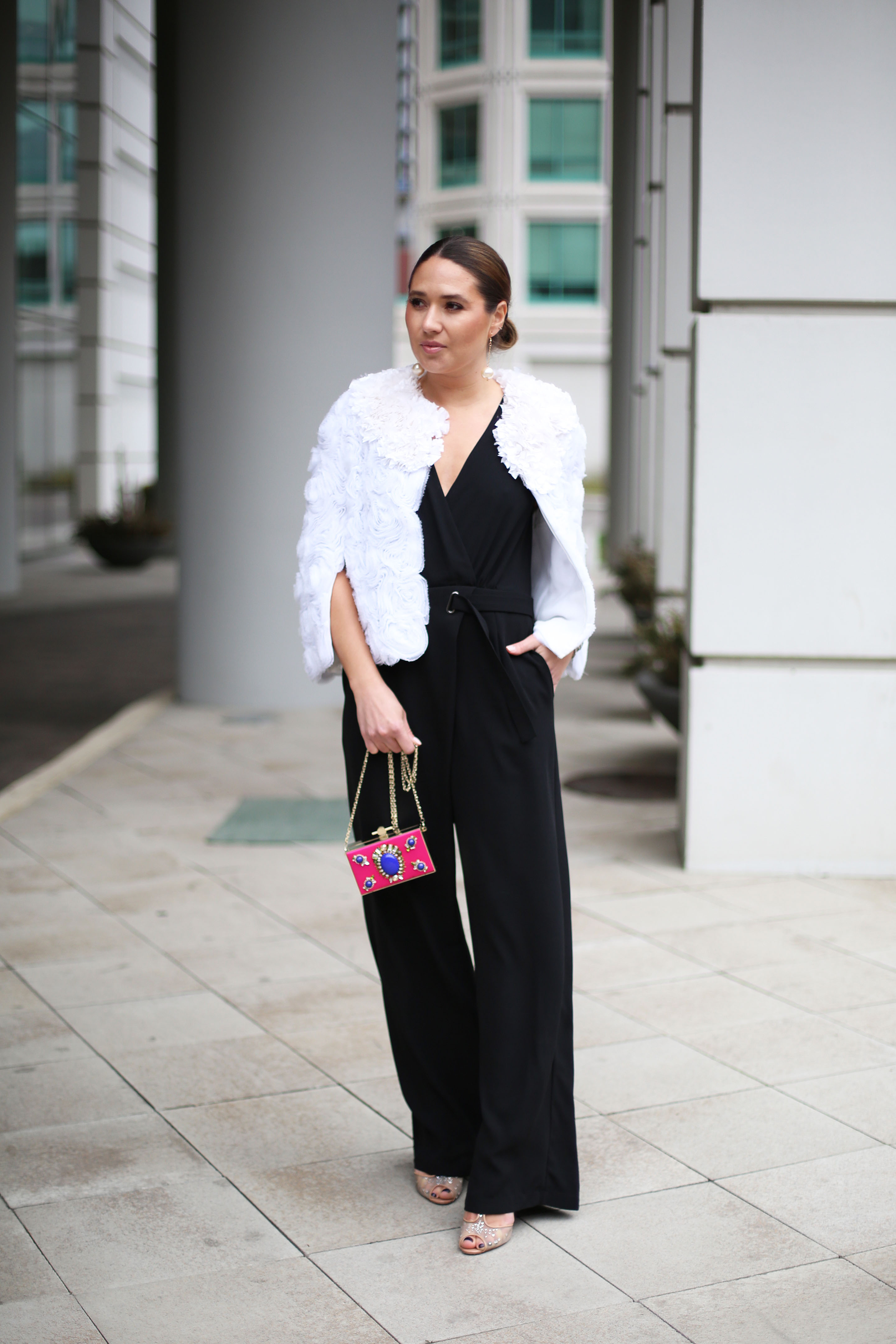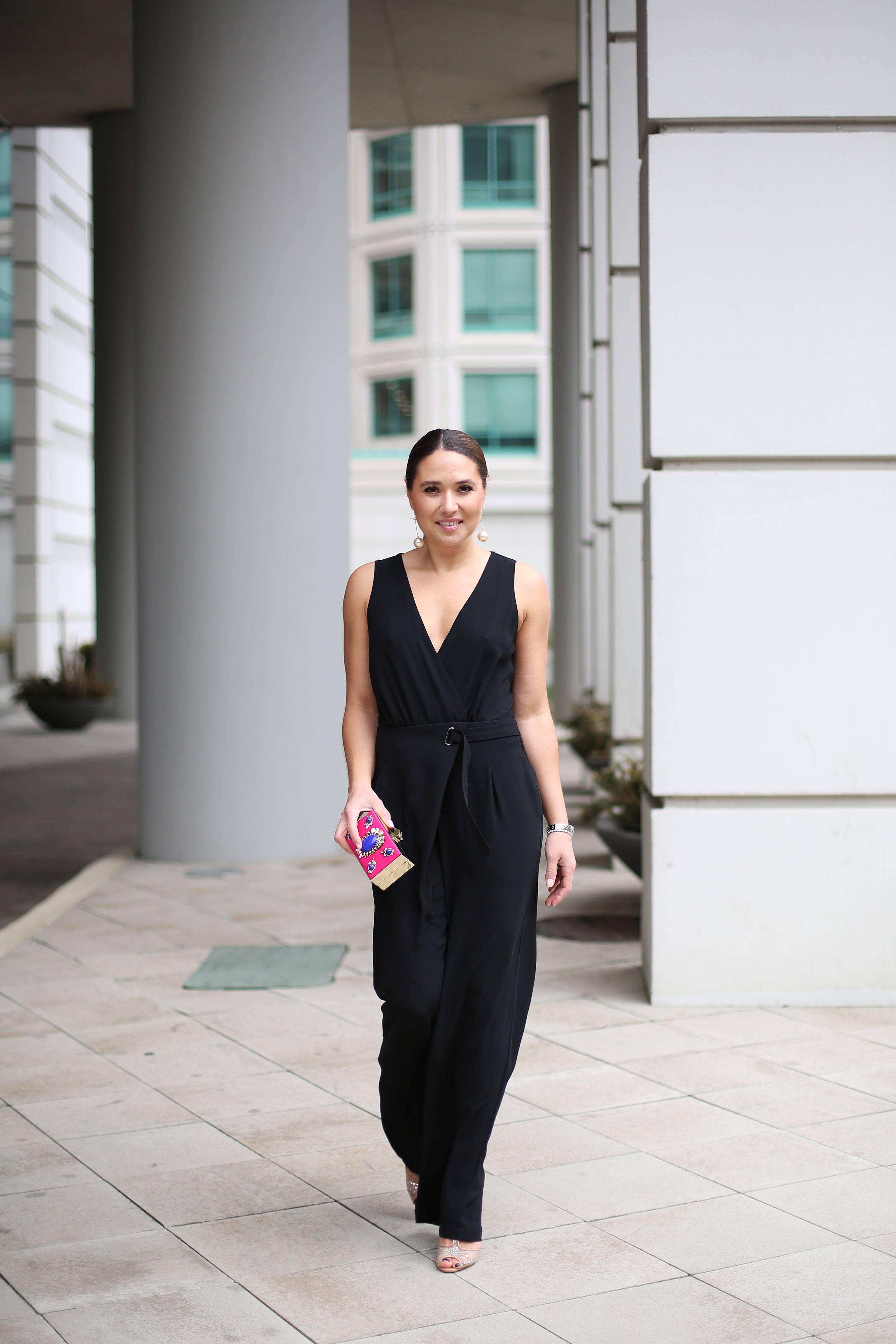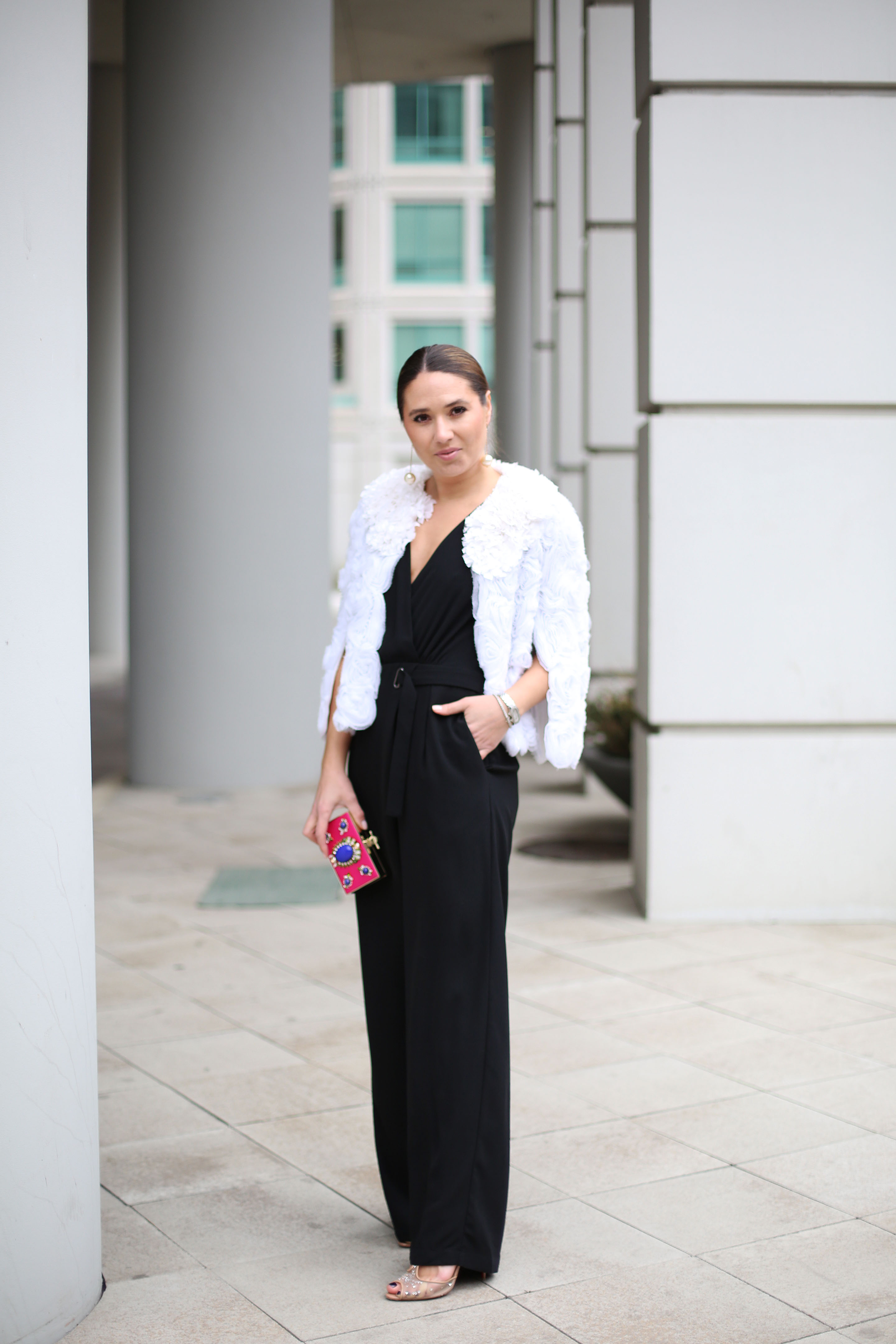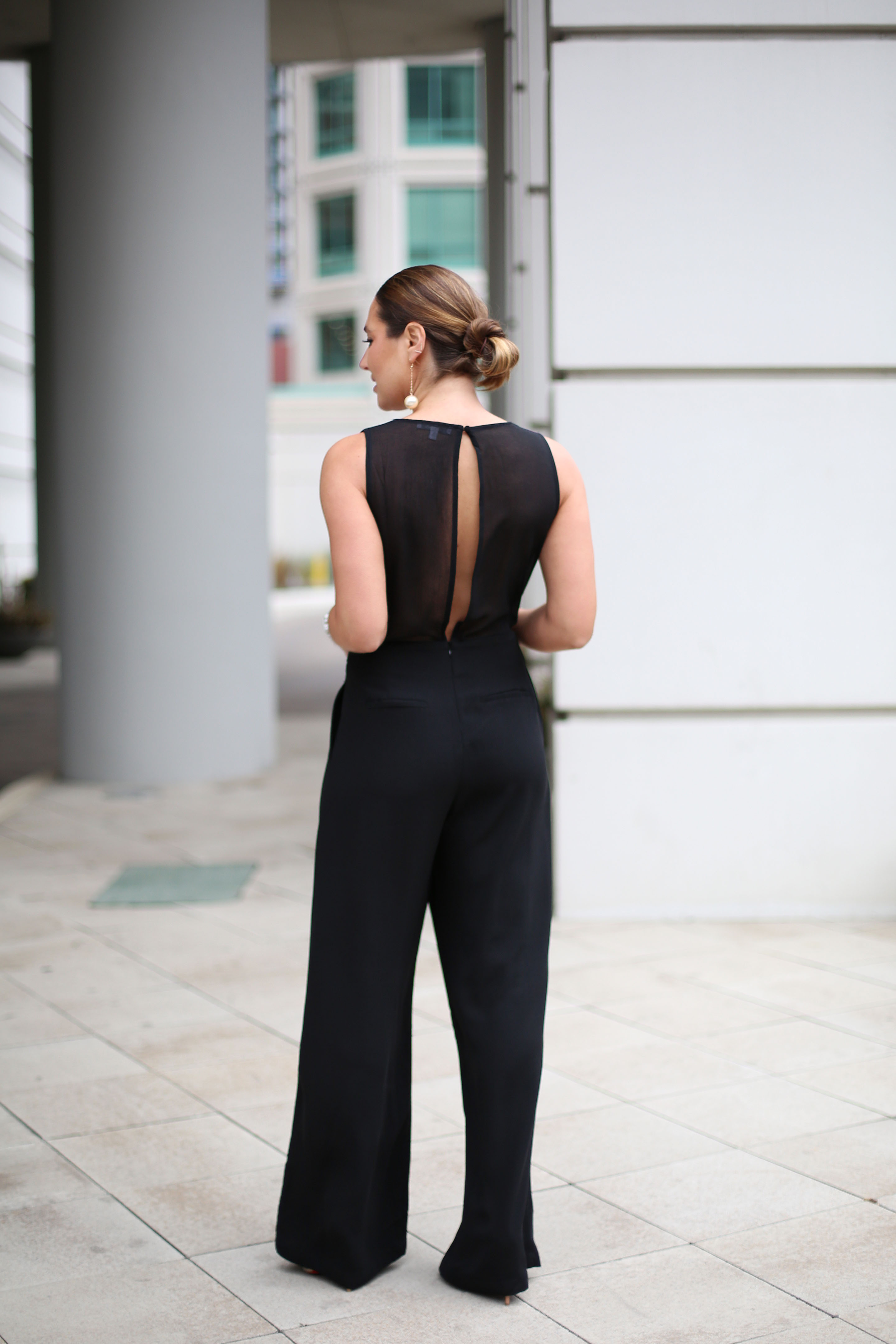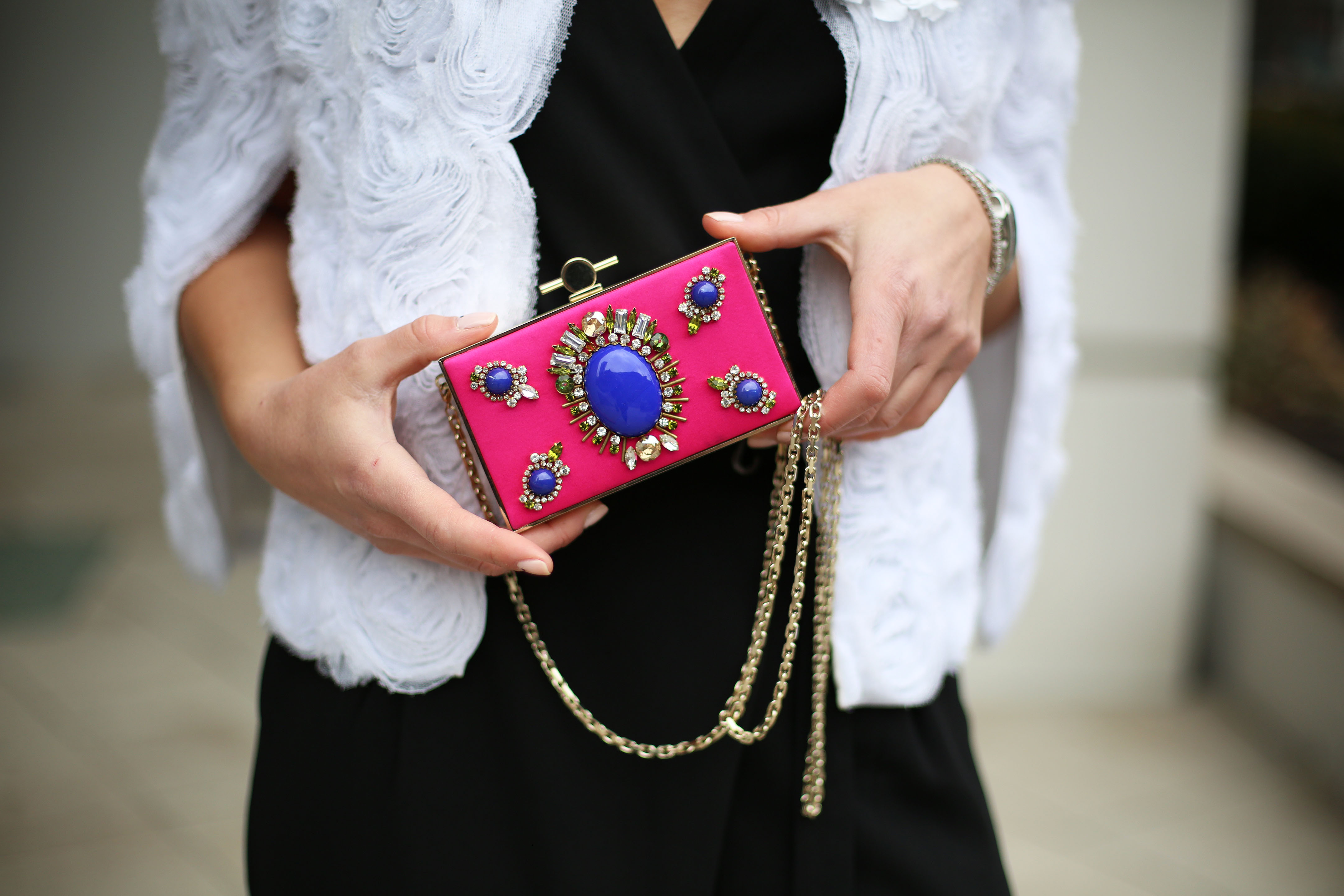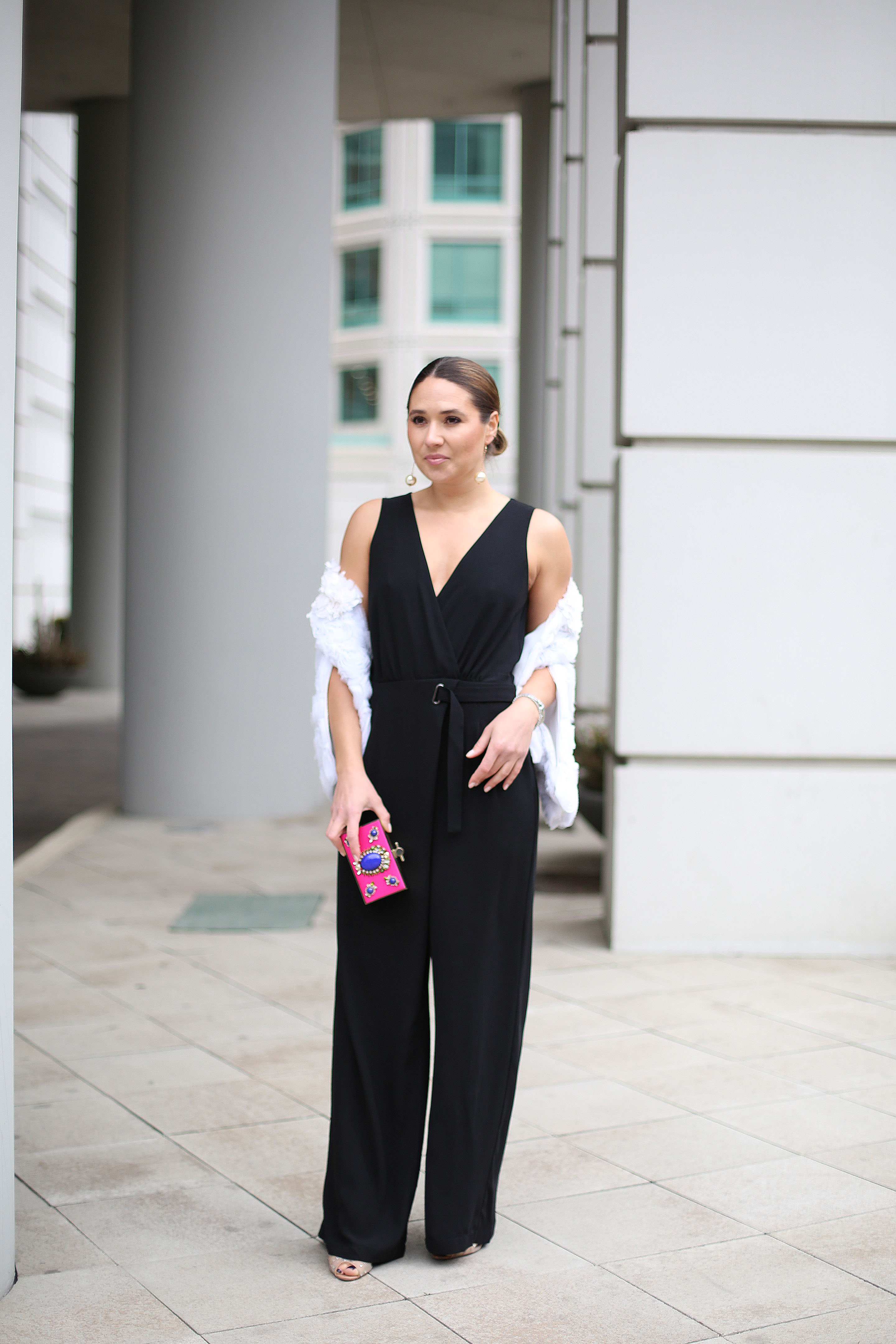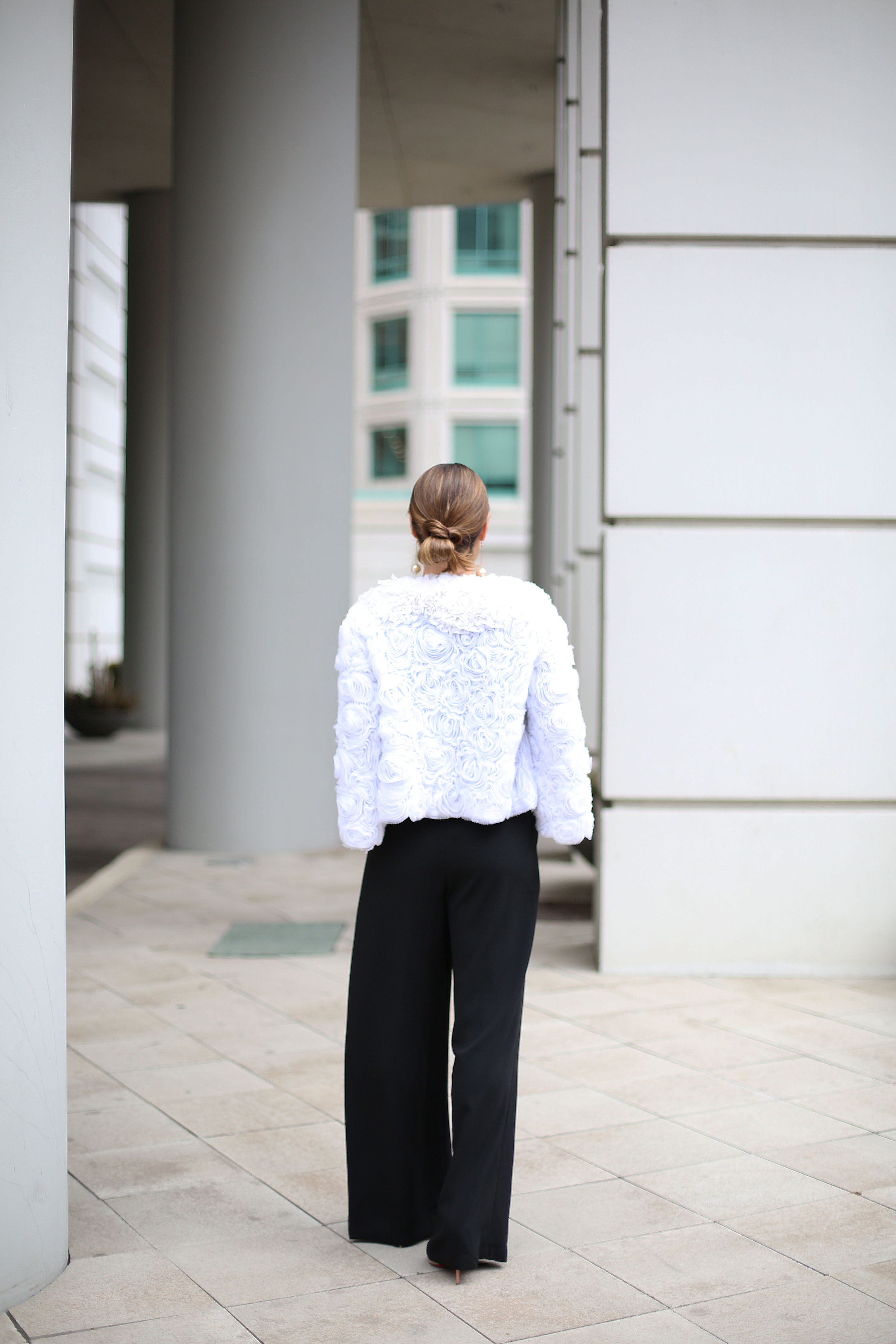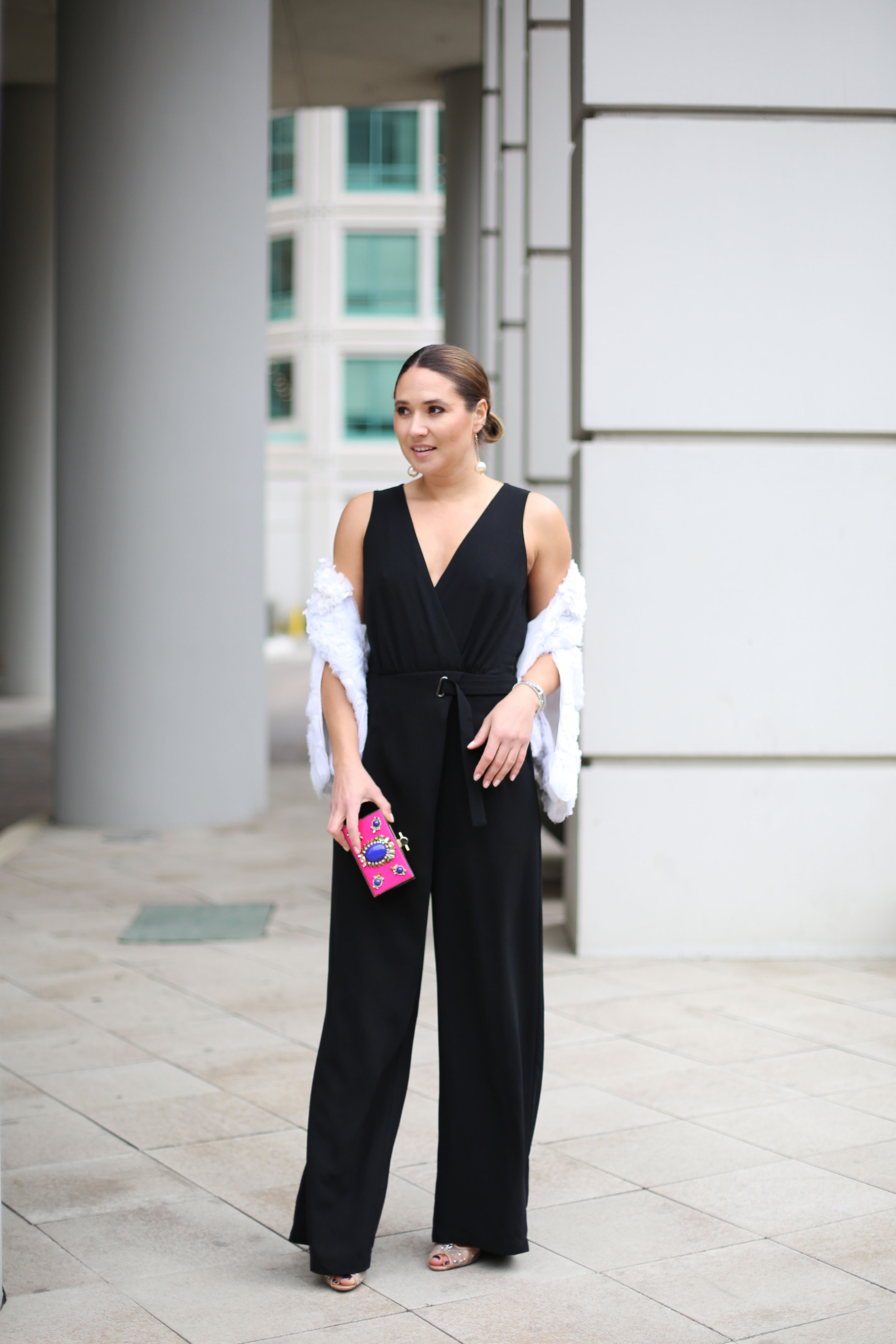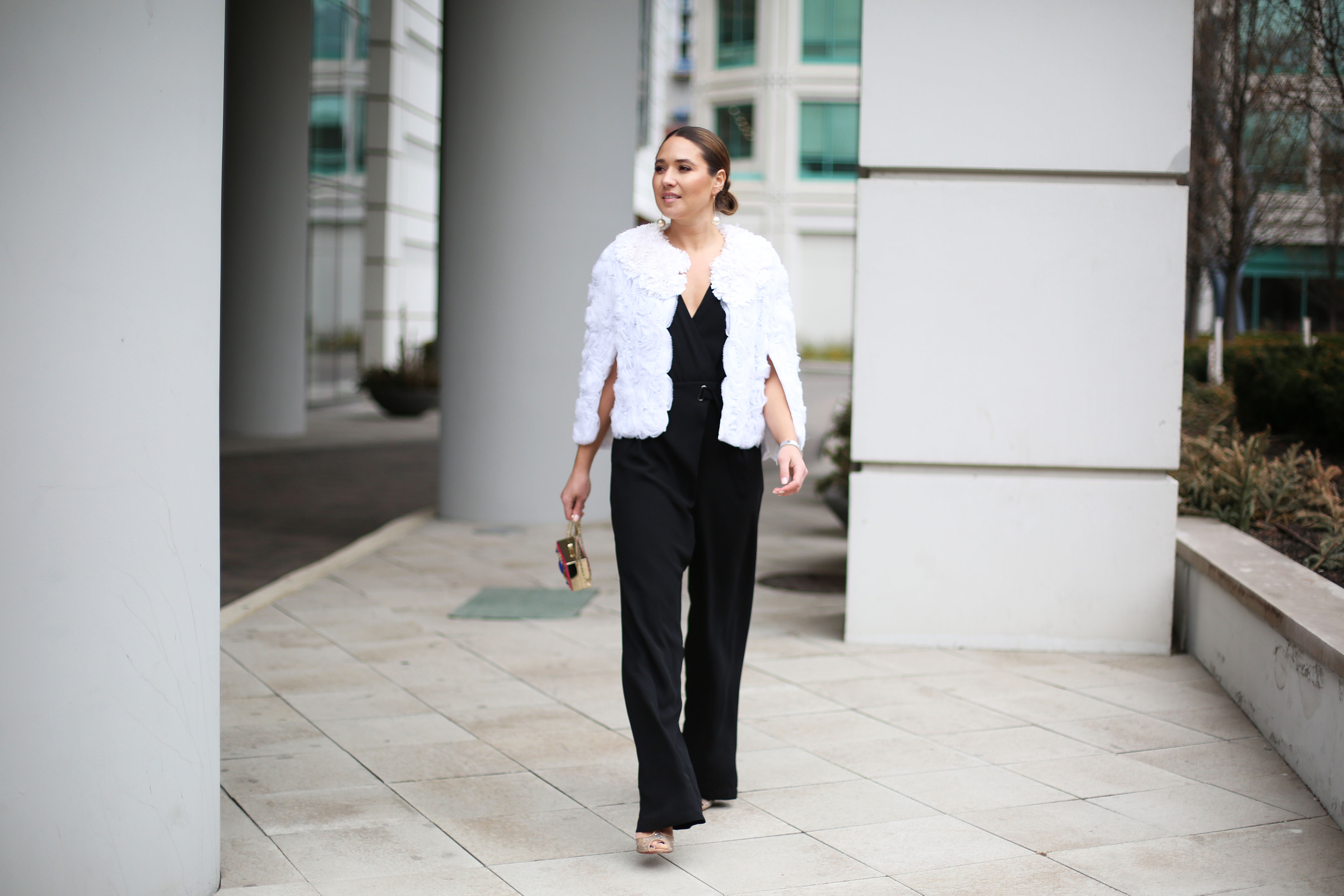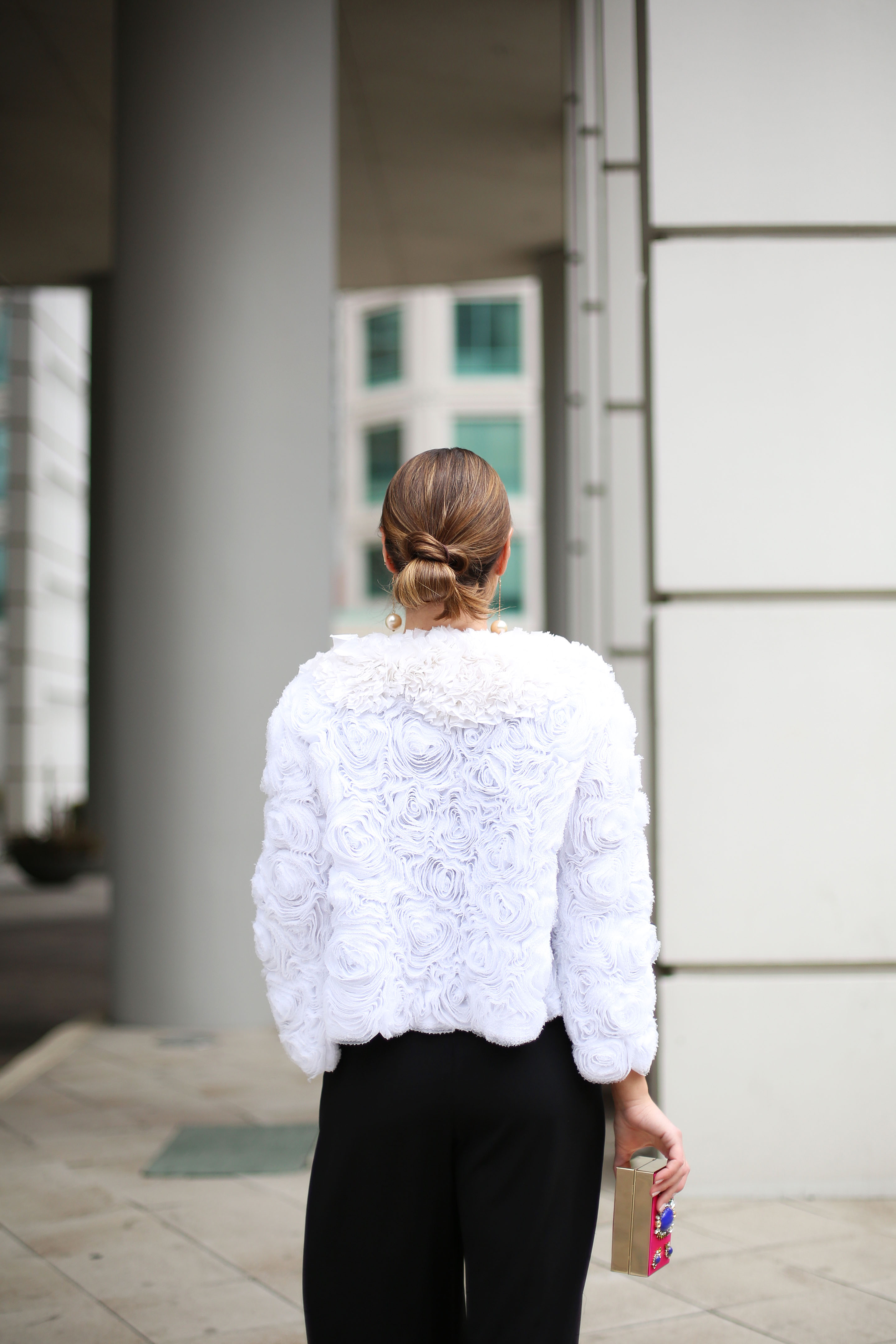 My current hair situation most days of the week that almost rather perfectly transitions to wedding attire brilliance. A sleek back, super easy, bottom instead of top, knot.
Really been up to stepping outside the box, especially when it comes to wedding wear. And lately, no matter the time of year, there is always a wedding here or there thus making wedding season not just a season but inevitably constant. A constant love celebration, of course! Is it just me, or do I sound like I just uttered some serious Dr. Seuss rhythmic literary work?! HA.
This black wrap jumpsuit is the epitome of fun, fresh, sexy and sleek. A look sure enough to make heads turn all while feeling easy, breezy and beautiful. So go on, try something new; don't wear that dress 😉
Jumpsuit from Generation Bliss, similar here
White throw, similar here and here
xoxo
Photos by one of my fave blogger babes- Ali Stone of Those White Walls.