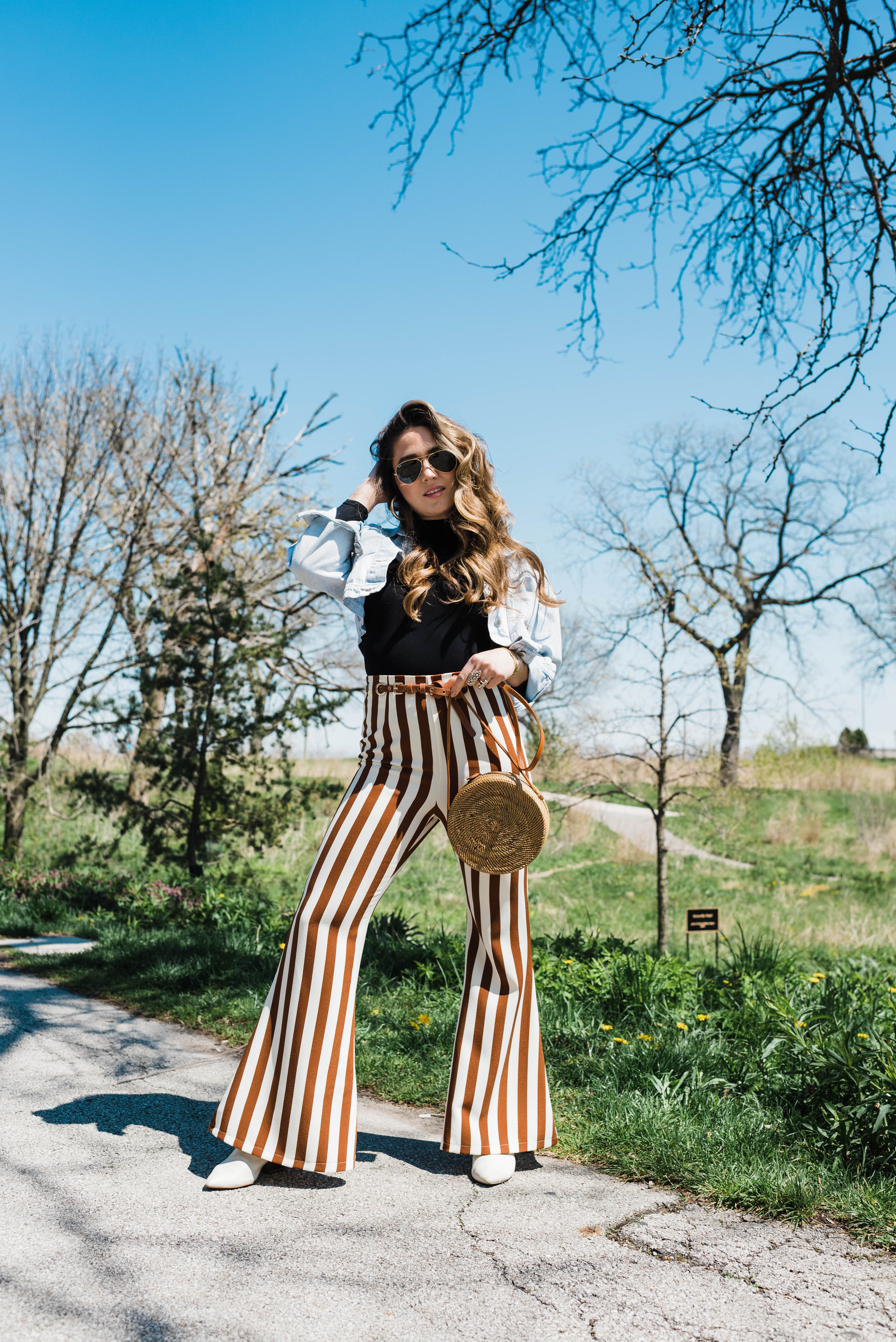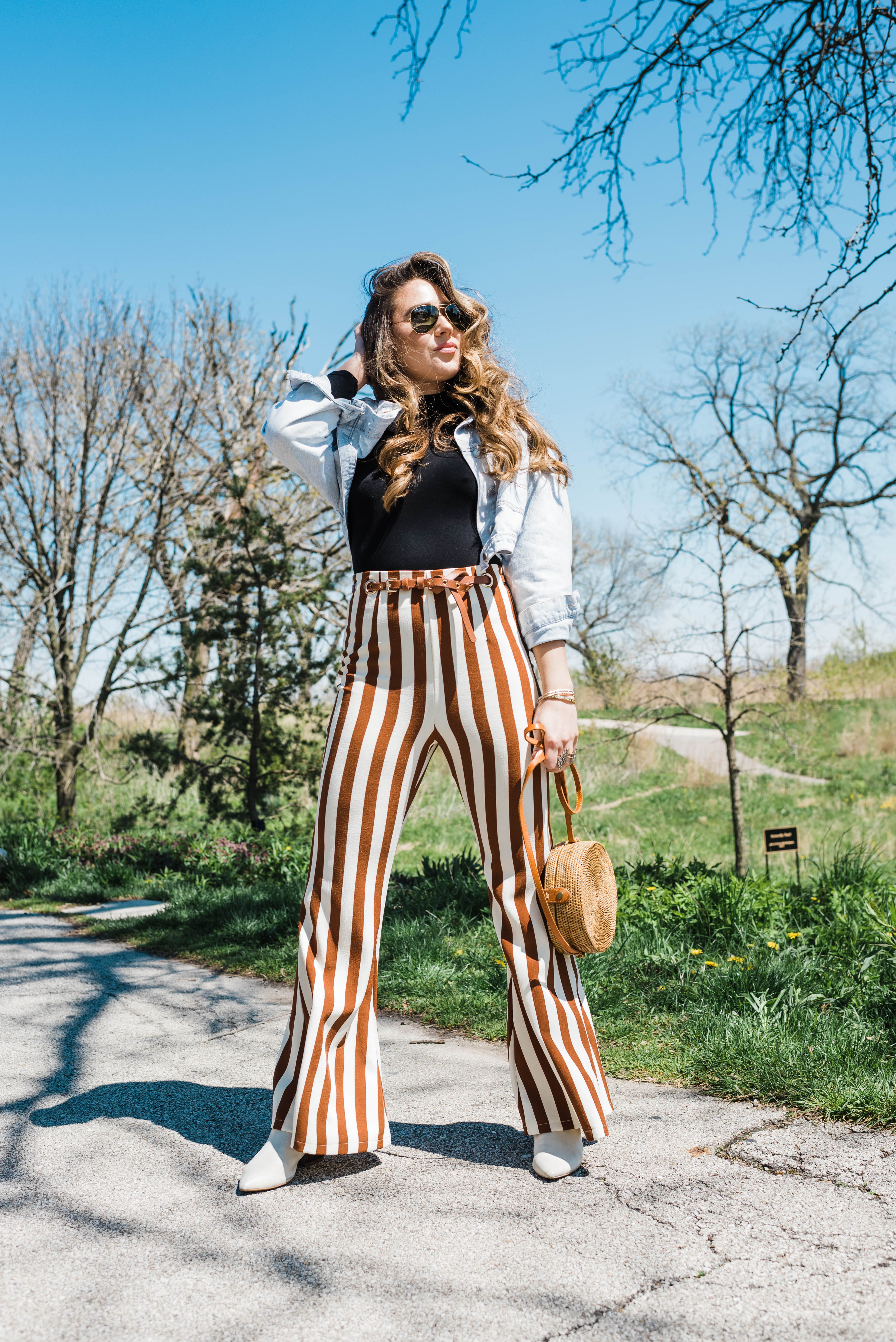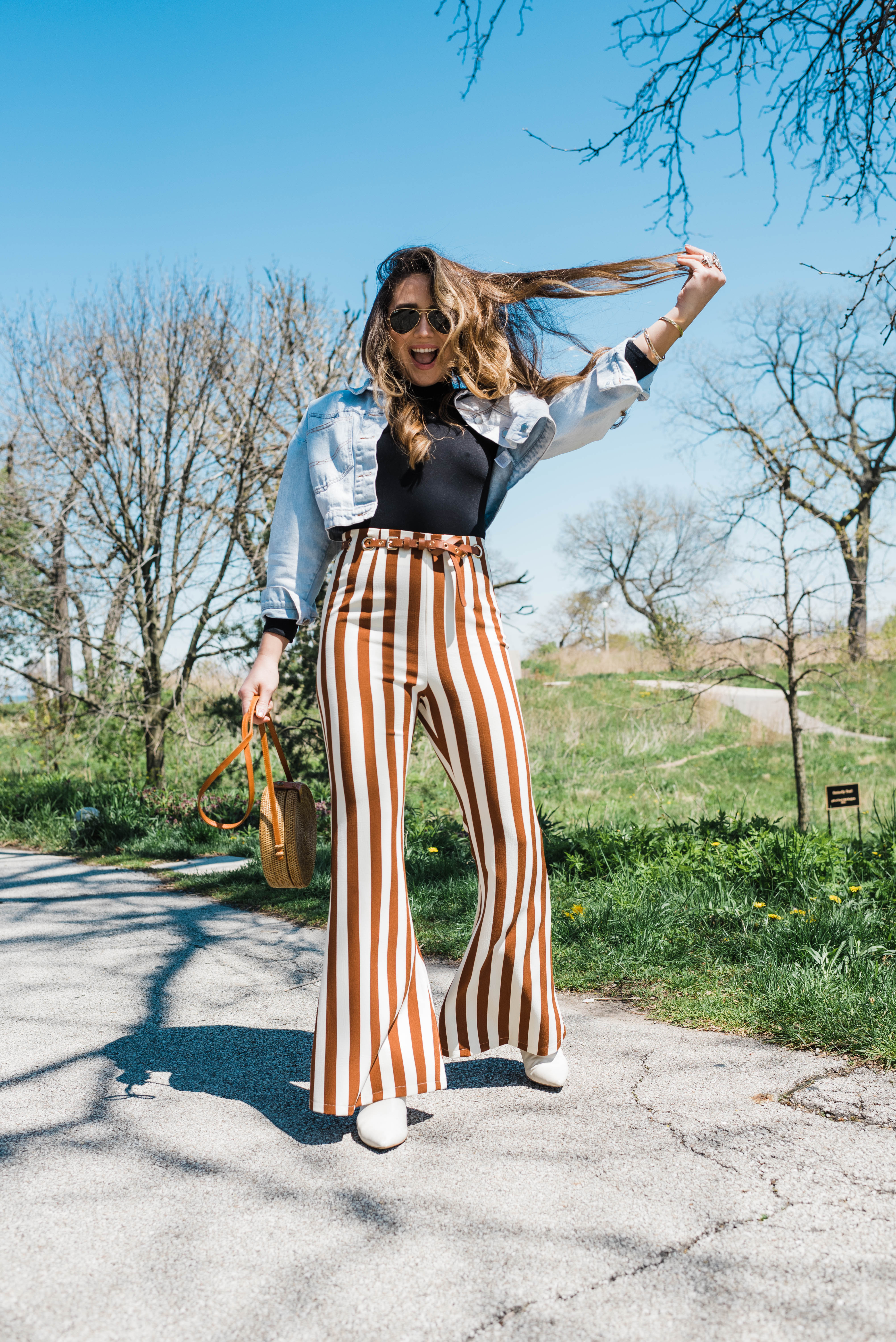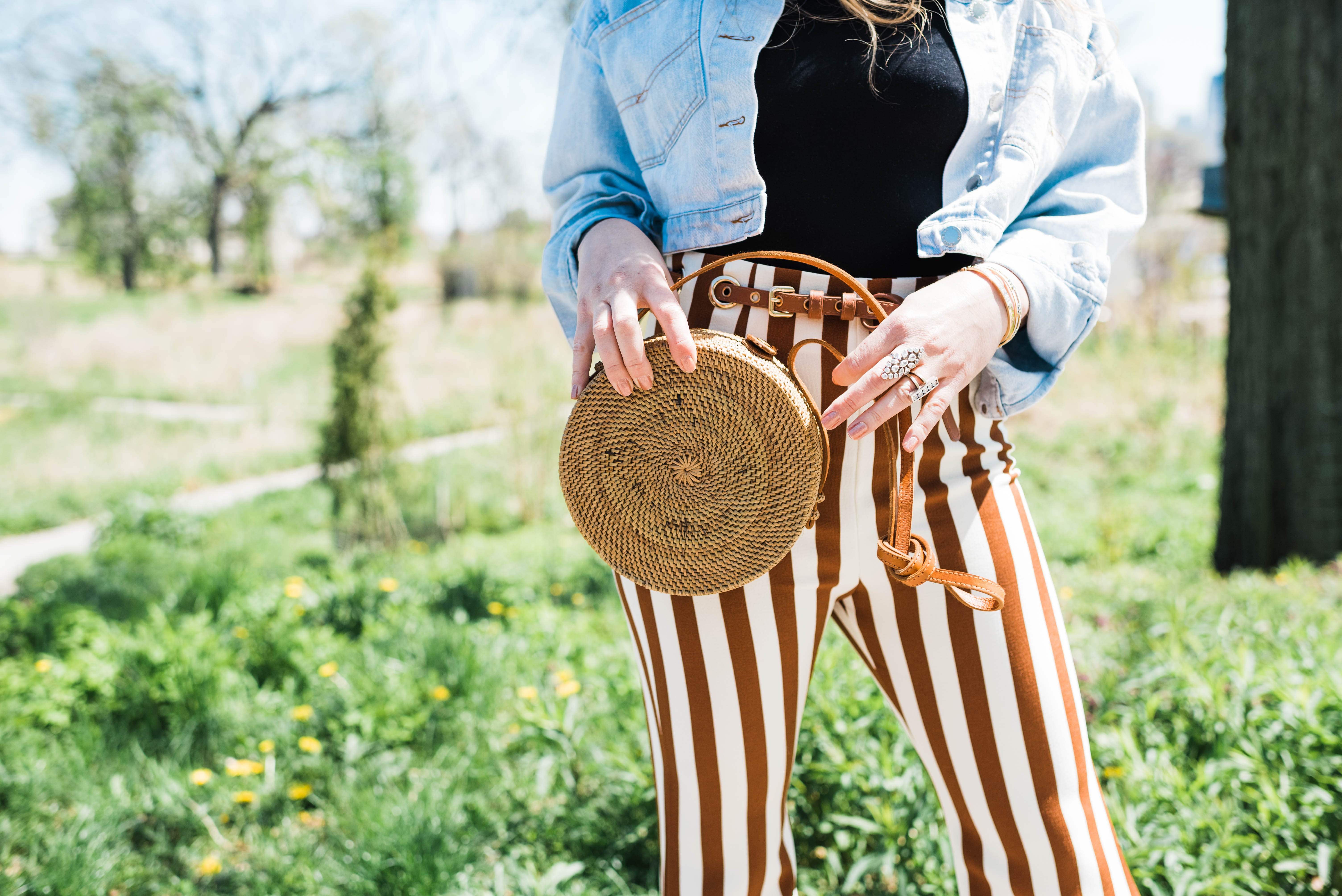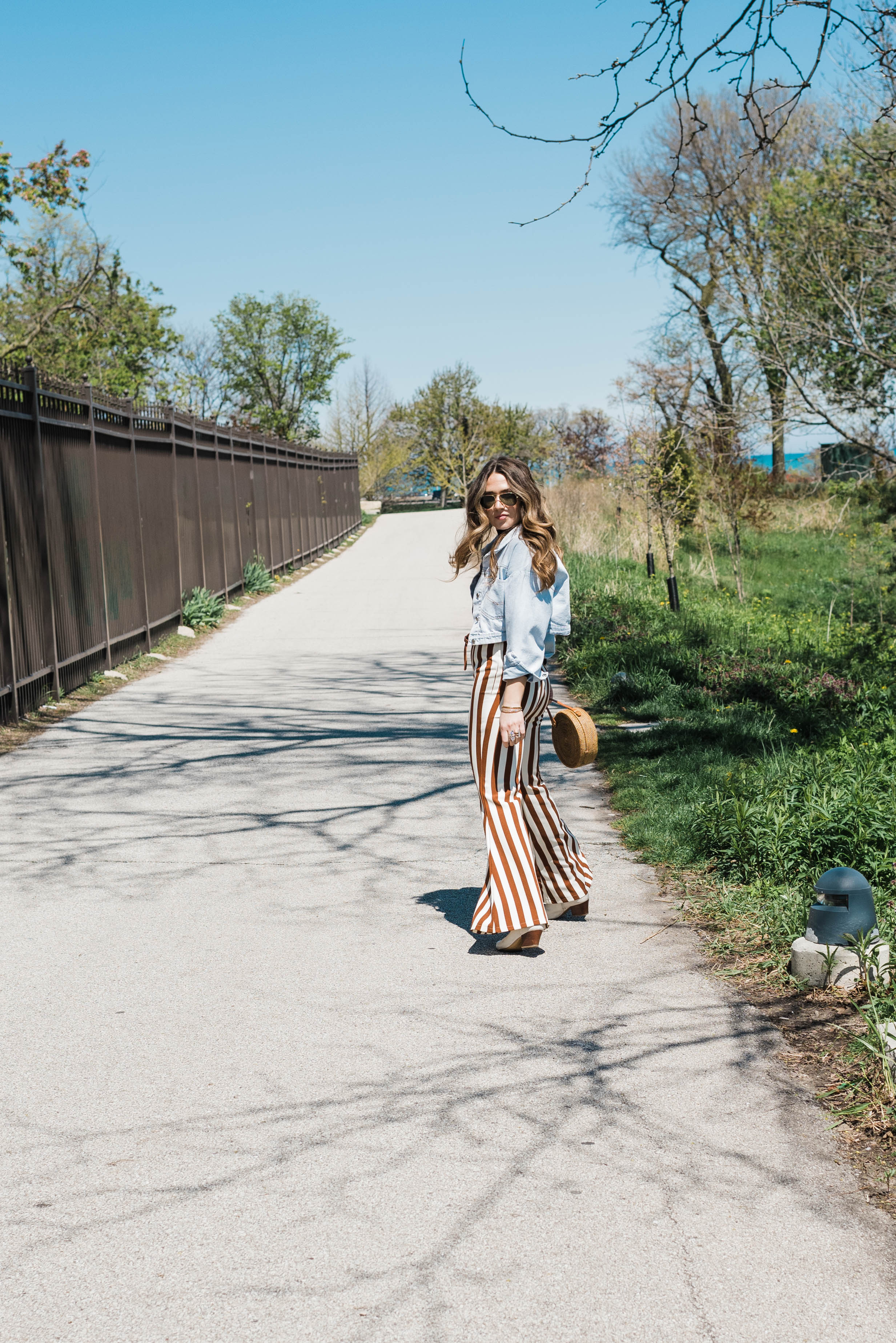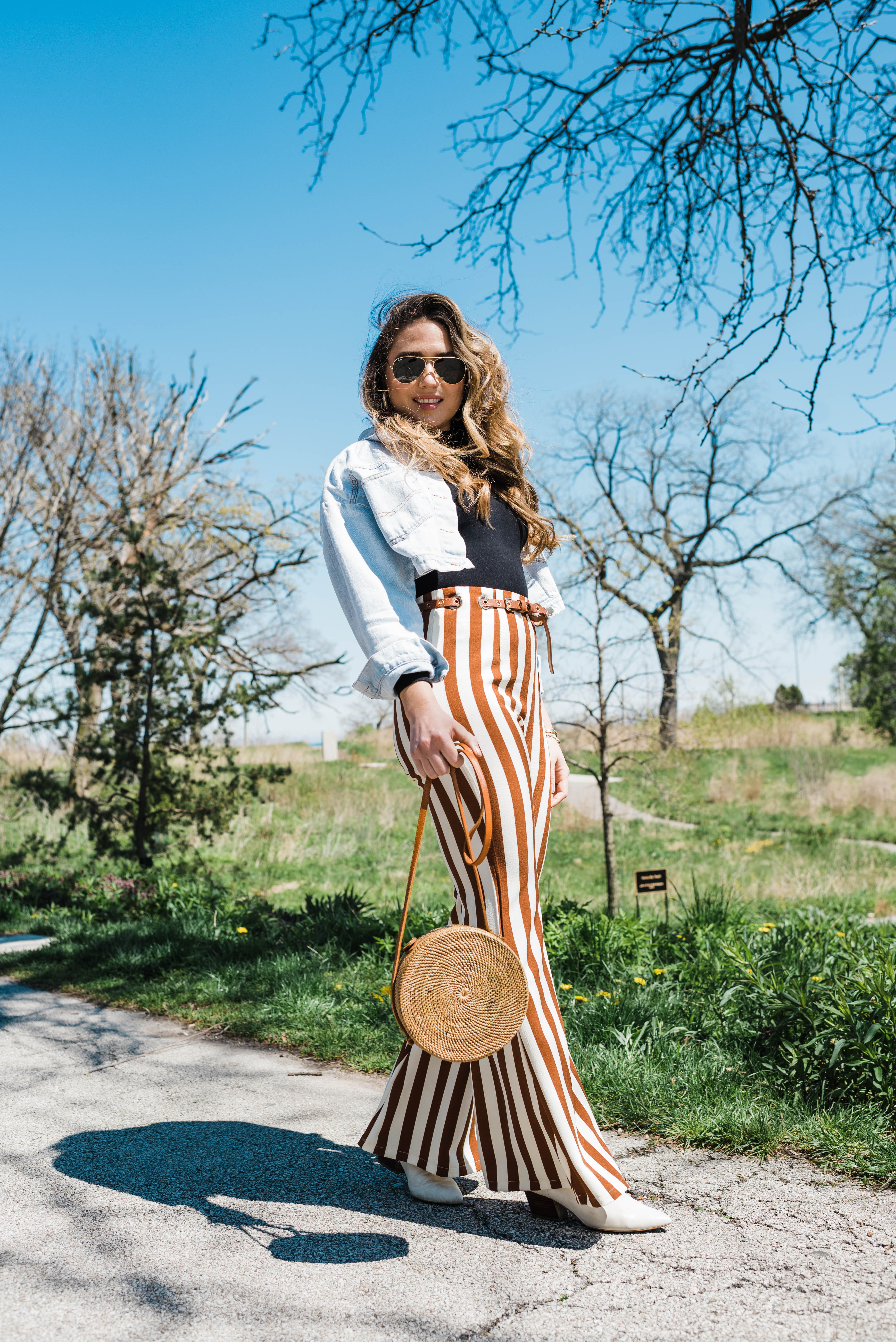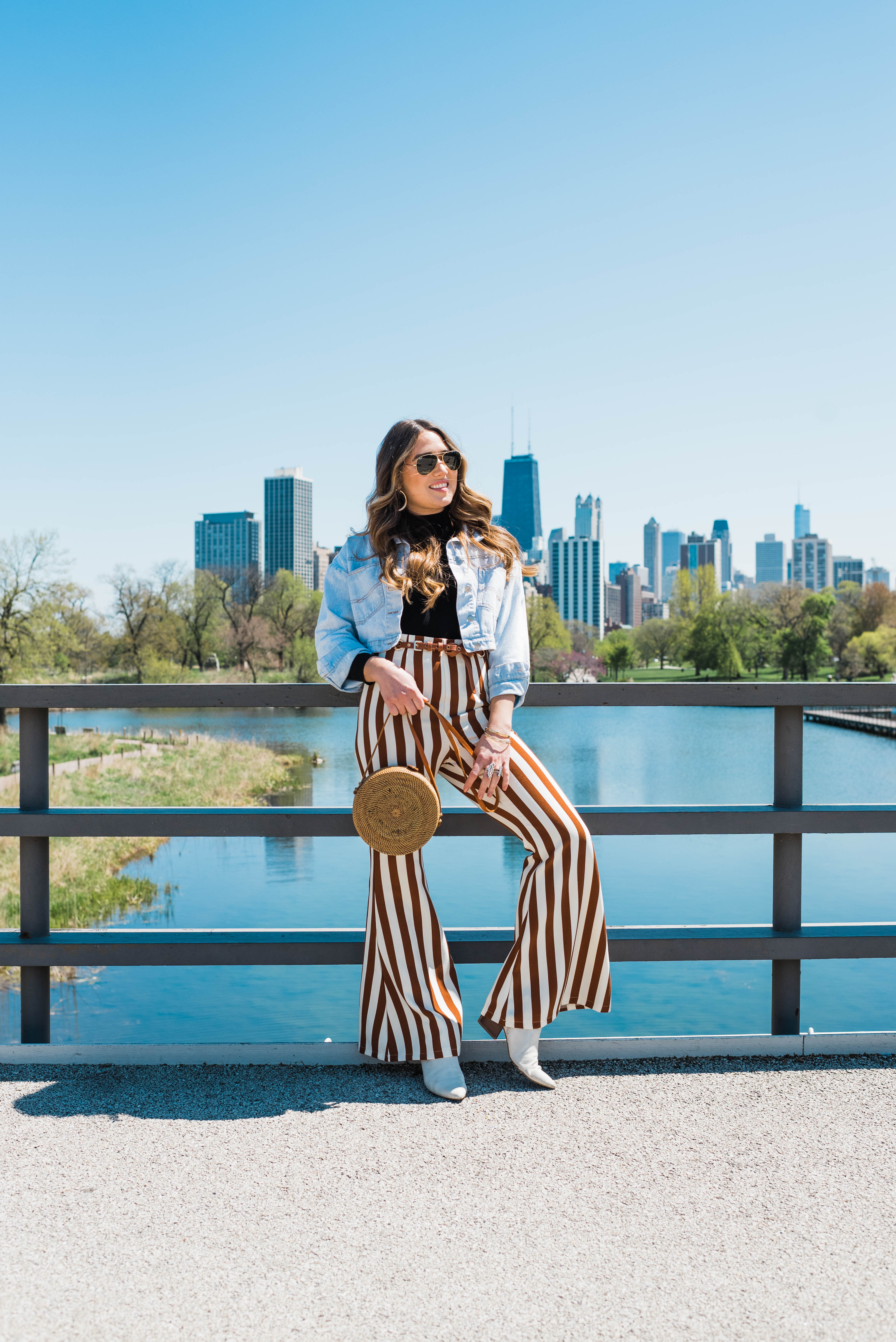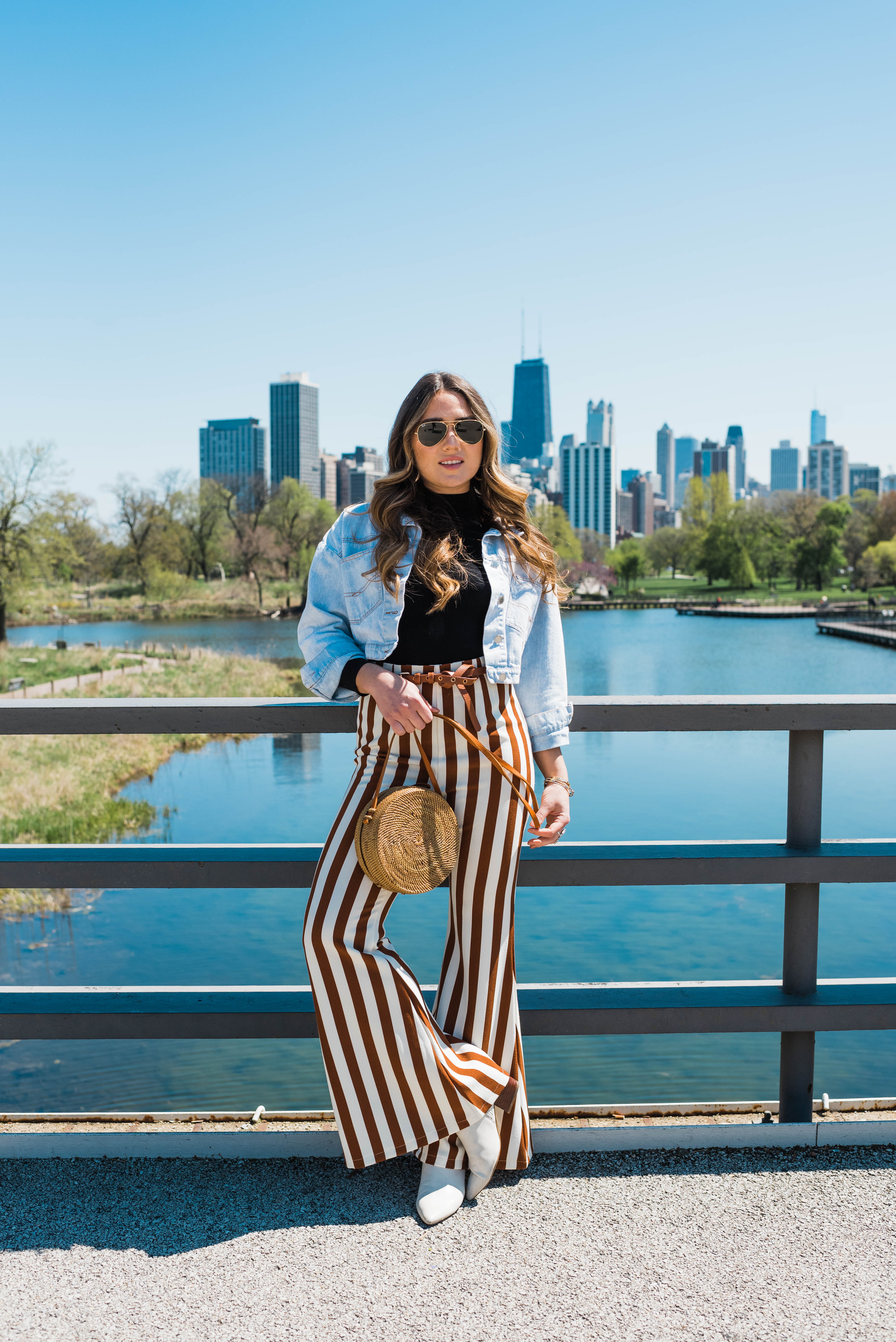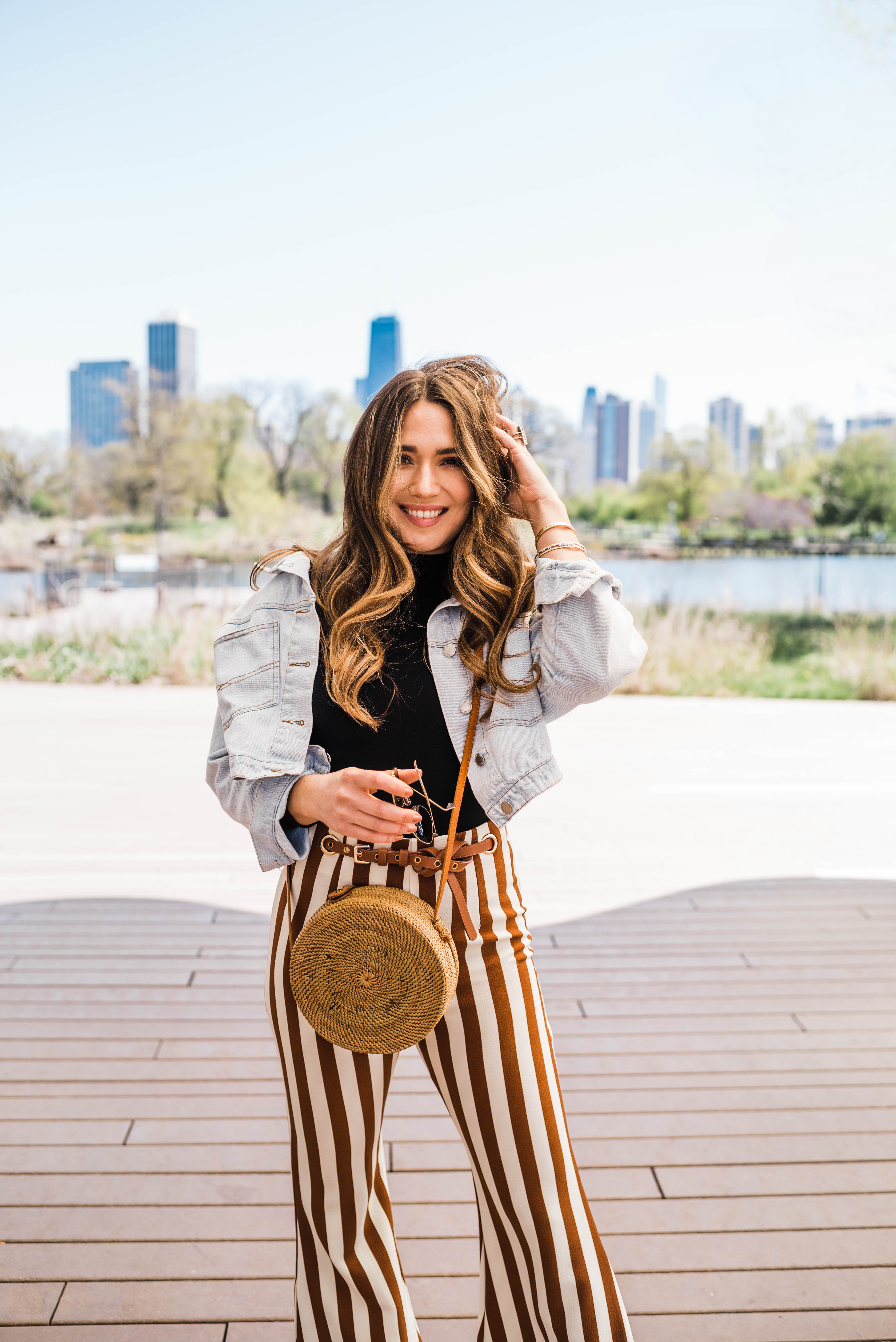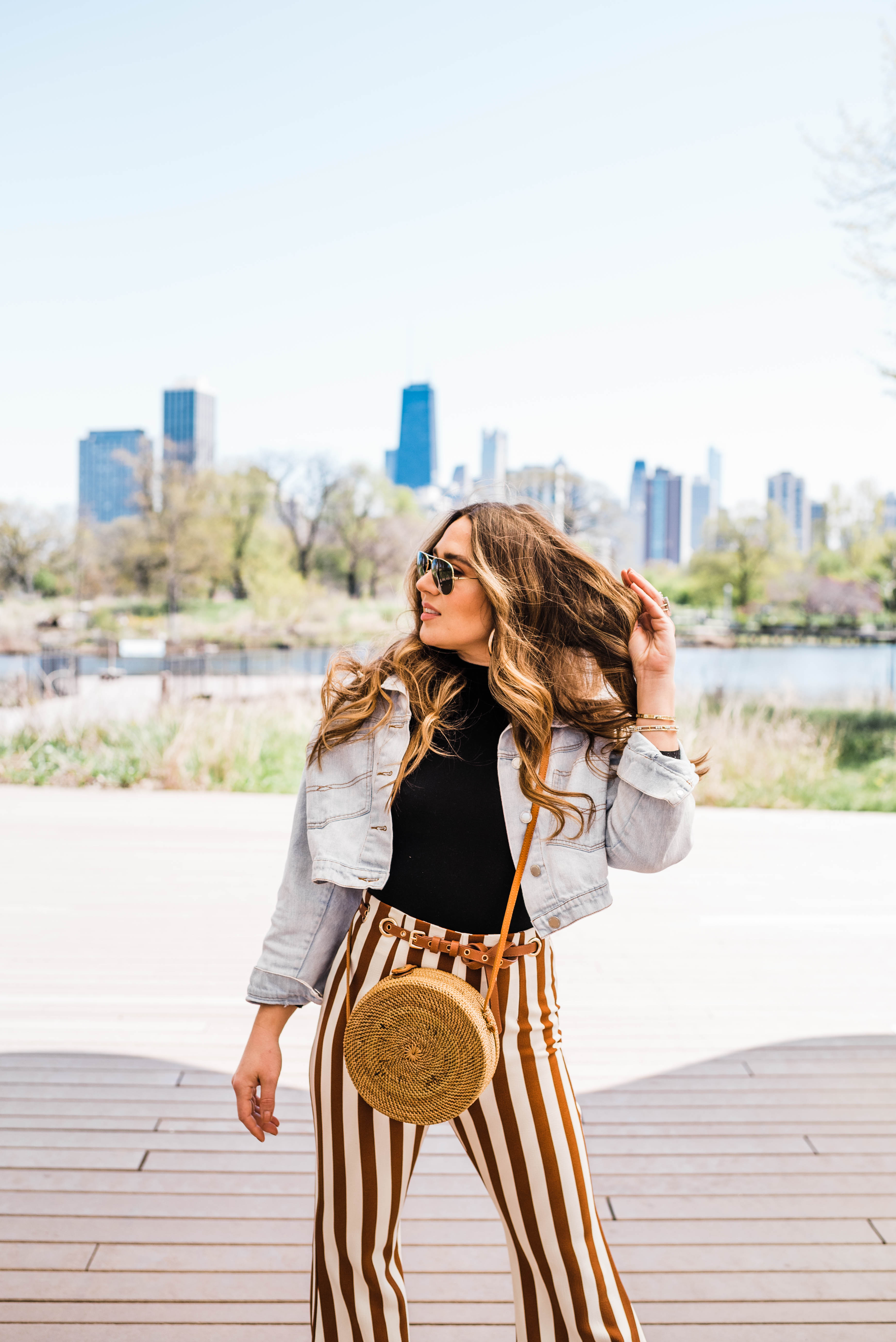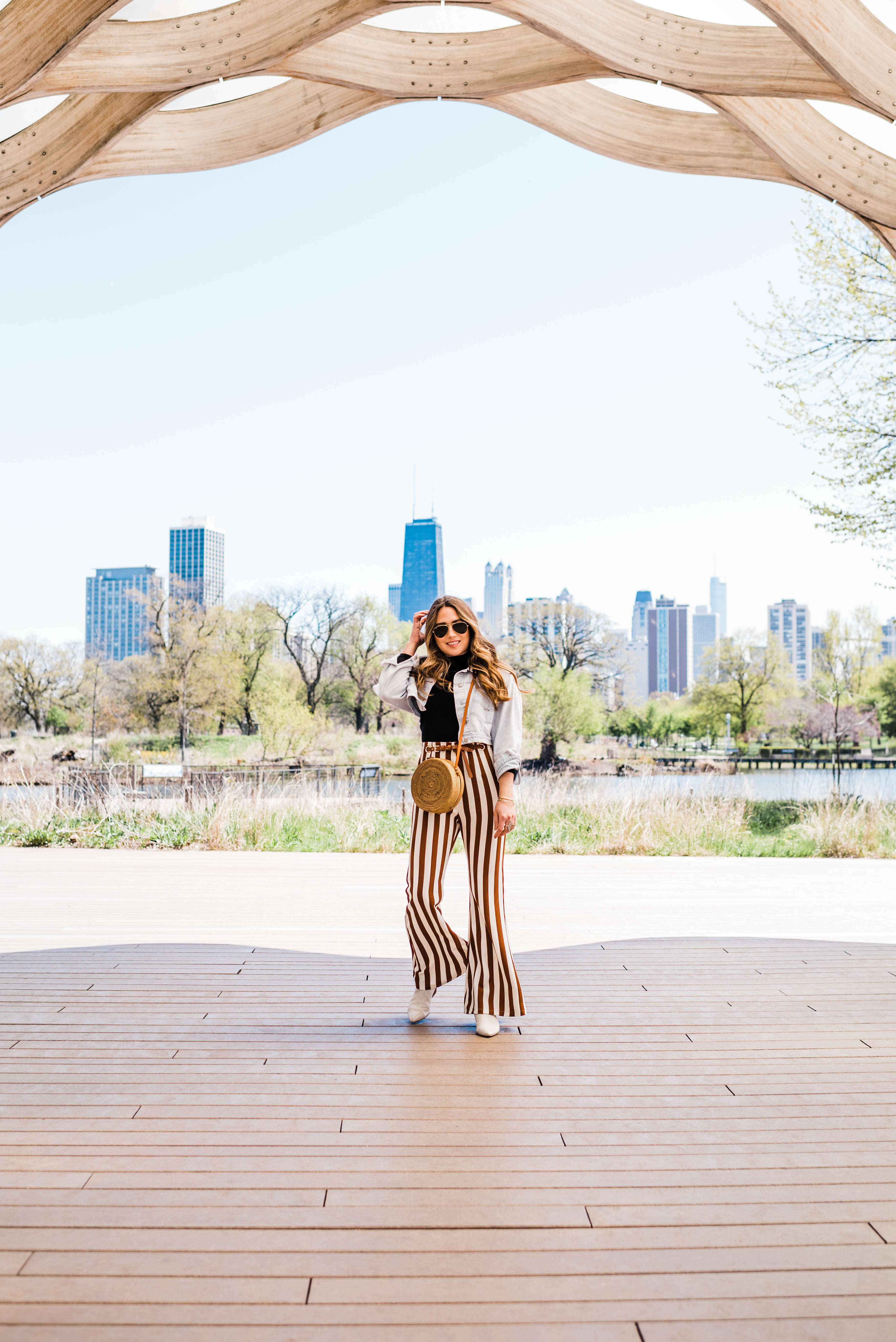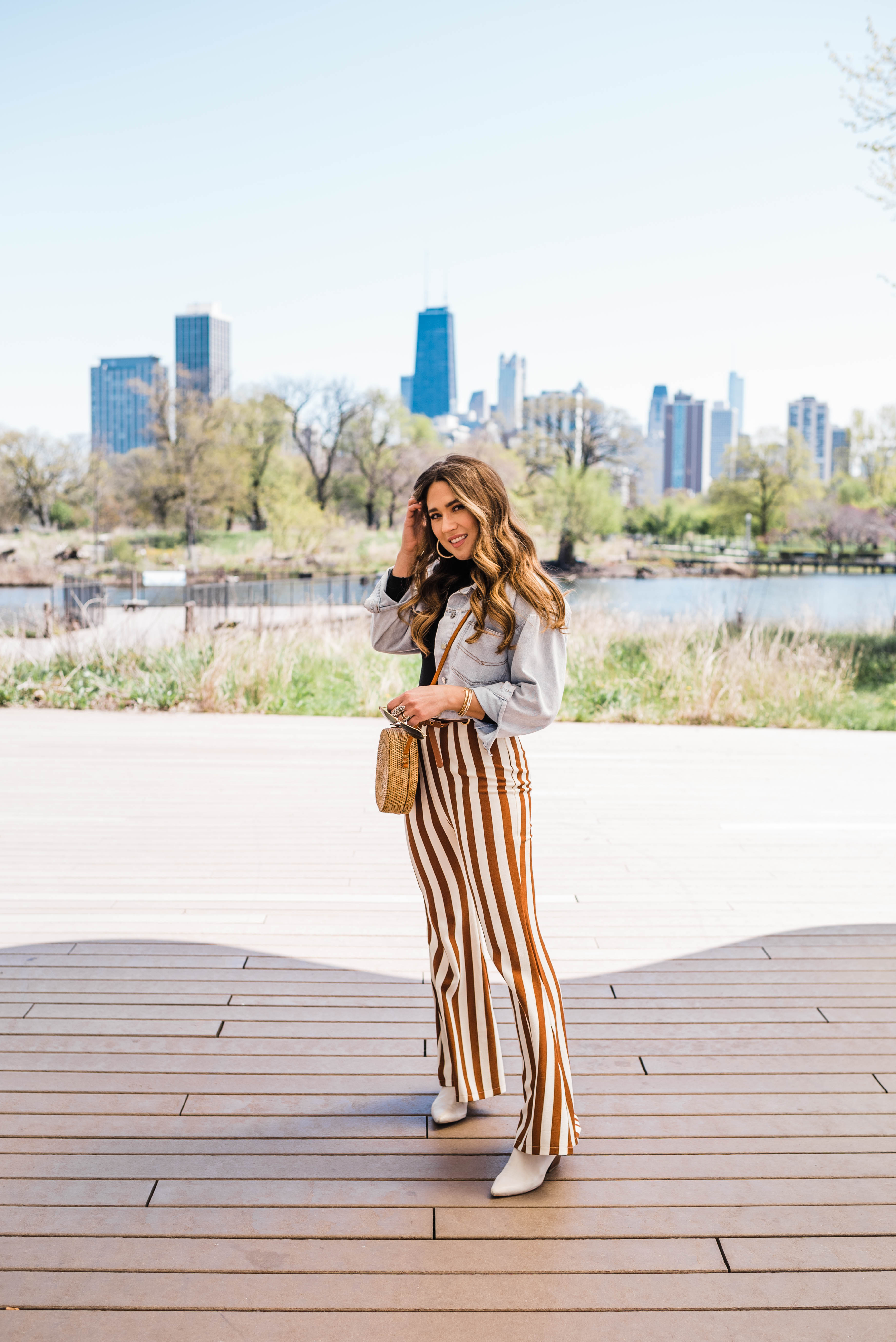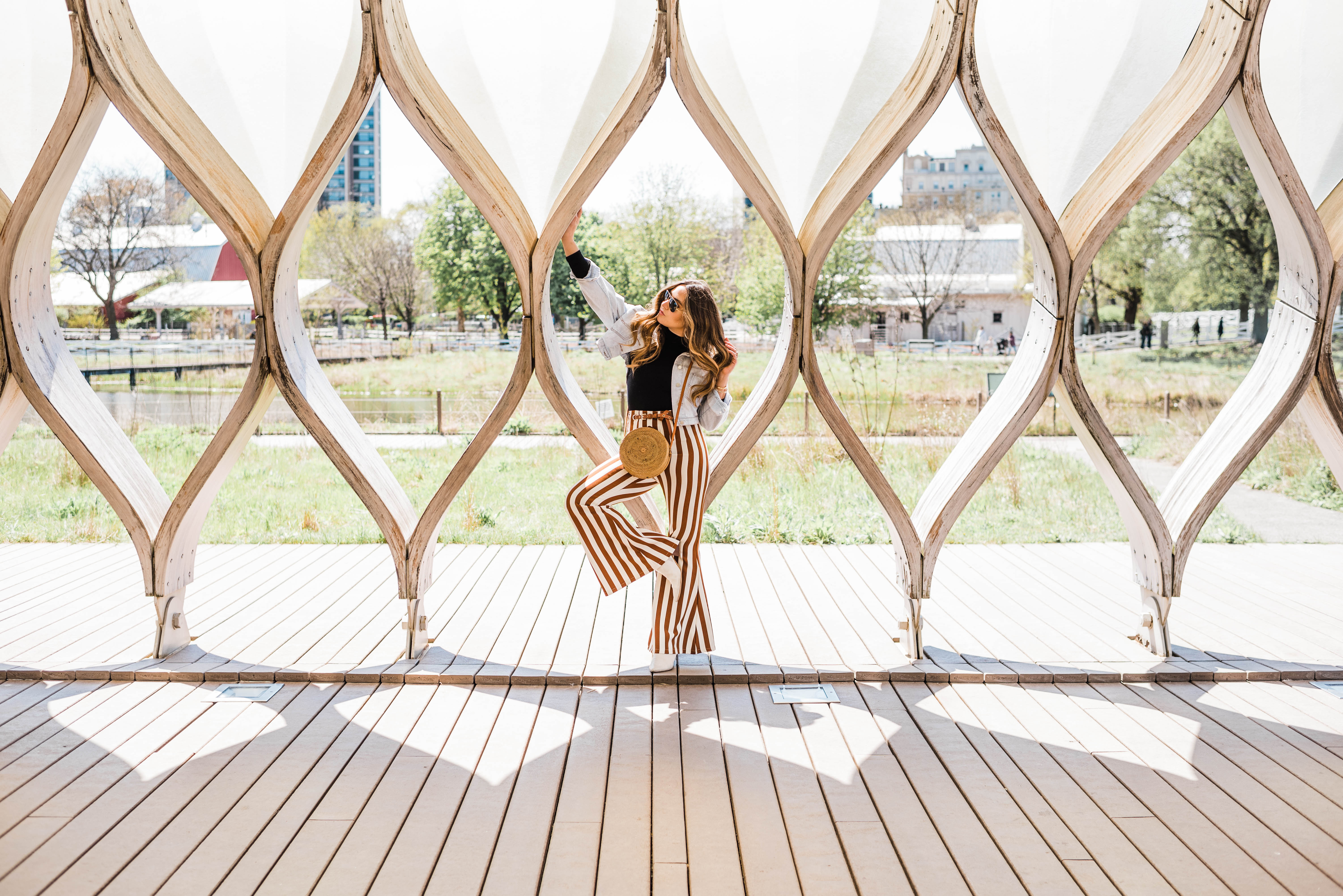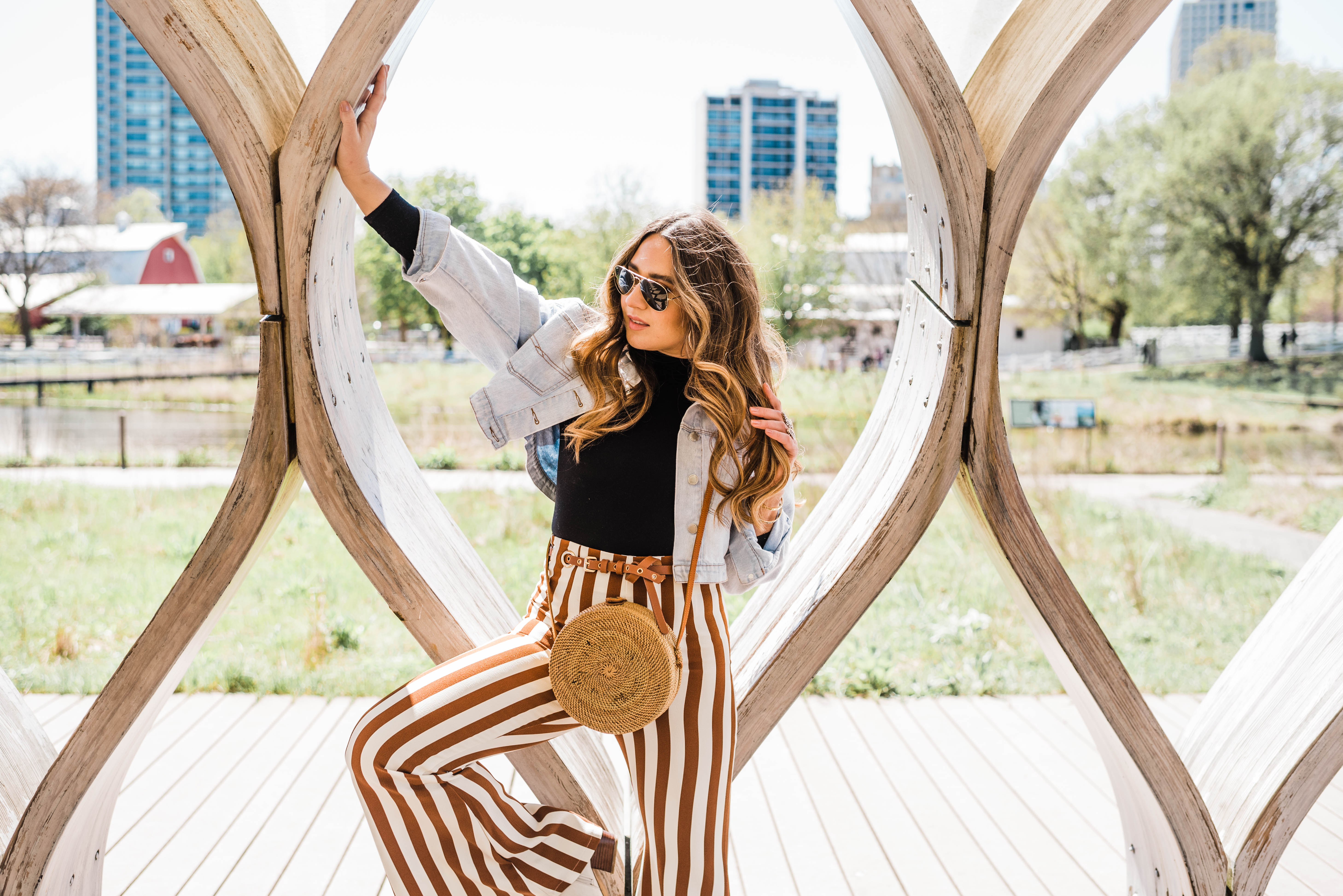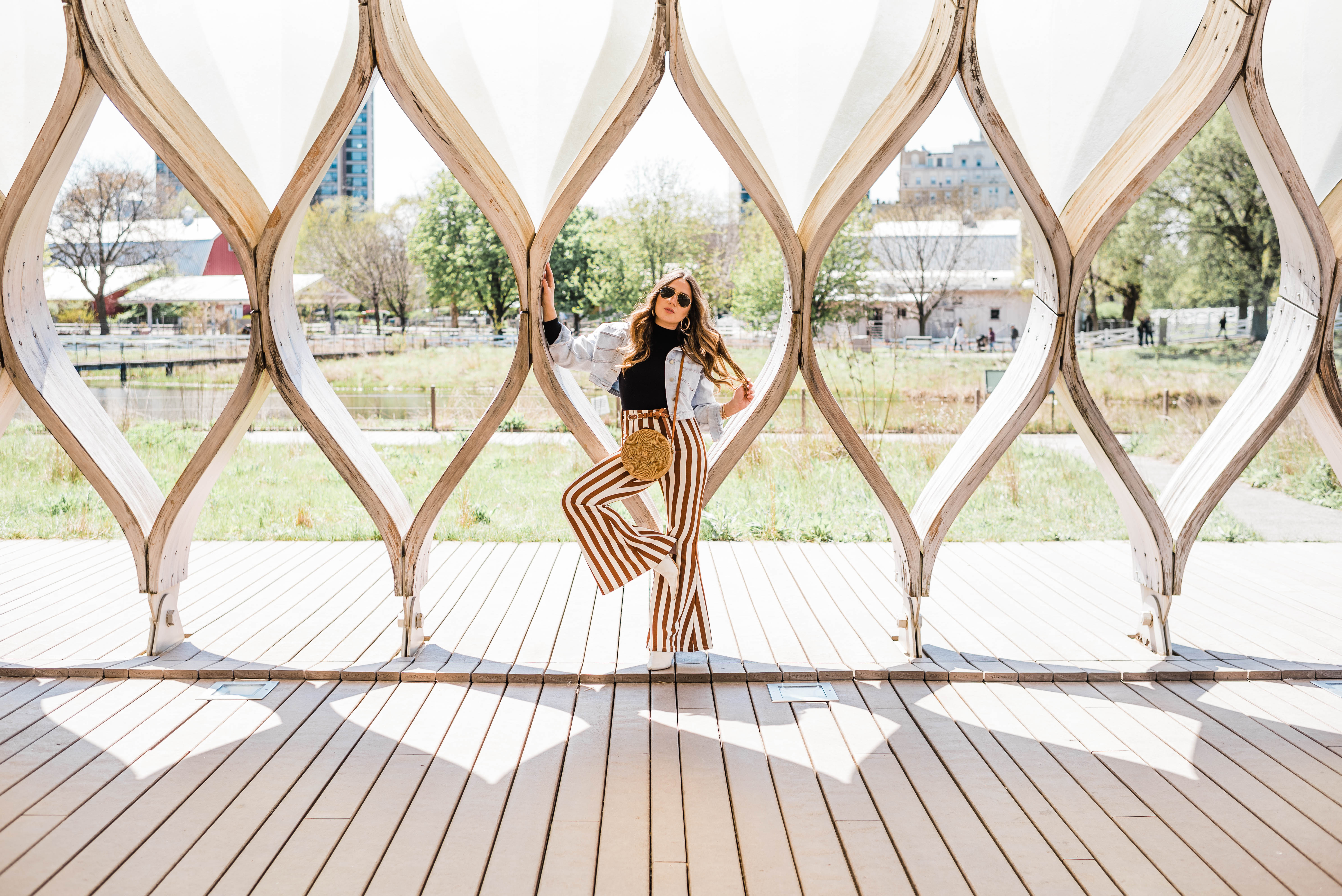 Current mood- Western meets Beetlejuice.
Really not knowing how to dress these days…considering its 49 one day and 85 the next. Seems as though these striped pants really made a break through. Wore them in Miami over a swimsuit and now frolicking around Chi in this- ripe with potential.
Into this Ata bag by Amerii.  Came straight from Bali! You can shop it here- https://amerii.com 
Looped the strap to create a shorter version of a crossbody and I'm digging it.
In case you're wondering, the word of the day is overmorrow-the day after tomorrow.
I'm hoping it won't rain tomorrow and overmorrow. Wedding this weekend and ready to boogie.
Literally laughing at my previous sentence. Reminds me of the scene from Clueless, sporadically.
Ciao ciao for now 🙂
jean jacket & pants- generation bliss, booties-franco sarto (similar), bodysuit-commando
Photography by Lauren Michelle